I think everyone has heard Clarkson from Top Gear say that Transfagarasan is "the world's best road to travel by car". If so, then the Transfagarasan by motorcycle has to be even better. Therefore, it could not be otherwise and the Transfagarasan route was a mandatory point of our last year's expedition to the Balkans. However, we wanted to do a little more. We wanted to see its beauty at any time of the day, not only to drive in and out, so we planned to spend the night in a tent at the top of it. "After all, it can't be that cold in September", we said. How was it? Read below.

The Transfagarasan by motorcycle – a Romanian

road miracle
The 7C road, located in the Fagaras Mountains, connects Sibiu and Pitesti. It was to serve mainly military purposes, providing transport of units and supplies in the event of a Soviet military invasion. In 4 years of road construction, more than 6 million tons of dynamite were used and 38 people dedicated their lives. When Nicolae Ceausescu finished the construction in 1974, because it is he whom we owe the Transfagarasan route today, he probably did not expect to leave behind one of the most fabulous routes in Europe. The road, stretching 151 km and crossing 5 viaducts, 27 tunnels and about 830 bridges, leaves an indelible impression. Especially for motorcycle tourists.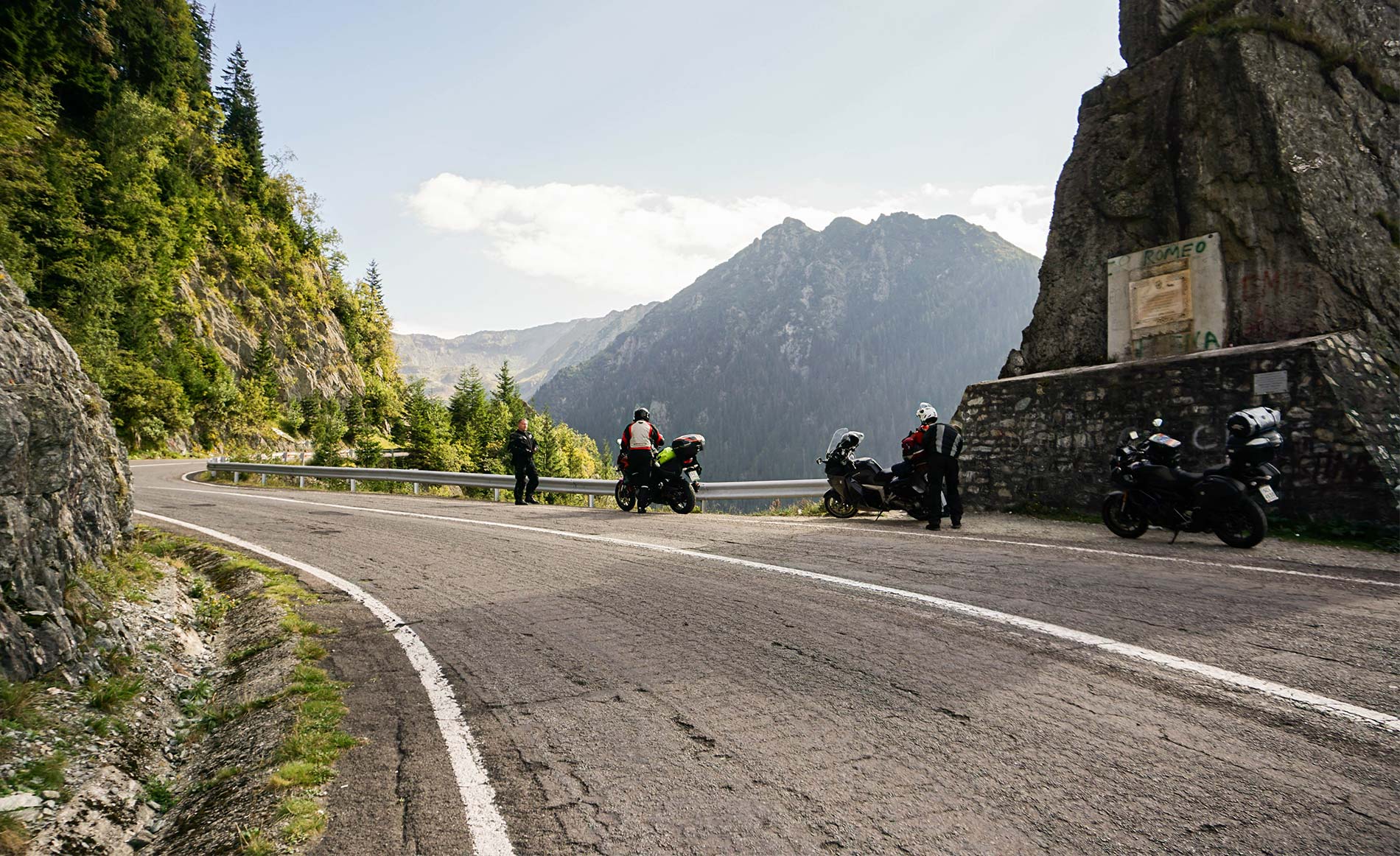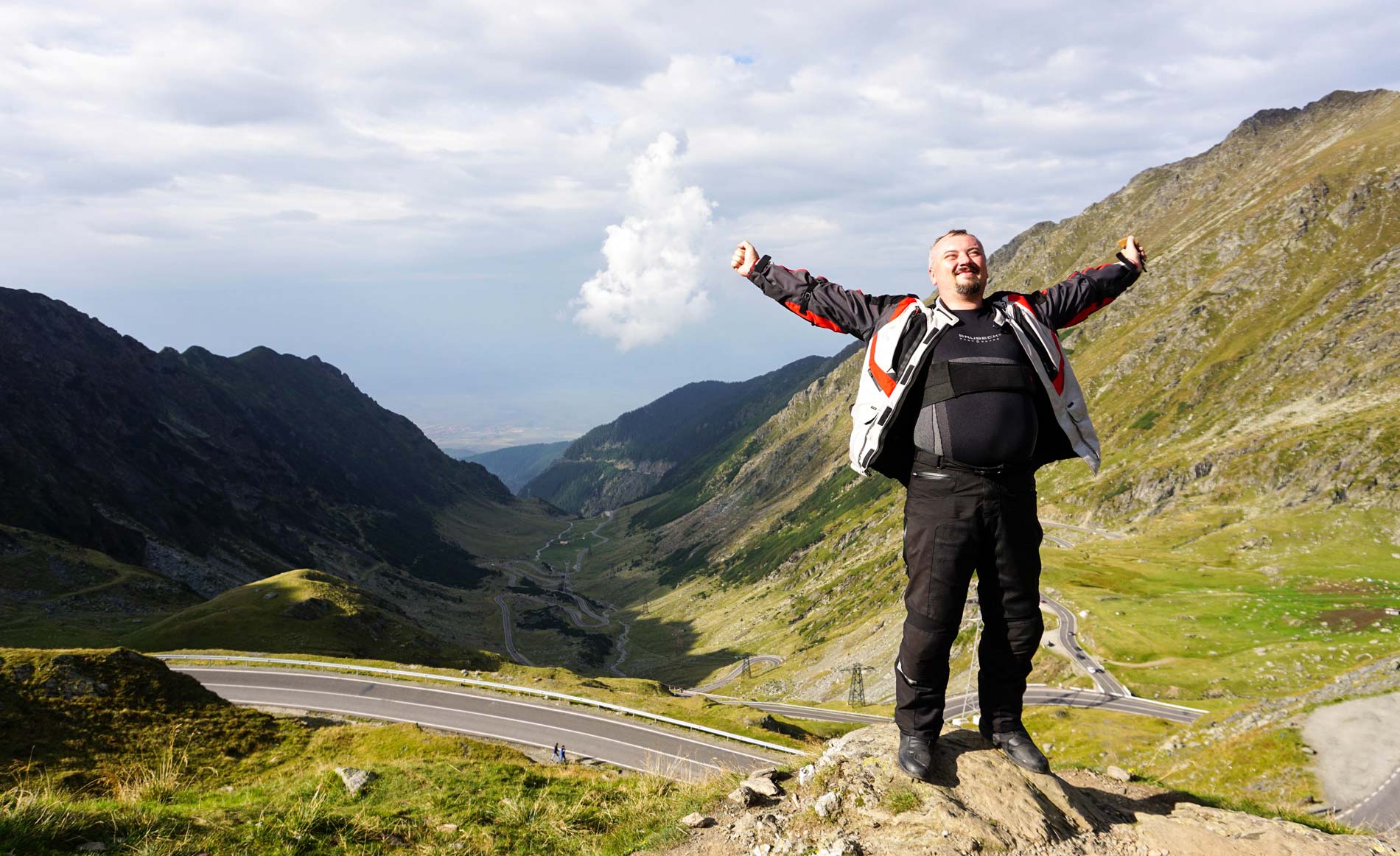 "The world's best road to drive by a car"?
Samochodem – nie wiemy, w motocyklu – średnio. Niezapomniane widoki, fajne zakręty, to jedno. Z drugiej strony, droga jakby pozostawiona sama sobie, dziura w dziurze, duże wgłębienia w asfalcie, masa kamieni, piasku i żwiru. Jakby nikogo nie obchodziło, że ta jedna z najpiękniejszych tras widokowych powinna być dobrze utrzymana i otwarta przez cały rok. A co do otwarcia trasy, czasami mamy wrażenie, że Rumuni czekają na roztopienie śniegu na trasie i często zdarzało się, że trasa jest otwarta dopiero w lipcu.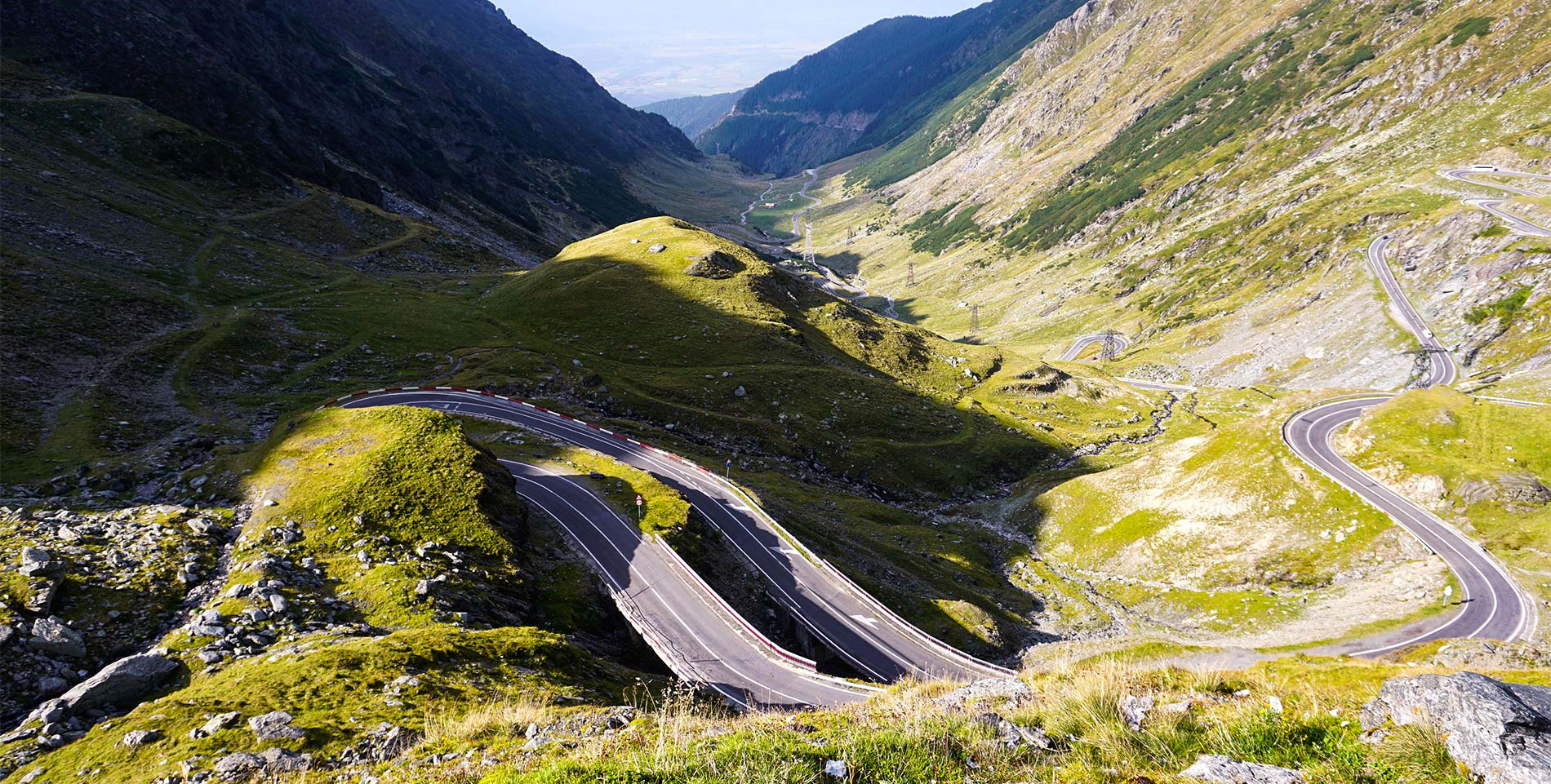 Overnight stay at the top? In a tent, or maybe in a Ceausescu Hunting Cottage?
Wild sleeping in Romania is not forbidden. If you have a tent and you are prepared to spend the night at an altitude of 2042 m above sea level, we highly recommend the square next to the most famous, and also the longest, Căpăţâneni tunnel. The only downside is that you can't make bonfires. Although it didn't seem like it, for us it was the coldest night of the trip. The temperature dropped below 0 Celsius degree, we used all possible ways of warming up ourselves, because the clouds made the air become penetratingly cold. After a while, everything was wet from the fog. But still, the evening spectacle of a pass immersed in clouds is indescribable. We experienced the cold, but the memories will remain with us forever. It was an unforgettable night.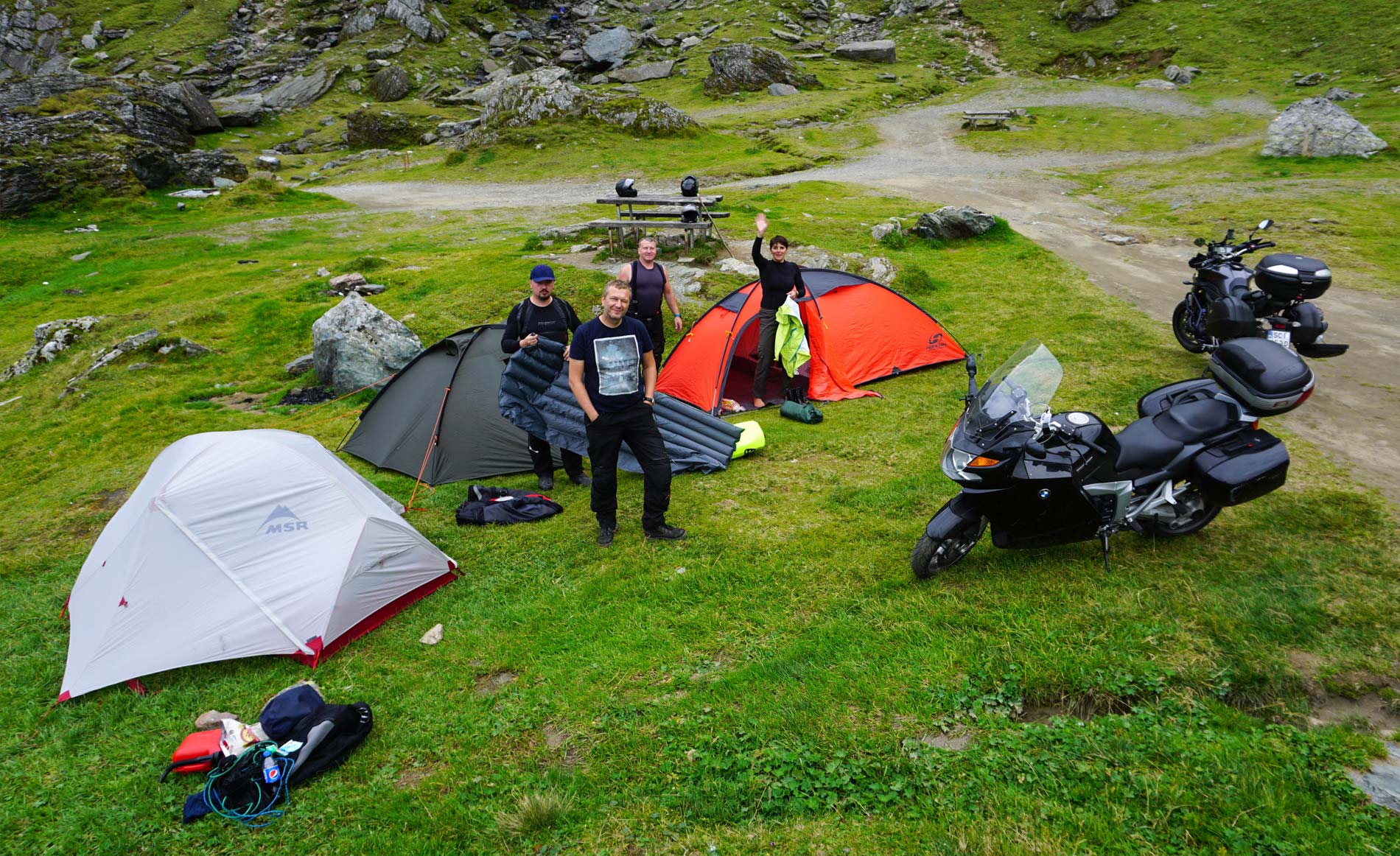 If you don't want to take your tent with you, there are two tourist hostels on the top – Cabana Palatinu and Cabana Bâlea Lac. The first one was designed as a hunting cottage for the "Carpathian sun" itself, and today's parking lot was used as … a helipad for helicopters. Ceausescu, he had the impetus, we have to admit it to him. He usually came here with his family and friends to hunt chamois. Later, the cottage was converted into a tourist hostel, but the original decor has been preserved in two apartments. The dictator himself slept in apartment number 1 and his wife Elena was occupying apartment number 2. Rooms can be rented, we did not check, but we suspect that many are willing to spend an unforgettable night with the spirit of Ceausescu.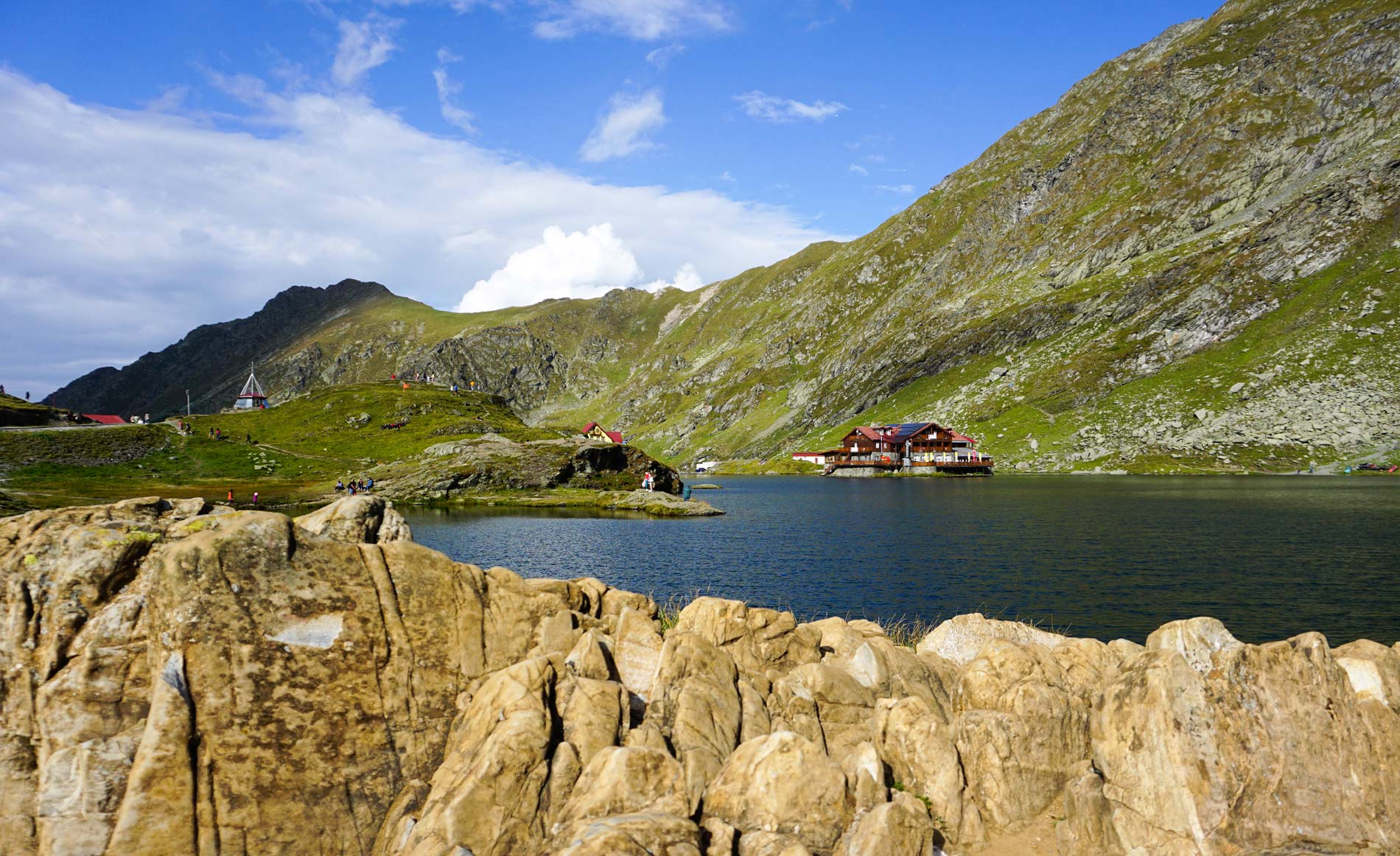 The Transfagarasan by motorcycle

– what is worth knowing?
The route is closed for the winter season, which is very mobile and depends on the weather conditions and the enthusiasm of Romanians to clear the road.
The route reaches a height of 2042 m above sea level.
The asphalt surface is quite poor, there are many pebbles and cavities.
The driveway from the north side is much more interesting, with more motorcycle experiences.
We strongly advise against driving in the weekend. The route can be jammed, and instead of peace and quiet, wild crowds like on a fair stall.
The route is medium-difficult in our opinion. Mainly because of the poor quality of the roads.
The entrance is free of charge.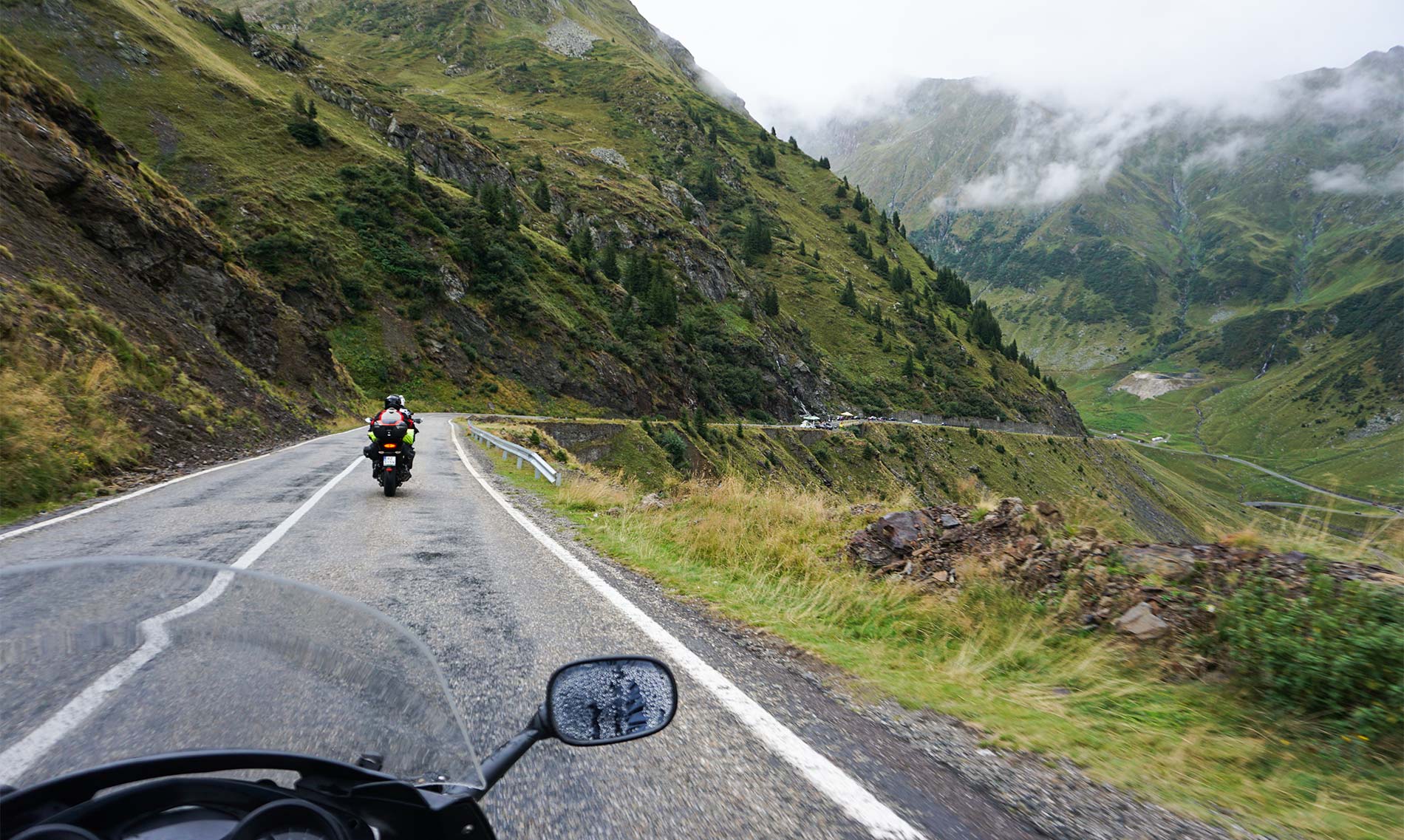 A bunch of useful links at the end