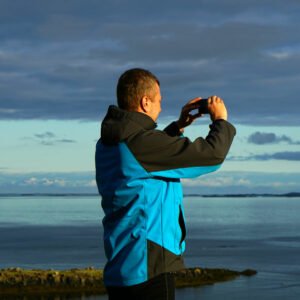 A motorcycle rider with almost 10 years of experience. Earlier a Kawasaki lover, when he met Karolina, he switched to a slightly more comfortable BMW K1200 GT. He is responsible for planning all the trips. He is the real organizer. He'll get along with everything, find a common language with everyone and always find a way out of any crisis situation. On the blog, he is responsible mainly for the technical side, manuals, inspirations, and tests. Simon is definitely the more practical, technical and rational half of the Mototrasa duo. He loves to spend time with other people, movies with superheroes and also he is addicted to books.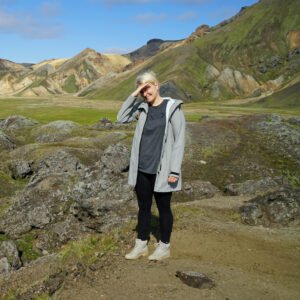 Karolina
"Cahirka"
Kowalska
A motorbike passenger with quite a short, several years of experience. Despite the fact that motorcycle tourism was not in her interests before, she has been looking forward to another motorcycle season since she met Szymon. All the time she is also thinking about getting a driving license, although she never has time to finish the course. She chooses the directions, marks the points on the map and looks for newer and newer destinations. On the blog, she is responsible for aesthetics, photography and most of the texts. Introvert and dreamer, who loves cats, wine, and nature.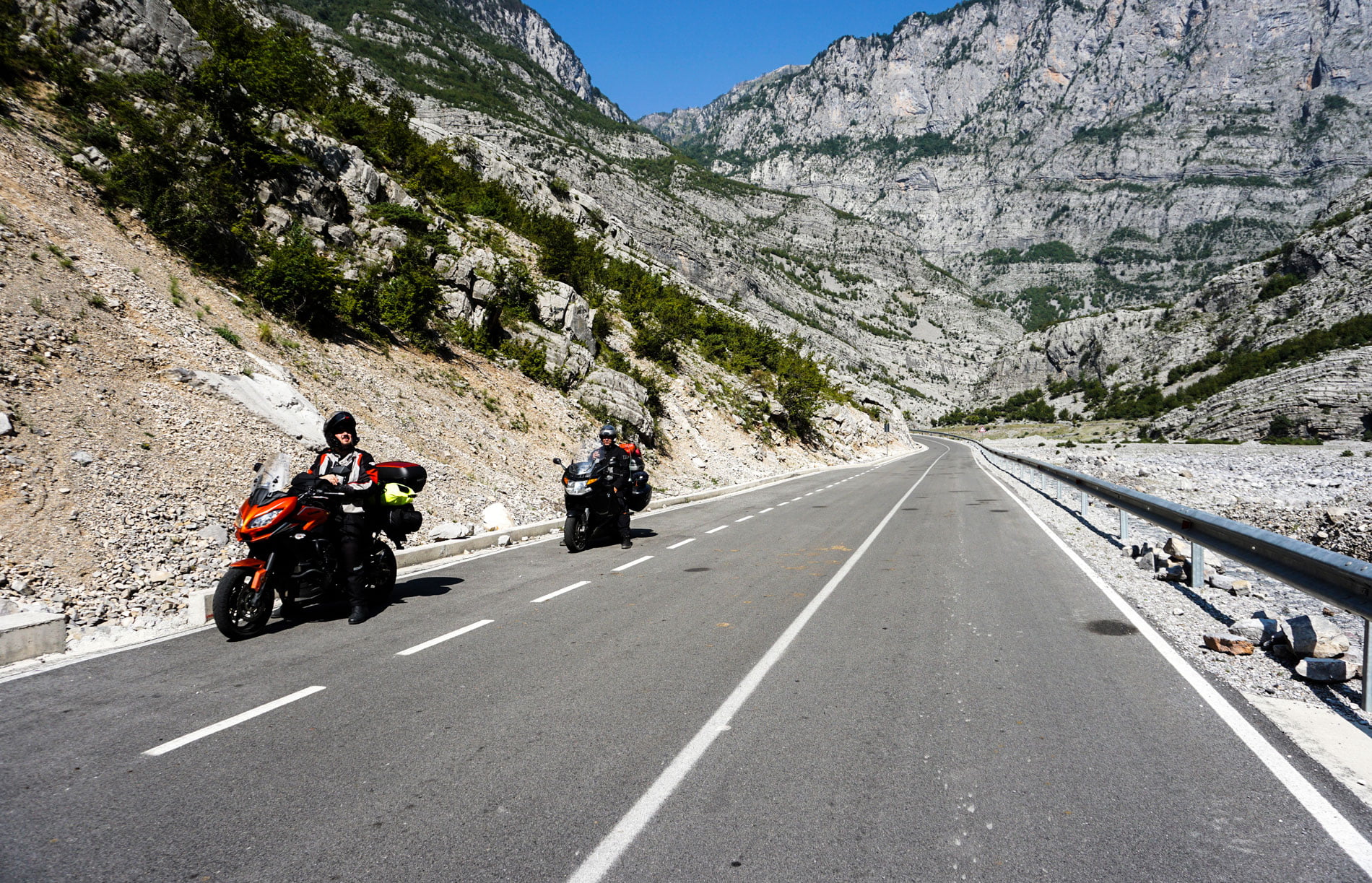 A FEW WORDS ABOUT MOTOTRASA
Mototrasa was born out of love for motorbike travel, although we discovered it quite late in our lives. We haven't been wandering around the world with backpacks since our earliest years, like most travel bloggers. We didn't spend all our free time in the garage, folding our first motorcycle, dreaming of driving Route 66 with "Born to be wild" in our ears. Even a few years ago, neither of us would have said that we were able to give up everything, go to Iceland, live there and plan a few years' journey in the footsteps of Tony Halik in the Americas. But… life can be perverse and unpredictable, and so from a quite ordinary couple, we turned into a pair of bloggers, travelers, and motorbike lovers. A couple who devote almost every spare moment to running Mototrasa, describing their travels and dealing with quite a large community that gathered around the blog. In 2019 the first Mototrasa's convention took place. There were stickers, beer, conversations, and stories until the morning. We are currently planning another one. That's probably what motivates us the most, not the blog statistics, page views and a number of likes, but the fact that our blog inspires others to travel. It shows that dreams come true, not waiting for them to come true. And fact that Mototrasa connects people despite differences in age, gender, and views.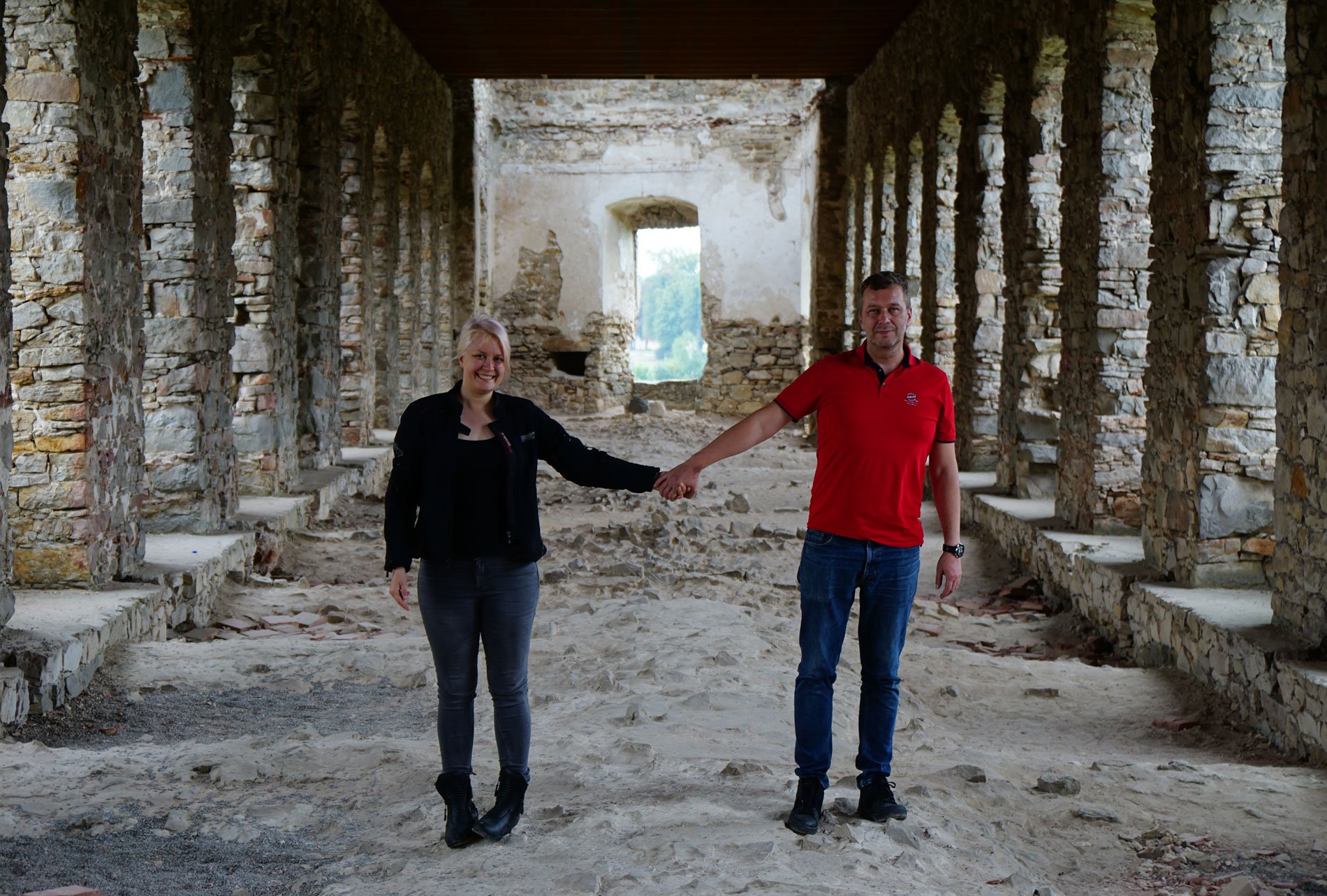 What are we writing about?

Mototrasa is a blog of motorcycle travelers. It is created by people with a passion for traveling, motorcycles, to discover the beauty of nature at every step, to learn about history and culture everywhere we go. We fulfill our dreams, passions, and goals. What do we write about? About everything that concerns motorcycle tourism in its broadest sense. About motorcycles, equipment and traveling, not necessarily on two wheels, both in Poland and abroad. We bring thousands of photos, hundreds of films and even more impressions, acquaintances and experiences from our travels. If you think that you have an interesting product or service that fits into the subject matter of the blog, we invite you to cooperate with us. All kinds of inquiries should be directed to [email protected] All proposals are treated individually, we are open to suggestions, although we immediately point out that all articles published on Mototrasa are our authorship. We do not post and will never post advertising posts that we are not the authors of or information about products that we have never tested.
Why is it worth to cooperate with us?
We are one of the largest blogs on this subject in Poland.
We have many of our ideas, although we are always open to new ones.
The cooperation is supposed to be beneficial for both sides, therefore, we try to adapt as much as possible to your needs.
We always try to approach our tasks in an unconventional and creative way.
Mototrasa is associated with, one of the largest in Poland, a discussion group on FB, which is a great medium for communicating interesting news to a wide range of fans.
Follow us on FB and Instagram