A little tired of the crowded cities of sunny Tuscany, we decided to look for good corners and spend a little more kilometers in the saddle. Tuscany is located in the Northern Apennines, so we decided to find a nice motorcycle route here. A quick look at Google map and a smile appears on our face. The length of the route is 80 kilometers, the expected time of travel is 3 hours. Not thinking much, we packed up and set off on the road. Is the Apennines by motorcycle a paradise? For us it certainly turned out to be such a paradise, check it out for yourselves.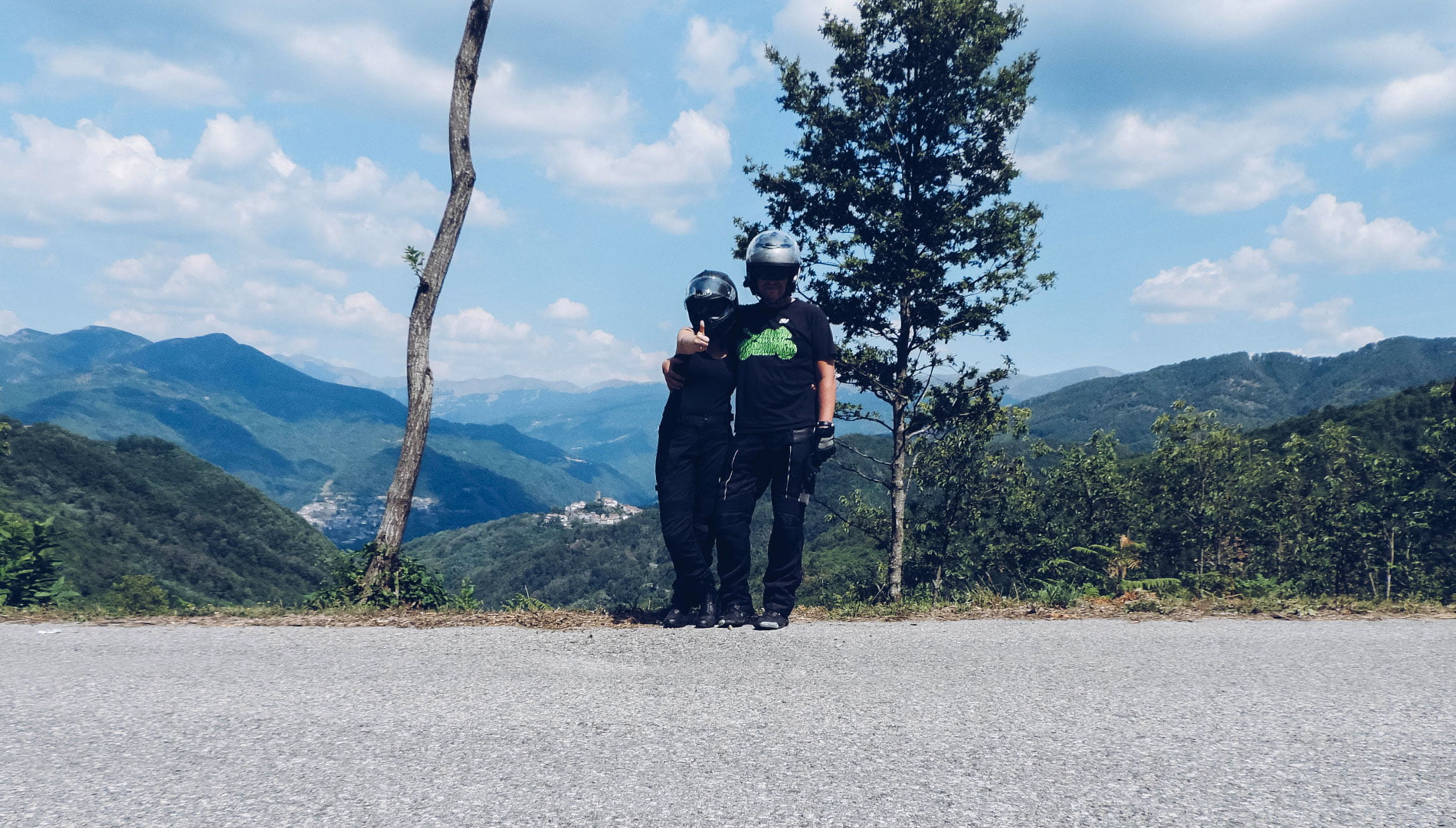 The Apennines by motorcycle – Route with a view of

Massa Carrara quarry
Soon after leaving Montecatini-Therme the road leads us sharply upwards. Fortunately, the traffic is small, despite the relatively good surface with sometimes occurring clusters of gravel, the route is difficult. Mainly because of the angle of ascent (12-18%) and the negligible width of the road – maximum 2-3 meters. Excellent corners, which would not shame the best alpine passes, sometimes make the heart beat faster because the vertices of them are not flat, but the road still rises or falls down. Have you heard that the Passo Dello Stelvio is a difficult route? Compared to the Apennines, the Alps is a piece of cake.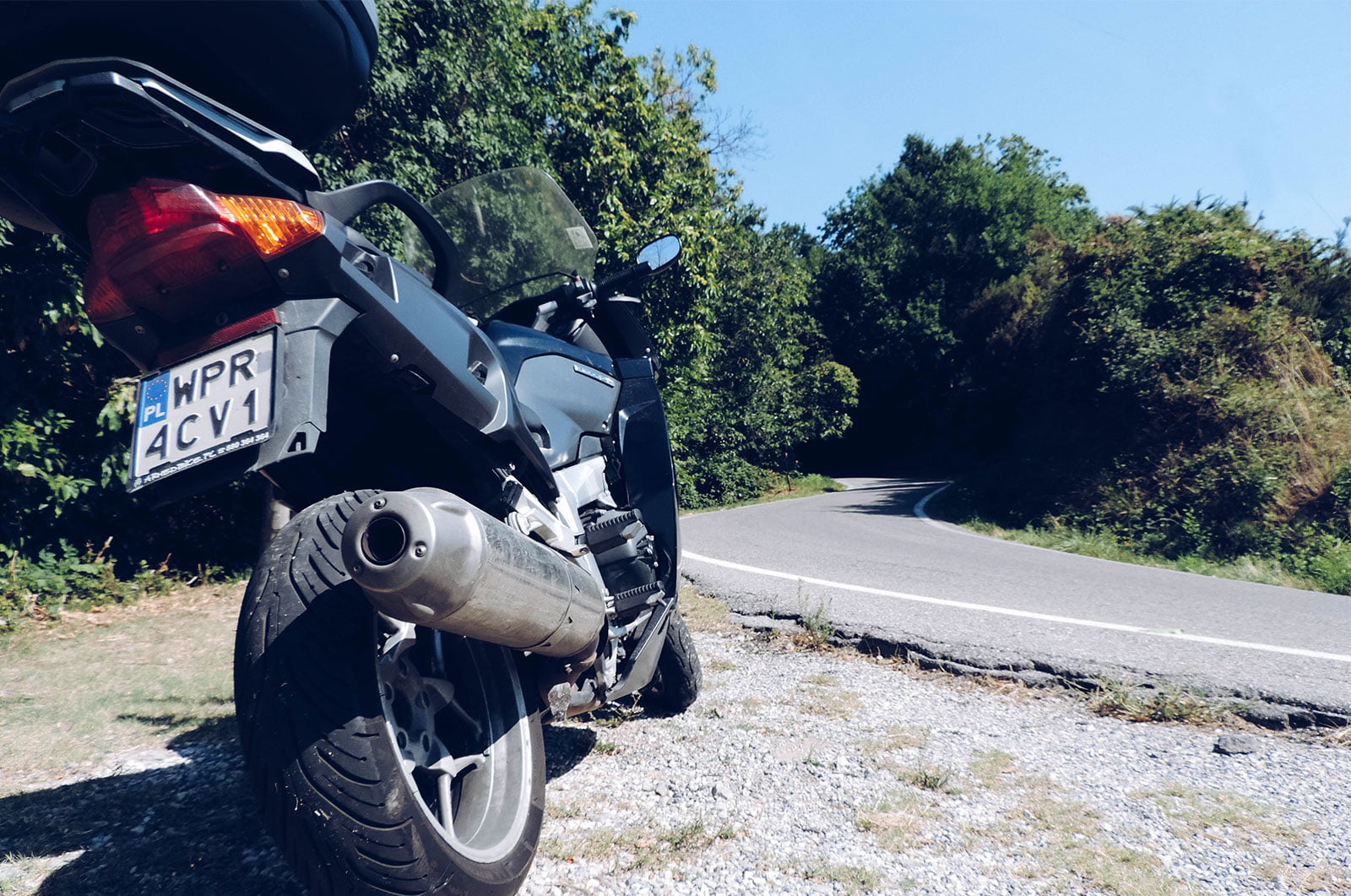 The Apennines by motorcycle

– Between olive groves and vineyards to the Devil's Stone
Next, we headed towards Avaglio, and the last 7 km before the village, it was continuous turn, the longest stretch of the straight was maybe 200 meters. We stopped for a moment to take a break from the almost 40 degrees heat and, with a cold non-alcoholic beer, admire the view of Tuscany. Going further in the direction of Piteglio we passed the Devil's Stone – Sasso del Diavolo. The route was beautiful, winding among olive orchards and vineyards and although the views may not have been so spectacular, it had something magical in it. The width of the road is still negligible, nature and ubiquitous corners – we were in the motorcycle heaven.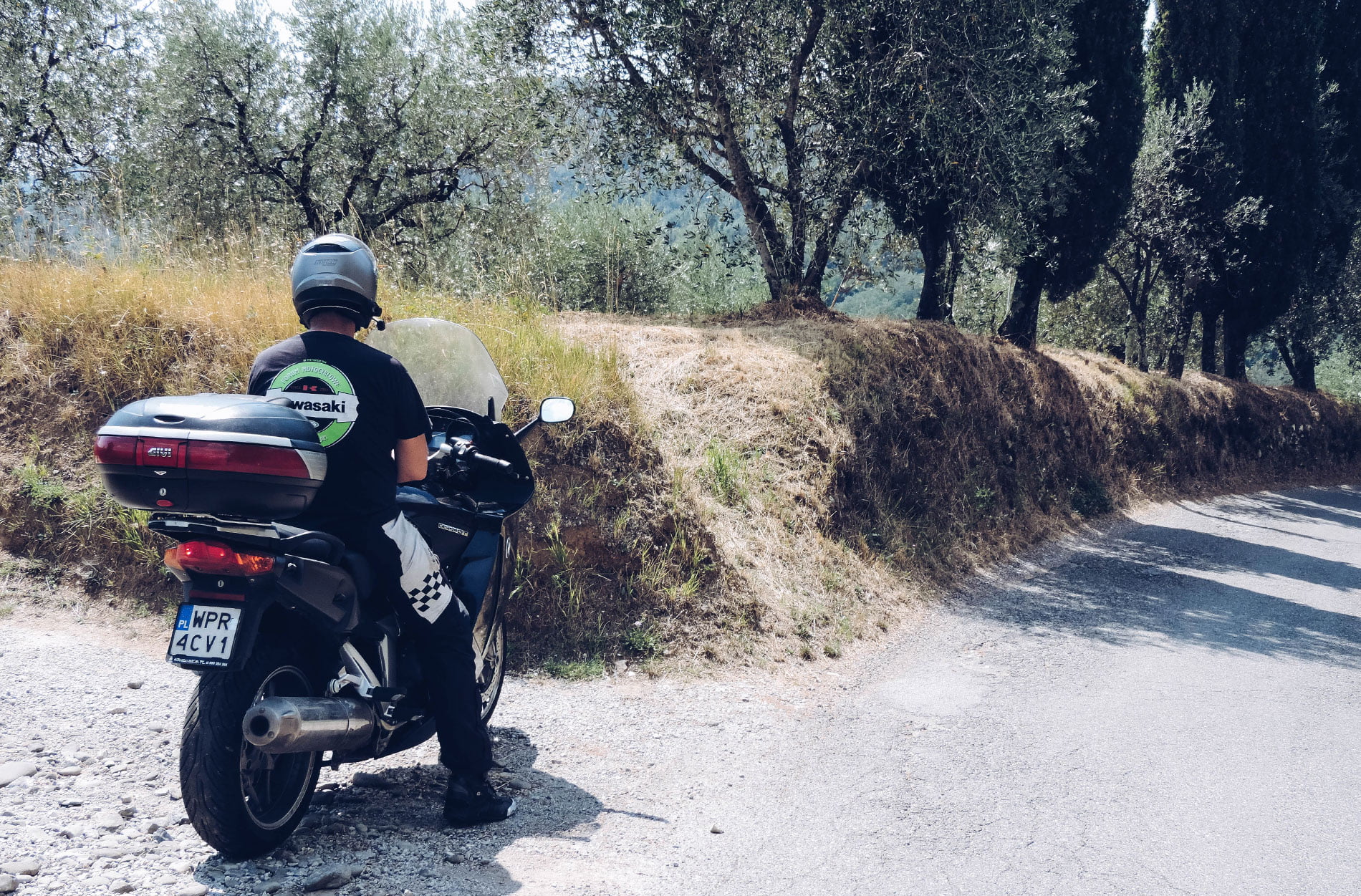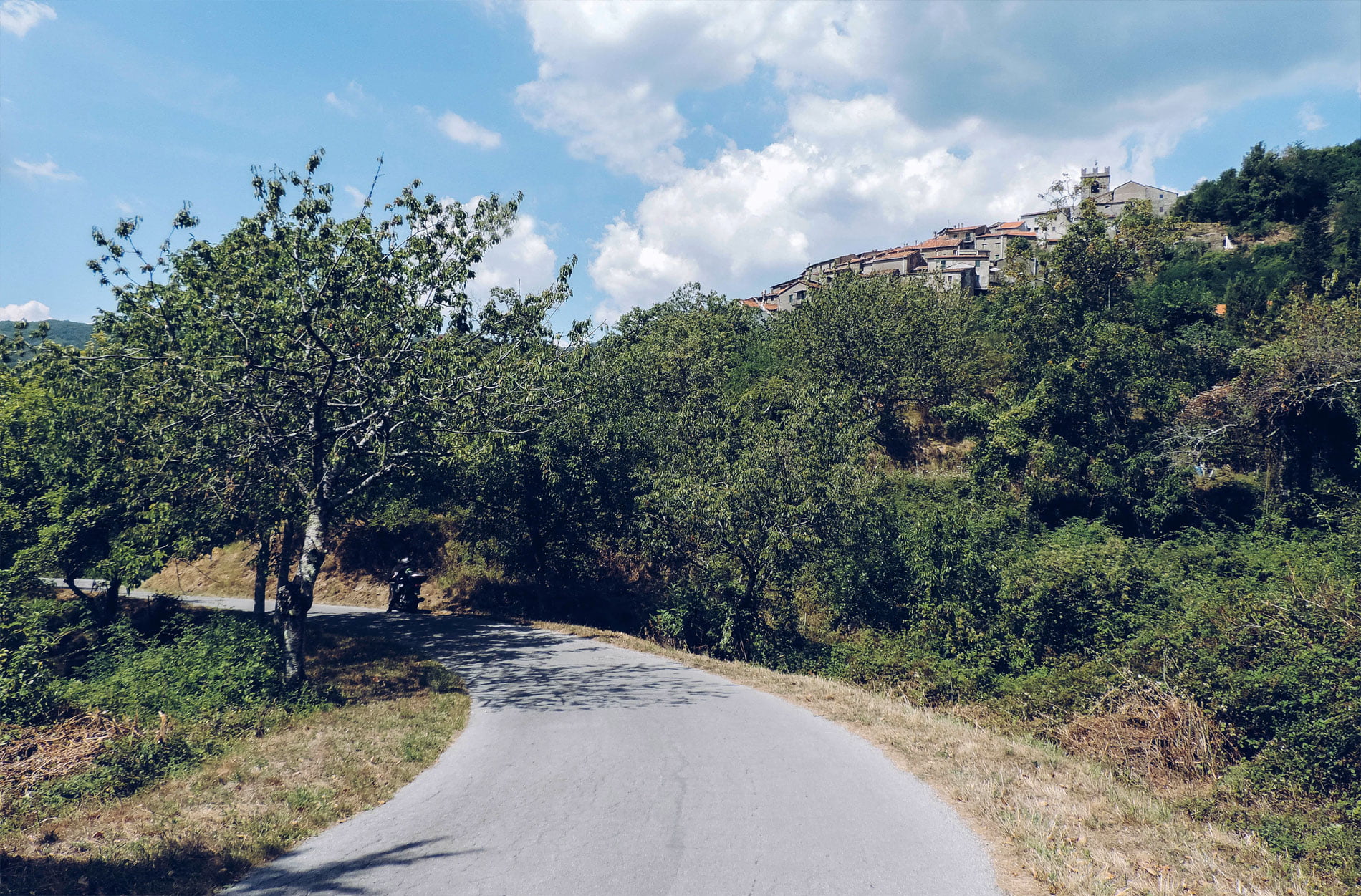 Tuscan corners –

motorcycle heaven
It is worth stopping by the road behind Piteglio in the direction of Pesccio, from where you can enjoy a wonderful view of the Apennines. The road is very good, sometimes there are cavities, but the fun of such a route makes you completely not to worry about them. We really recommend these places, because although they require maximum concentration during the ride and quite good control over the motorcycle, a smile for the whole 3 hours does not disappear from our faces. It was our second meeting with the Apennines, you can read about the first one here, and with a pure heart, we can say that the Apennines by motorcycle is a motorcyclist's paradise, a real paradise.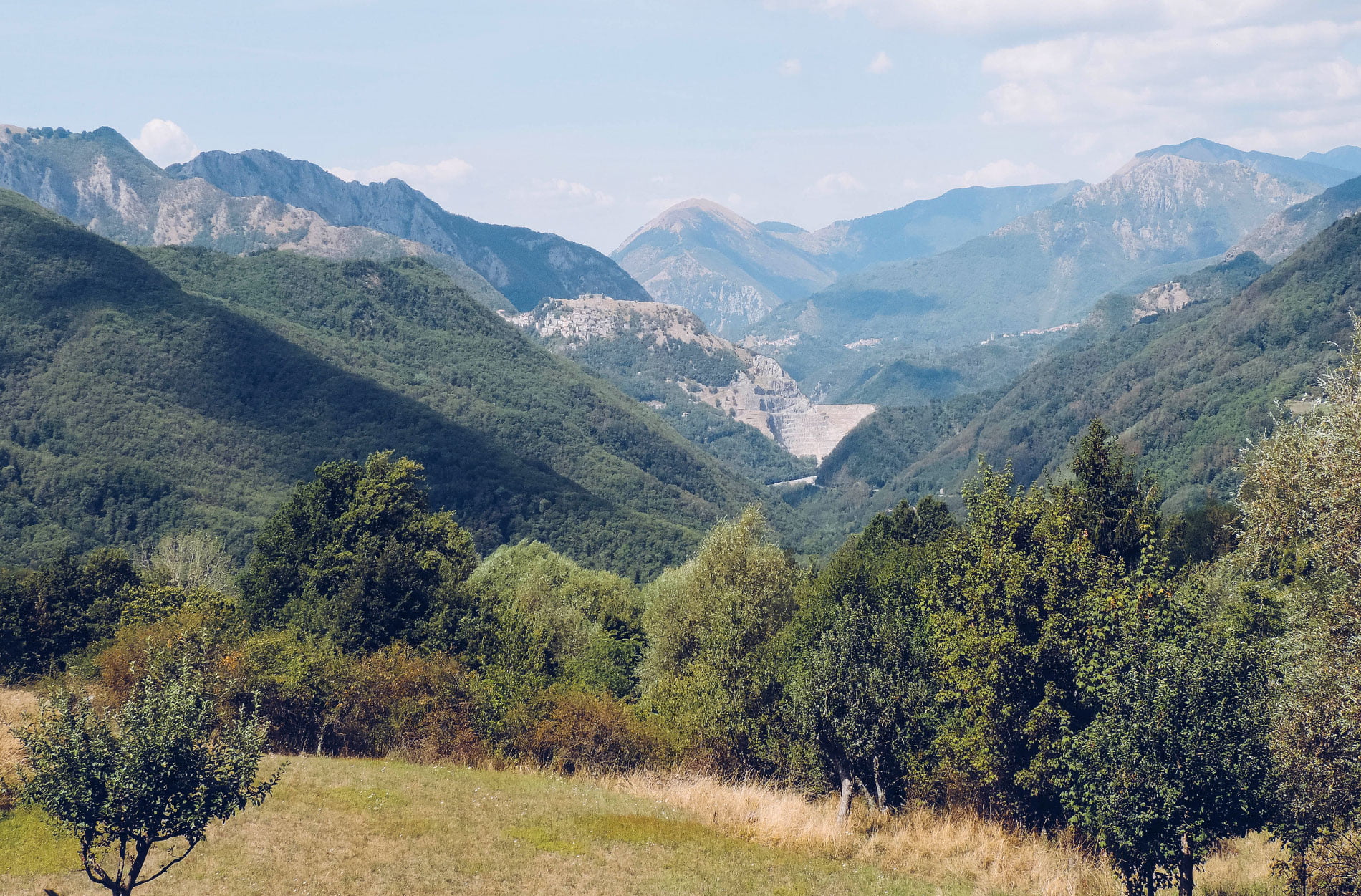 A bunch of useful links at the end