Until a few years ago Croatia was one of the most popular places for motorcyclists. Great weather conditions, various routes and relatively close proximity to Poland attracted a lot of motorcycle tourism enthusiasts. Today, that direction is still quite popular, but the prices, which are getting higher every year, wild crowds on the beaches and traffic jams, effectively deter in the season, thus taking away a large part of the fun of riding a motorcycle. At least for us. Nevertheless, with all our hands and wheels, we recommend a trip to Croatia by motorcycle, but in May or September. Beautiful and empty beaches, as for us ideal temperature for driving and sightseeing, decent prices and breathtaking views. We love Croatia and we wish you to get to know it because we heard different opinions. Discover our TOP5 of the most beautiful routes that you have to see when visiting Croatia by motorcycle.
1# Croatia by motorcycle – a classic that without which our trip will not be full –

Sveti Jure

!
A Croatian motorcycle classic that cannot be missed. The combination of an incredible view of the Adriatic, the rocky Dinar mountains and the winding serpentines make the dreams of every two-wheeler come true. We don't have the poetic skills to describe landscapes in words, so we leave you with the pictures. If you want to learn more about how to get to Sveti Jure, how much tickets cost, take a look at our previous post.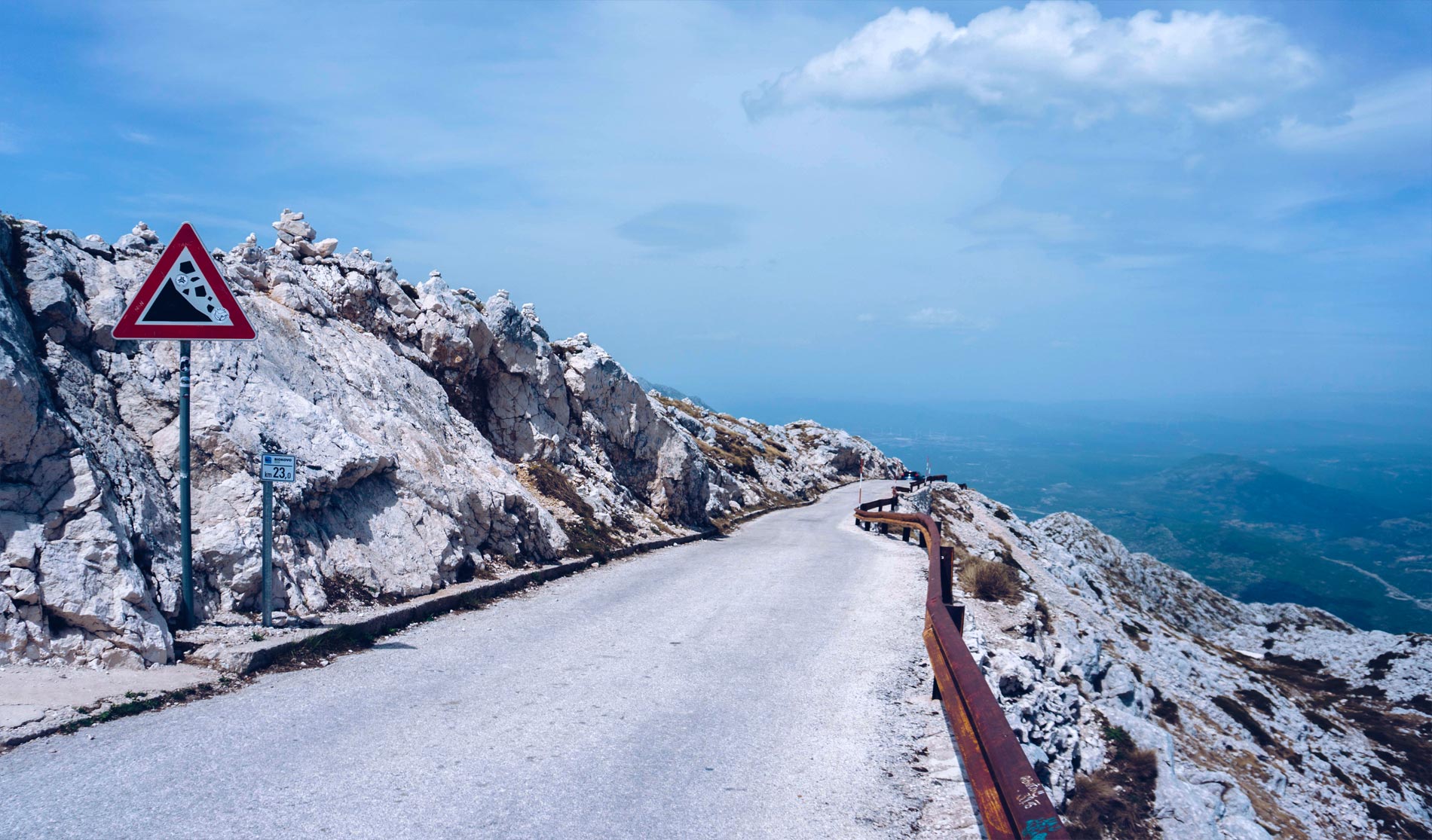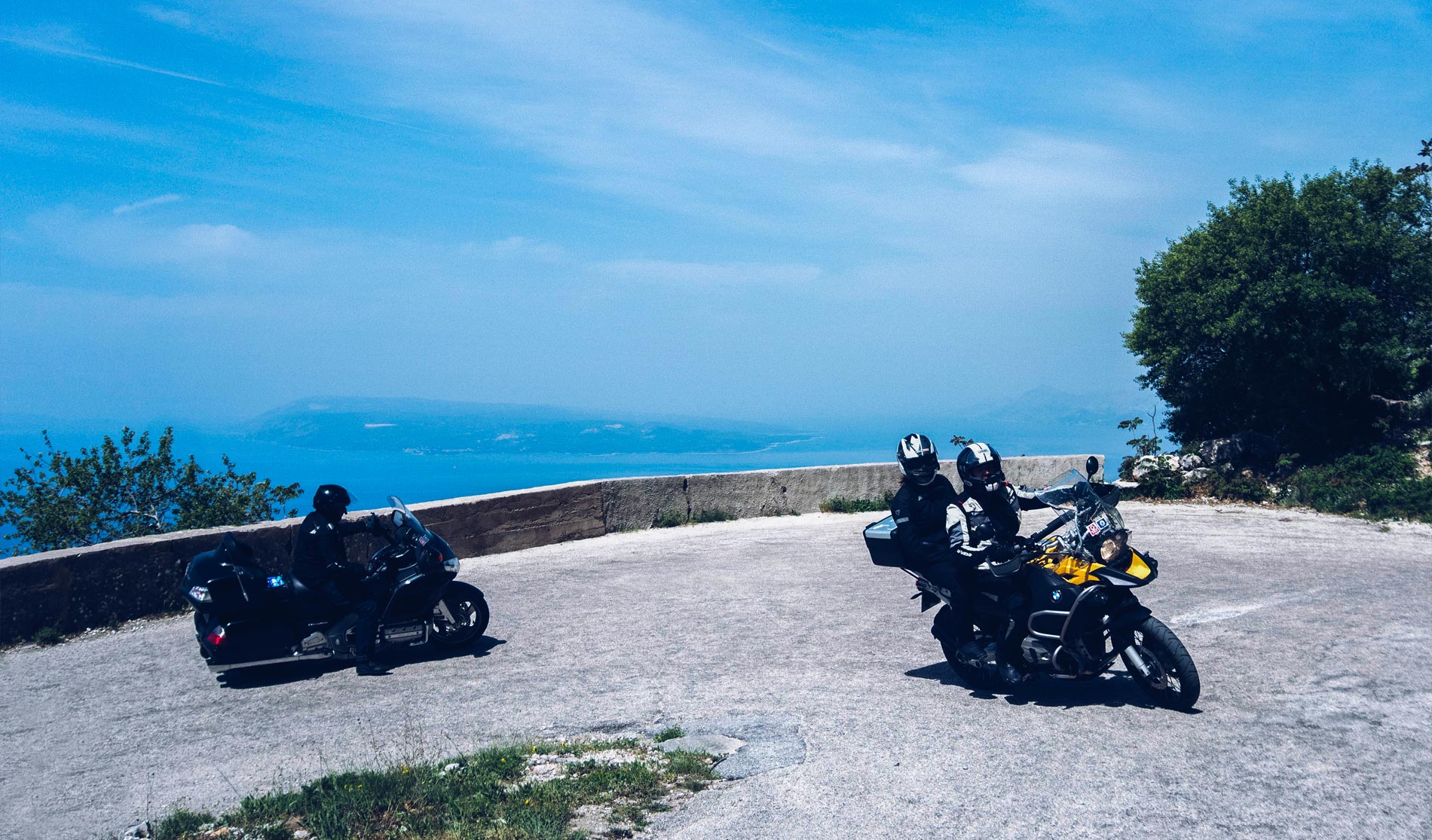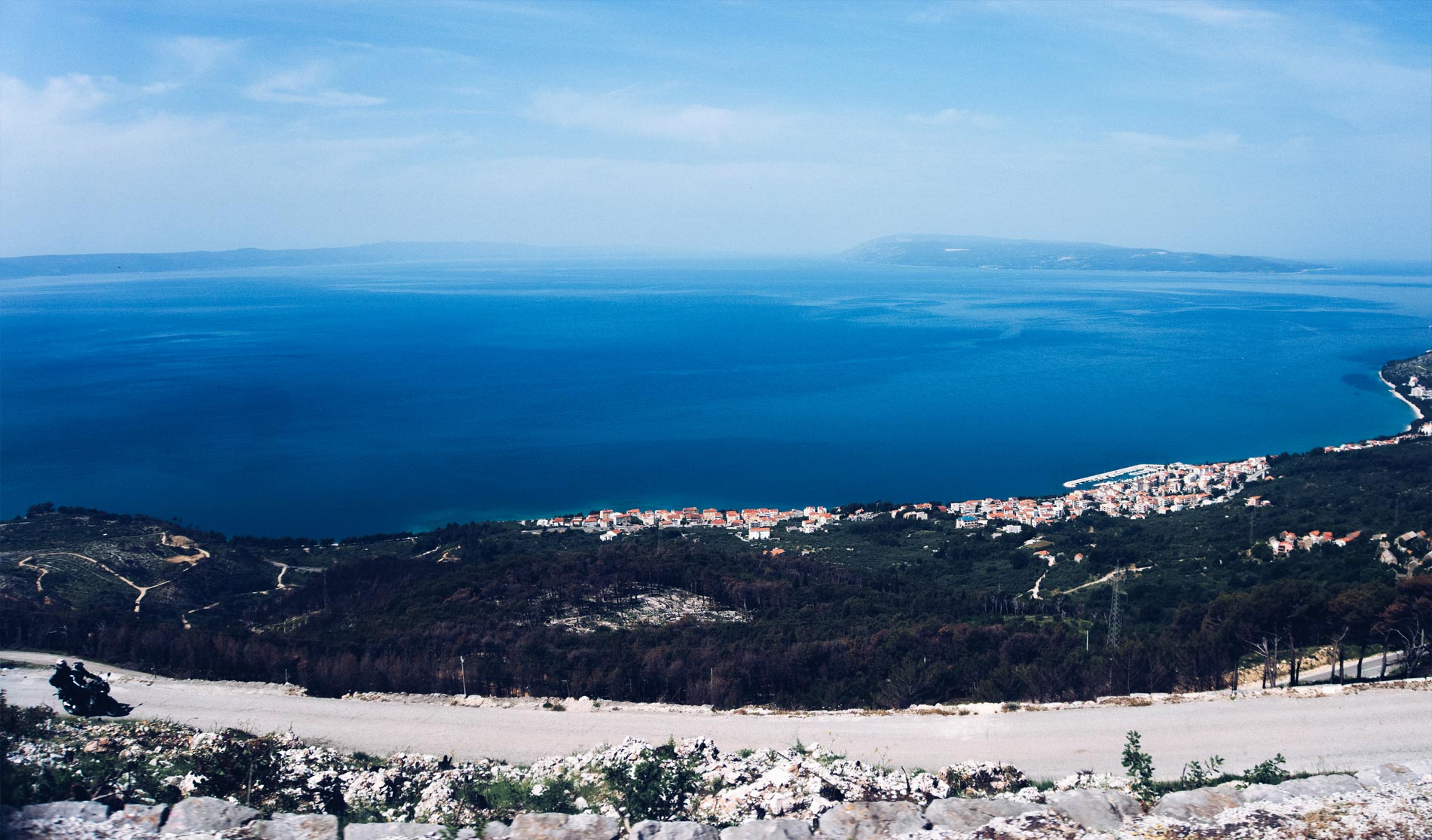 #2 Take your second half to the moon. Pag – the most

cosmic island

in Croatia!
We leave you free to interpret "your second half". The most important is that you'll take it/her/his on the island of Pag, which due to its unique landscape is a real gem. Part of the island is barren and rocky, sometimes overgrown with grasses and low bushes. The rocky wilderness, stretching for miles, makes a really amazing impression. Maybe not everyone will like this cosmic landscape, but for us, it was WOW! We've already written about the island before, take a look at our previous post.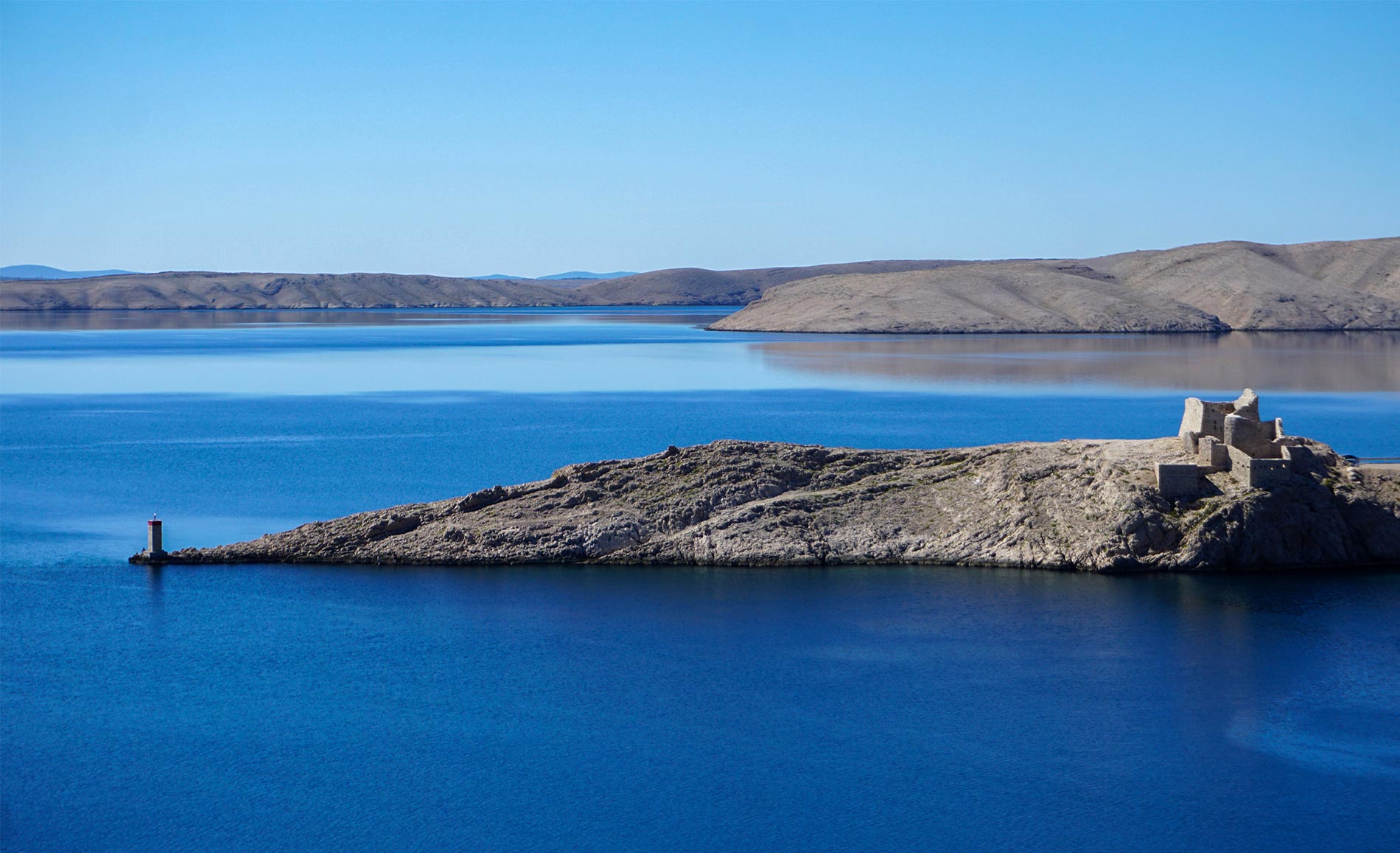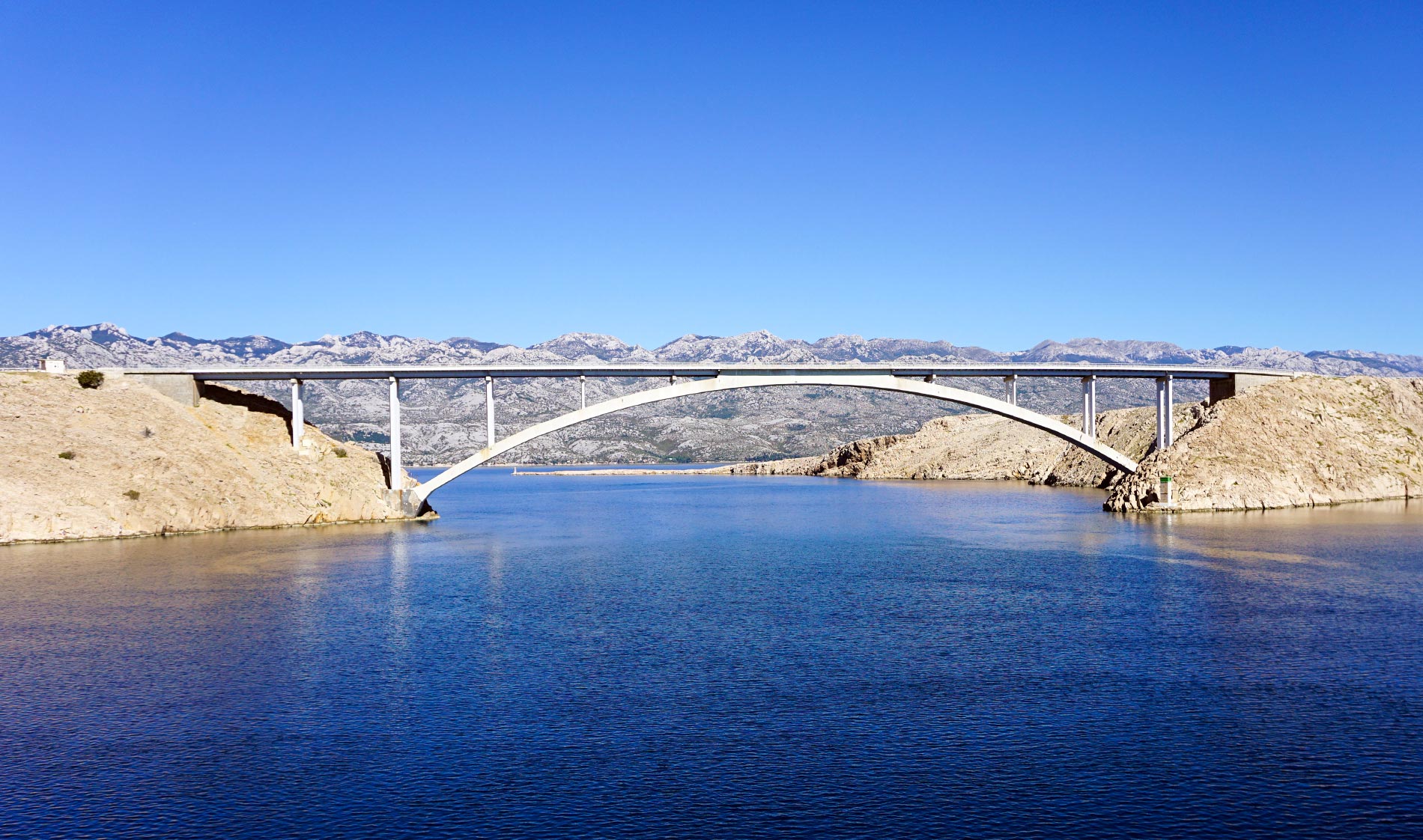 #3 Croatia by motorcycle and the legendary roads on

the island of Hvar
"May you die on the roads of Hvar!" says famous all over Croatia curse about the Hvar Island roads. Today there is little left of their horror. Most of them are new, almost untouched, although you can also find on Hvar Isle many gravel roads – winding, steep and unprotected by barriers. Our Piggy is not suitable for gravel, so we choose asphalt and driving on the roads of Hvar was a pleasure for us. The super-surface, zero traffic, you can really test your motorcycle. We have already written about the island of Hvar. Take a look at our post to find out more, how to get there, how much the ferries cost.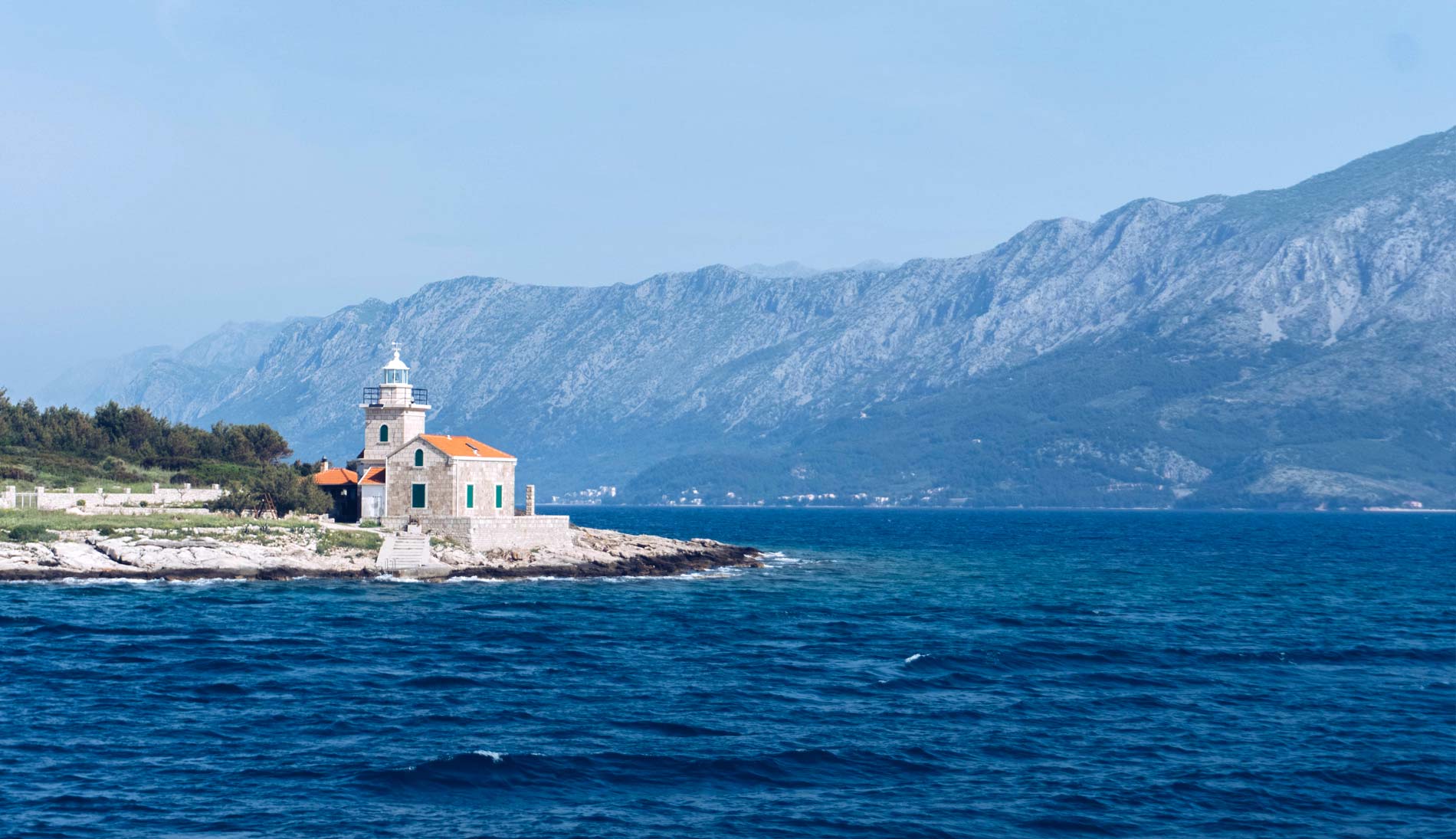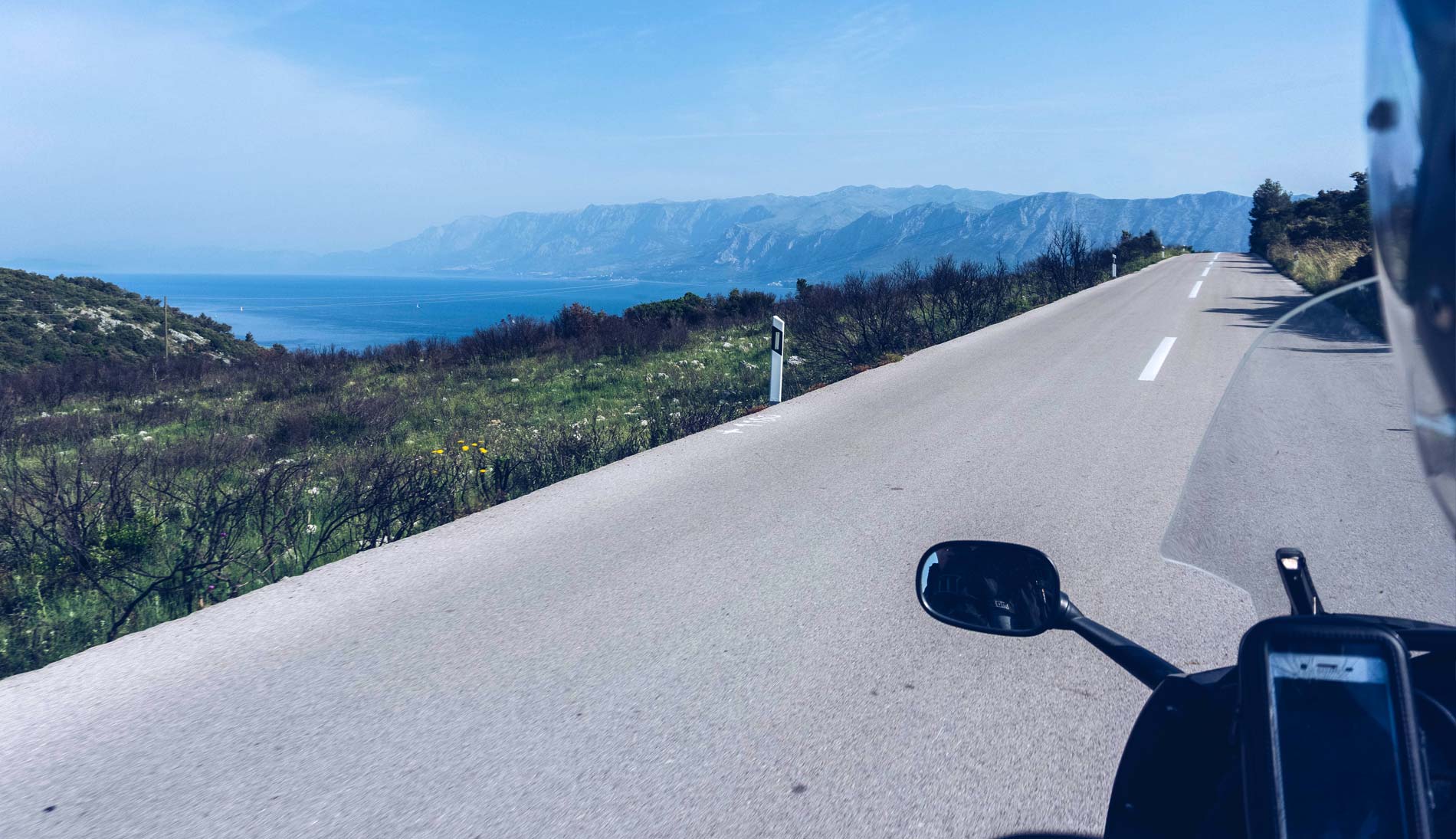 #4 About 600 kilometres of motorcycle excitement –

the Adriatic Route
The most popular route, and despite the fact that it is quite crowded even in the low season, it is worth driving through it. It stretches for about 600 kilometers from Rijeka to Dubrovnik and invariably delights with the views of the coast, azure sea, and rocky mountains. Unfortunately, the most beautiful part of it, in our opinion, is also the most popular tourist destination – that is Makarska and the area around Omis. Well, probably everyone wants to enjoy with unearthly views.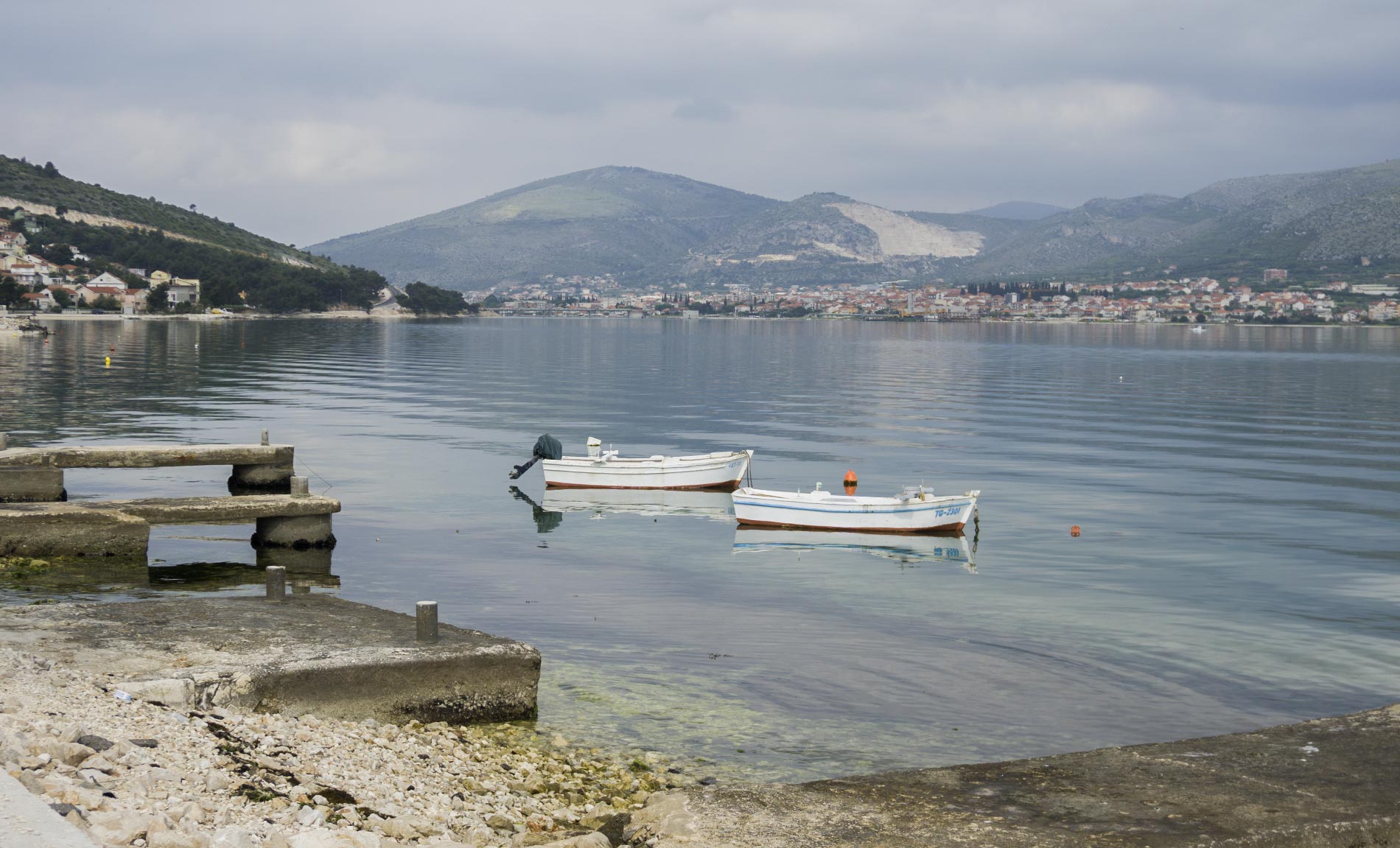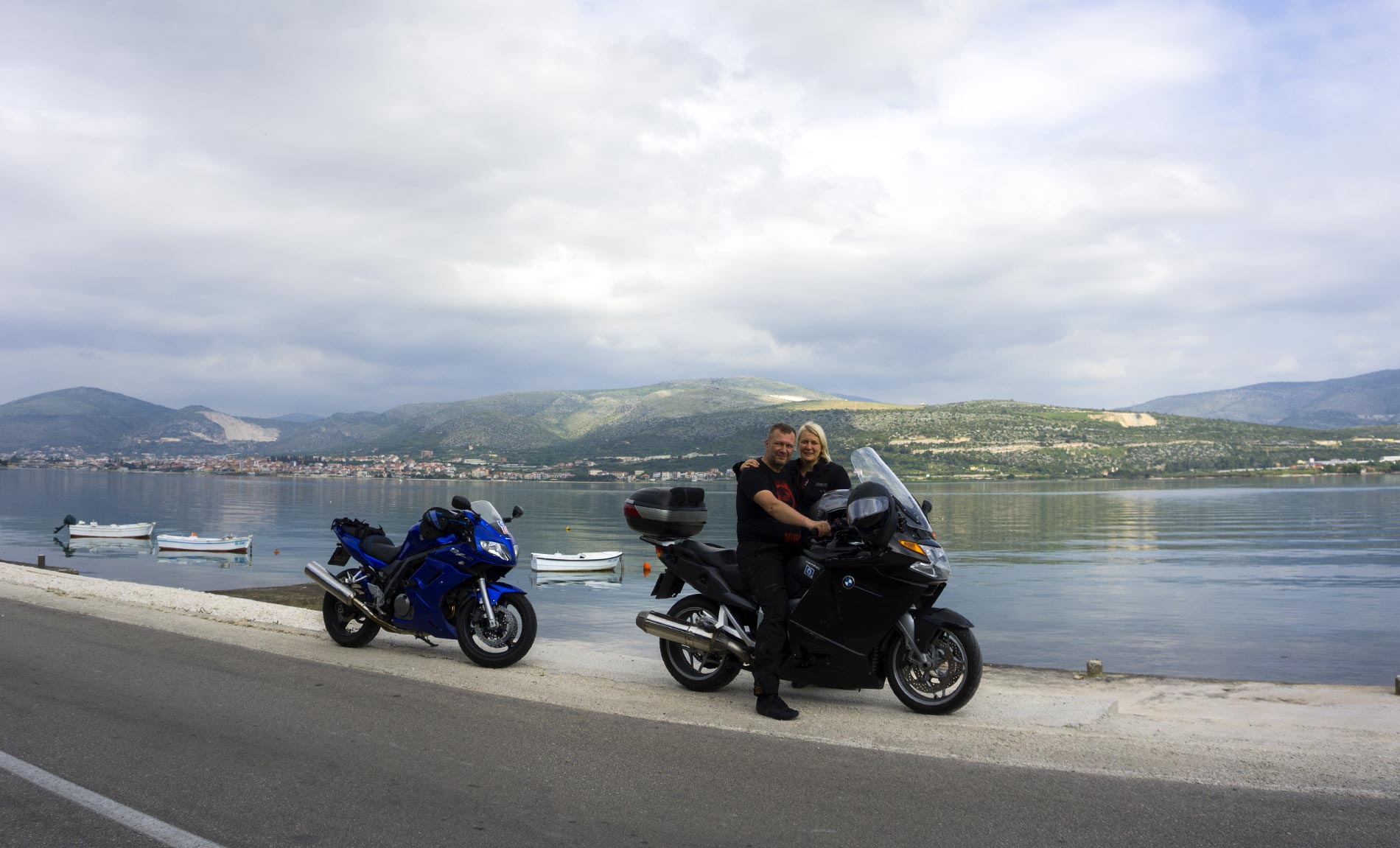 #5 Croatia by motorcycle –

road D27

from Plitvice Lakes
And at the very end a little less known route D27, which we drove from Plitvice Lakes towards Zadar. Less green and wooded than its predecessors, but with a beautiful view of the Dinarskie Mountains. We didn't meet almost any car on the way, the surface was very good, sometimes even resembling Austrian motorways but with a lot of nicer turns. The road is noteworthy, especially since it leads from the Plitvice Lakes in direction of Zadar and is a perfect complement to the day spent exploring Plitvice. We wrote about the Plitvice Lakes here. You will find out which route is the most optimal, how much tickets cost and you will find some useful information.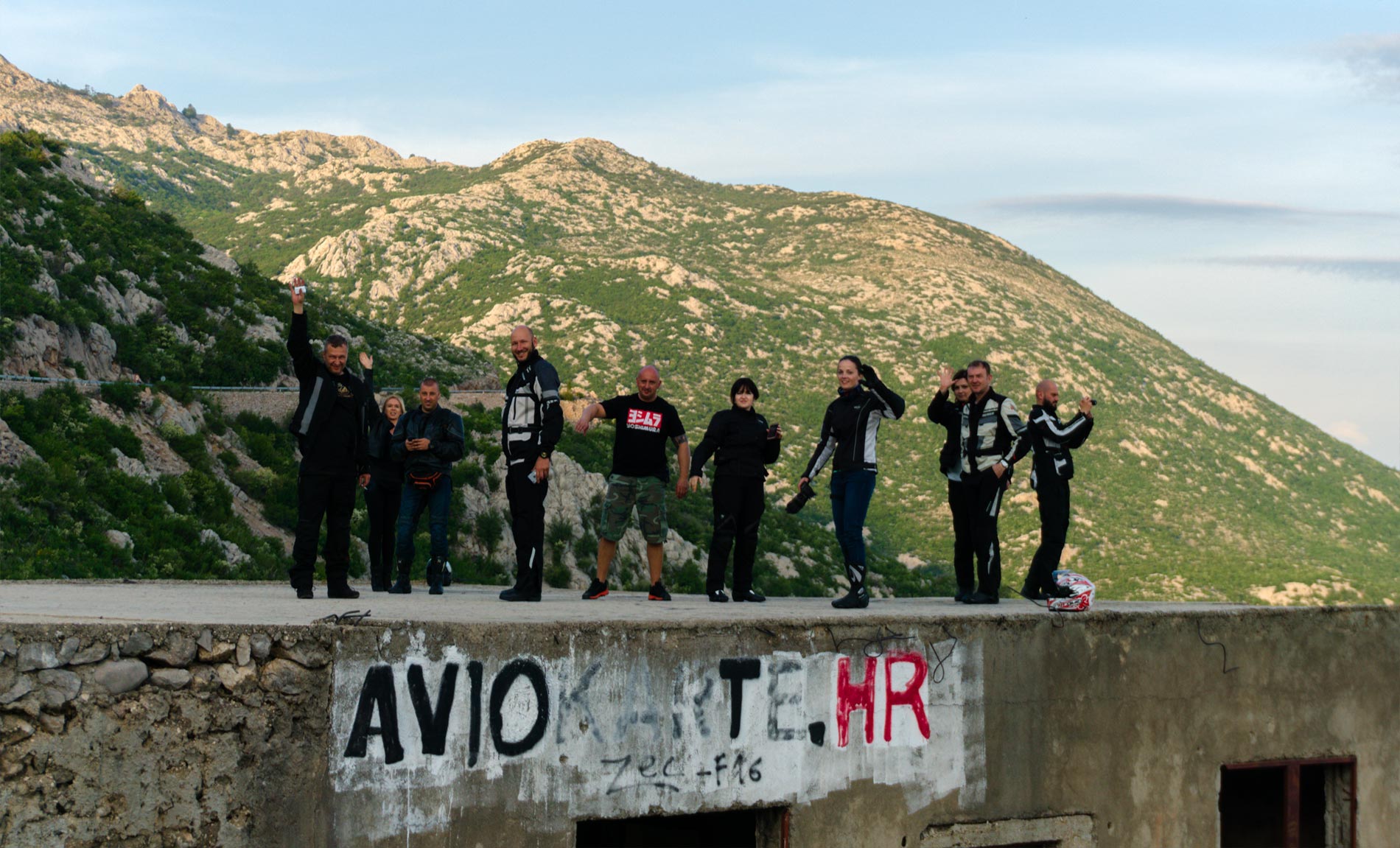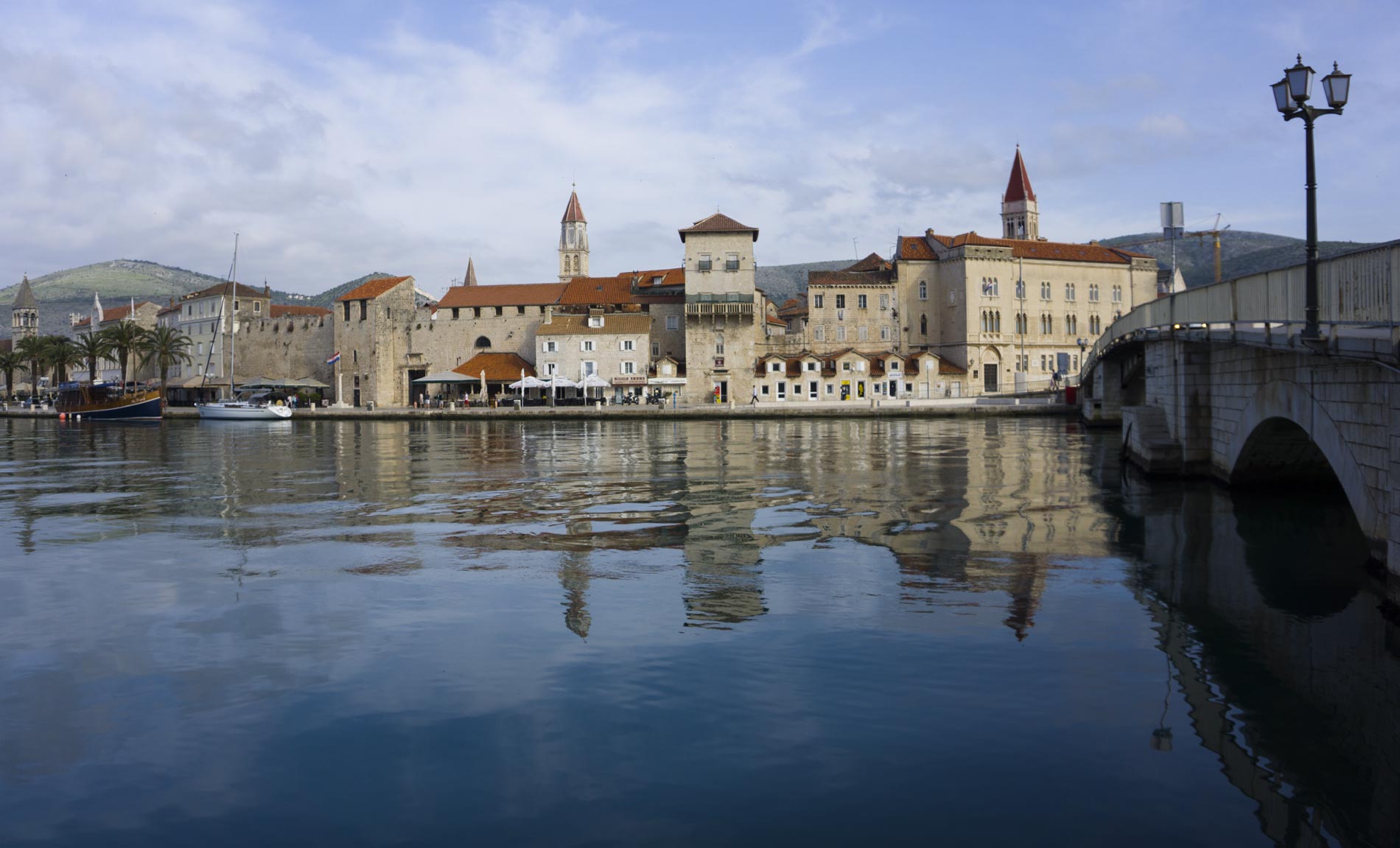 A bunch of added links at the end