The Grossglockner Hochalpenstrasse is probably one of the most famous scenic routes in the Austrian Alps. No wonder, it's almost 50 km of bends, stunning views and a constant smile on your face (if the weather is fine, of course). More than a million tourists visit it every year. This is quite a good result, especially since the number of visitors is growing year by year. Why do we love this route? Why, when we are in this area, we have to go for a ride through Grossglockner on a motorcycle? These are our five very subjective reasons why we think Grossglockner will never get bored. Do you have your own reasons? Let us know!
#1 Grossglockner on a motorcycle, that's

48 kilometers of amazing views
The mountains are beautiful. Without a doubt, they are the ones that always make us collect our jaws from the ground. It is from the mountains that we bring hundreds of photos because every next meter we drive seems to us different from the previous one and we need to capture it on a photo. Imagine what dilemmas we have later to choose the best photos. Why do we think the Grossglockner is unique in this sense? We have never seen a route that goes through all climatic zones. Starting with green meadows and pastures, through forests and rocks to the land of eternal ice. Watching nature change with the change of altitude is definitely an extraordinary experience. It's like a kaleidoscope of changing landscapes and experiences.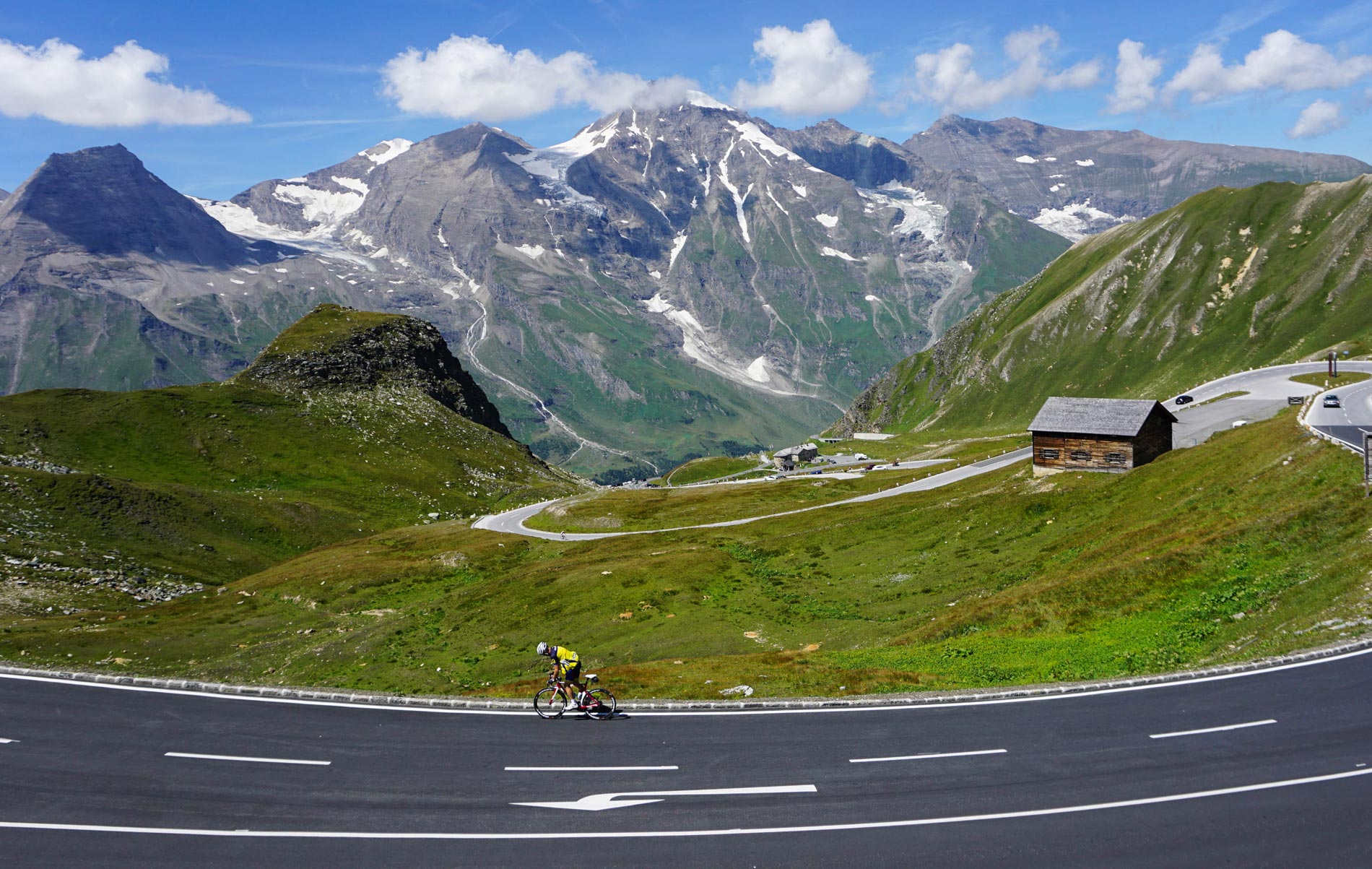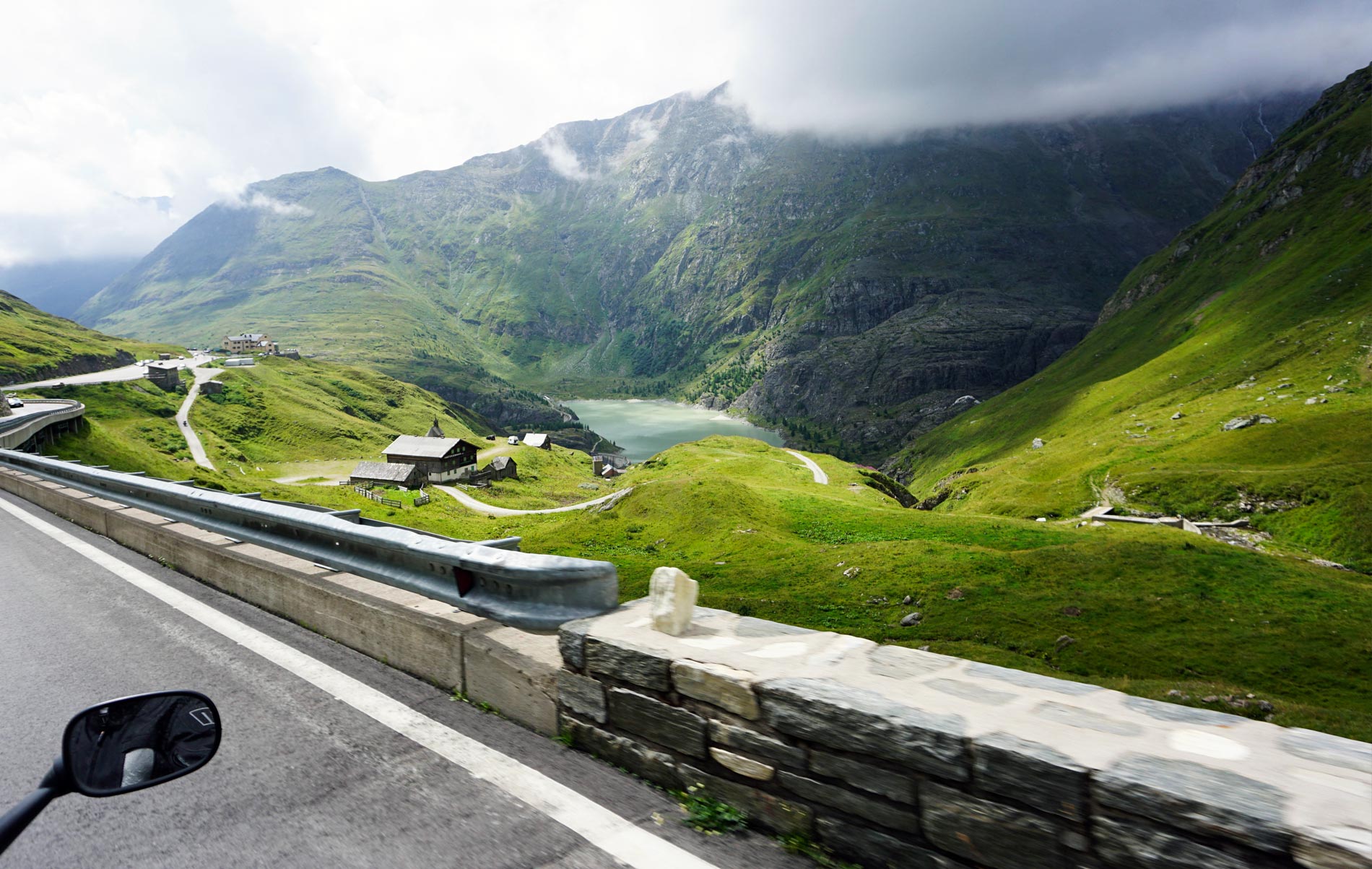 #2 Grossglockner on a motorcycle, which is

100% pleasure

from the great bends
Some people prefer razor-sharp turns and "safety pins", we prefer a bit more delicate and well-profiled. Grossglockner Hochalpenstrasse meets our expectations in this aspect in 100%. The surface is great, well maintained, the bends are wide enough to accommodate two cars and there's no need to stop when you pass someone else. The traffic, as for the Alps in the season, is smooth, and the ride simply gives pleasure and does not irritate as it sometimes happened on other passes. Unfortunately, we have to pay for this pleasure and it's not that low price, and the prices are getting higher every year. The current price list can be found here.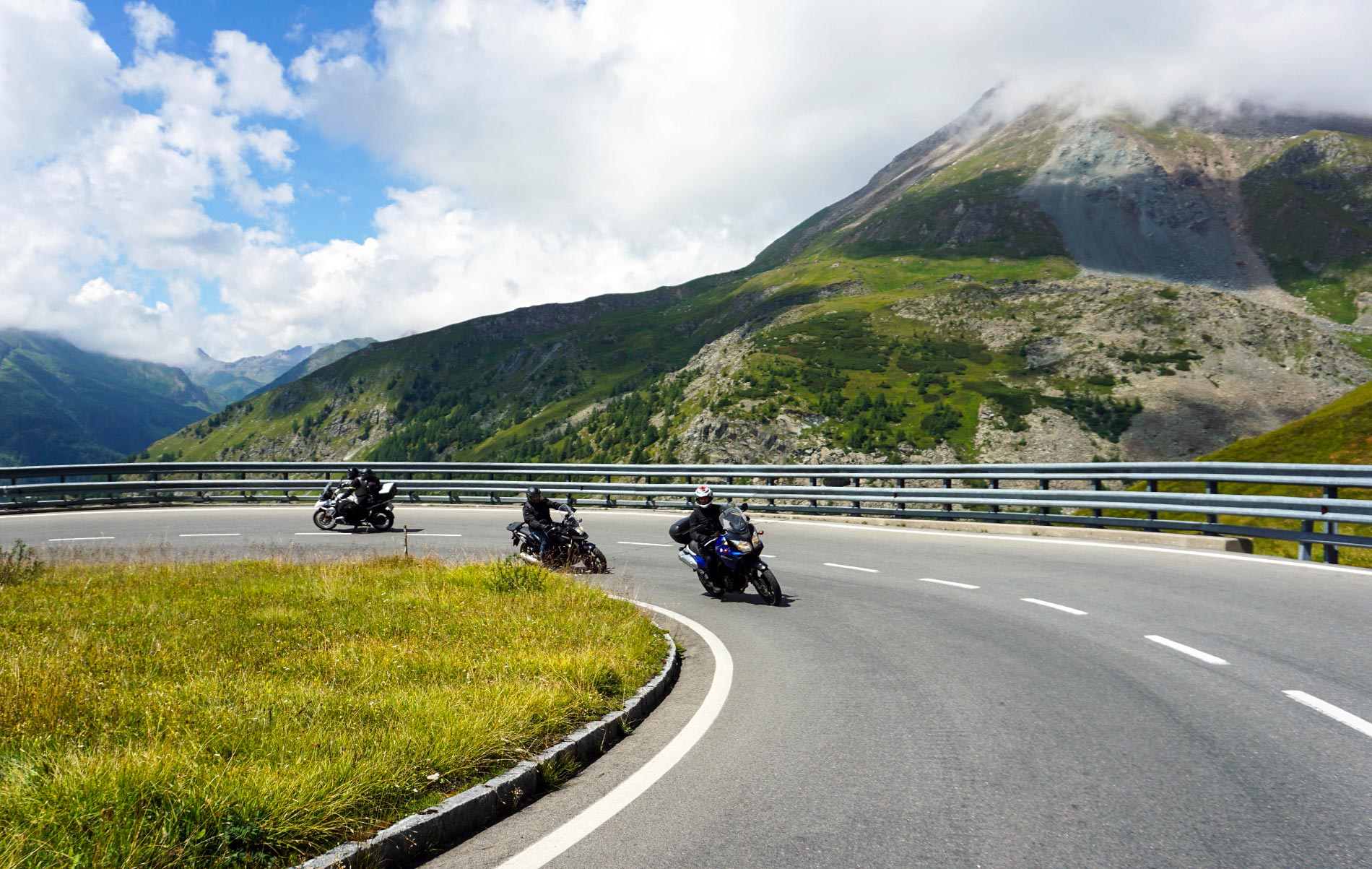 #3

Glacier Pasterze

– let's love it because it's gone so fast
Glacier Pasterze is something definitely unique. And despite the fact that it is still the longest glacier in the Eastern Alps, unfortunately, all the time it disappears literally before our eyes. It melts at such a rate that if nothing changes, it will completely disappear in 2050. And this is one of the reasons why it is worth going back to the foot of the Grossglockner to enjoy your eyes, look at, and remember, because maybe soon we will only have photos left. We recommend to take the cable car to the valley, sit on the rocks in front of the glacier. We immediately point out that, only from a distance it looks like a few minute's walk, on the road back several times we managed to get an altitude sickness, we got the heart attack out and so on.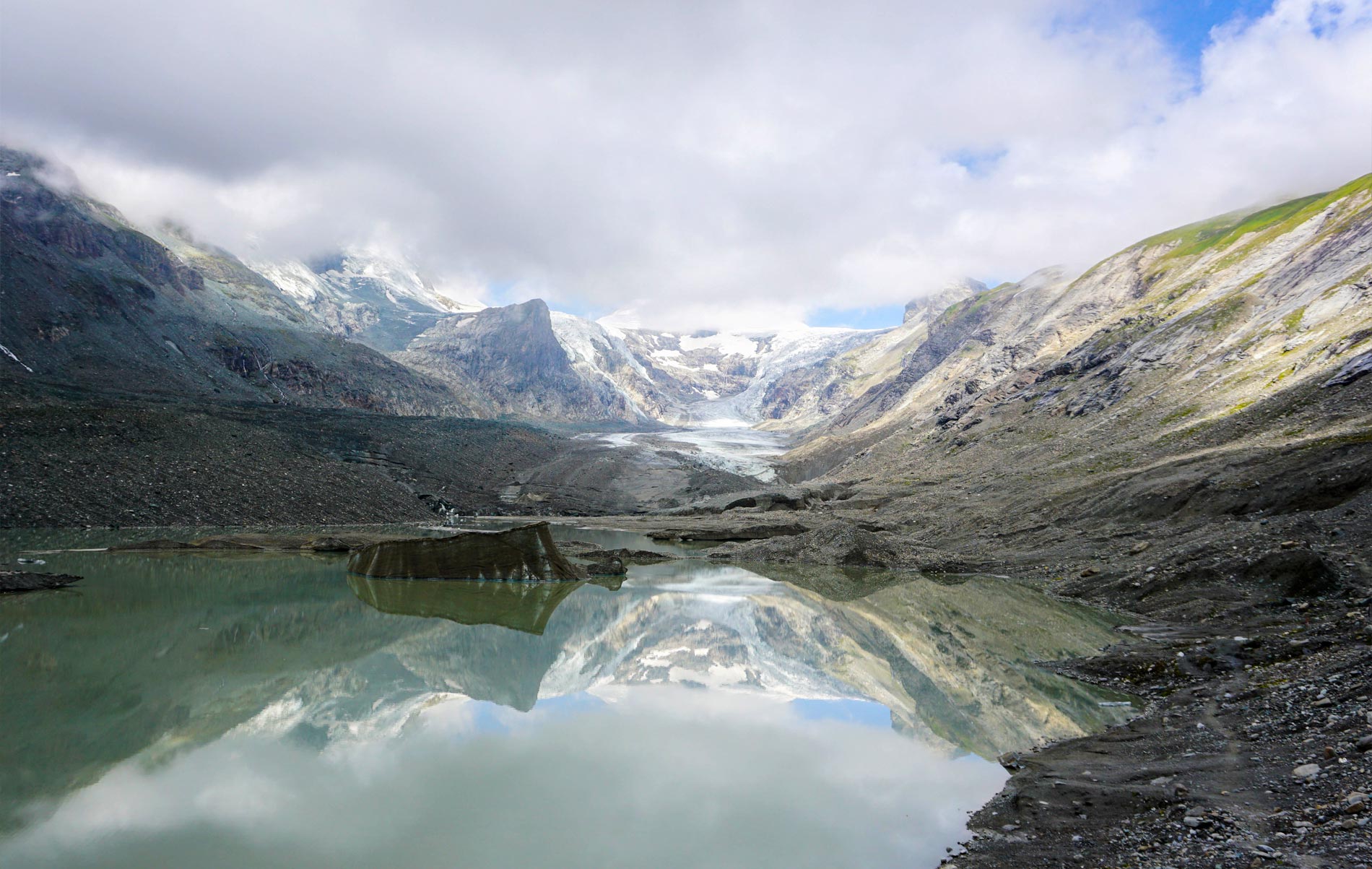 #4 Grossglockner on a motorcycle –

always full of surprises
How many times we wouldn't drive in, so many times Grossglockner surprises us. Every time we meet very positive and interesting people and even more interesting machines. From scooters, legendary Vespa's, to sophisticated cars – Pontiacs, Chevrolets, and, this time – tractors. And despite the fact that maybe a little bit irritating was the driving behind them, we forgot about it anyway, when we saw a smile on the drivers faces. This is the kind of retirement we wish for – full of smile and passion.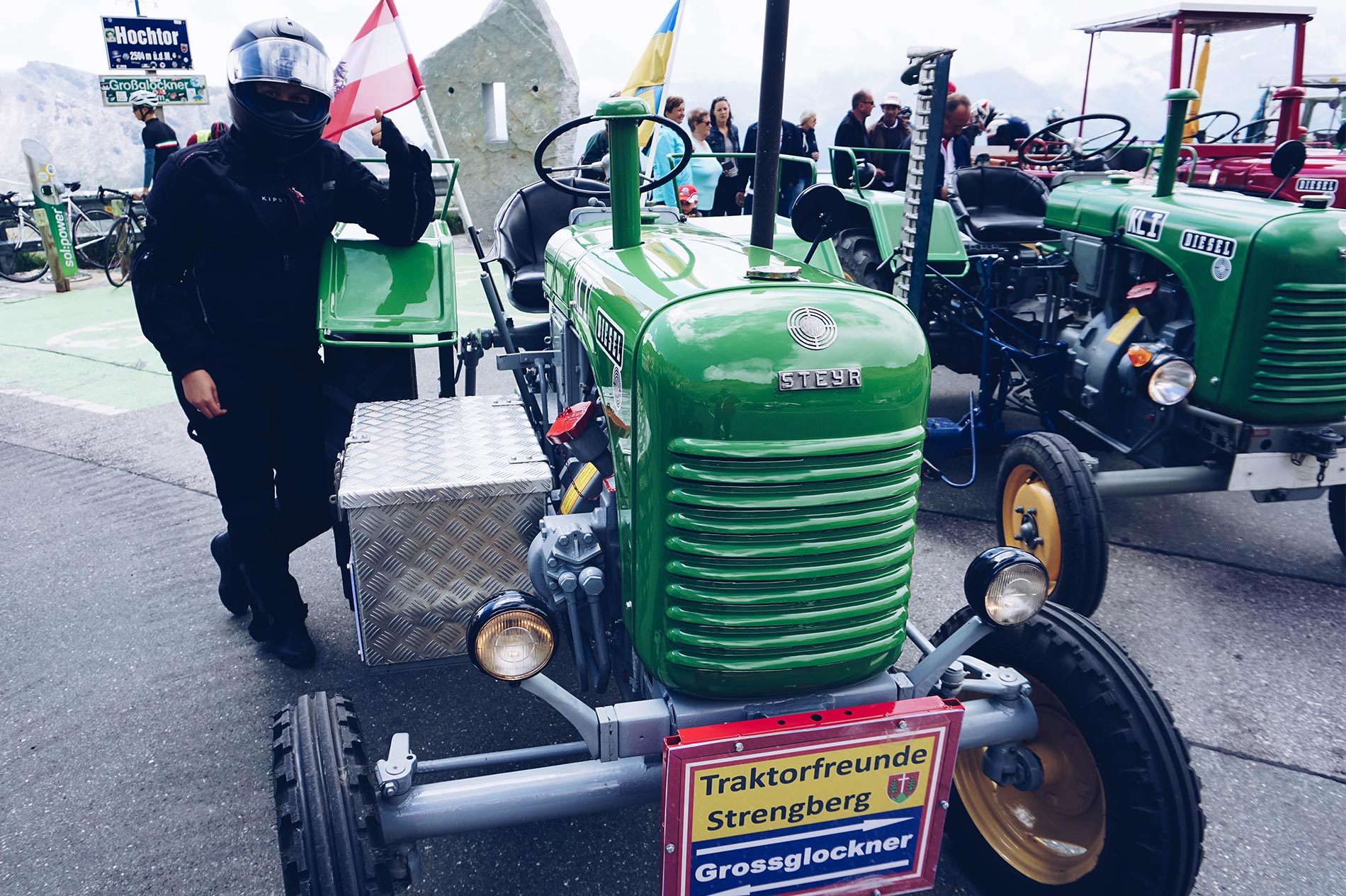 #5 A journey through the land of ice and…

marmots
Yeah, well, somehow we have a huge sentiment for those fat and sympathetic animals. And not at all because of the chocolate wrapping, like in Polish commercial. Watching whole swish families playing with each other is an amazing spectacle. And I guess we haven't been to a place where we could see so many of those nice furries yet. For the marmots, we will surely come back here. Oh, of course, you can see them with a bit of luck, just look around carefully.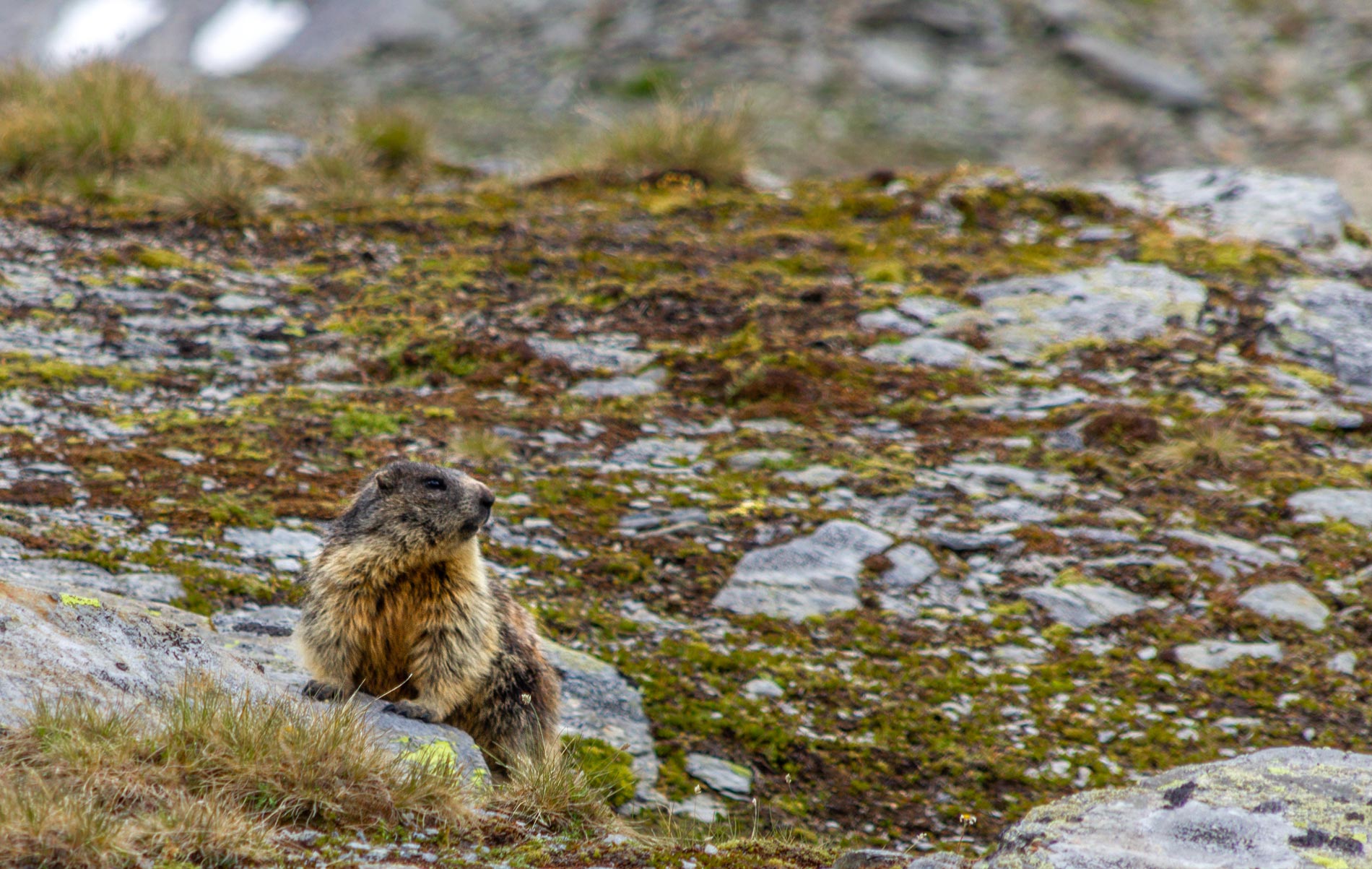 A bunch of useful links at the end