Motorcycle outfit, as everyone knows, is important both for our comfort and above all for our safety. From time to time we are faced with a real question – what kind of outfit to choose so as not to go bankrupt. I, last season, also had such a question. Weighing all the pros and cons at stake, among many models available on the market, I finally decided to choose Venta jacket and Lux trousers from a Polish manufacturer, Motona from Lublin. Now, after the whole season and over 35 thousand kilometers, I can comment on the advantages and disadvantages of this set.
Can good quality go hand in hand with affordability? 
One of the main arguments in favor of a Polish producer's set is the price. The whole set can be purchased for about 1200 PLN (360 EUR). From the first try on, my attention was attracted by the style and execution of the whole set. Both Lux trousers and Venta jacket consist of three layers: Reissa rainproof membrane, Thermomix warming pad, and trousers and jacket made with 500D polyester. The whole suit can be combined with the help of two YKK zippers. The jacket looks more like a short leather jacket than a longer touring jacket, which makes it look much better for me when I get off the motorcycle, but it's a matter of personal preference.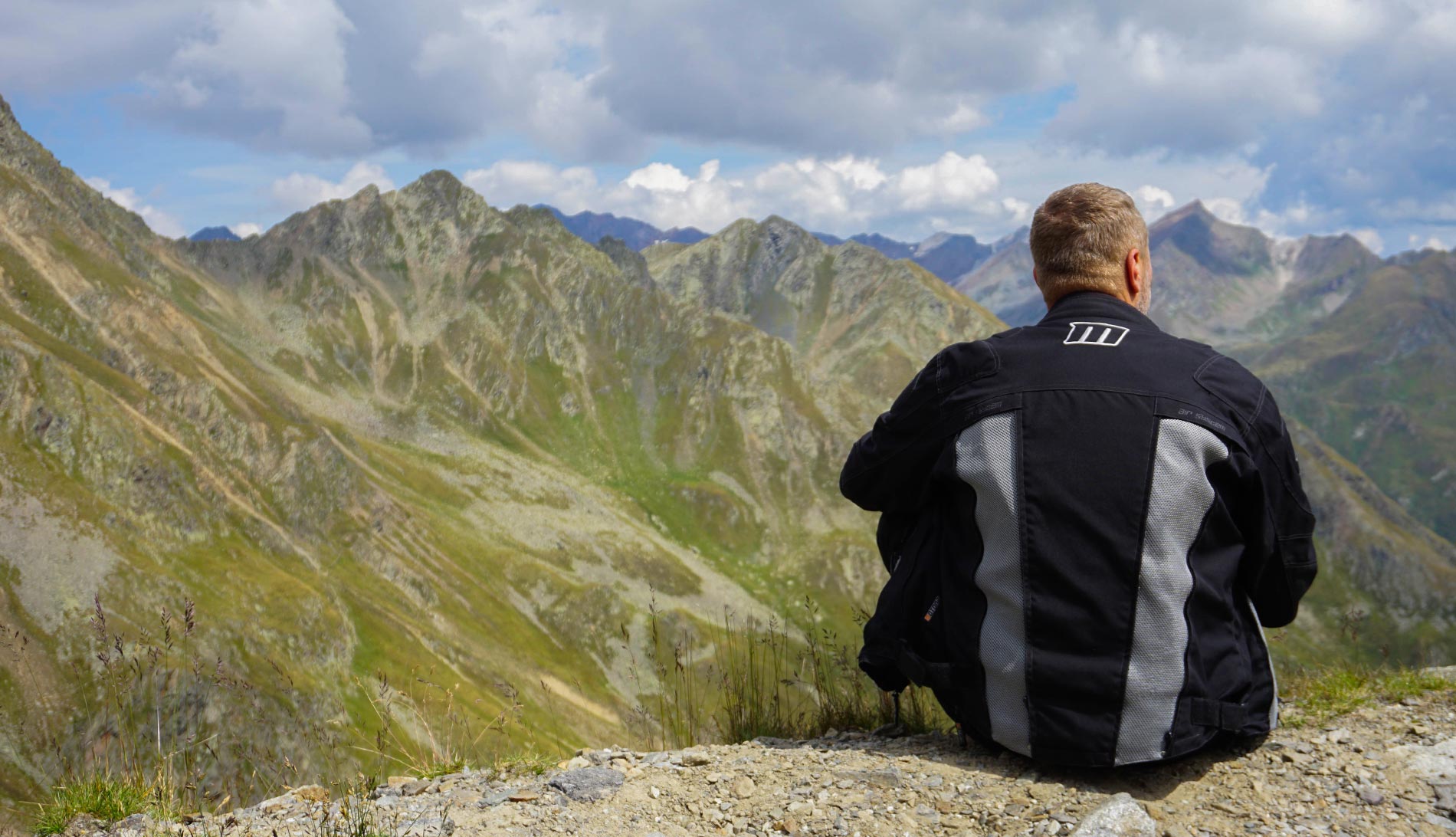 In the beginning, I was quite skeptical about the material of the outfit is made. I read a little on the web about it, that the material is not very durable, uncomfortable to use, etc.. However, my opinion on this subject changed with each day of using Motona jacket and trousers. The material is soft and fits well, there is nothing of the "stiffness" of low-budget clothes in it. When it comes to durability, I had a close encounter with asphalt in it, everything was okay – Karolina, Piggy, me and the jacket, but I'll write about it later.
A few words about safety and how

Motona

managed to cope with the friction on the asphalt
Venta jacket is equipped with CE certified protectors on elbows and shoulders and foam protecting back and spine. The trousers have certified knee protectors and foam on the hips. Foam parts after buying the set are worth replacing with CE protectors, which will provide us with a greater sense of security. All protectors are removable and the jacket washed in a washing machine without any problems. Many times.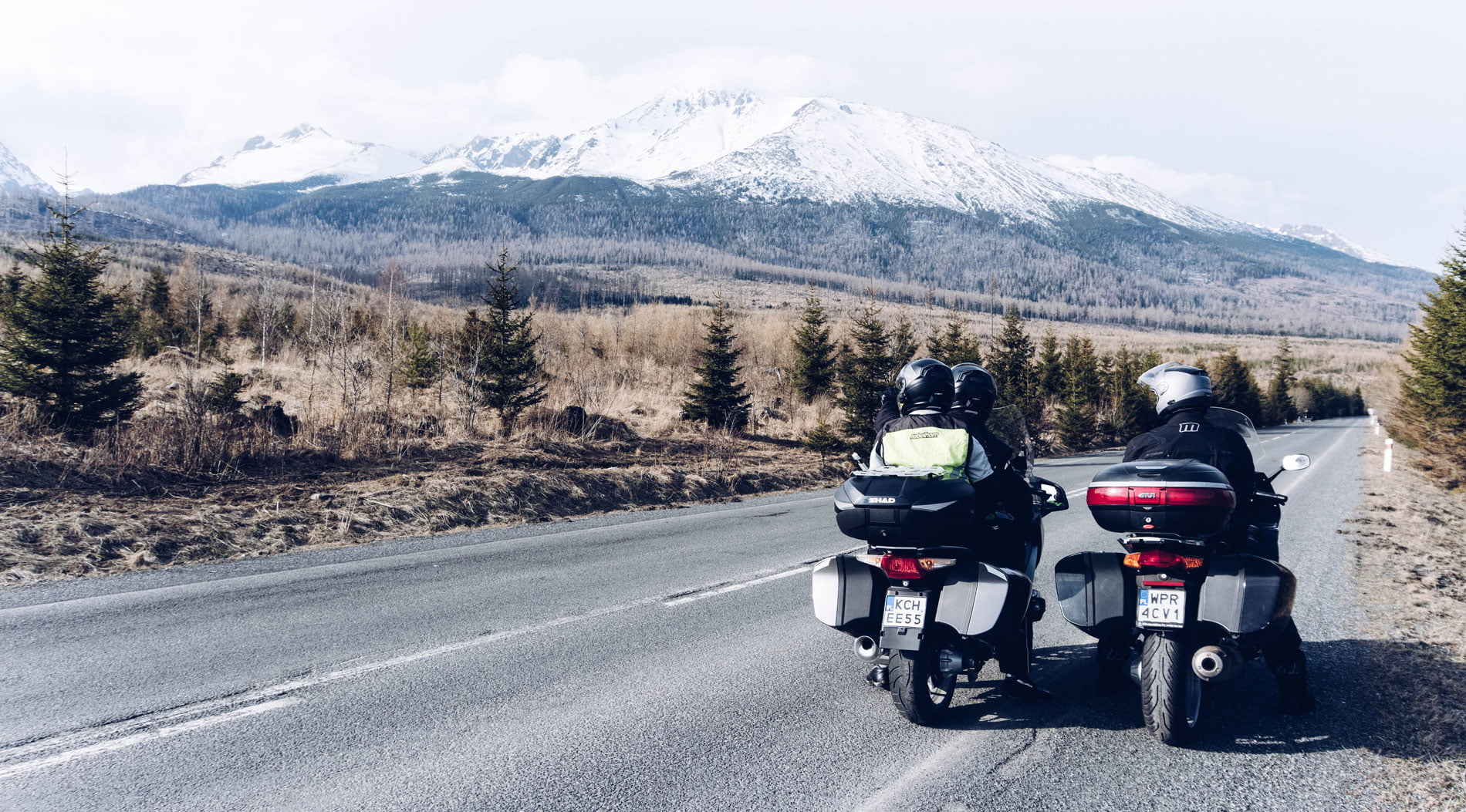 And now a few words about our motorcycle crash, because accidents are more frequent than we think. We had a chance to find out about it in Croatia at Sveti Jure and there also Motona's set showed how strong it can be. After all, lightly wiped off the jacket and trousers in several places, but without affecting the whole. In fact, only the ventilation nets suffered, but it is hard to expect that the delicate fabric would be suitable for scrubbing the road with it. You can see on the pictures below, what the jacket looked like after meeting a Croatian driver on a narrow road. For the record, the outfit served me for a long time after that incident.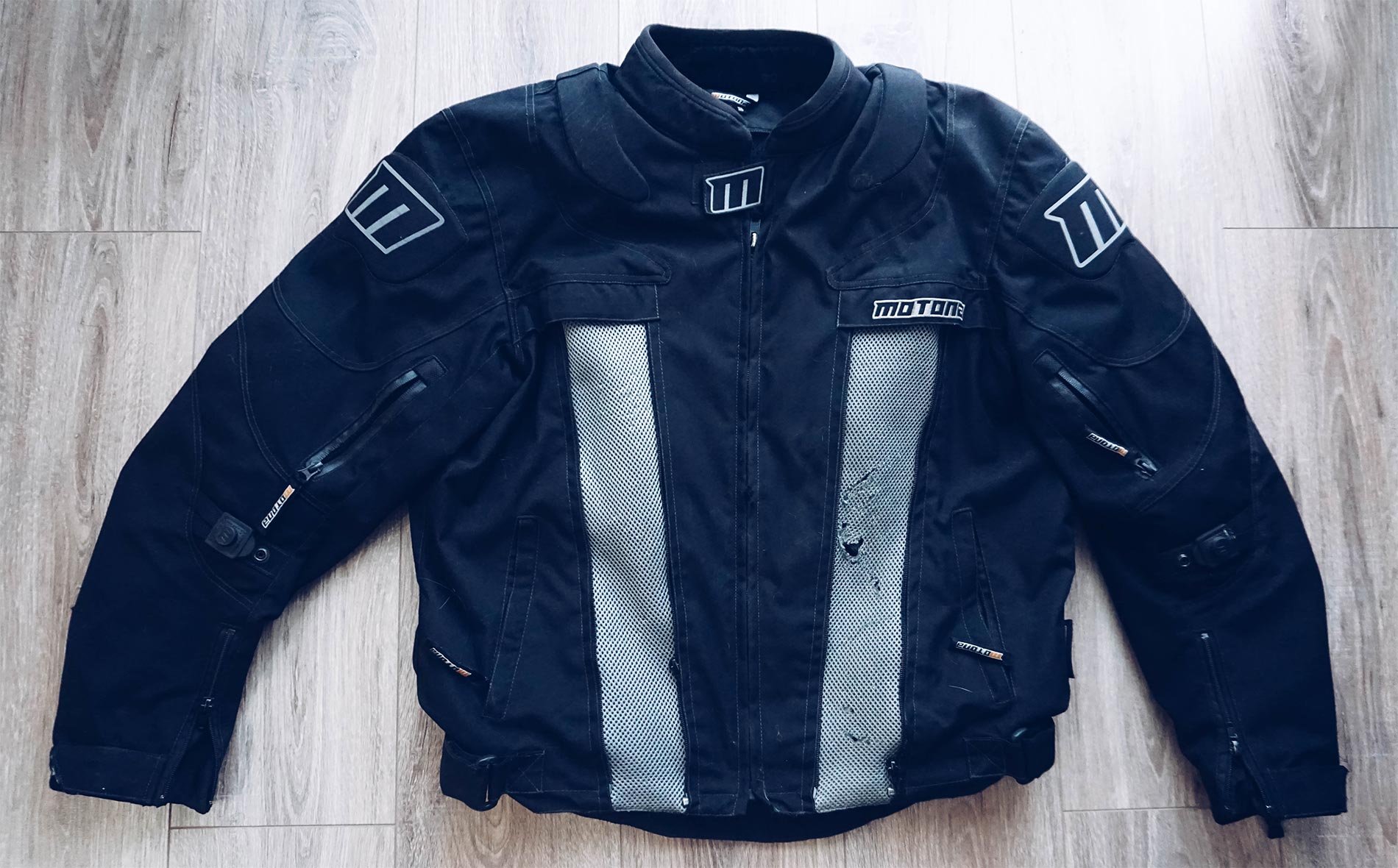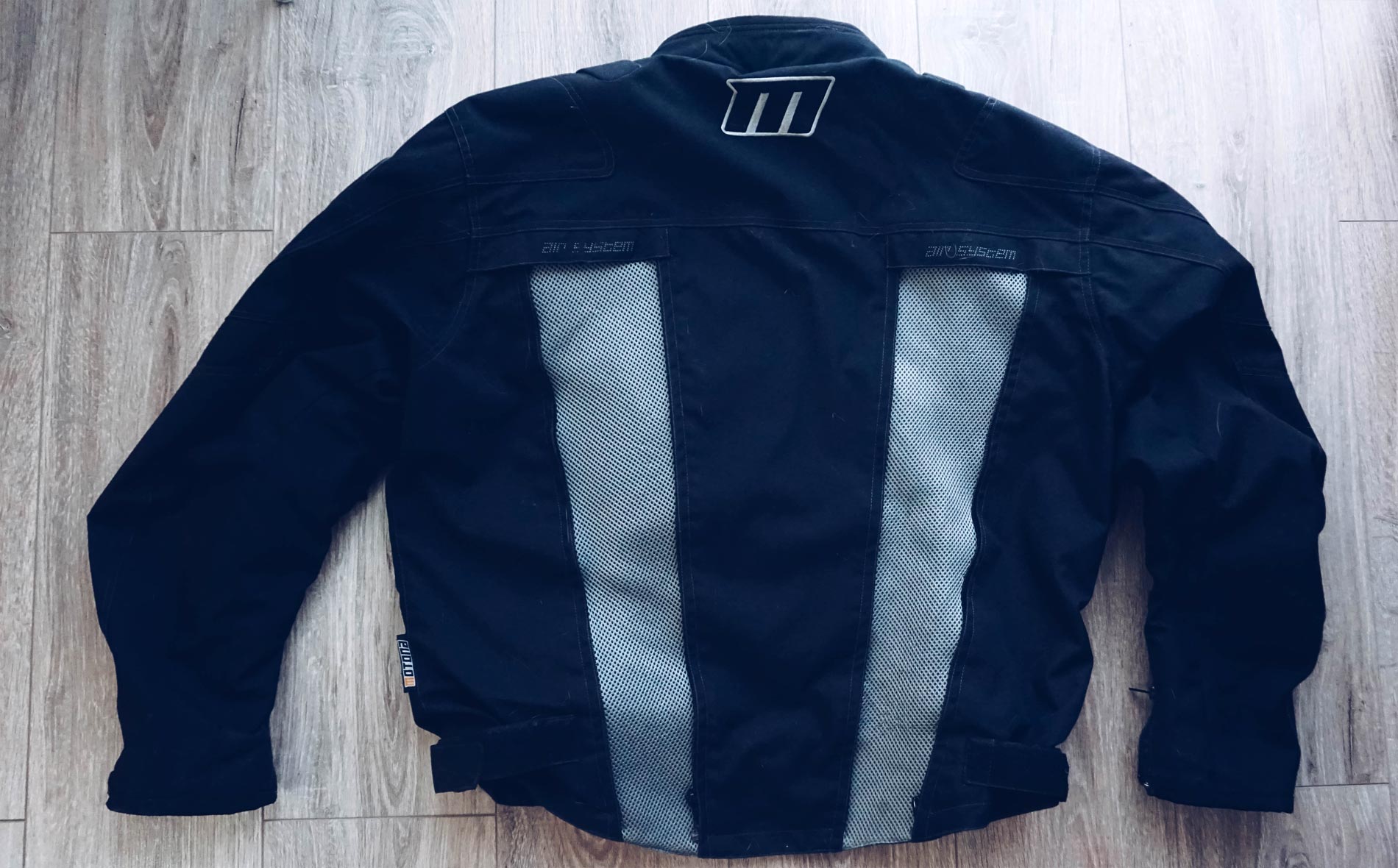 Is Motona an

all-weather outfit

? A few words on how the motorcycle suit managed in different conditions

I rode basically in all conditions, well, maybe with the exception of falling snow, because the lying one happened. During our last season's expeditions, I tested all possible linings. In Romania and in the Alps we rode at temperatures within 0 Celsius degrees and cold rain. Usually, I have a rain kit with me, but sometimes the weather changes so quickly that there is no time to open the trunks, and the wind, rain or cold must be stopped by a regular motorcycle outfit. I must admit that the outfit of the Polish manufacturer in 100% fulfilled its purpose. It used to be that the whole jacket and trousers were wet, with heavy rain it would be hard for them not to be, but they were not completely soaking. I have to say right away that I am quite resistant to low temperatures, so you have to look at my opinion from the point of view of your own experience.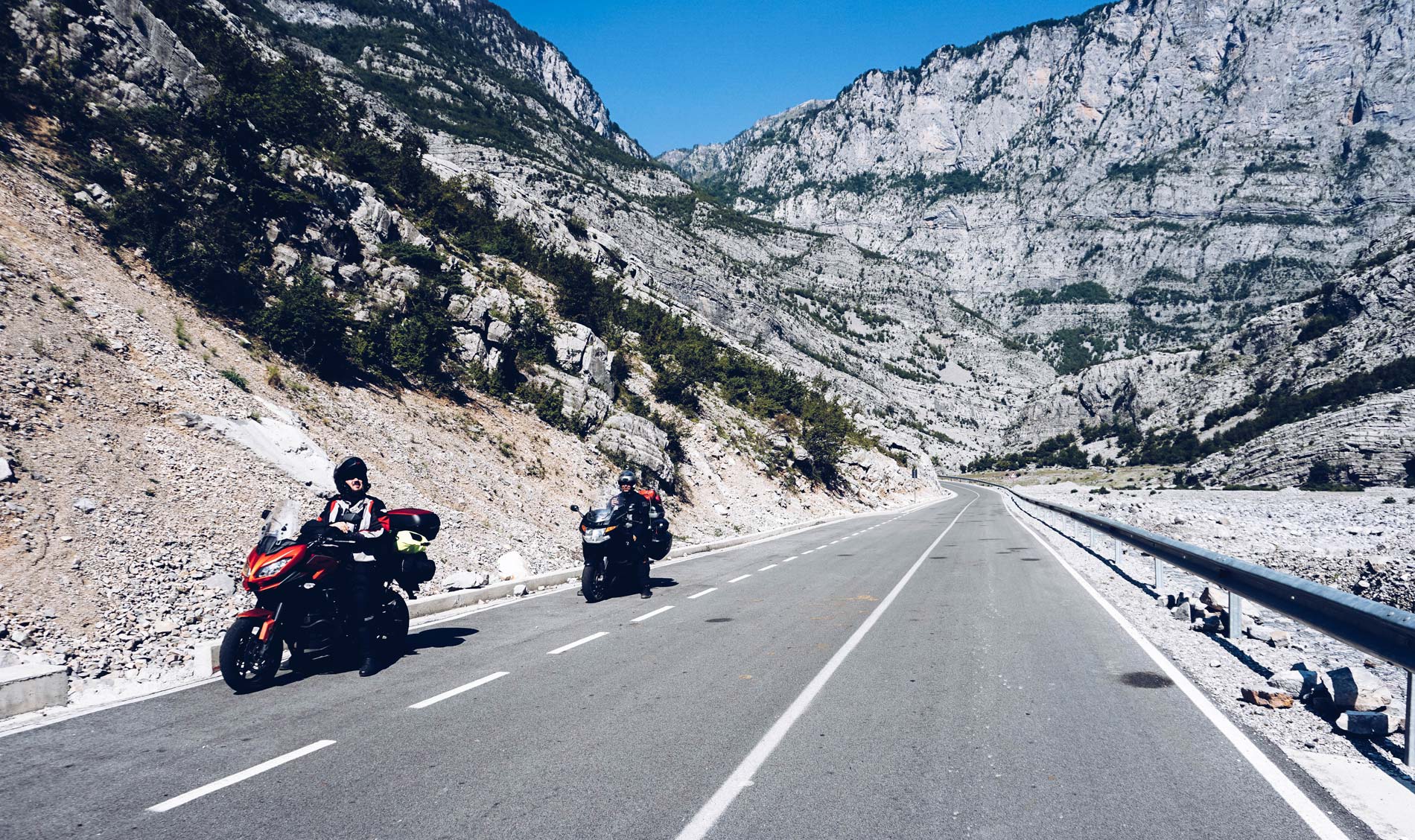 As far as I'm resistant to the cold, the heat has always given me a hard time. Two years earlier we were in southern Italy and the heat pouring from the sky was so unbearable that I often took off my jacket and rode in a T-shirt. Yes, it's not very responsible, but otherwise, I wouldn't have been able to drive. And here, Venta's jacket was a huge surprise for me. Croatia, Albania, Montenegro extreme heat, reaching 40 Celsius degrees, and I was still in the jacket and I didn't even feel the need to take it off. The ventilation system in the jacket, as for me, is the championship and its biggest plus. The very large, openable vent panels at the back and front of the Venta provide excellent ventilation and cooling. Driving in the full sun, I did not feel any discomfort, despite full motorcycle attire, and when I got off the motorbike I did not look like a wet rat. Of course standing in traffic, in the heat, you could feel the heat pouring from the sky, but under such conditions, even only in the t-shirt, you can feel overheating.
Is it worth to buy

an outfit from the Polish company Motona?

Venta jacket in combination with Lux trousers is a really good and reliable motorcycle outfit, which will work in most weather conditions. And for everyday use, and for longer trips – without any extremes of course. The value for money ratio definitely exceeded my expectations. The purchase of the set is a really good investment, which will not ruin the holiday budget. And to make sure, this is not a sponsored article, but my evaluation of the product, which is worth recommending in that price range. A great plus for the Polish company.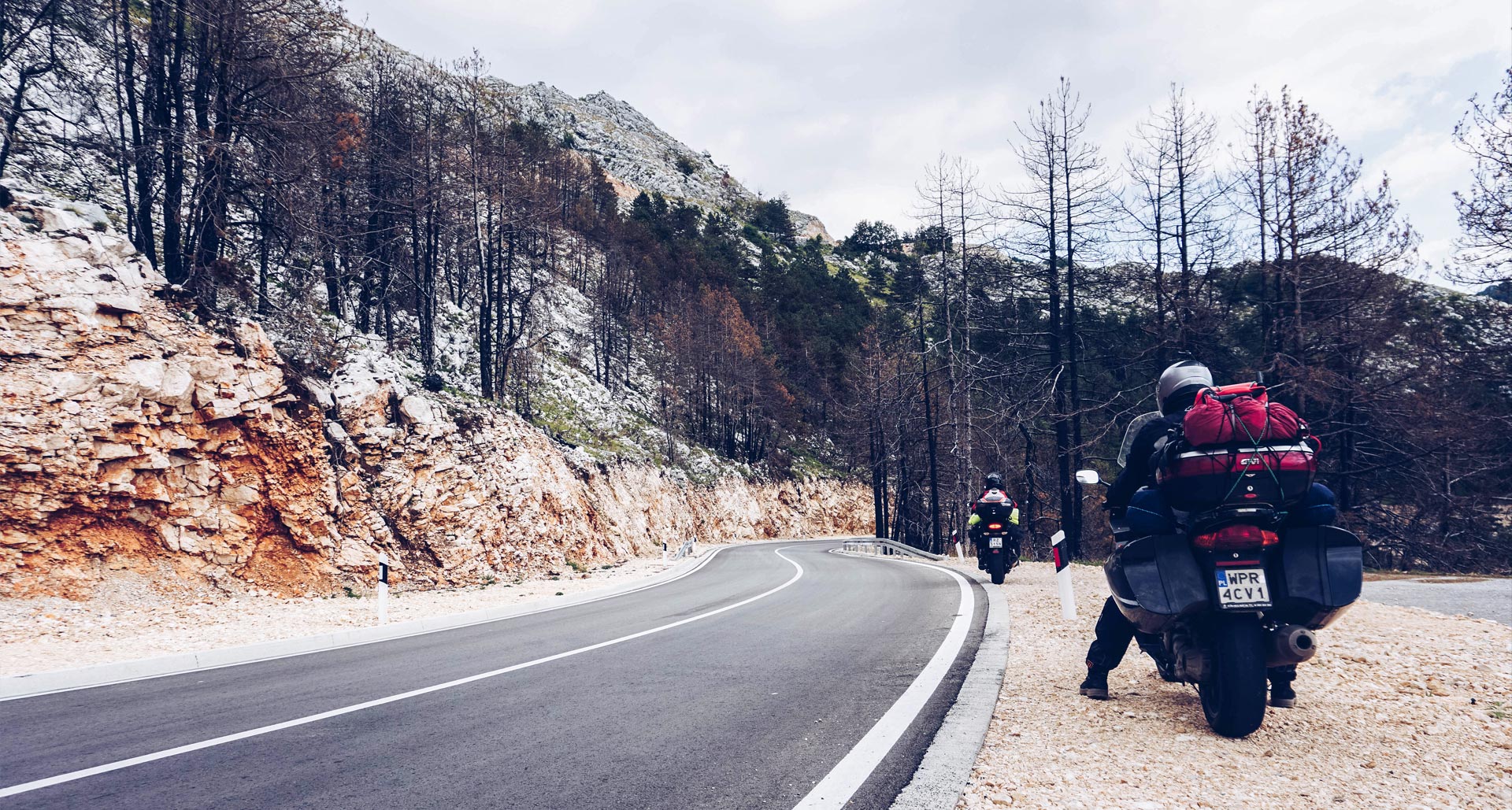 All the information about the price and the possibility to buy this outfit can be found on the manufacturer's website below.