It's time to write a report on my June journey – Transfogaraska – my first big expedition! It was nothing special, many readers and authors of this website have experienced many times bigger adventures, but it was my first such a big one and only my own. So if you want to read how a rookie grows in feathers I encourage you to read the first part of my story. The rest will come soon!
A year ago, without a category A driving license, in 7 days I rode over 2000 km in Poland on Honda Shadow 125. That expedition confirmed my conviction that I love riding a motorcycle and made my appetite for further plans: making a license, buying a bigger motorcycle and making an even bigger journey. The first two were realized, it's time for the third point. The goal was already more ambitious and it occurred to me after watching one of the sections of Top Gear, where Jeremy, James, and Richard went to Romania in search of the most beautiful road in the world called Transfogaraska. The views in the show made such an impression on me that I said to myself "I have to go there! So I started to implement this plan. I planned to get there and back so I could hook up with some interesting places on the way. Although I decided in advance not to impose any rigid rules on myself, that I have to visit something. Freedom, motorbike, Transfogaraska. That was the only things that were supposed to interest me.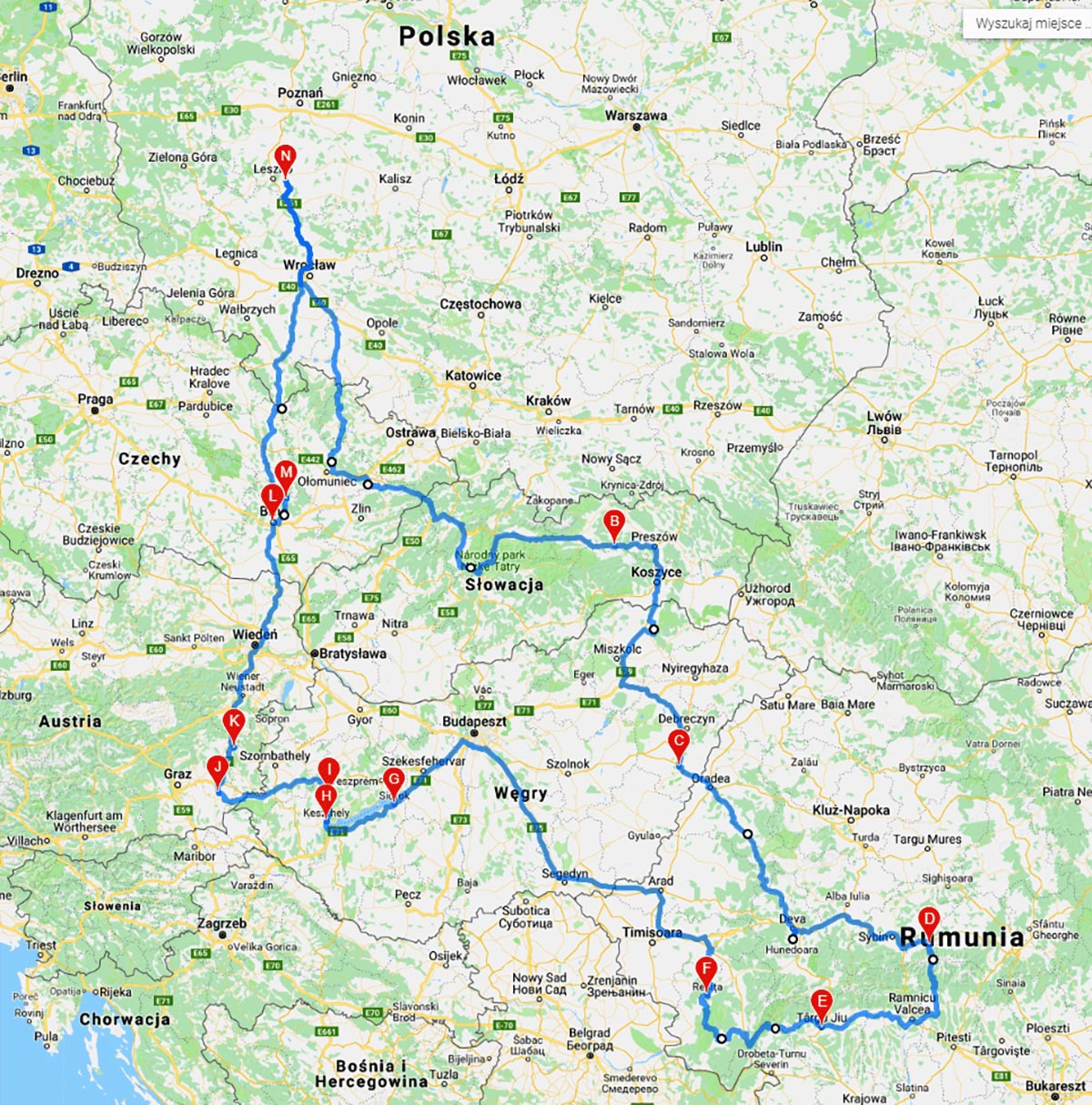 Inquisitive people may be interested in how my preparation looked like. So I updated the maps in navigation, exchanged money for currencies that will be useful on the way (remember that not everywhere you can pay by card), checked where vignettes will be needed and made a small glossary with basic words, so at least I will know how to say hello and goodbye in every country I visit. I packed a first aid kit, a set of bulbs and fuses, a litre canister with petrol, a reflective vest, a padlock with a cord (to fasten a jacket for example), a small set of tools, a chain lubricant and a jack (to lift the rear wheel and faster lubrication of the chain) in trunks. Personal belongings, means clothes, towels, etc., landed in a travel bag attached to a trunk. So prepared I started my trip. The murmur of the engine, Born to be Wild playing in my head and the prospect of 10 days of freedom made me feel like a bird released from the cage. Finally, I was breathing full life! But enough of this introduction, it's time to move on to the specifics, i.e. to what was happening on the road.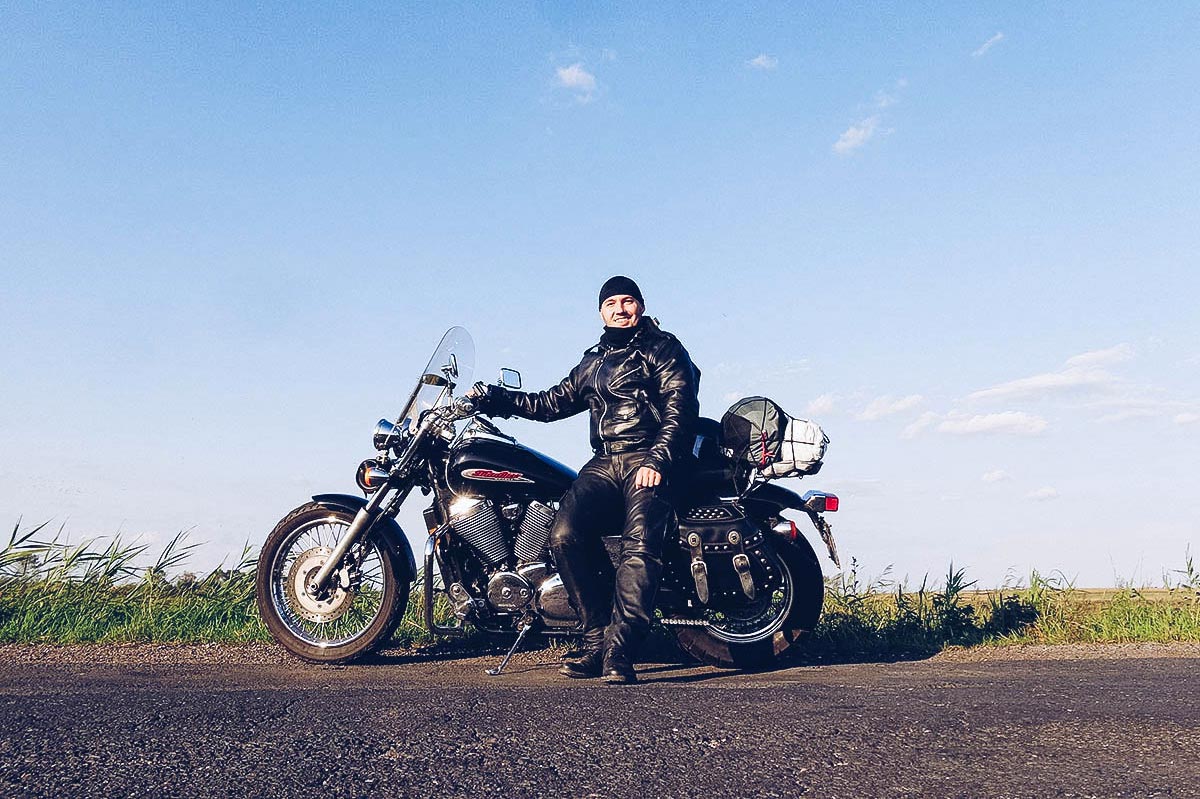 Day 1:

Pawłowice (Poland) – Drahotuse (Czech Republic): 373 km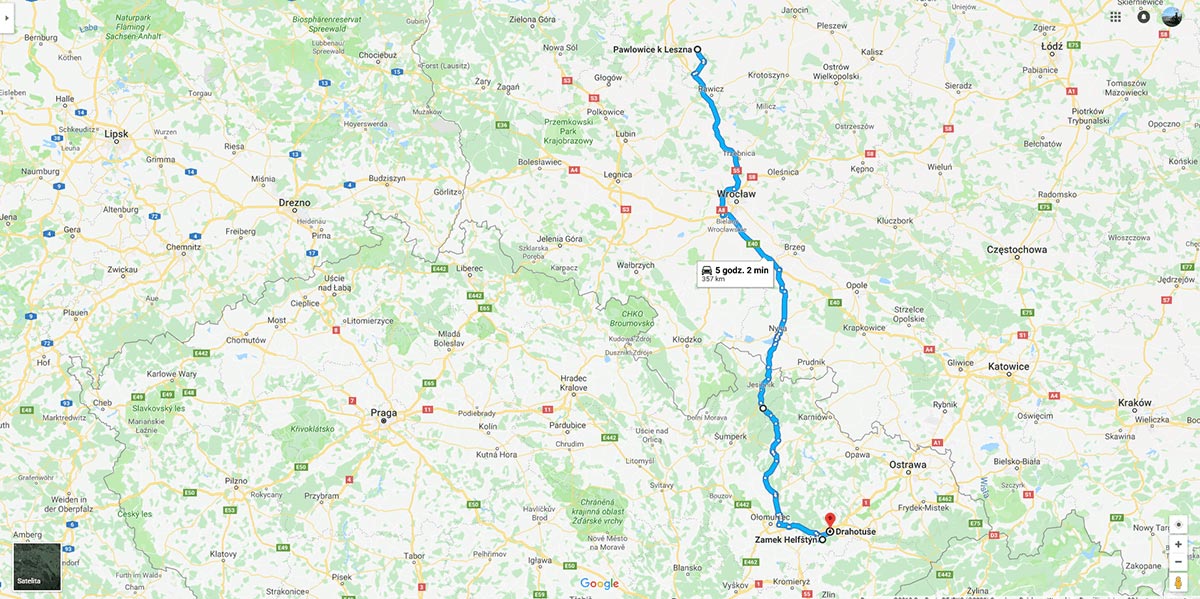 The first direction I took was the Czech Republic. The weather was good. Although it was cloudy and cool in Poland, but just beyond the border, the sun greeted me, so I moved further enjoying its rays. At the beginning, I rushed along highways and expressways. In the Czech Republic, the navigation has directed me to local roads. It was great to drive along roads leading through small towns, fields, mountains, and forests. Although our southern neighbors have now probably a season for road works, because a few times I encountered shuttle traffic, and sometimes the road was completely closed, although no works were carried out there. I was forced to look for a detour on the map. One Czech, seeing how I was searching my GPS, came out of the roadside house and said that I should ignore the warnings and continue my trip without fear. And of course, he was right. Later I came across a closed road twice more, each time rightly ignoring the entry ban.
Helfsztyn Castle (Helfštýn)
The first point on my list of places to visit was Helfštýn Castle. Unfortunately, I arrived there too late and could not visit it inside. So I decided to go around it from the outside and it was enough to make an impression on me, maybe not so much in terms of appearance, because I saw much nicer castles, but in terms of size, it is probably the largest fortress I have ever seen. The walls seem to drag on indefinitely, and their height reaches 13 meters. My impressions were not unfounded, because as I checked later, Helfsztyn is indeed one of the most extensive medieval castles in Europe. One day I will certainly try to see it one more time, this time from the inside. After sightseeing, I went looking for accommodation. I managed to find it quite quickly in the city of Drahotuse, located several kilometers from the castle. The whole summer house only for me for 500 crowns, i.e. 84 zlotys. I took it without thinking about it. You can find the link to the hotel here.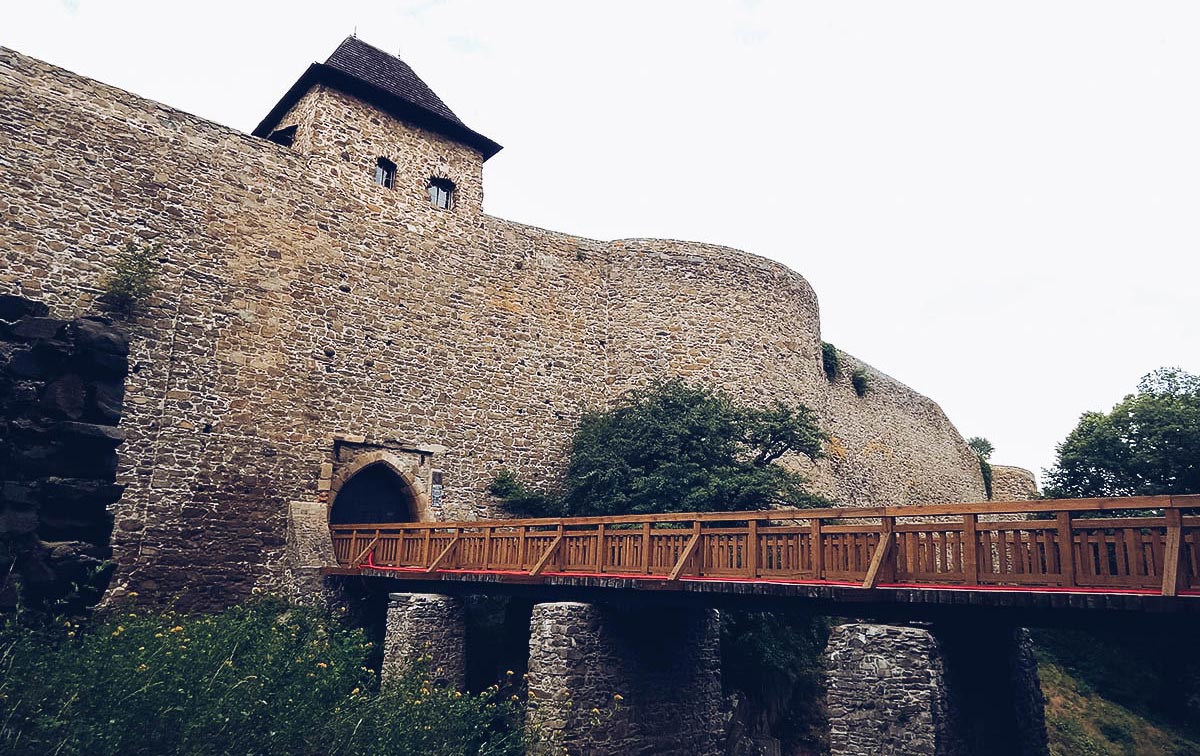 Day 2:

Drahotuse (Czech Republic) – Spiskie Podgrodzie (Slovakia): 362 km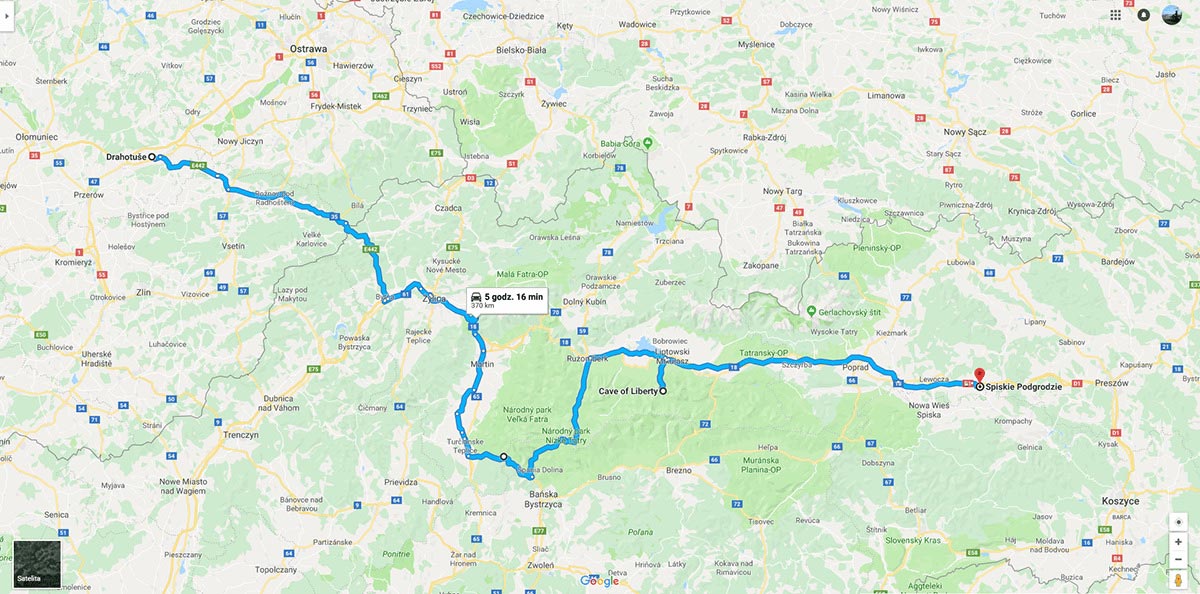 The next day was even more positive than the previous one. The sun, a bit of cloud, which is perfect weather for driving. The road was great, although already in Slovakia I was surprised by a lot of traffic. The car was chasing after the car. But the views were beautiful, the mountains and everything were green because there were practically only forests there all the time. And a lot of nice corners.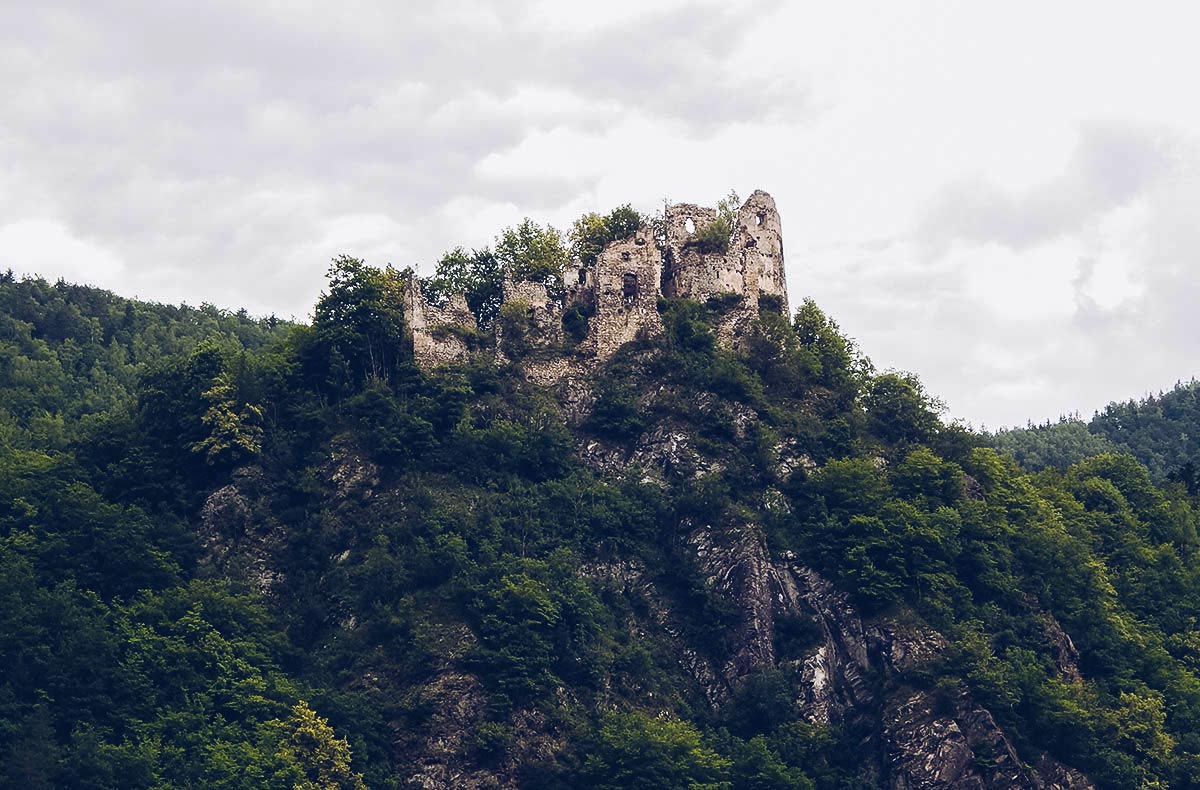 Demänovská Cave of Freedom (Demänovská jaskyňa Slobody)
I drove through the Low Tatras National Park, where I visited the Demänovská Cave of Freedom (Demänovská jaskyňa Slobody). The price for a shorter tour is 8 € + 2 € if you want to take pictures. A walk through the caves lasts more than an hour and the length of the trail is 1.2 km (or 2.2 km if you choose the "big route"!). The cave itself is amazing. Man does not want to believe that such wonders are hidden under our feet and everything has been created by nature. All these stalagmites and stalactites, many of which look like sculptures created by a great artist. Speleothems on the walls, a river that flows through caves creating inside it a small emerald lake and many other things that I can't name because I'm not a speleologist, and which together create an extraordinary, separate world.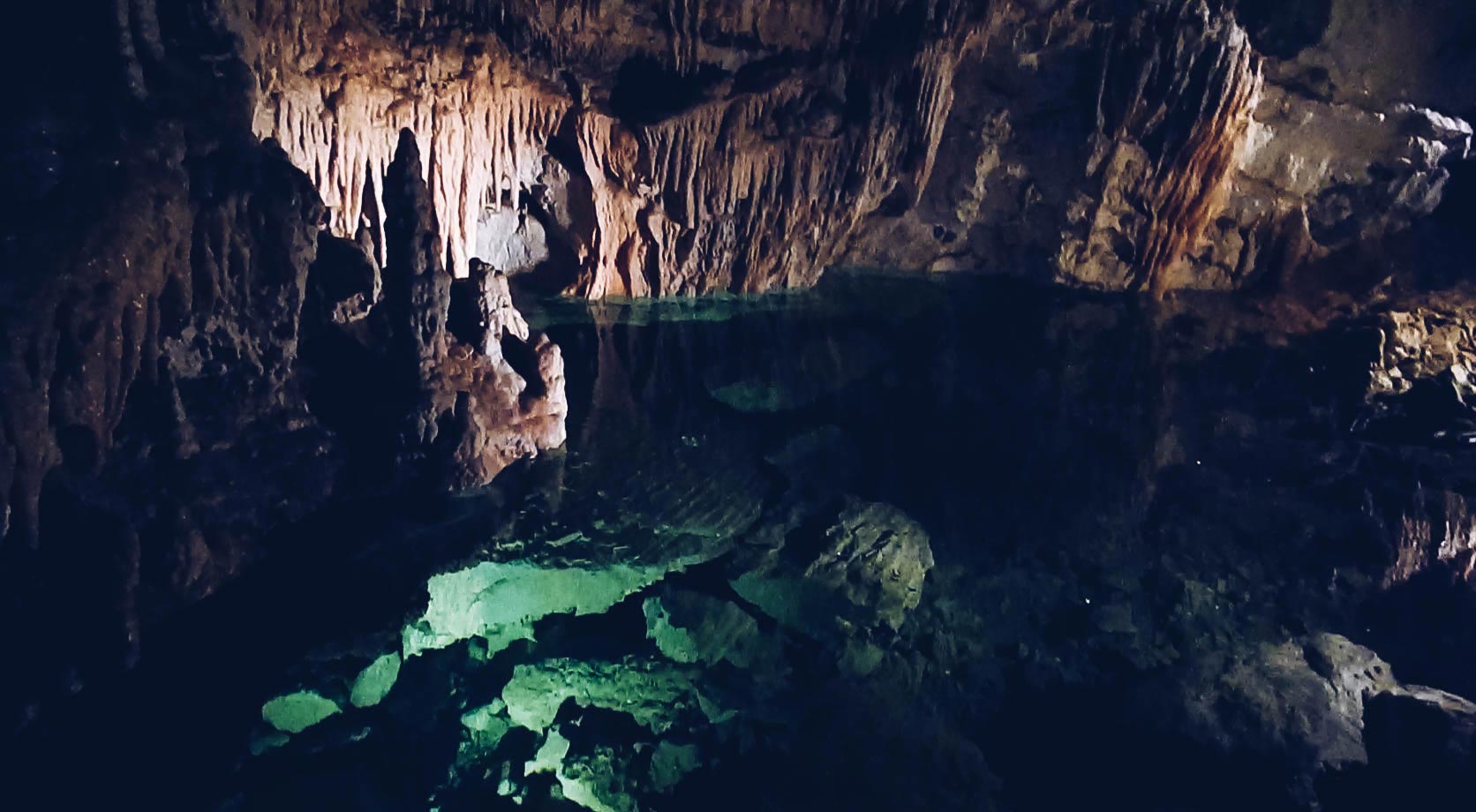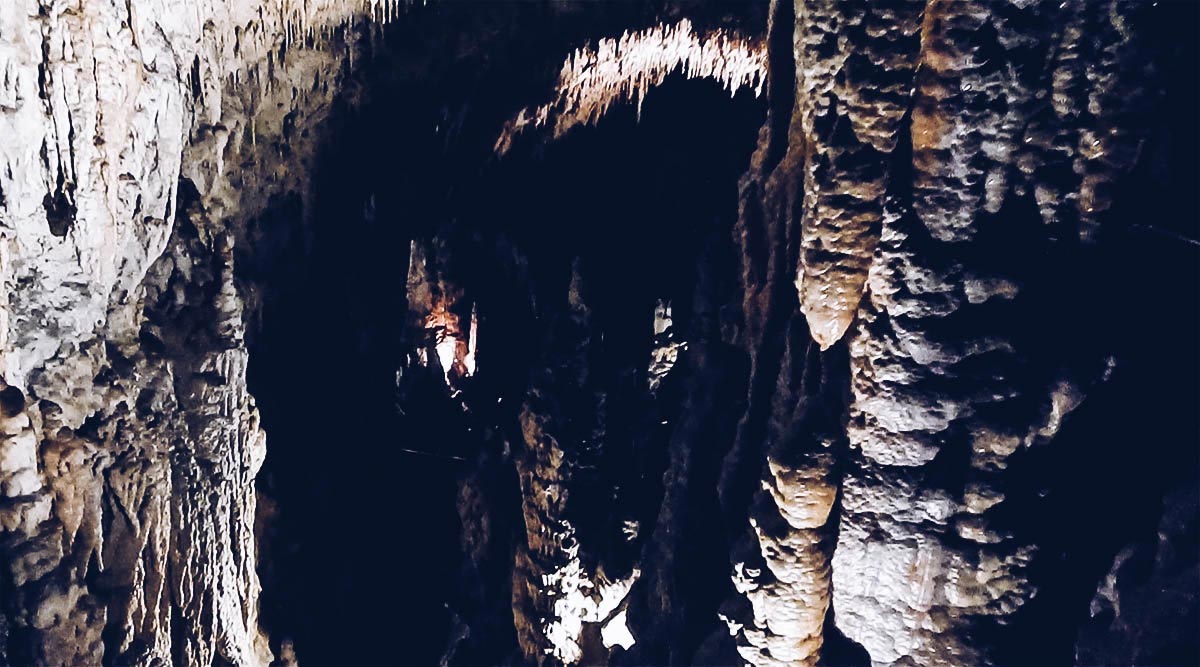 After sightseeing, I went to Spišské Podhradie. I stayed there in a great, atmospheric hotel located in the district called Spišská Kapitula, the residence of the Spiš bishops, also known as the Slovak Vatican. Link to the hotel you will find here. I was enchanted by the peace and quiet prevailing in this place. In addition, from the window in my room, I had a view of the first destination of the third day of my journey – the Spiš Castle.
Day 3:

Spišské Podhradie (Slovakia) – Berettyóúújfalu (Hungary): 286 km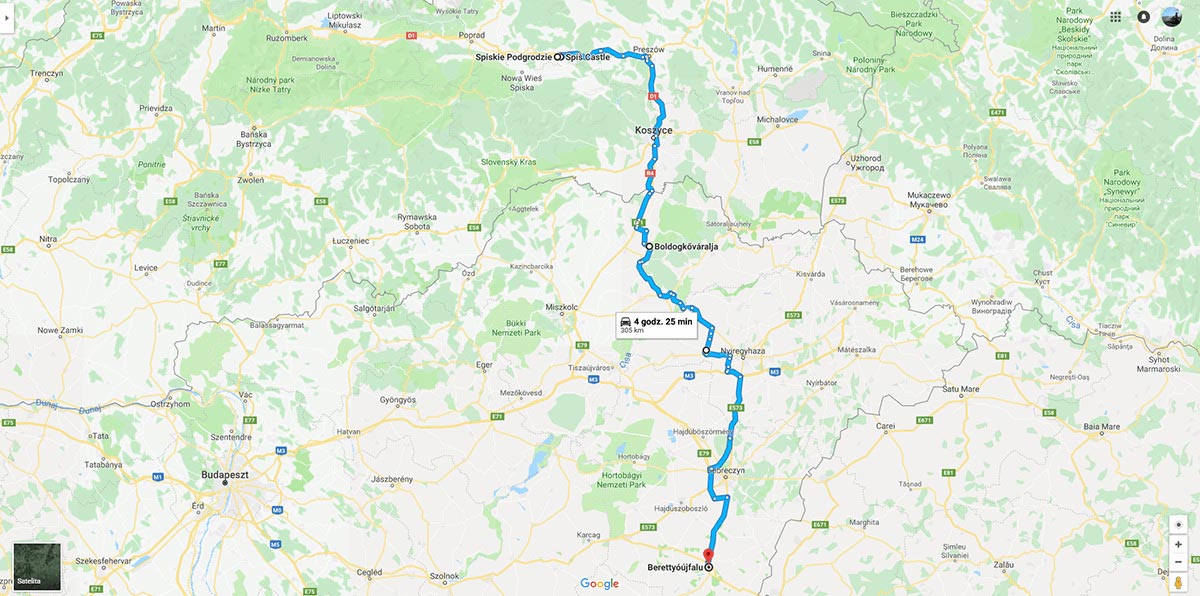 Spiš Castle (Spišský Hrad)
In the morning, right after breakfast, I went to Spišský Hrad (Spiš Castle). It is located on a naked hill surrounded by green fields and it was nice to admire it from a distance. The entrance fee was 8 €. There was no shortage of tourists arriving by bus even from Germany. The castle itself dates back to the turn of the 11th and 12th centuries and it occupies an area of 4 hectares. Although most of it is in ruins, the rest of the complex could be very pleasant and despite the tourists, you can feel the great atmosphere of the castle. From the top of the tower, we can look out admiring the wonderful Slovak landscapes.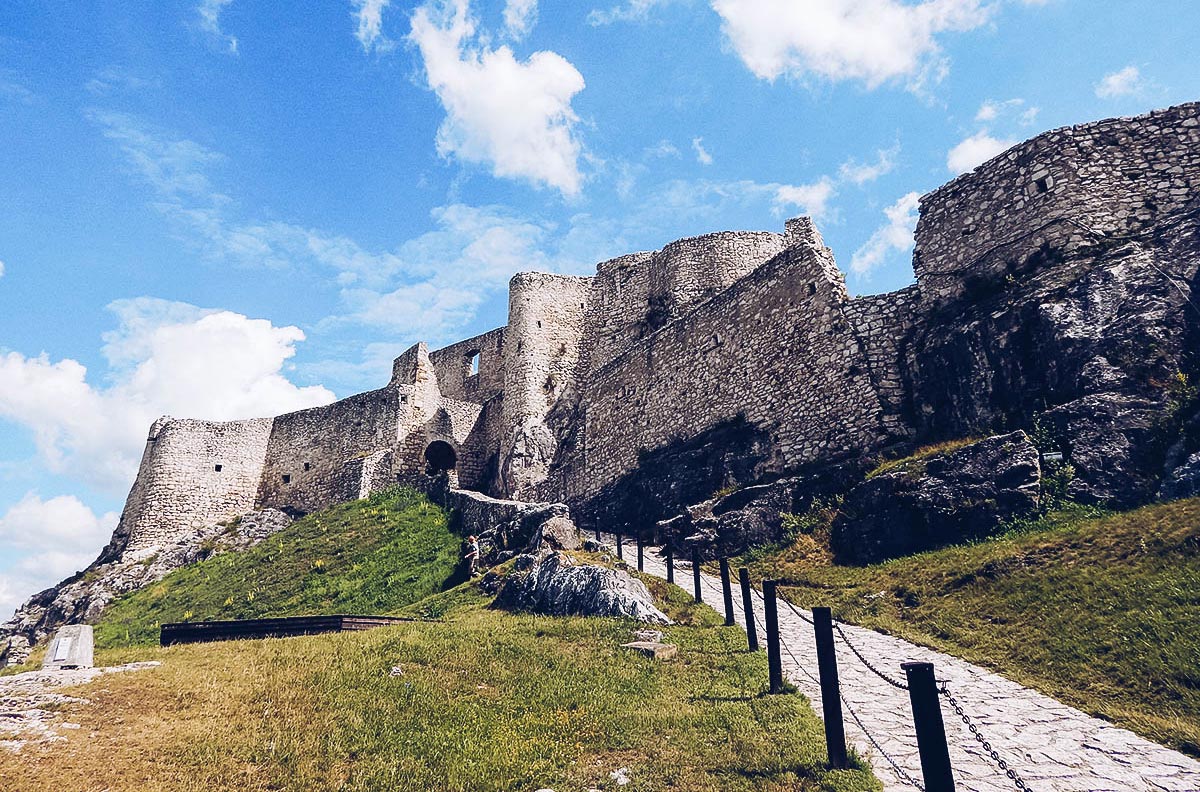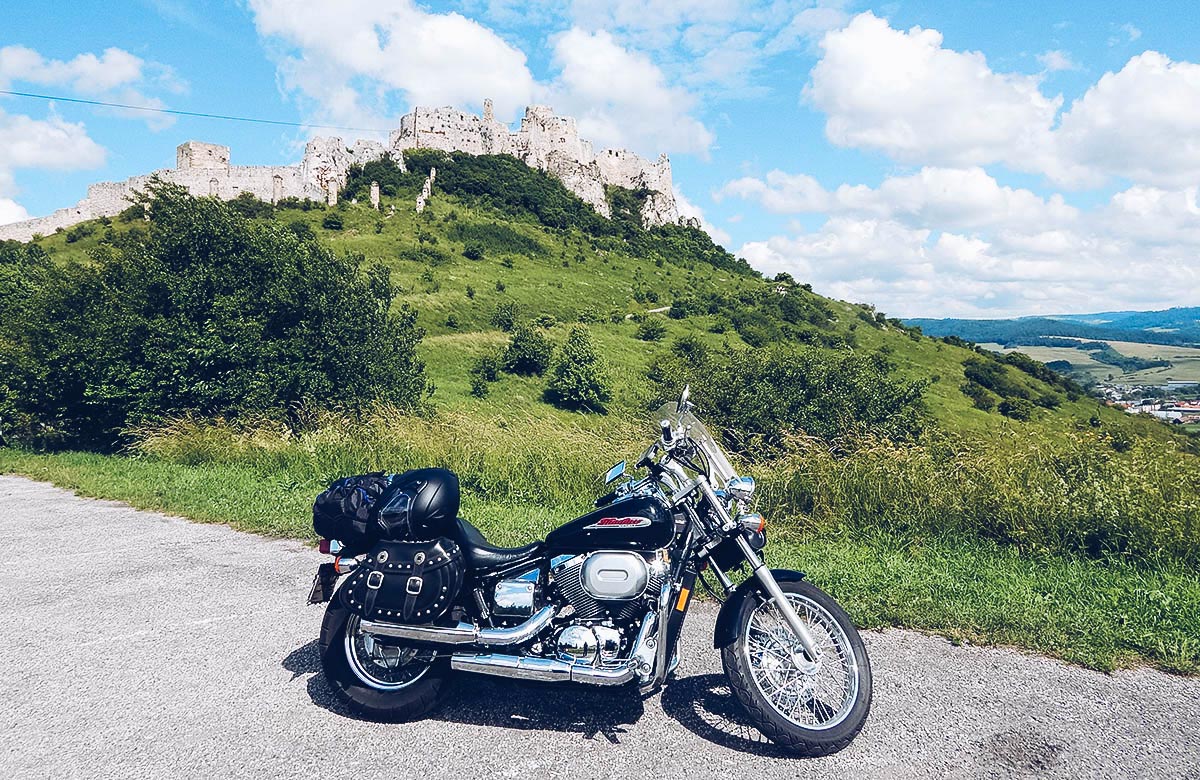 It was time to drive on. It was a fast but winding road, where a lot of motorbikers practiced their skills of knee friction on asphalt. Later the traffic calmed down a bit, but I was quite surprised by the way through Koszyce. It was the second-largest city in Slovakia, but it took me no more than 15 minutes to drive through it. There was very little traffic on Saturday around noon.
Castle under the lucky rock – Boldogko (Boldogkőváralja)
Next stop – Hungary. After crossing the border I was greeted by poor roads and dozens of cars with Polish plates. Seriously, for a moment I thought I had accidentally arrived in Poland. 30 km abroad I visited another castle – Boldogko (Boldogkőváralja), called the castle under the lucky rock. This is another medieval fortress built in the 13th century. Admission to the castle is 1100 forints (about 3 EUR). The castle looks great and the path leading to the observation tower on the rock makes a special impression. I also liked the staging of knights' battles and the extremely atmospheric castle restaurant.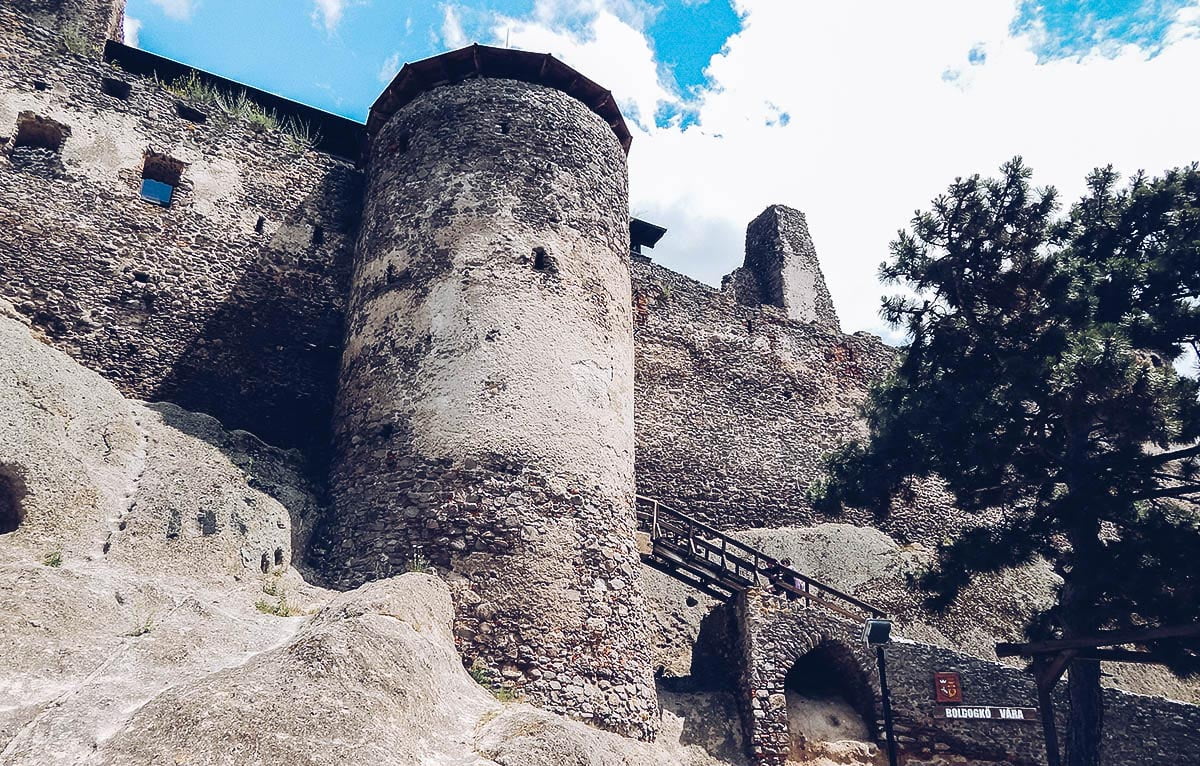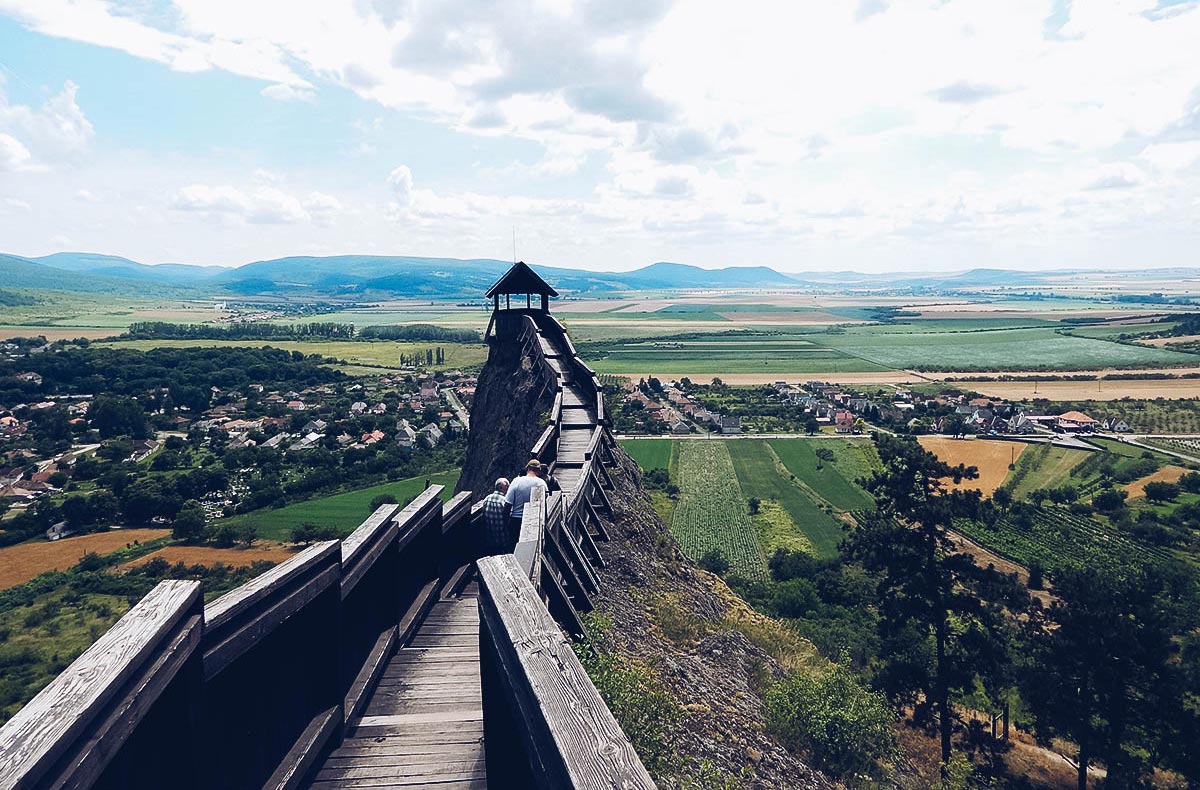 Through the picturesque Tokaj towards the border
After the sightseeing, I'm continuing the journey. The road led me through the picturesque regions of Tokaj, famous for their vineyards. I drove along a road stretched between fields and small hills. Time and again it passing small towns and villages. A lot of things reminded me of Poland from 15 years ago, that is bad roads, lack of supermarkets or petrol stations, etc. In general, after over 90 km from the border of Hungary, I found only a small petrol station, with a salesman who was sitting on a wooden box. But when the motorcycle tank dries, there is no way out and you have to fill it up. Going further to southeast Hungary became more civilized.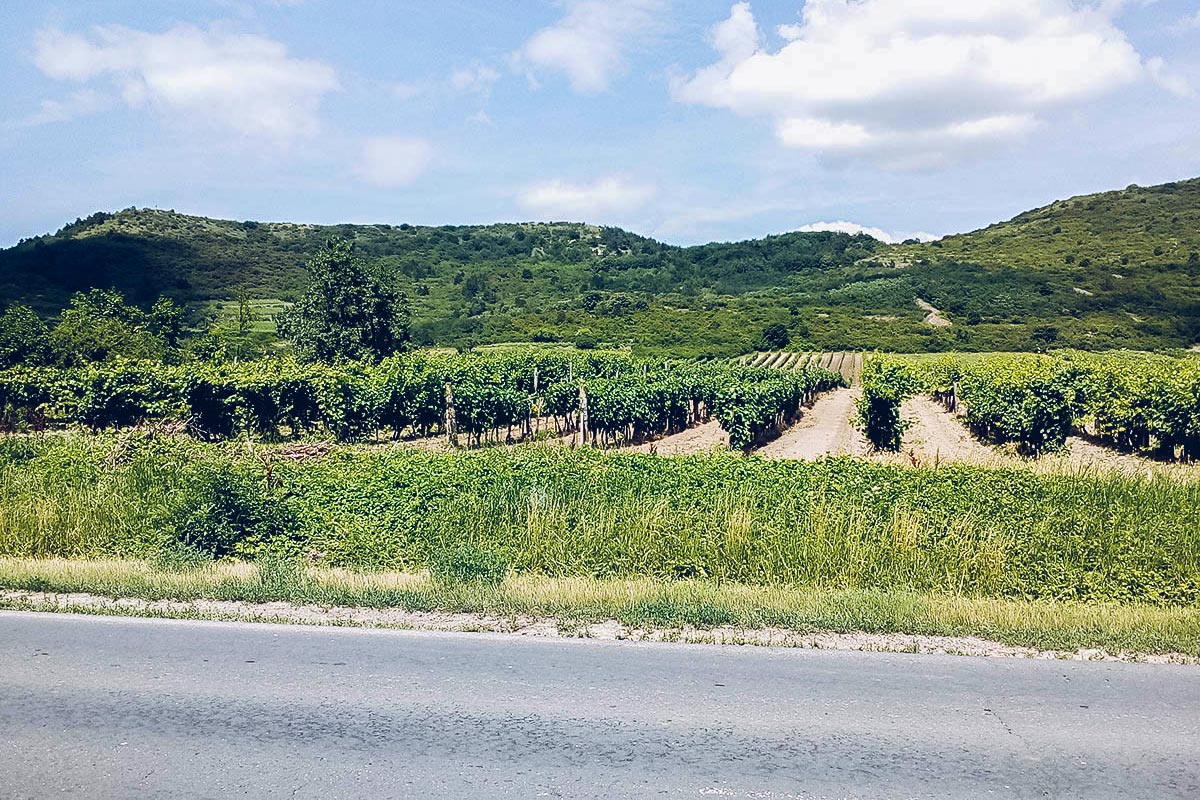 I was planning to reach Romania that day, but while I was 40 km before the border a storm came and I was forced to stop in the nearest supermarket. It rained for over an hour and I found that it was too late for driving to Romania. I found cheap accommodation in the area with a certain Hungarian who greeted me with a glass of vodka and a pint of beer. He also gave me a book about the town of Berettyóújfalu. We talked for a while, mainly using our hands. I showed him the plans for my route. He was also a motorcycle rider and possessed a Yamaha Drag Star motorbike. I thanked him for his hospitality by adding "Lengyel, magyar ket jo barat, egyutt harcolcol, s issza borat". Fortunately, he understood what I was trying to say, because that all that I can say in their language. They have the strangest speech I've ever heard and although I tried, in many cases I had to switch to English because they didn't understand my Hungarian and I didn't understand them. The next day Romania was waiting for me and the goal of my expedition – Transfogaraska – was closer and closer. But about that, you can read in the next post, which you can find you can find here.