We have heard about the Gostynin-Włocławek Landscape Park much earlier. Beautiful areas stretching along the banks of the Vistula River, through fields, forests and meadows, excellent quality roads and well-shaped corners are a harbinger of a successful trip. When we met our friends from kawasaki-team.pl and enjoyed the beautiful weather, we decided to take a ride on the famous roads. Was it worth it? Read it.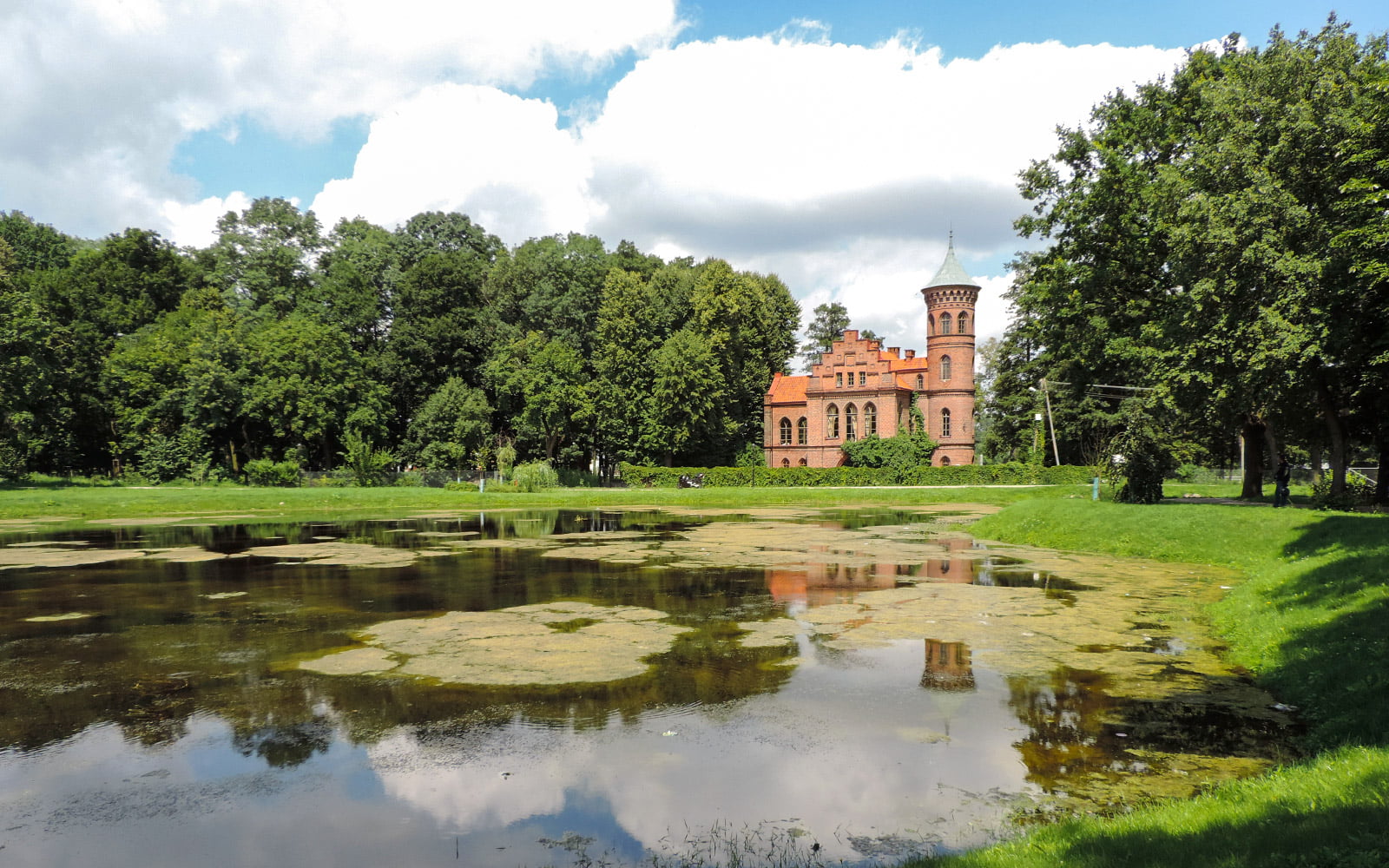 The Gostynin-Włocławek Landscape Park and its wonders – a

"pocket castle"
The surroundings of Lucien, which is located in the area of the Gostynin-Włocławek Landscape Park, are simply stunning. Driving towards the Vistula River, after less than 15 kilometers in Nowy Duninów, completely by the road we saw a beautiful palace and park complex with a tiny castle, which attracted our attention.
It looked like a miniature residence of an evil king who imprisoned a beautiful and good princess waiting for her prince in a high tower. As it turned out, no kings or princesses lived in this castle. It was a 19th-century building, called a "pocket castle" because of its small size. It performed various sacred and secular functions. It served as an Evangelical-Augsburg Chapel, later it housed the cinema "Gosia", managed by the PTTK, and after World War II the castle was used as a hotel. Later, it was bought by Stanisław Szymborski, who sold his flat in Warsaw and returned to his hometown of Nowy Duninów to live in the disintegrating castle.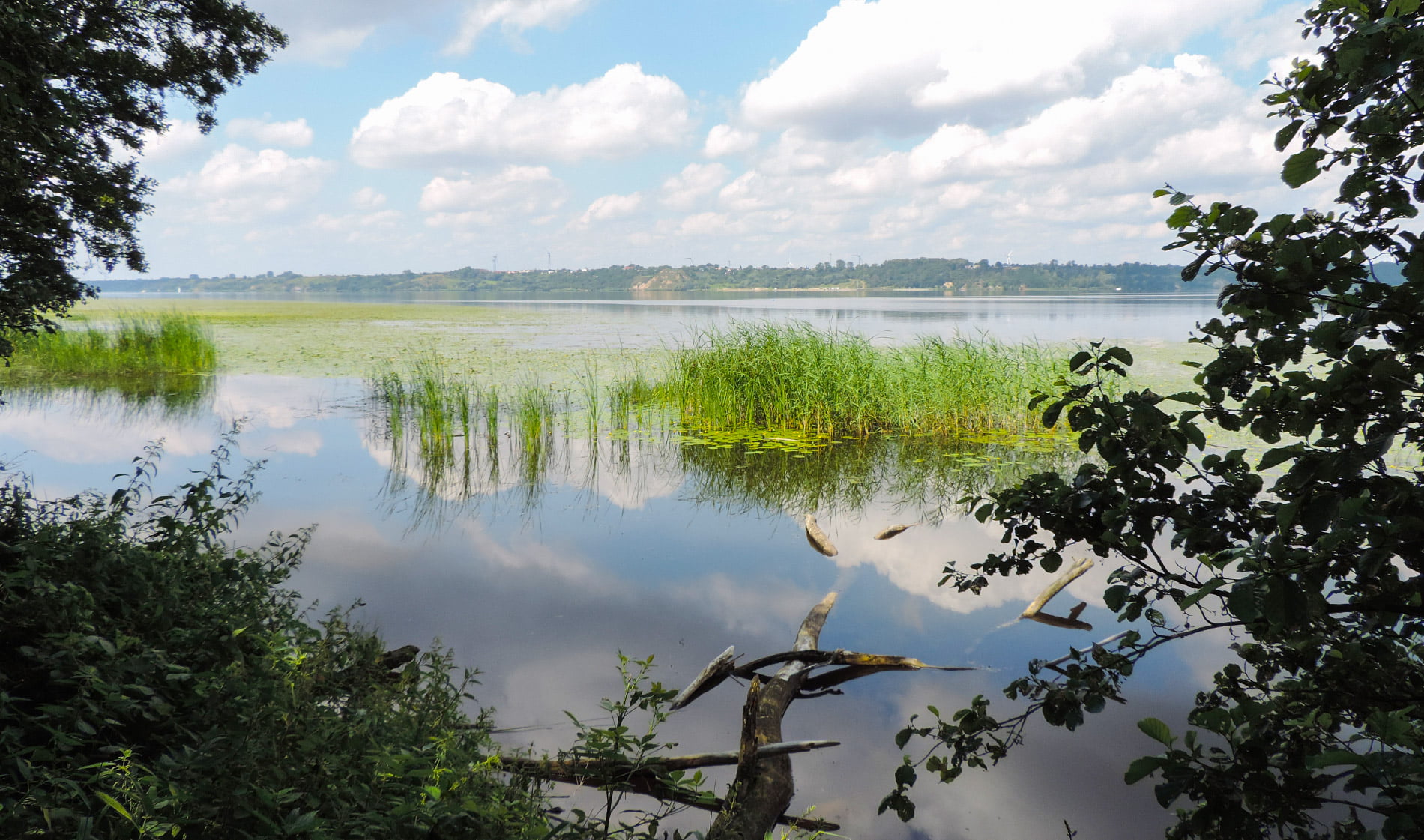 – My father, Stanisław Szymborski, bought it from the Nowy Duninów community in the 1990s, – says Katarzyna Bronisz from Warsaw. – My father was, to put it mildly, an eccentric. Because it takes a really big dose of madness, in this positive sense, to sell an apartment in the capital and move to a beautiful castle, but in a rather poor condition. There were no windows, someone tore the cables from the walls… My father, however, came from Nowy Duninów and although fate threw him to Warsaw, he wanted to go back to his hometown. It turned out that the community put the castle up for tender. And dad made a decision. I visited him sometimes.
After Stanisław Szymborski's death, the castle was put up for sale again by the family. Only a few years ago an advertisement could be found on the Internet. Is anyone willing to feel like a king?
Its total usable area on three levels is about 300 square meters. On the ground floor, there is a large hall with a marble floor (about 80 sq m), two connecting rooms, a small bathroom and a link to the tower. On the first floor, there are three rooms, a kitchen, a large bathroom and internal stairs to the second floor. On the second floor, there are two rooms, a small bathroom and a round the room in the tower.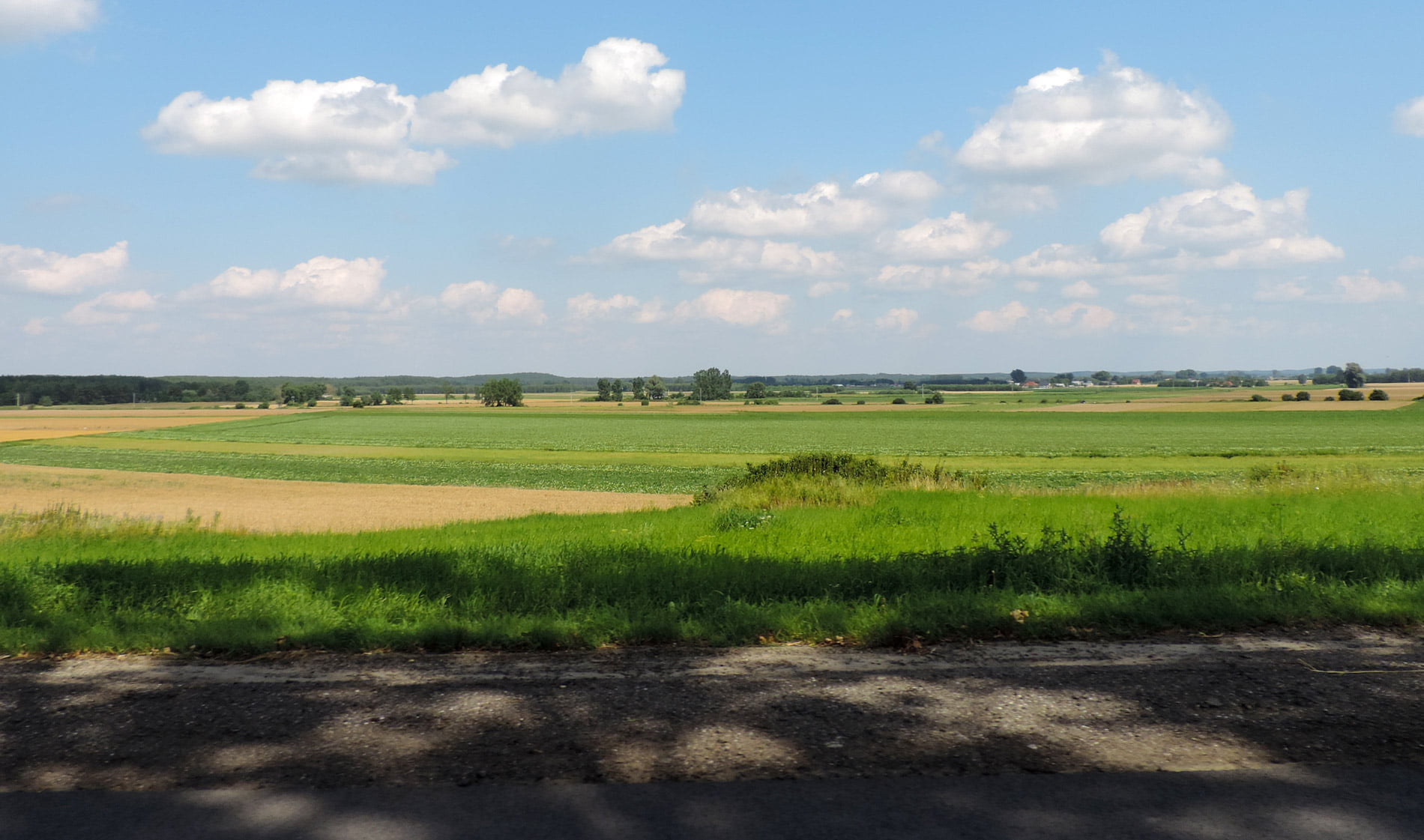 Gostynin-Włocławek Landscape Park –

by

motorcycle along the

Vistula River
We set off along the road along the Vistula River. We bypassed Wloclawek because we decided to use the maximum sunny weather only for riding among meadows, golden fields and forests located near the Gostynin-Wloclawek Landscape Park. The roads were great, narrow and freshly renovated. We stopped for a moment in the village of Białotarsk to see the monumental Church of the Transfiguration of the Lord. The 18th-century temple looks older than it was. It is interesting that the first mentions of this small village date back to 1249, when Prince Ziemowit I Mazowiecki spent the night there.
The next stop of our journey was Lubien Kujawski. A charming town situated at the Lubieński Lake, dating back to the Middle Ages. It is worth stopping for a while to enjoy delicious ice cream, to sit in a well-kept square, admiring the beautiful lake.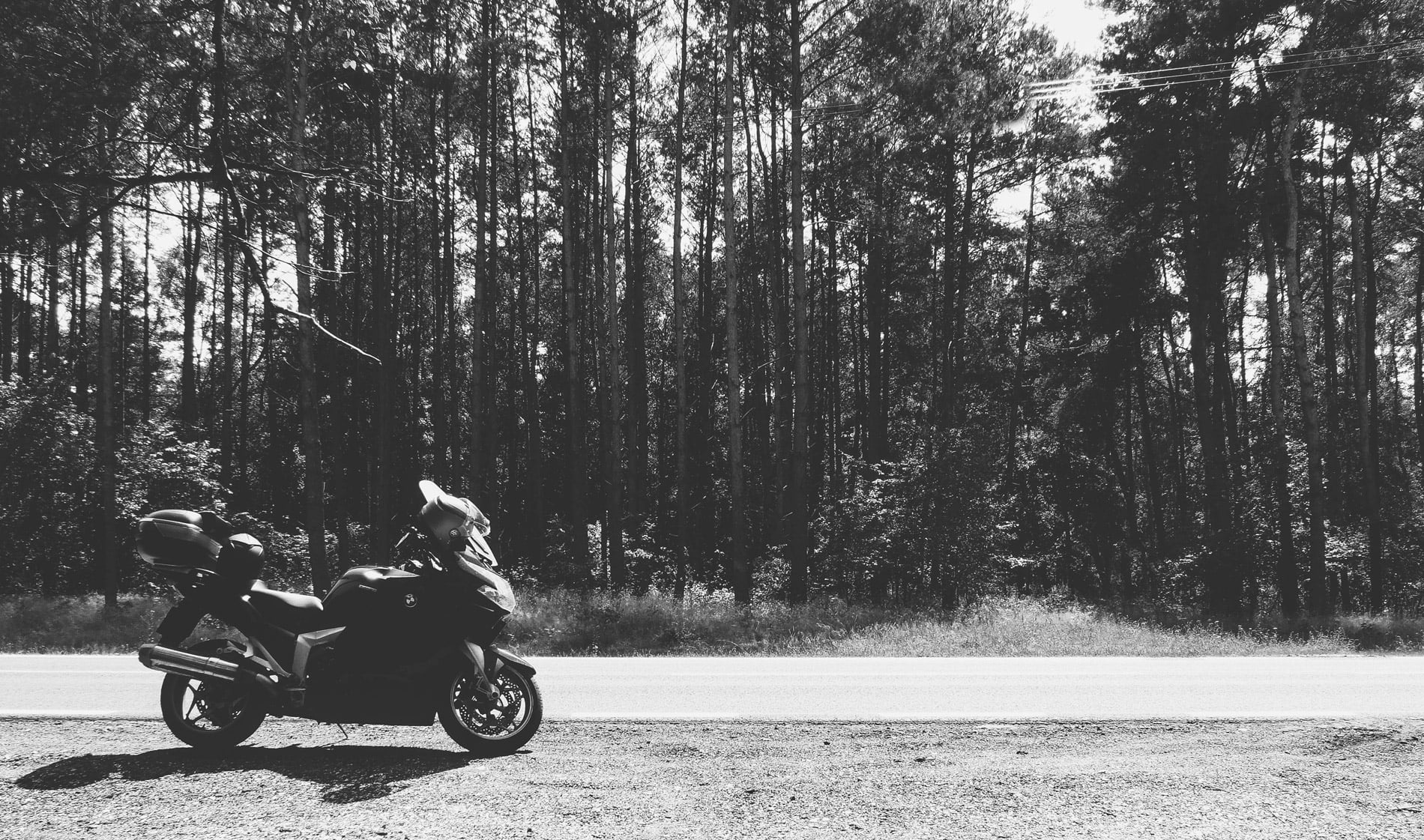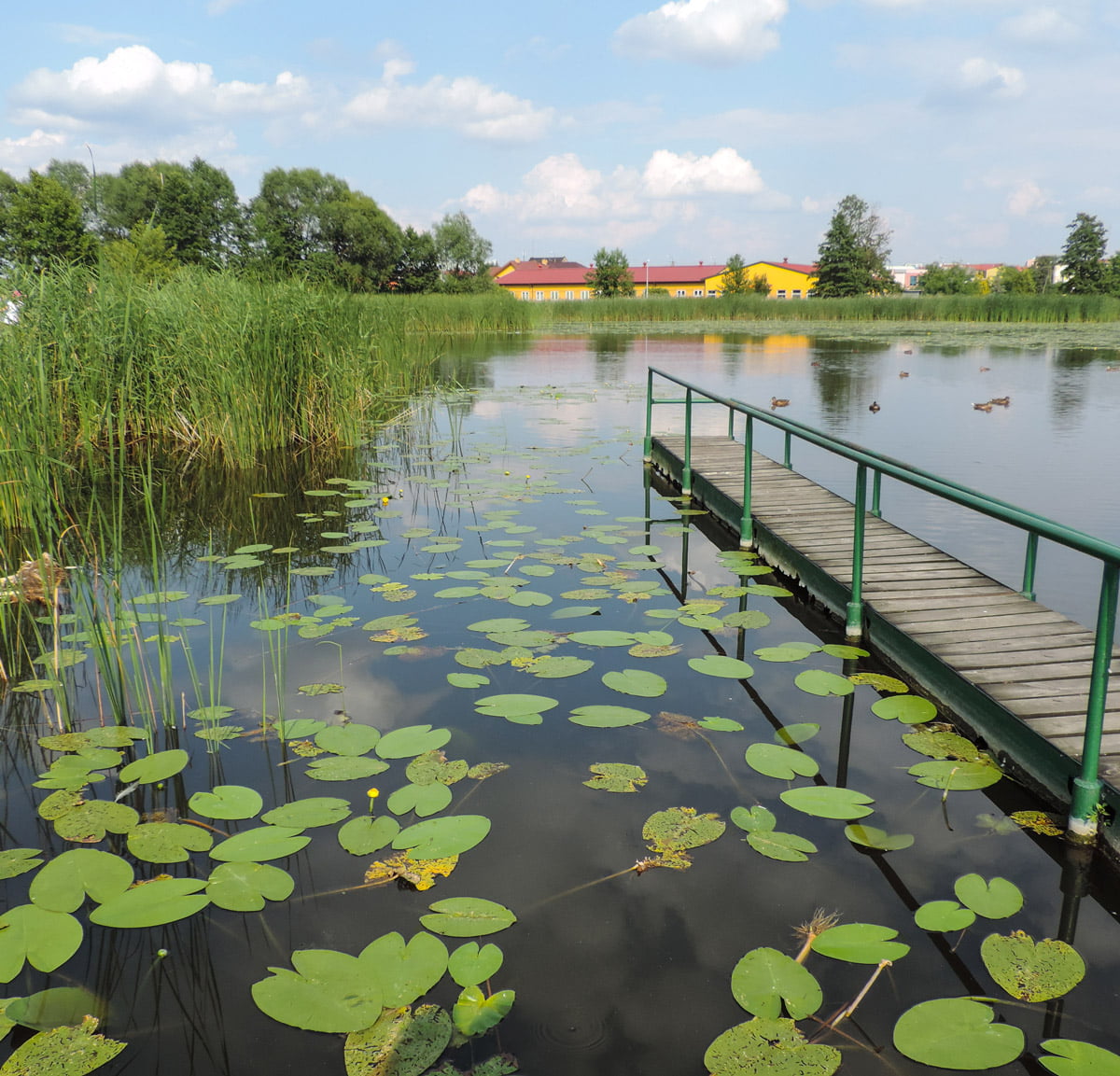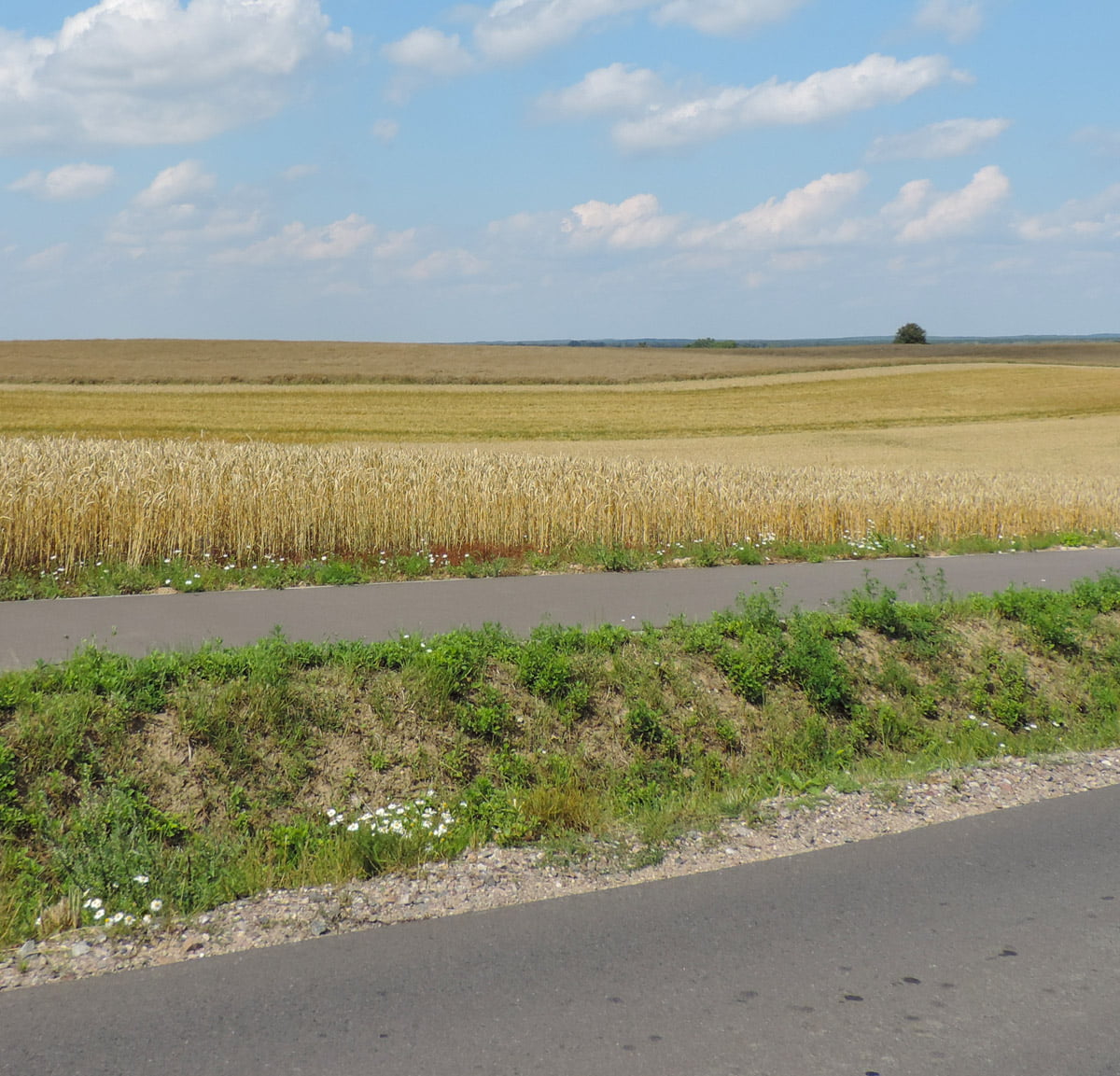 Russian Homage in

Gostynin
Driving further, through Budy Stare, we reached Gostynin, where in 1612 Tsar Wasyl IV and his companions died in mysterious circumstances. They were most probably murdered by a Russian agent operating in Poland. As long as Vasyl IV lived, the boyars could not choose a new tsar. One of the initiators of the killing of Wasyl IV was the founder of the new tsarist dynasty Mikhail I Romanov, who had been ruling the Kremlin since 1613. Vasyl IV stayed with his brother and sister-in-law in Gostynin after paying homage in 1611 for the Polish king Sigismund III Vasa. The authorities of Gostynin commemorate these events with a reconstruction of the Russian homage at the annual St James Fair, which, unaware of the event, we came across.
After a delicious piece of bread with sausage and onion and shish kebabs, priced as if they were made of at least precious metal, we set off on our way back to our accommodation in Lucien. We recommend to every motorcycle rider Gostynin-Włocławek Landscape Park, because it abounds in beautiful routes, excellent quality roads, which will surely appeal to every lover of two wheels.