The island of Pag was really added to our expedition at the very end. We saw the photos on the Internet and there was no other option – the driver had to change the route so that his passenger stopped whining and went to the moon. It was supposed to be the cherry on the cake of our trip to Croatia in May – the island of Pag – the moon island. Because being on the moon is something, but being there on a motorcycle is WOW.
The Island of Pag

– by motorcycle to the moon and back
We knew it was gonna be nice. Even if we assumed that most of the photos were being "photoshopped", it must have been nice there. However, we tried not to be too focused on the island of Pag, because we already knew the feeling of disappointment when we were waiting for something, that we will see something amazing and here suddenly – zonk – it doesn't look like we thought. What about our flight to the moon? Did the island of Pag disappoint or delight us? Read it and see for yourself.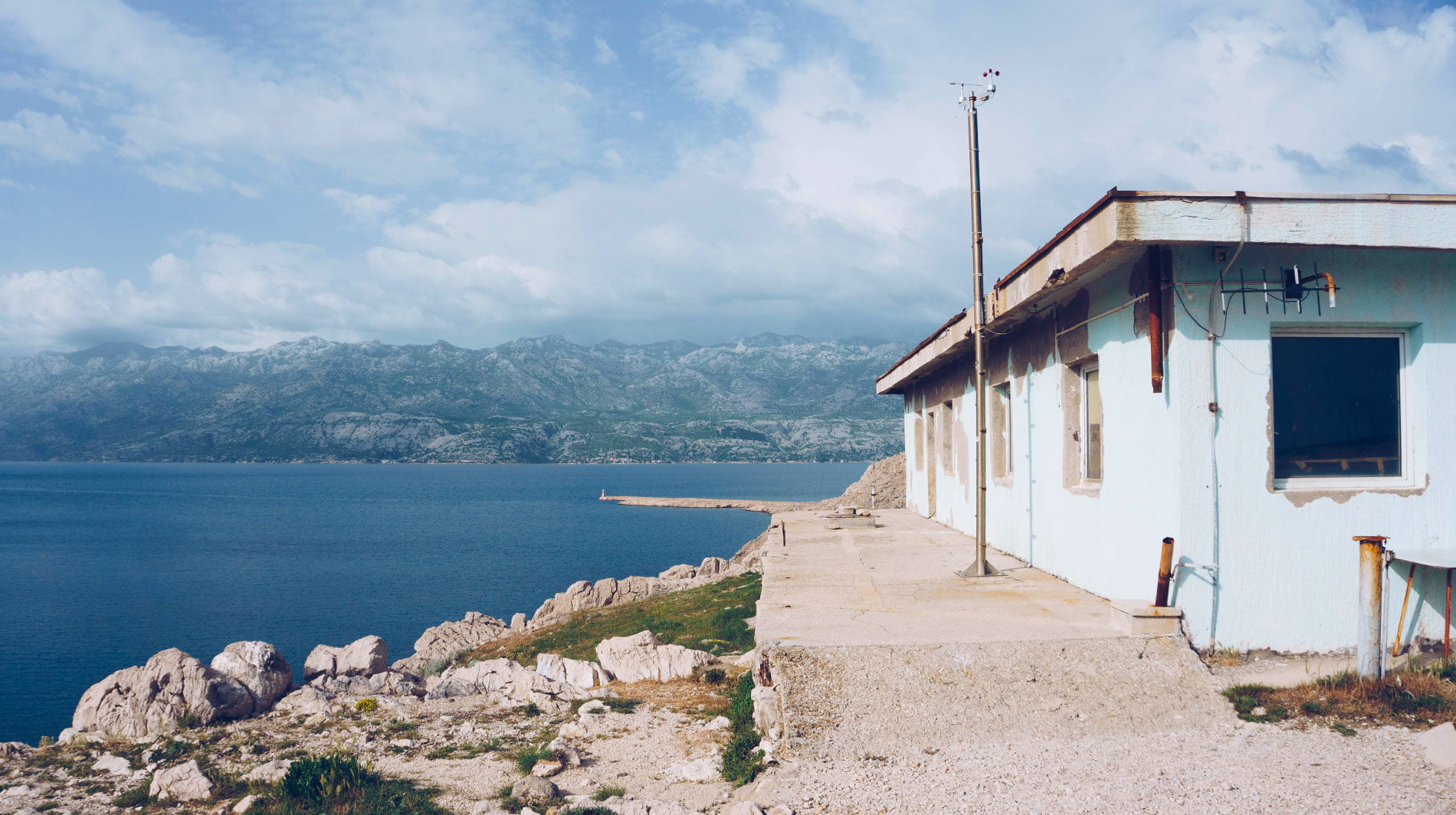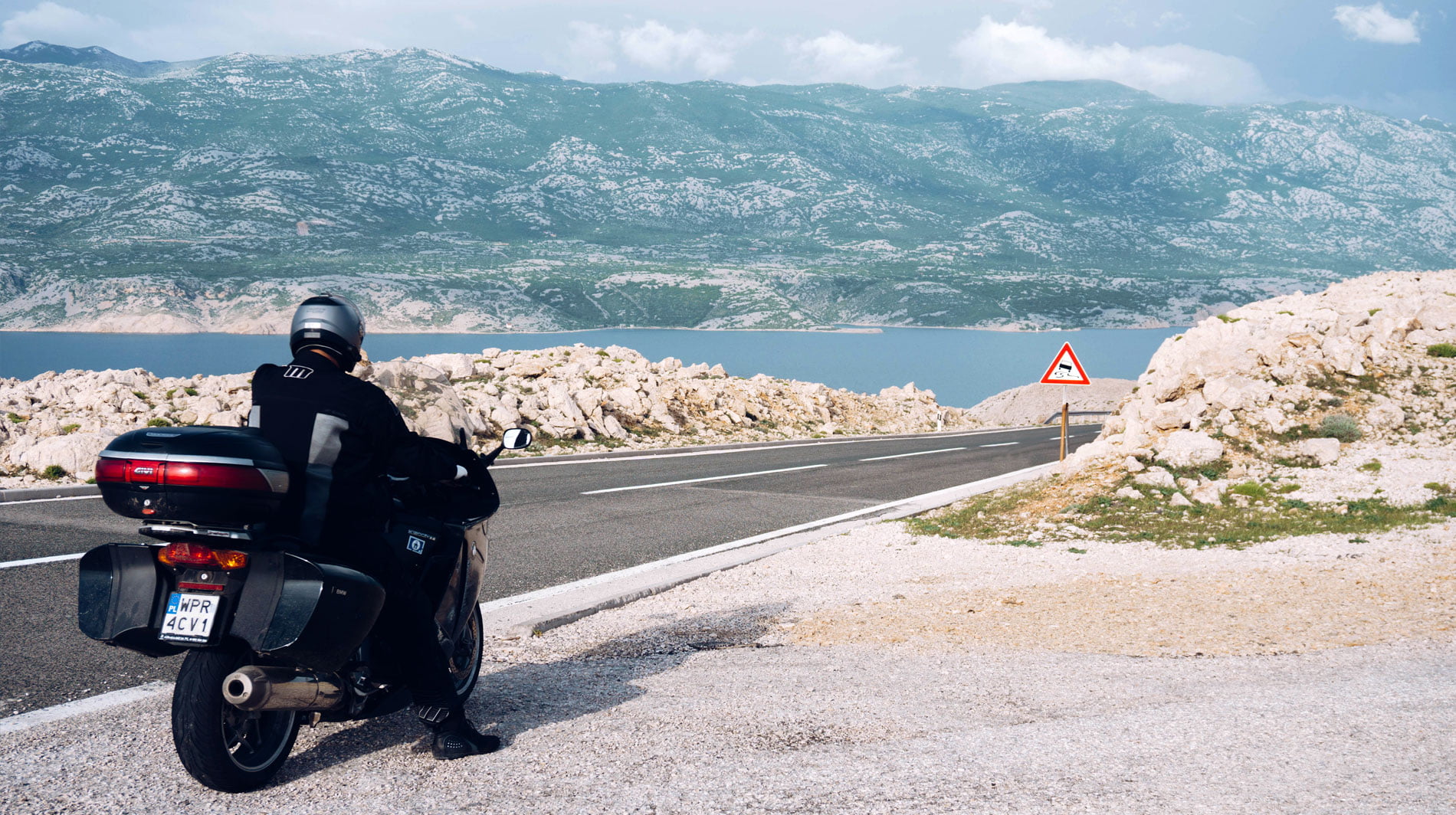 The Island of Pag

– stone desert stretching for kilometres
The fewer kilometers to the destination our navigation showed the more our disappointment grew. It was supposed to be moon-like, and the landscape still looked the same as everywhere else in Croatia. Which of course doesn't mean it wasn't nice, it just wasn't WOW. But when we stopped in front of the bridge leading to the island – Paški Bridge, we knew that we would not be able to express in a word the beauty of the landscapes, which at the very beginning were painted before our eyes. For us, the island of Pag was like a motorcycle sky, and with every kilometer we traveled, our admiration grew and grew. Not recommended by everyone Biokovo and Sveti Jure, not Makarska – this was the number one of our May trip. Rocky, harsh spaces stretching for miles, sometimes separated by stone walls and only here and there growing grasses, bushes and aromatic herbs, the smell of which surrounded the whole island. The whole of this almost unreal landscape was complemented only by a raging, dark and gloomy storm somewhere in the distance.