The San Boldo Pass is a small pass in the north of Italy in the Veneto region. It connects Trichiana and Tovena and is only 17 kilometers long. If you expect a long period of fun then you'll be disappointed. Unfortunately, all you can do is drive both ways, as the journey takes 5-10 minutes. The San Boldo Pass is not a high mountain pass, so don't expect views of Stelvio either, but it has its own unique charm. San Boldo Pass on a motorcycle? You have to experience it at least once.
From Padua to San Boldo Pass
At the start, the road leading from Padua to Castelfranco Veneto was not impressive, just a single carriageway like thousands of others, also in Poland. Later, however, the navigation started to direct us towards less-frequented local roads, running along vineyards covering the surrounding fields. The neighborhood was getting more and more uplifted, the hills are not huge, reaching a maximum of 500 m, but sometimes with a really steep slope. It looked really beautiful.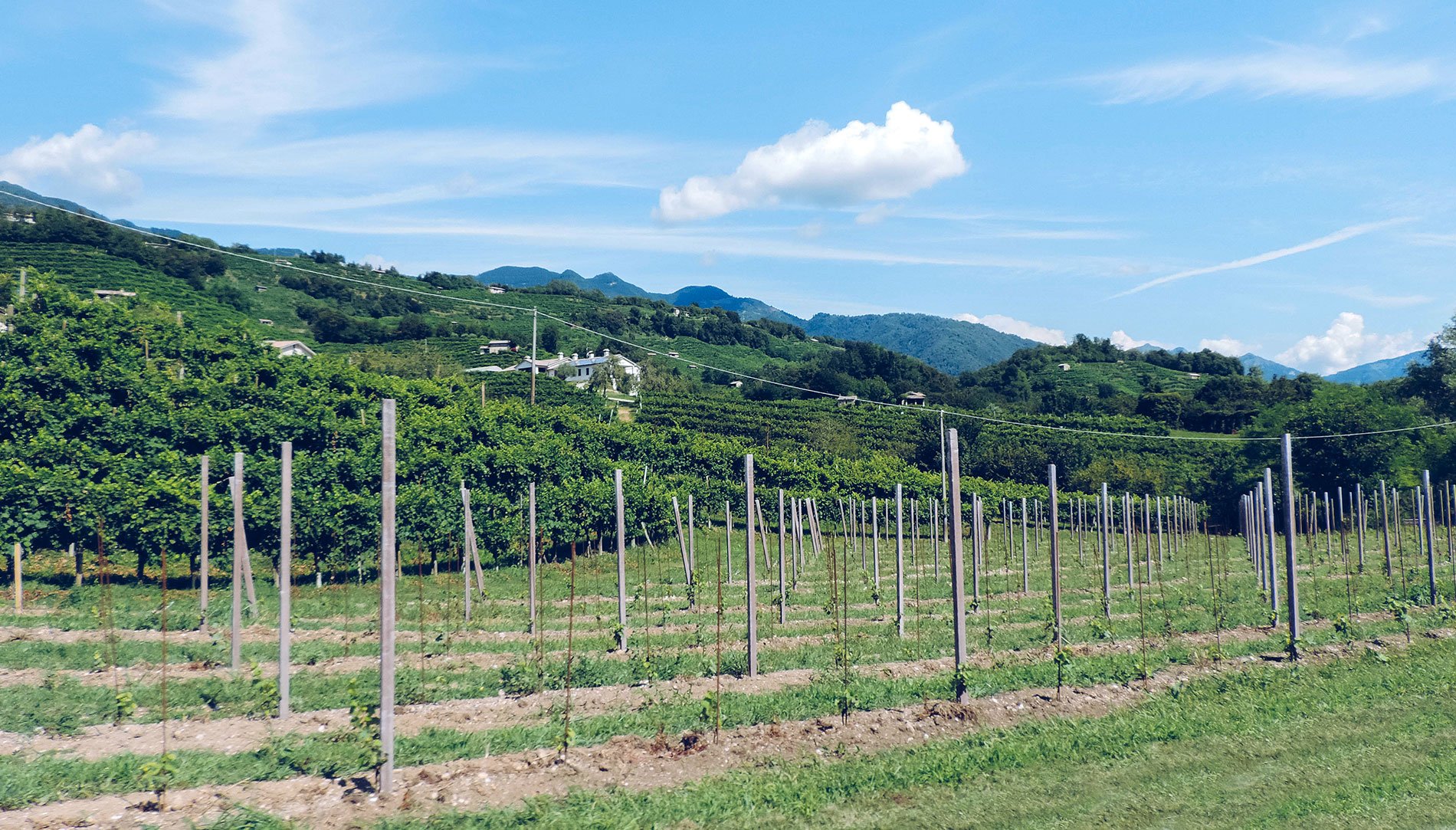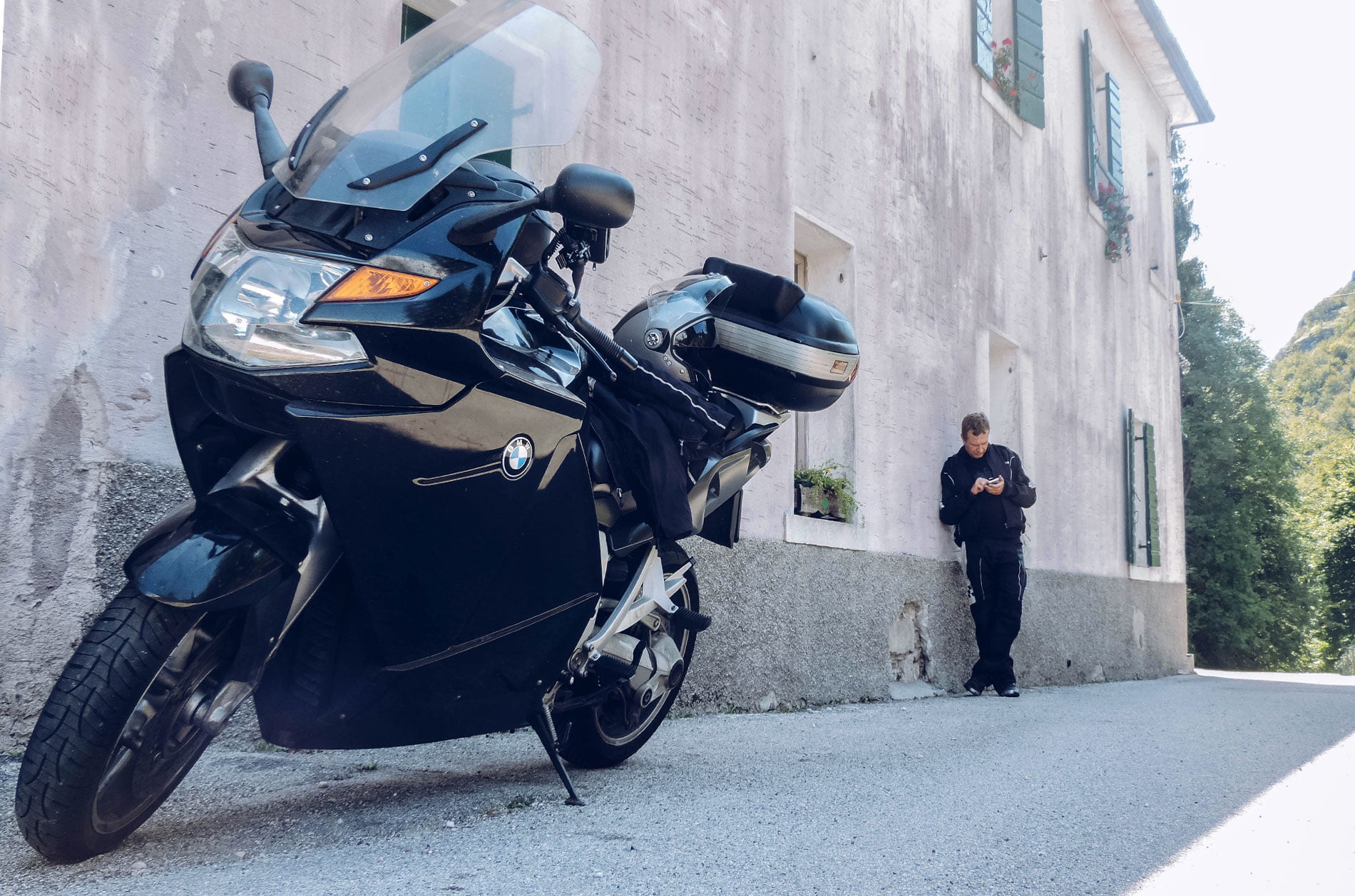 San Boldo Pass on a motorcycle –

the

road of a hundred days
San Boldo Pass used to be called the St. Bòit staircase. It was a winding, inaccessible and steep path, which was used mainly for local transport. For centuries, farmers, shepherds with flocks of sheep, horses, and mules loaded with merchandise have been walking along a rocky path and tunnels carved in stones. The idea of making an asphalt road and making it accessible for road transport was born in the 19th century, but construction did not start until 1914. However, the works were interrupted due to War World I. The situation was changed by the Italians' defeat at Caporetto when they suffered huge losses and were not able to carry out offensive actions for almost a year. This was used by the Austrians, who completed the construction of the pass, using it to transport the artillery.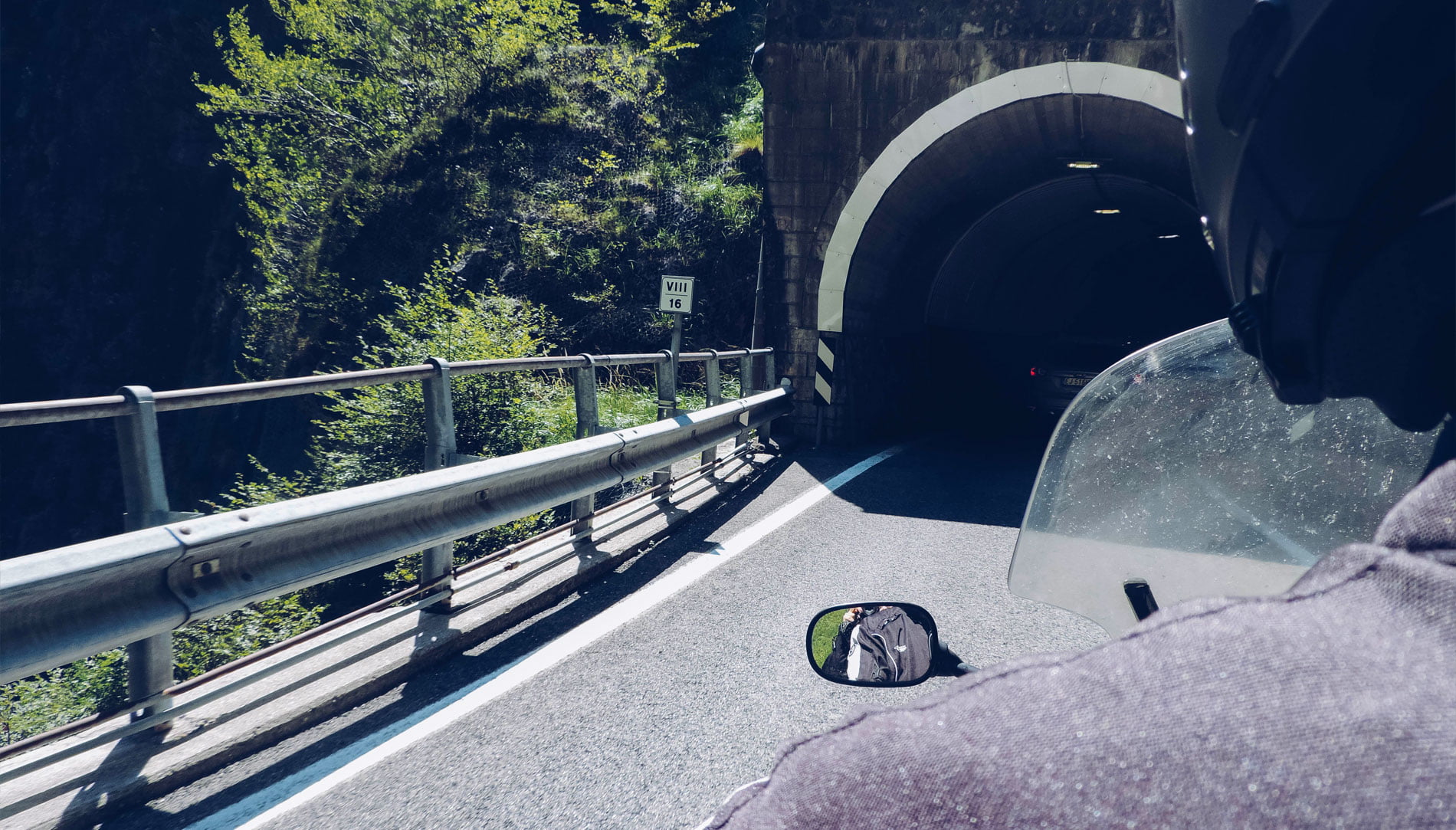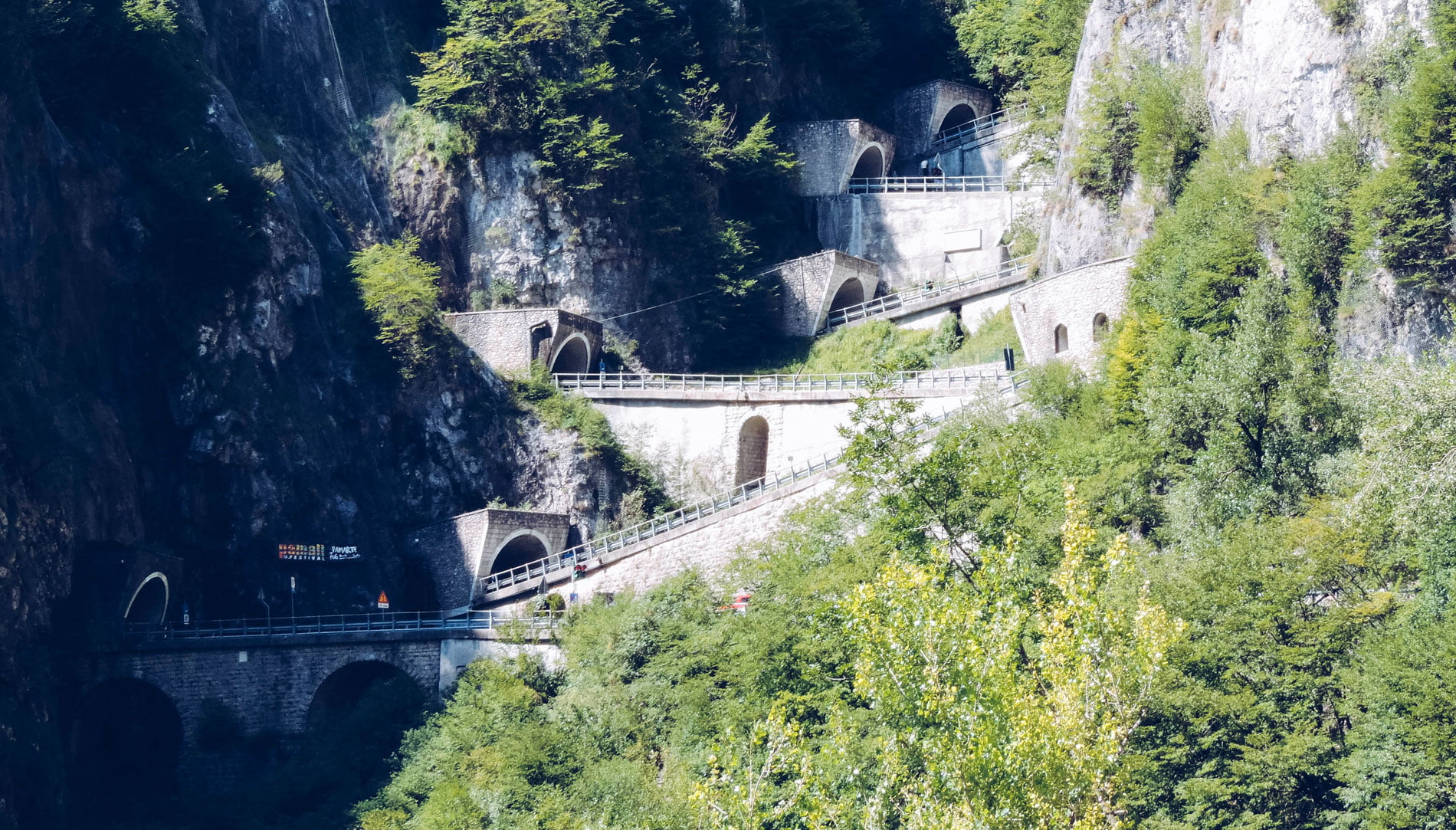 San Boldo Pass was called "a hundred days road" because that's how long it took the Austrian army to build it. According to various sources, there were between 1,400 and 7,000 workers working 24 hours a day. They were mainly German-Austrian soldiers, Italian prisoners of war, Russians and Bosnians, local people, including women, the elderly and children.
San Boldo Pass on a motorcycle – what is worth knowing?
The ride is quite short and easy (up to 10-15 minutes).

The height of 706 m above sea level, max. slope 12% (due to the artillery it could not be higher).

The surface is rather poor, there are many holes and stones, especially in tunnels.

Traffic is one-way, controlled by lights. Unfortunately, you have to wait sometimes.

The speed limits up to 30 hm/h.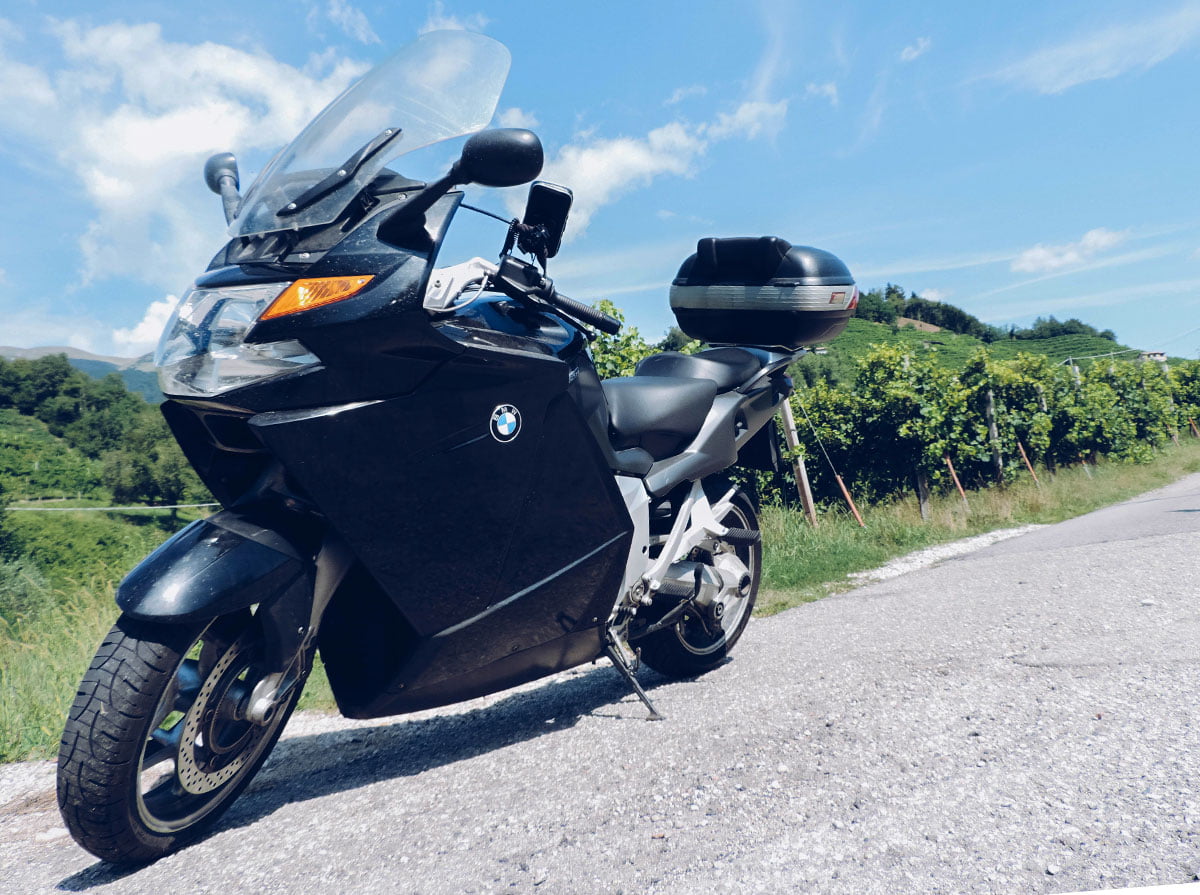 San Boldo Pass on a motorcycle –

journey through Mel
Mel is a small town at the foot of the Calcareous Alps, just behind the San Boldo Pass, less than 18 kilometers away. In the summer it was deserted, we only saw the locals. In winter, we suspect that the town comes alive because of the nearby Belluno and some of the most famous ski slopes in the Dolomites. What kept us in Mel for longer? The oldest inn and restaurant in the province of Belluno – Antica Locanda Cappello. Lorenzo Capello bought the 17th-century palace from Giorgio De Fulcis, which was once the seat of the Maltese Order, and converted it into an inn. Delicious local food, the chef cooked us what we asked for (although it was not on the menu). Also he served us an excellent dessert at the end.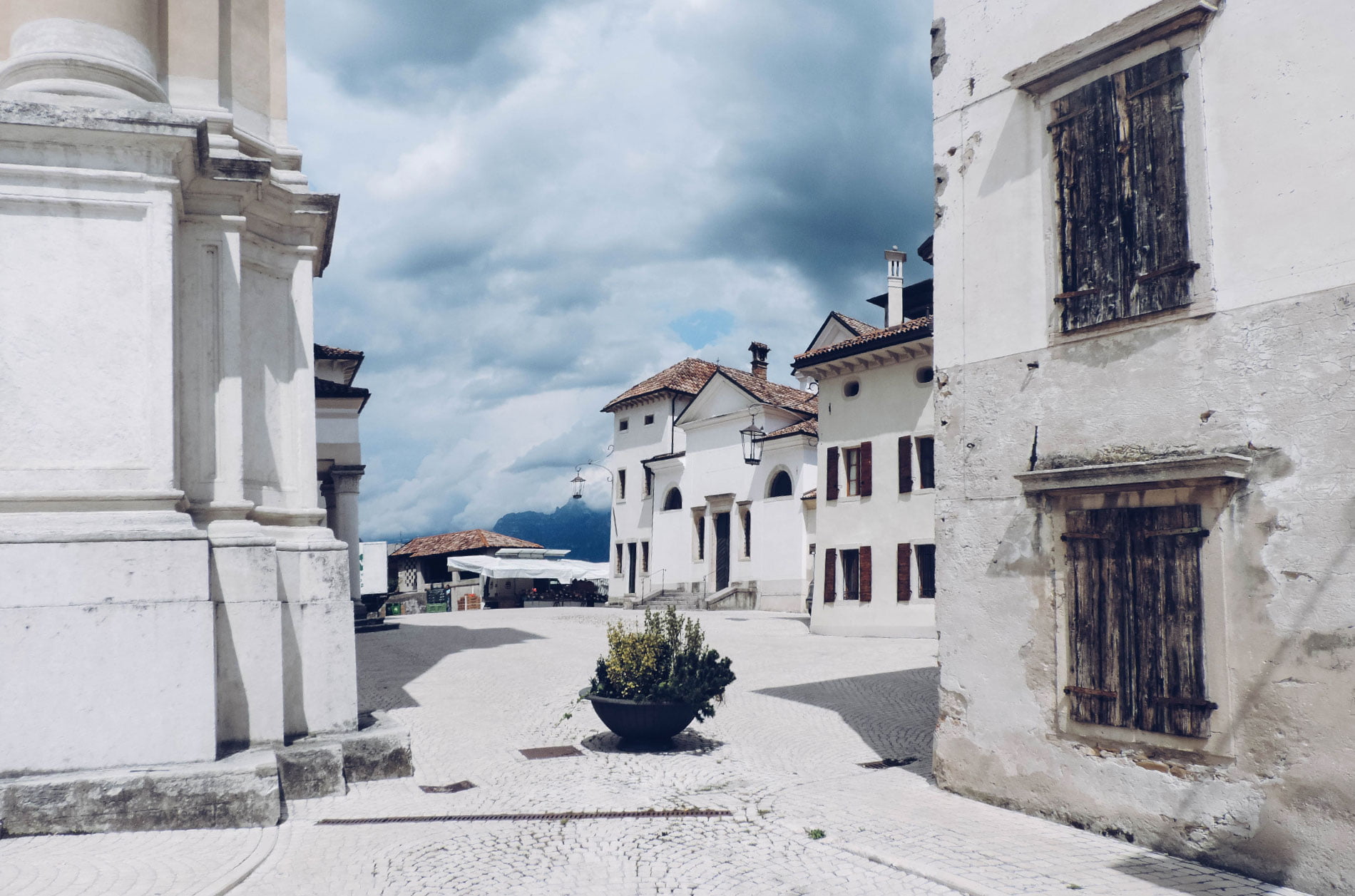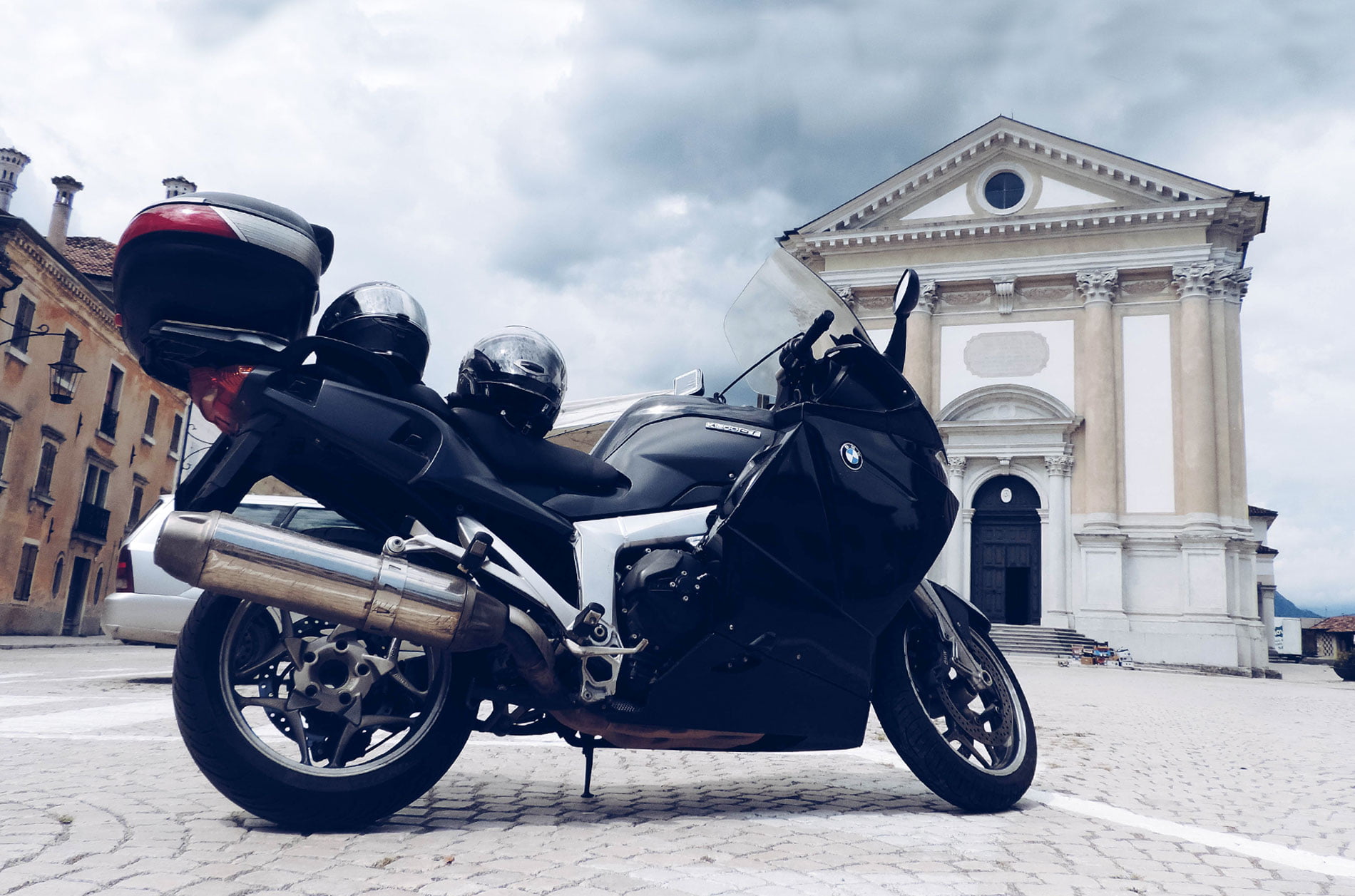 San Boldo Passage on a motorcycle –

via Corrin
On the way back from Mel we decided to use another road, which is an alternative to the San Boldo Pass – via Corrin. As it turned out, it was a great idea. Although it's covered with asphalt on almost the entire length, it was difficult to call it a road in our understanding. Sometimes its width was less than 2 meters. Beautifully winding through forests in many bends, it may not offer views such as mountain passes, but it has a charm that often makes the heartbeat faster. With a sincere heart, we recommend that you go there.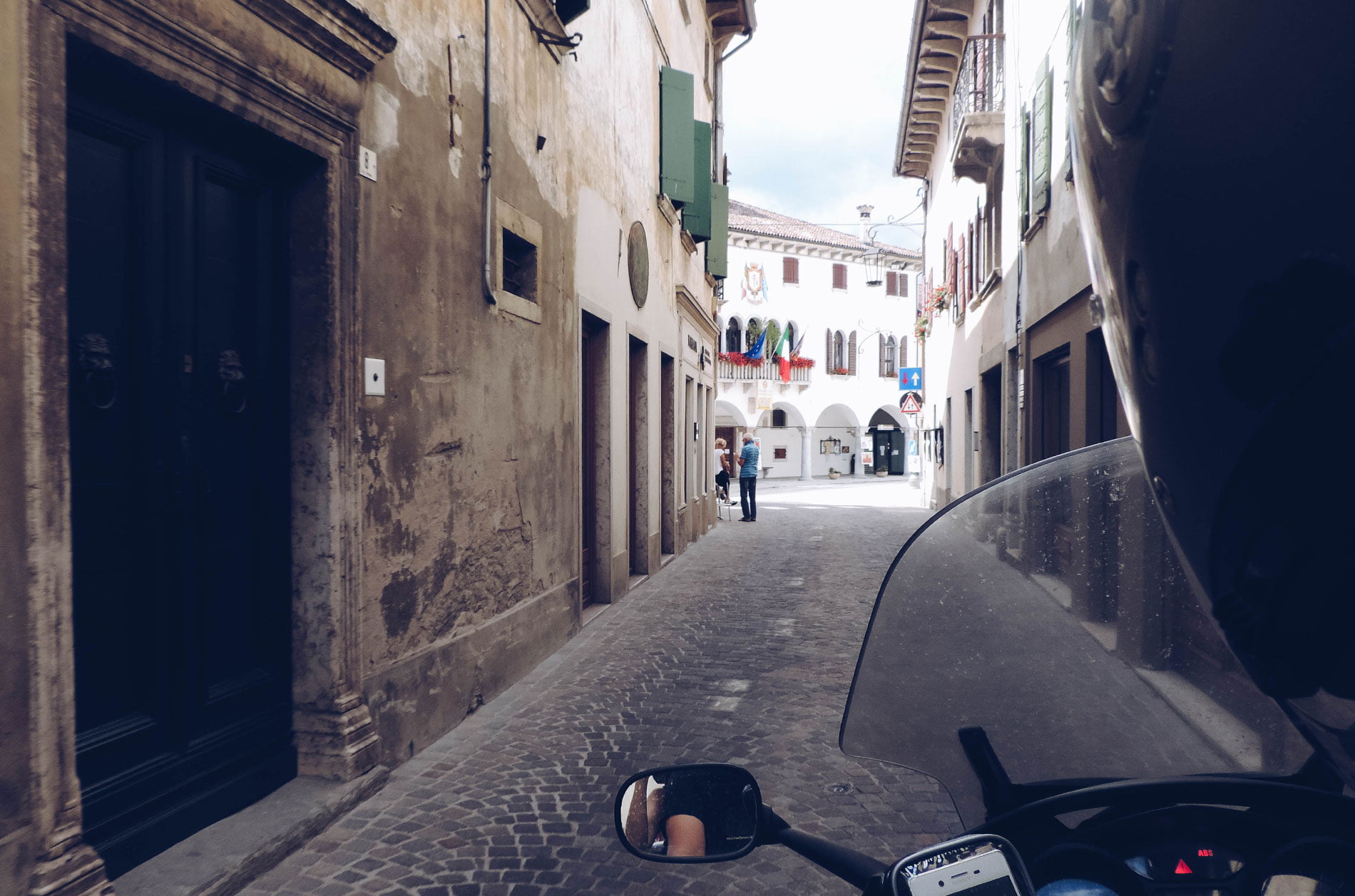 A bunch of useful information and links at the end