If you think that the beautiful Alpine passages and corners of the Dolomites are the last of the wonderful roads in Italy, then you are wrong. A little further south, on the way to Rome, we had the opportunity to taste some other climates. Different, but equally exciting. See our entry – the Apennines by motorcycle, because Italy is not only the Alps and Dolomites.
Apennines by motorcycle – from Padova to sunny Tuscany

In the morning we were still wandering around Padova, about which we wrote here in our previous entry. It's really worth visiting the twin sister of Venice. Then we took the local roads through the Apennines in the direction of Montecatini Terme. Montecatini Terme was to become our accommodation base and a starting point in Tuscany for the next few days. Close to Florence, Pisa, Lucca and the sea. At the beginning of our journey, we thought it would be a boring route. Both in terms of tourism and sightseeing, as well as the values appreciated by motorcyclists. The road seemed to be one that wouldn't surprise us at all. We were wrong!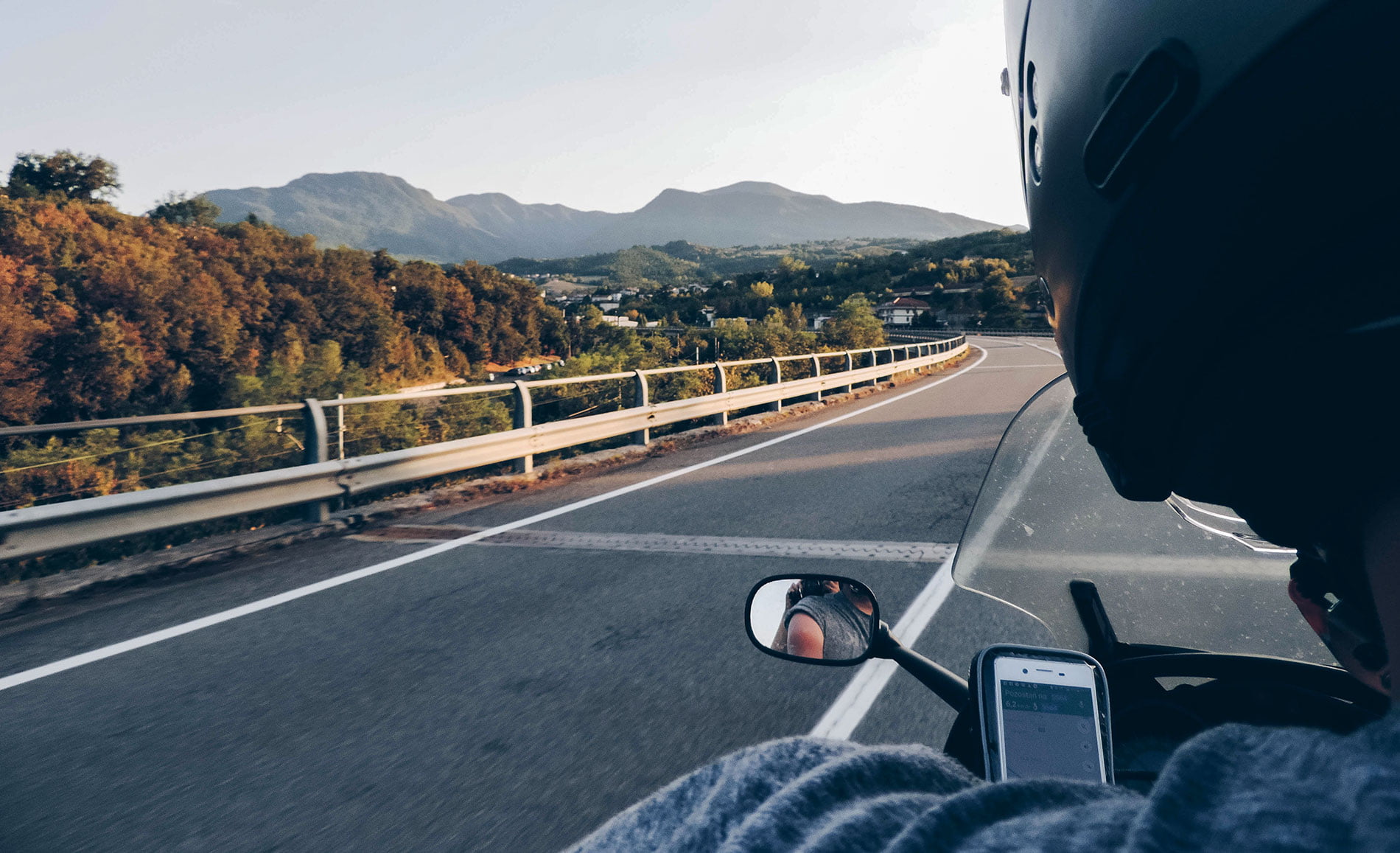 Apennines by motorcycle –

the first

surprise

– Ferrara

We will not write too much about the city of ideal proportions, because we dedicated a separate blog post to Ferrara. We will only tell you that if you are in the neighborhood, it is worth to visit the city of Lucrezia Borgia, walk its streets, eat the famous in this region pasticcio ferrarese, or drink wine in the oldest wine bar in Europe. And the rest of her wonders? You'll find out about it here.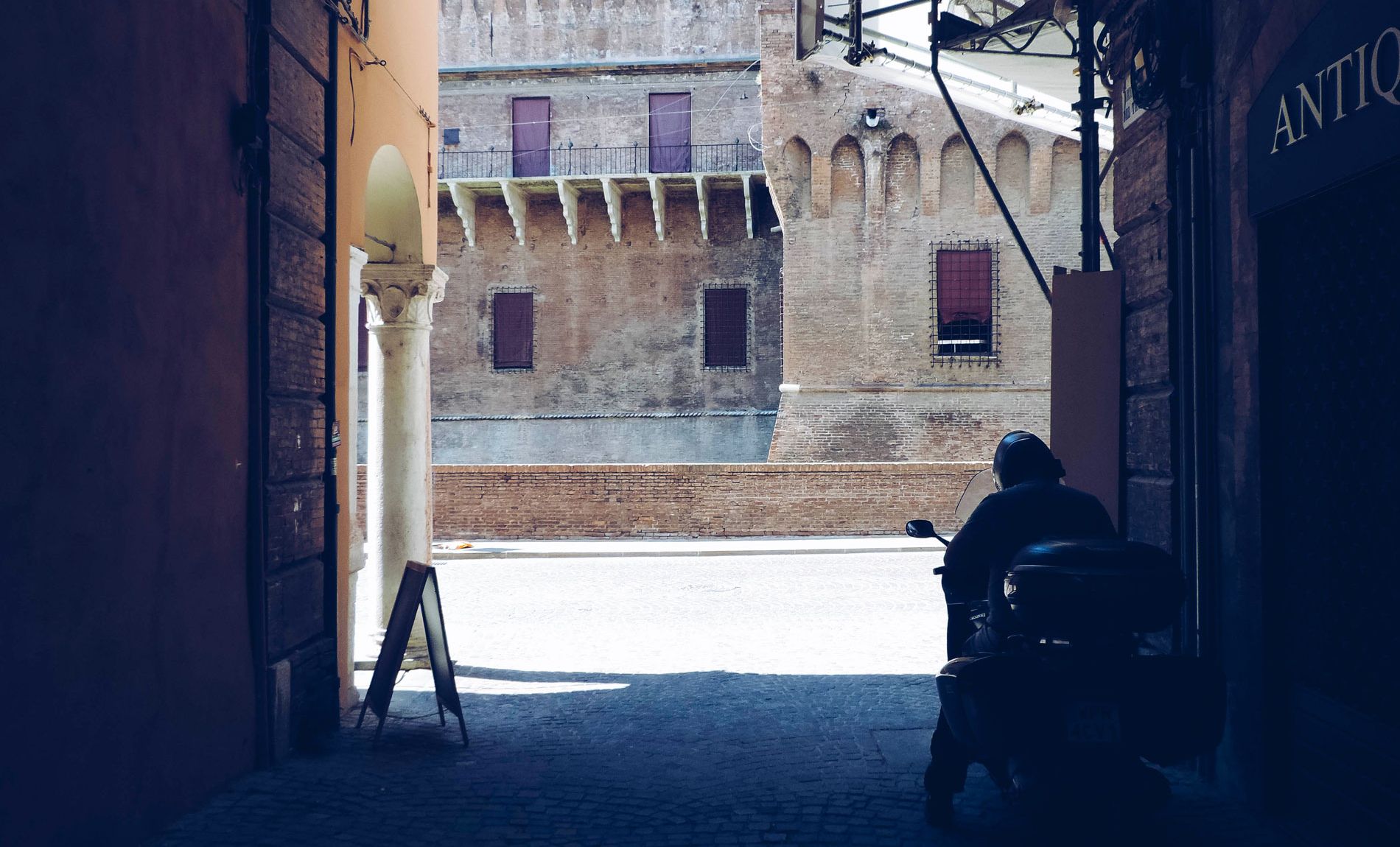 Apennines by motorcycle – on the border between

Emilia-Romagna and Tuscany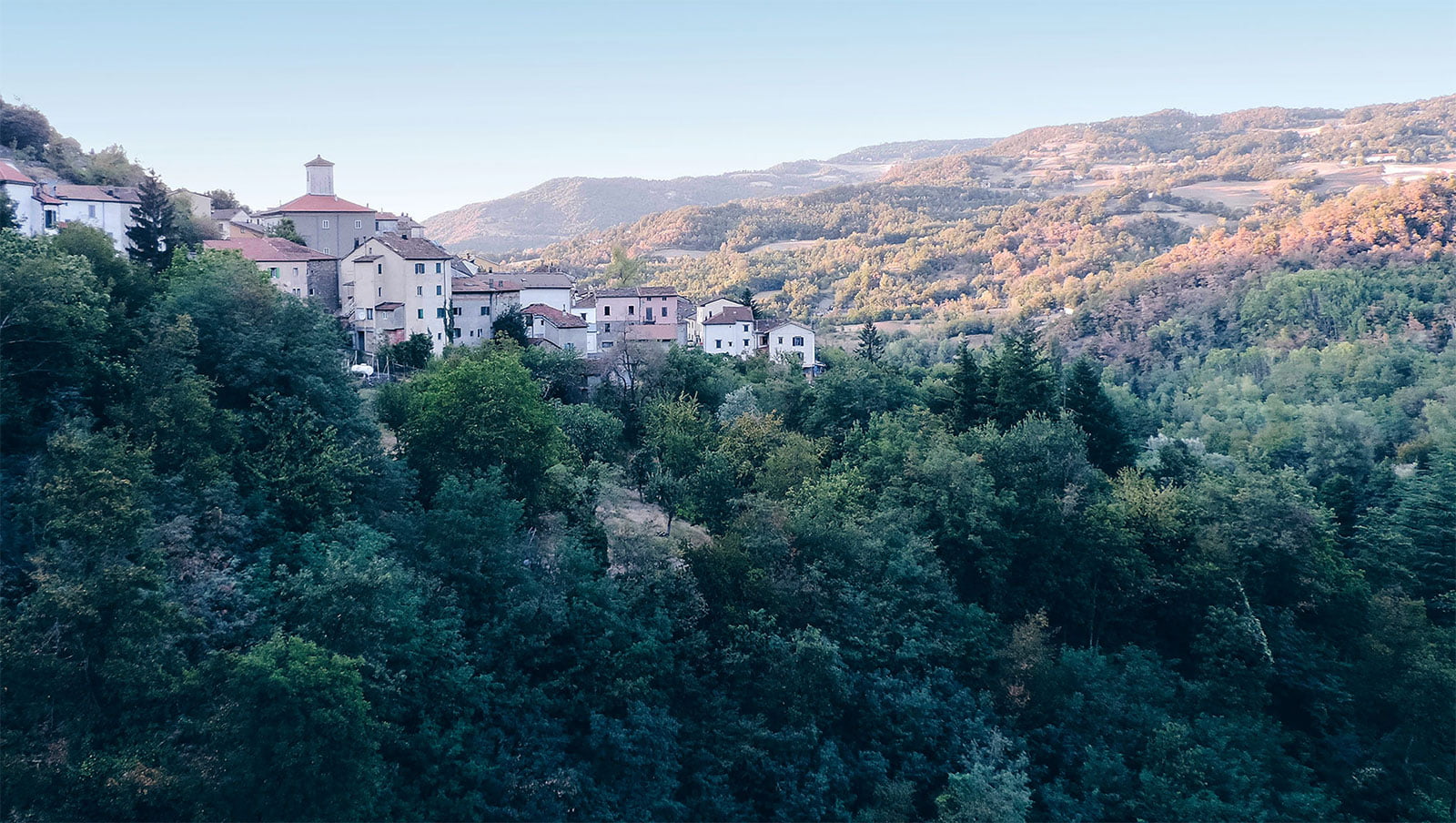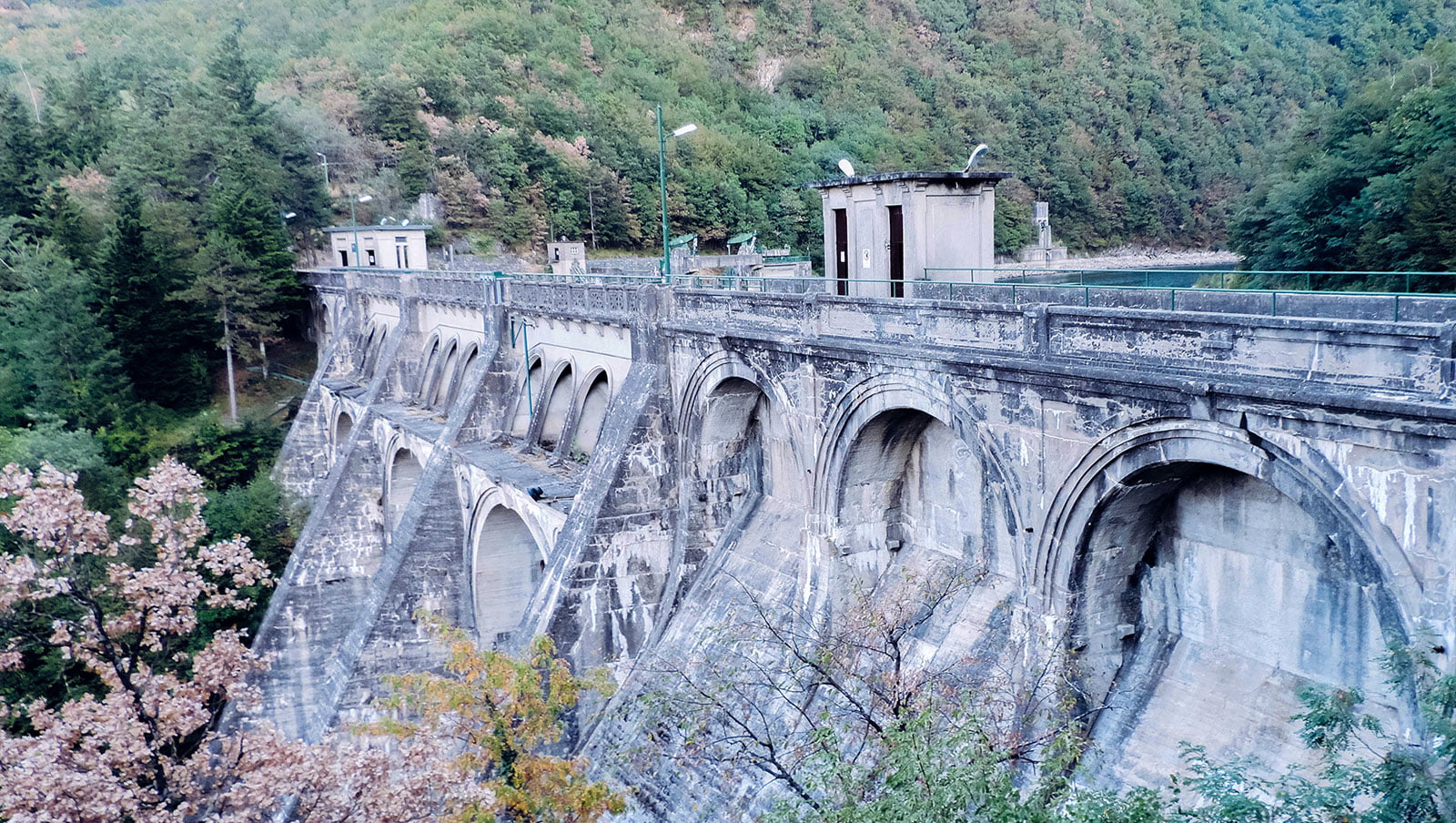 Apennines by motorcycle –

surprise

number two

– SS64 road
Behind the Pavana began beautiful serpentines, which no alpine pass would be ashamed of. The picturesque SS64 road meandering between forests and hills around seemed to blend in with the surrounding landscape. Sometimes she cuddled up to a light hill and sometimes crossed a steep slope through a tunnel. Despite the tiredness of a day-long journey combined with sightseeing, this road delighted us. Unfortunately, the only negative aspect was too much traffic, because while for us the route was a surprise, for local motorcyclists it was probably one of the most frequented ones. You will find the map below, unfortunately, the pictures do not reflect its charm at all, because it was already getting dark and we tried to get to our hotel as quickly as possible.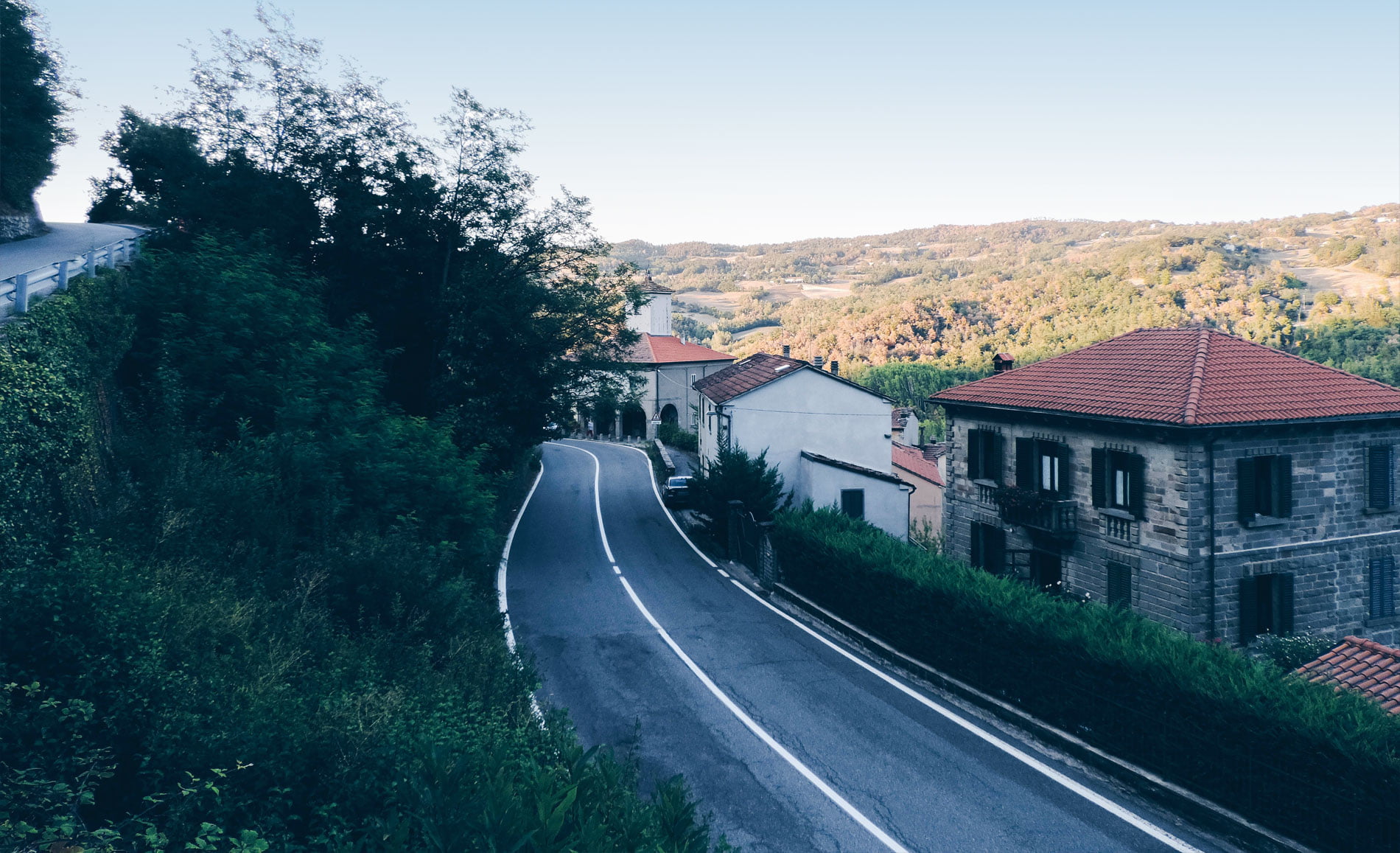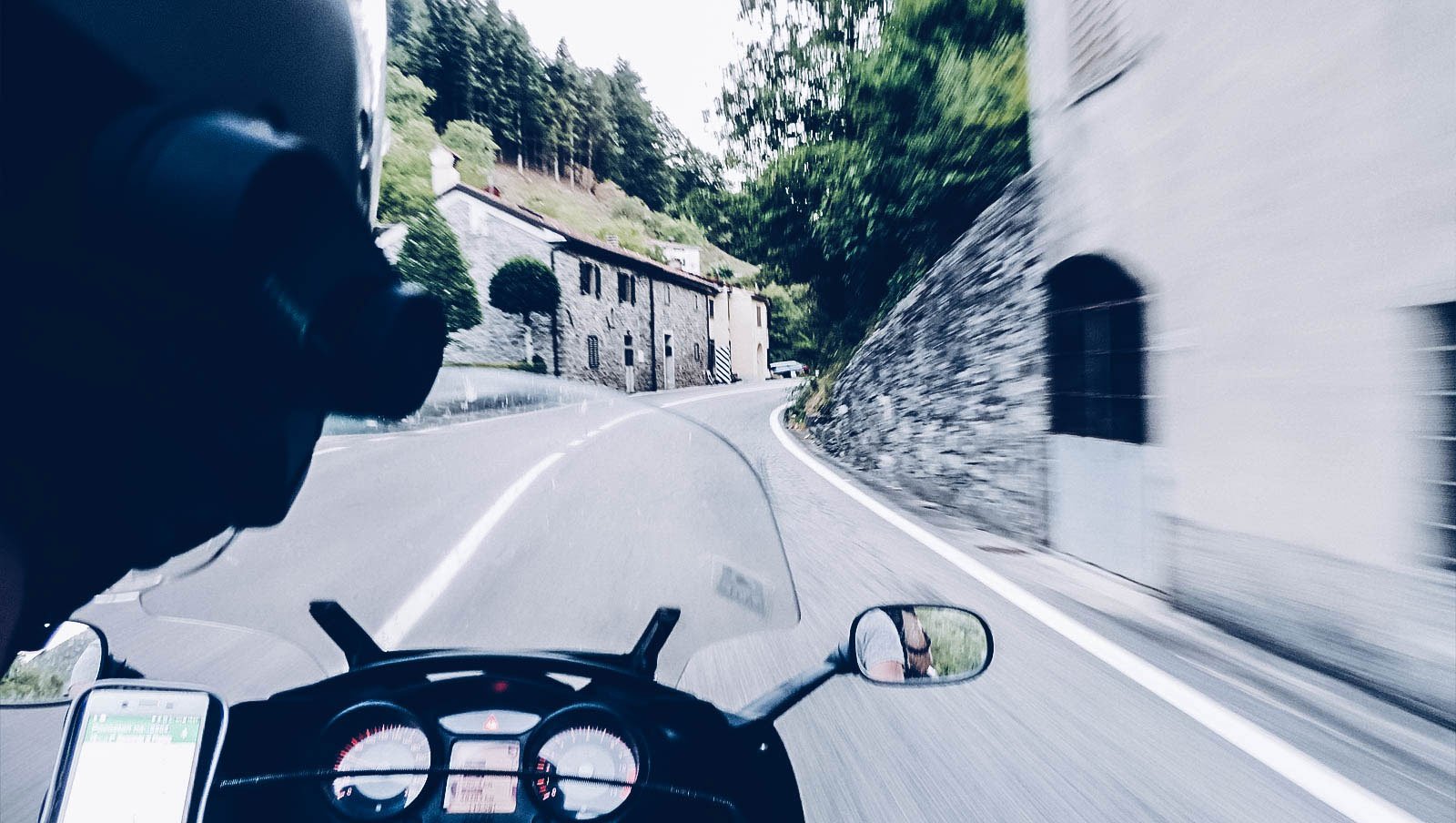 A bunch of useful information and links at the end