Since we saw the pictures of the Chochołowska Valley with its crocuses carpet, we knew that we would also follow a thousand people who would be guided by the same goal – to see crocuses in the Tatra Mountains. Well, sometimes you have to follow the beaten track. And since we had a plan, the weather was promising, so we thought it was high time to get "Piggy" out of the garage and start our motorcycle season. See our route by motorcycle around the Tatra Mountains.

By motorcycle around the Tatra Mountains – first stop –

Orava Castle
Originally Orava Castle, like most of today's Slovakia, belonged to the Kingdom of Hungary. It was probably built after the Tatar invasion in 1241. Its purpose was to secure the eastern border of the country and protect the road leading to Poland, due to its great commercial significance. It is one of the biggest tourist attractions in northern Slovakia and one of the most beautiful castles in our part of Europe. Picturesquely situated on a high hill, it towers majestically over the Orava River. Unfortunately, the Orava Castle itself was closed for visitors, so we could only admire it from the outside. If you are very interested in sightseeing, do not make our mistake – check the opening hours beforehand. The castle is closed throughout April.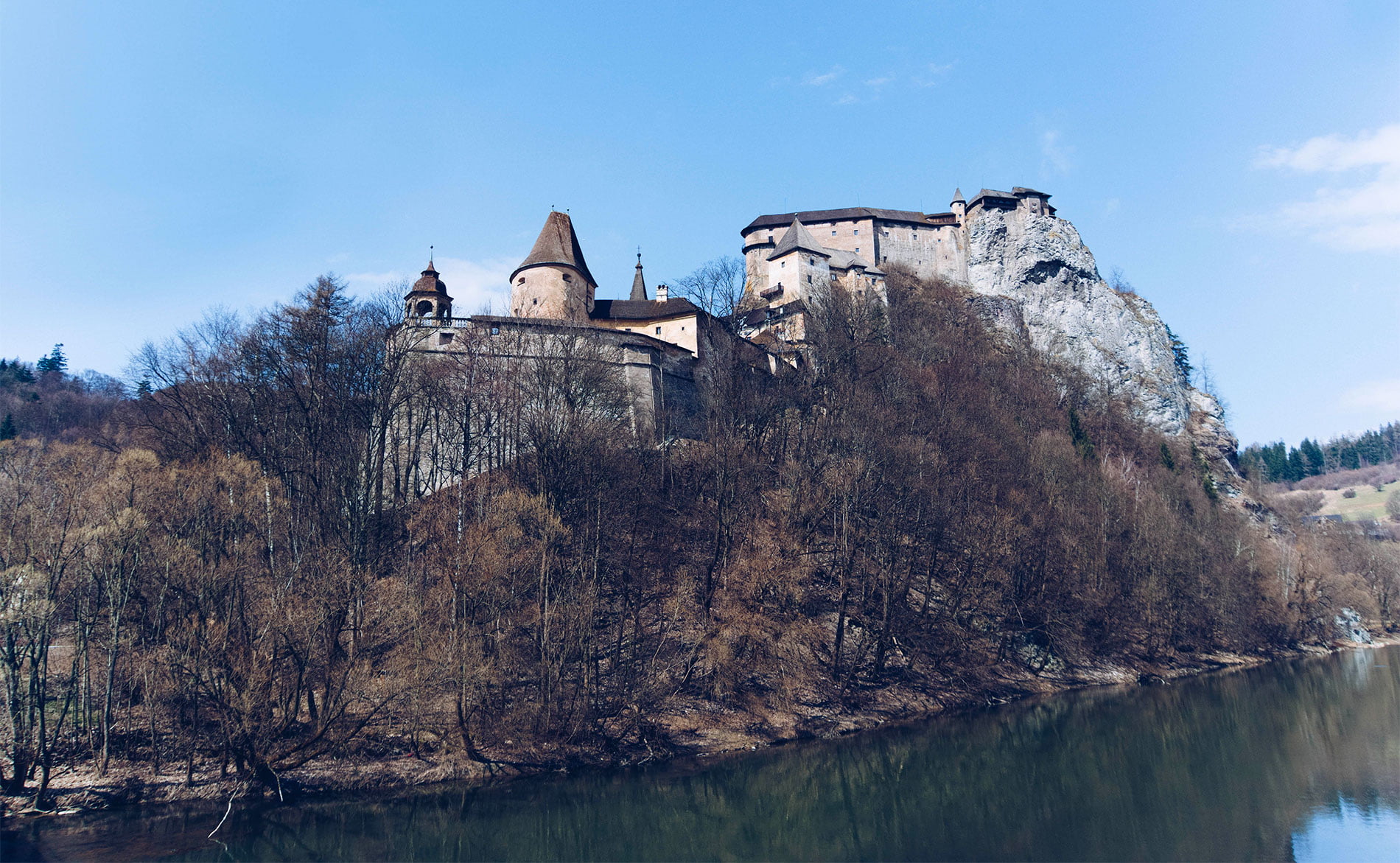 Devil's castle and Mark's Rock
We have never met a castle with which no legend would be associated. More or less dark. Quite often its main character was some kind of devil – in other words, impure force in various forms. And this time it was no different because according to legend, the Orava Castle was built by the devil himself. Although this time the devil turned out not to be so clever, because to work – voluntarily! – he was drawn in by a man named Mark. The devil was to build a castle on a steep rock in seven days and seven nights, in exchange for which Mark offered the devil his soul, which he could come after seventy years. The devil willingly set to work, roamed the boulders all day long, dragged them from distant regions. The taller the castle was, the greater Mark's fear that the devil would keep his word, and that he would have to spend his entire eternal life in hell. Then he turned to God and begged him to save him from a miserable fate. The devil put up the castle further, however, not caring too much about God and already rubbed his hands that one more soul would go to hell, and here, when on the seventh night the castle was almost ready, the devil wanted to roll up another boulder, but when he was already under the castle, he heard the crowing of the rooster, which announced a new day. So that's where the story ended, the devil lost the bet for the soul. In anger, he threw the last boulder into Orava, where it still lies today. It is called Mark's Rock.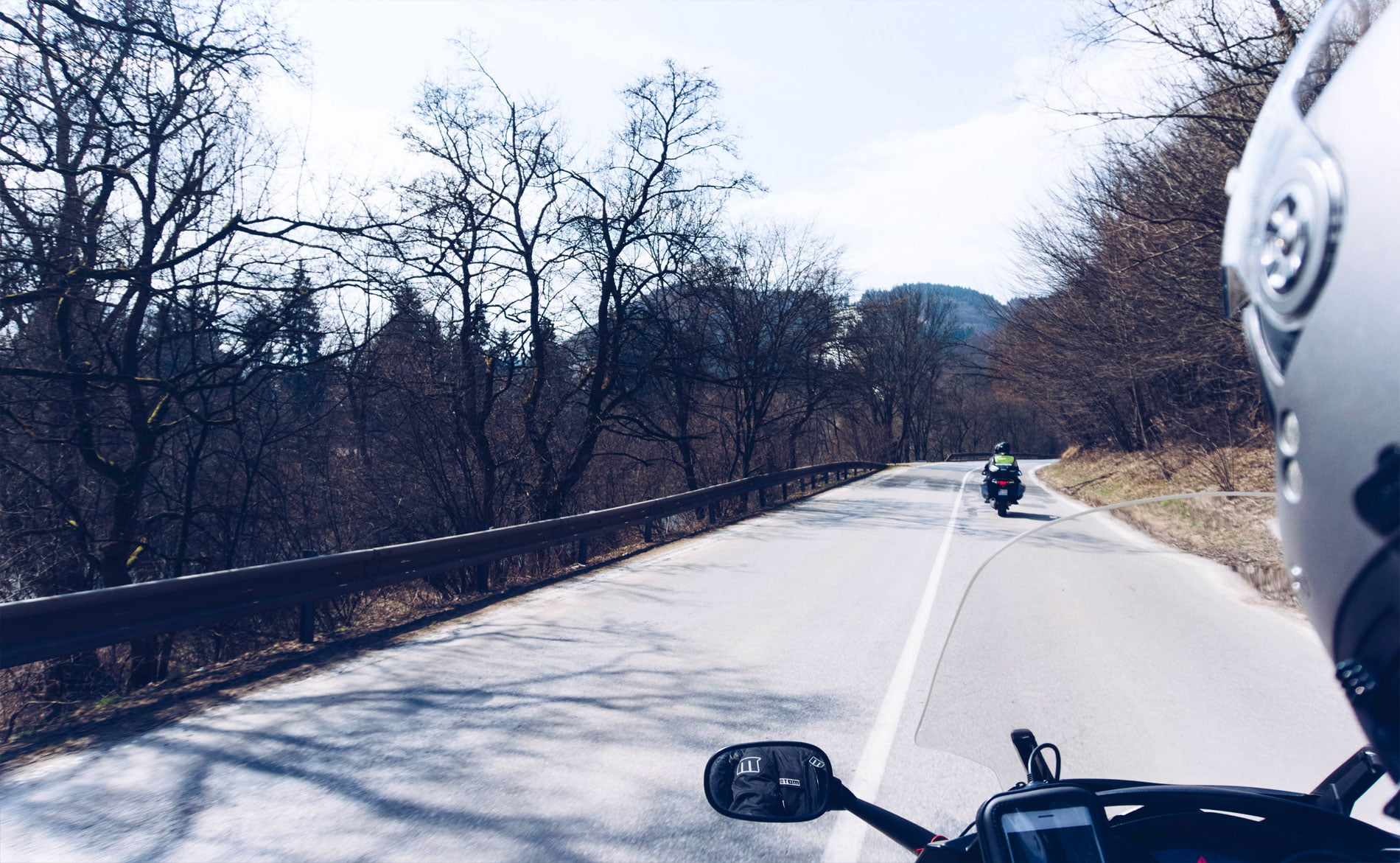 Orava Castle

– what is worth knowing?

We've written about it before, but maybe somebody missed it – in April the castle was closed, it's worth checking earlier on the castle's website if it's open for tourists. The website is available in Slovak and English.

Tickets can be bought in the information building near the castle.
It is not possible to sightsee an individual tour without a guide, but a nice surprise – a guide speaking Polish is available.

There are three routes available: the main one – visiting time about 1 hour 30 minutes, entrance costs 7 €, short one – visiting time about 45 minutes, entrance costs 5 € and long one – visiting time about 2 hours 15 minutes, entrance costs 10 €.

You have to pay an additional fee for the possibility of photographing in the castle.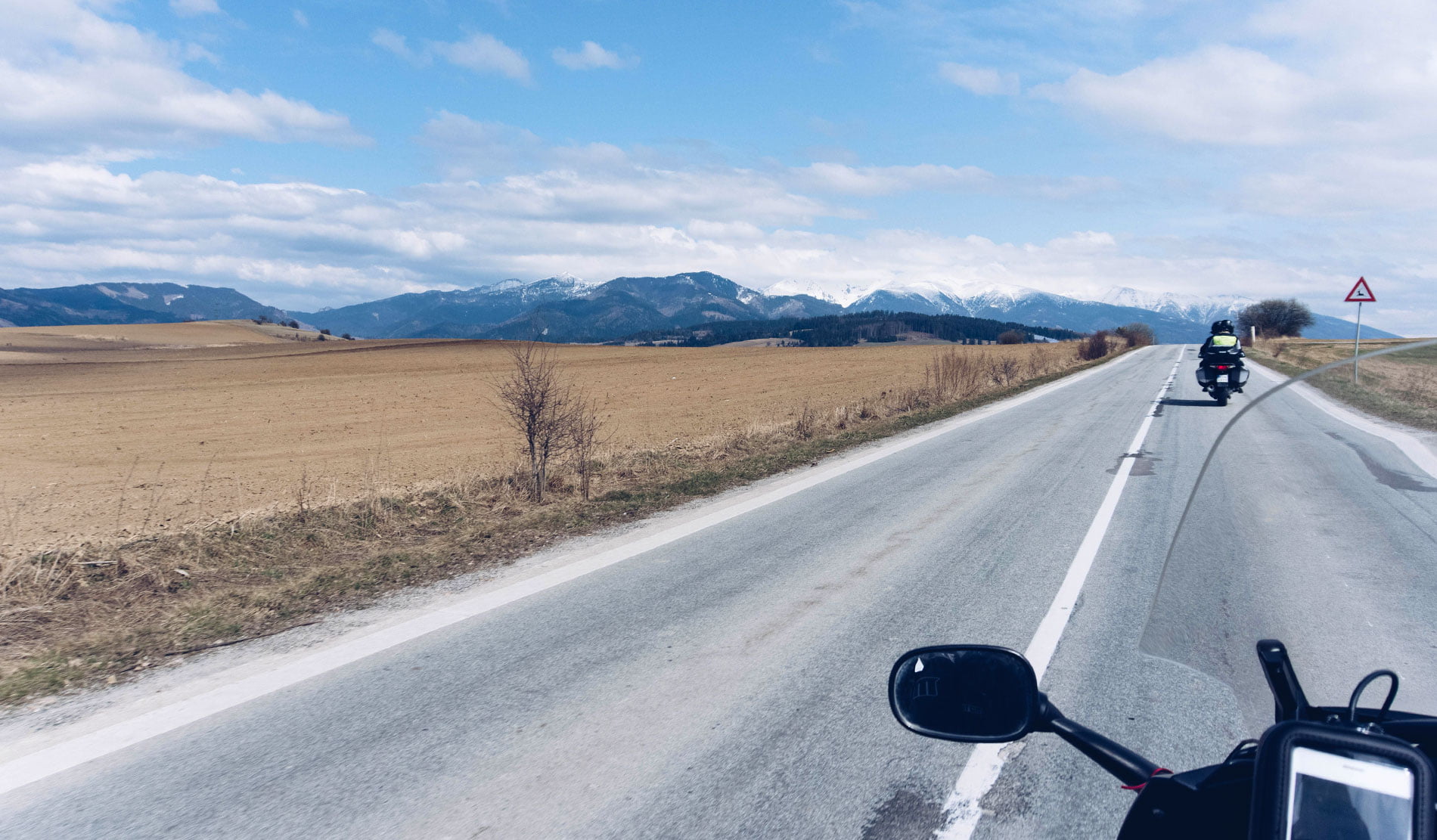 By motorcycle around the Tatra Mountains – second stop –

Lučianske

waterfall
After a short stop we moved on towards Lučianske waterfall. The road continued through forests and fields, which woke up shyly after the winter, and the air had this unique smell of earth and freshness of plants, which can only be felt in early spring. Slightly frozen, because the air was still crisp, we reached the waterfall located in the heart of the spa village Lúčky.  A cascading stream of water, flowing down a travertine ground, has always attracted tourists.  Maybe it was the charming benches on its shore, maybe the intimate atmosphere, but the Lučianske waterfall seemed to us to be an extremely romantic place. It is interesting that the water in it, coming from thermal springs, never freezes. It is really worth stopping there for a while to admire this, one of the five, Slovak national monuments of nature. Swimming in a mini lake where water flows is allowed, but only at your own risk. This time we did not try it.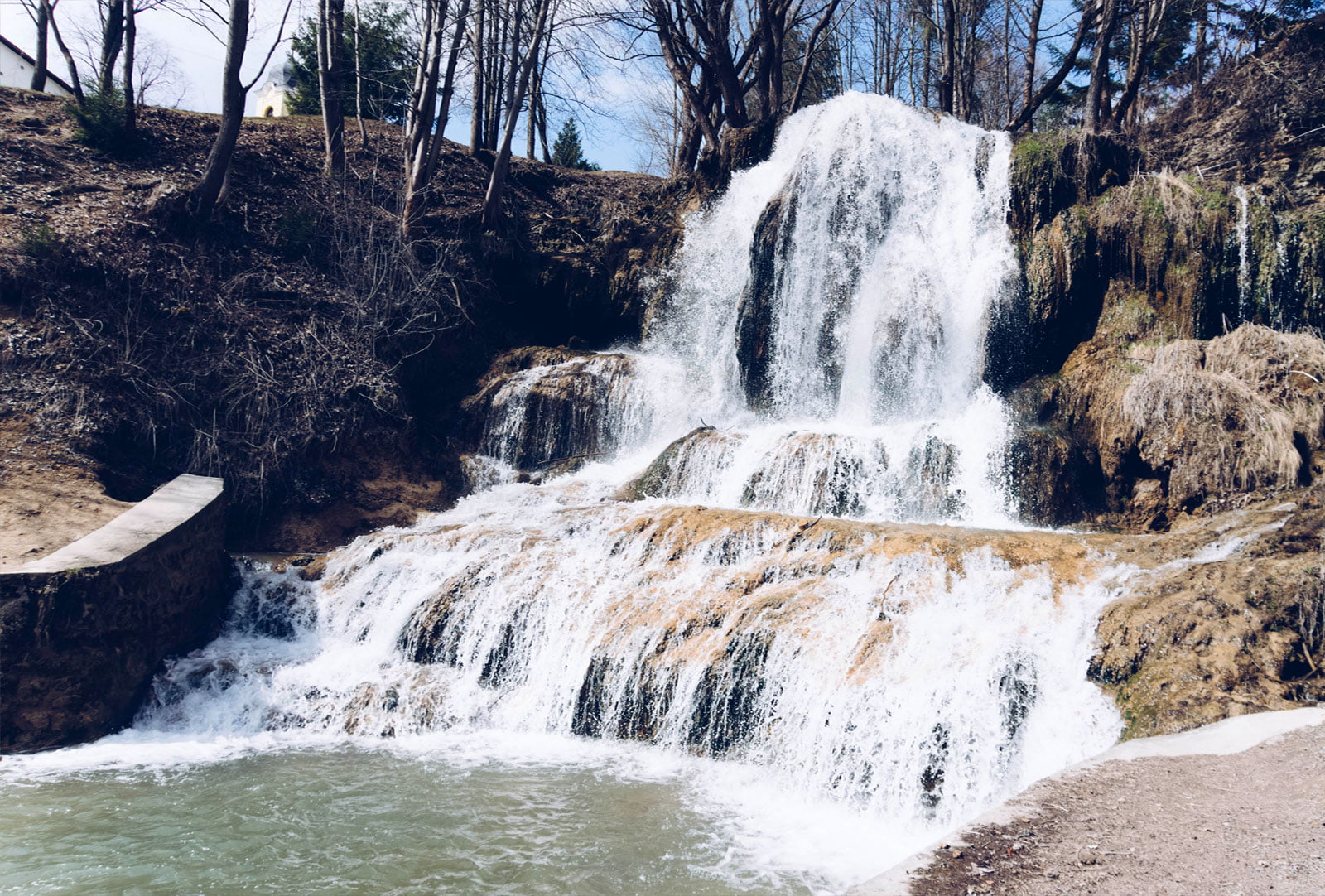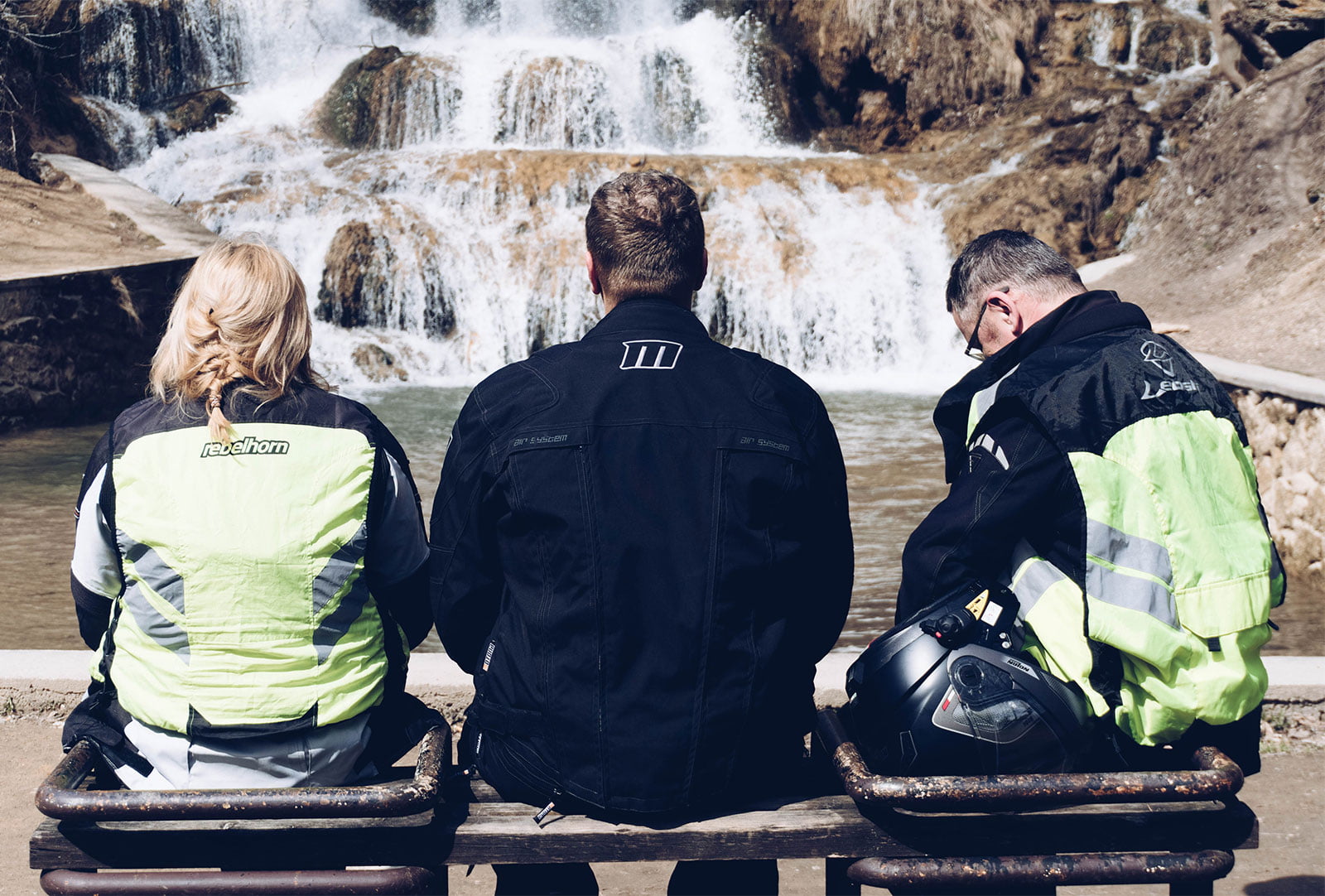 By motorcycle around the Tatra Mountains – third stop –

Chopper Pub

and Restaurant
The lunchtime was approaching, so, encouraged by the opinions of motorcyclists which we had read on the Internet, we visited Chopper Pub and Restaurant in Liptovský Mikoľáš. This place is visited by almost every motorcyclist who makes a route similar to ours. Delicious, fresh food at a reasonable price, in the climate of Harley lovers, this is what you can expect in this place. With a pure heart, we can recommend this place to everyone. The exact location of Chopper Pub Restaurant can be found on the map below.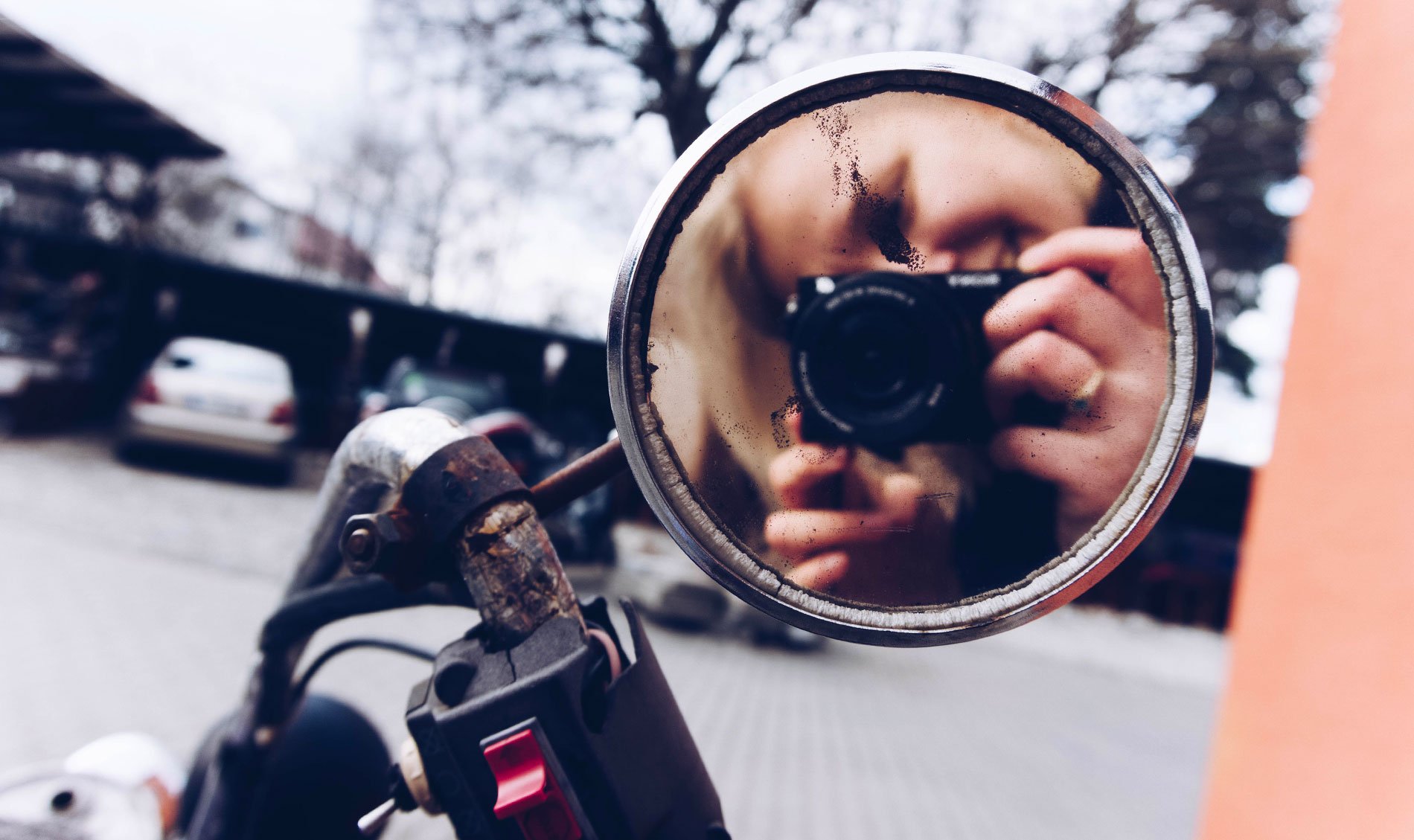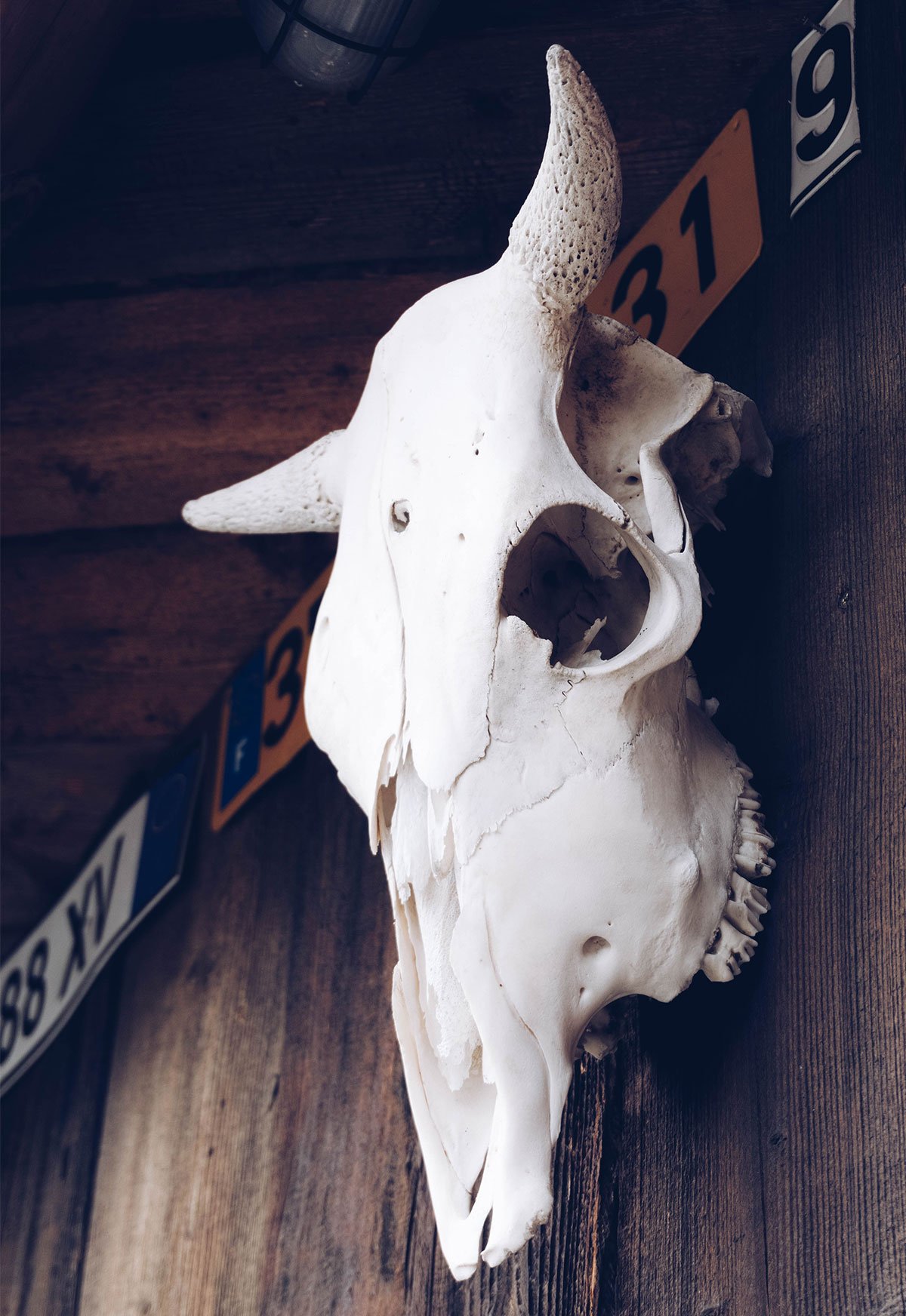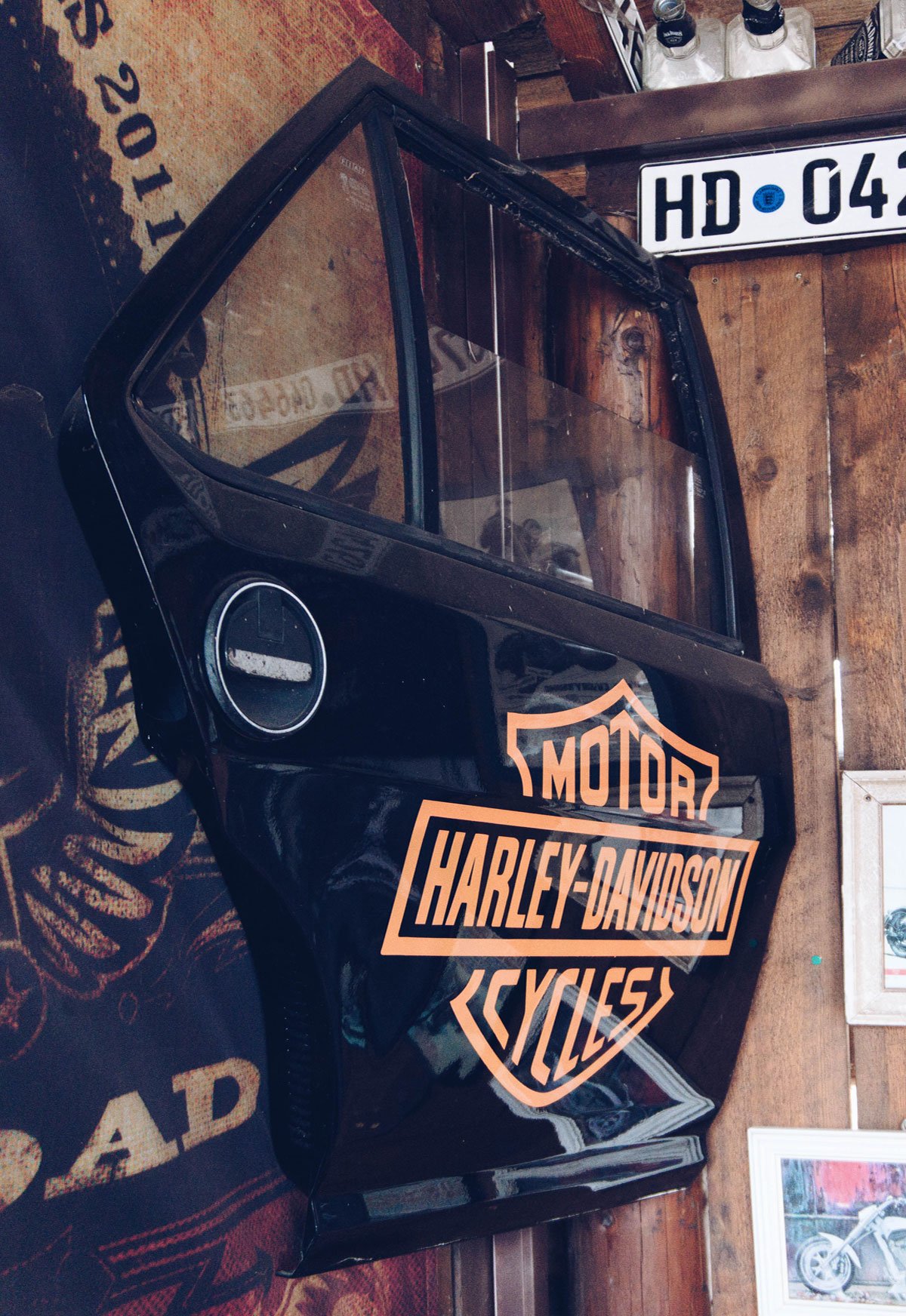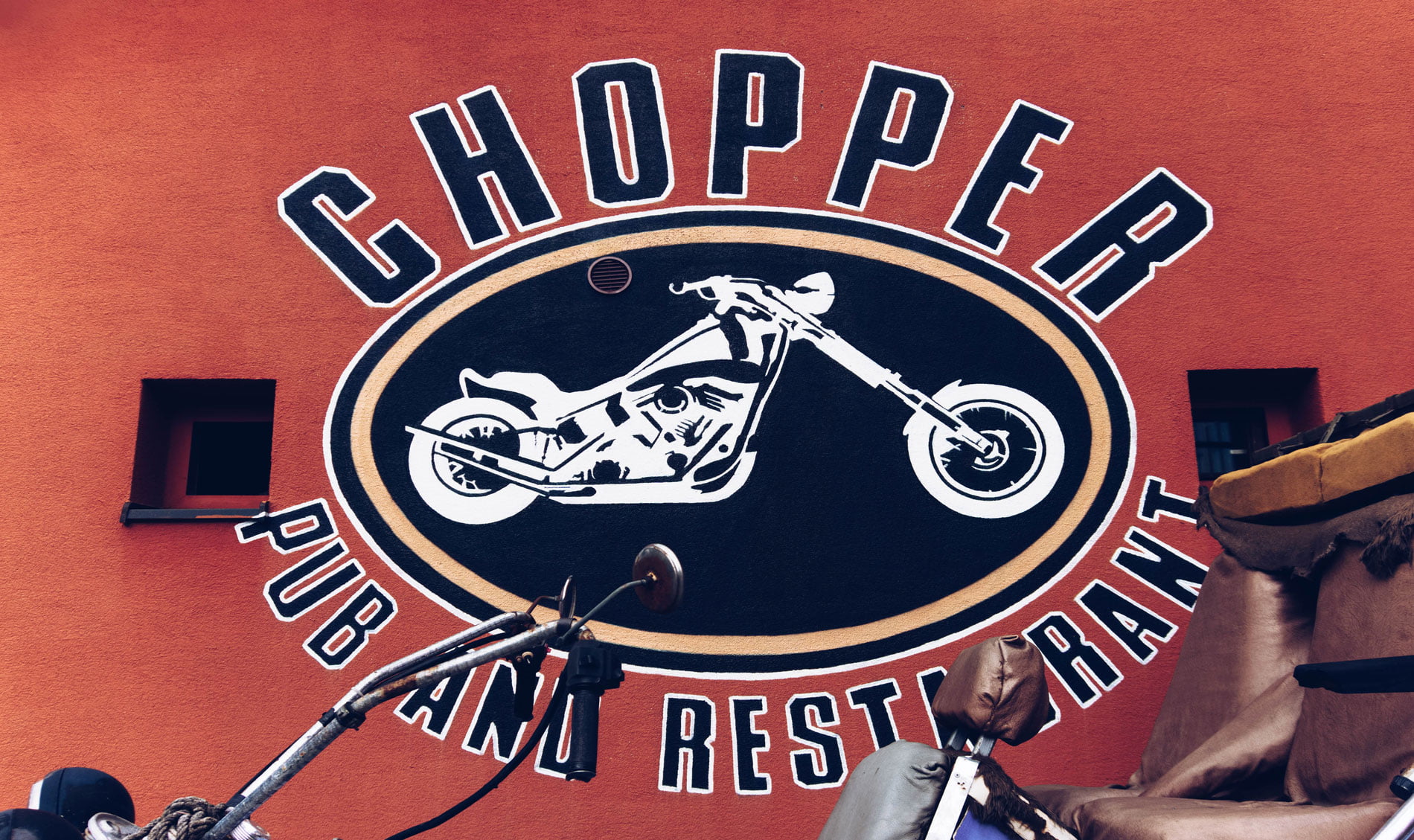 By motorcycle around the Tatra Mountains –

road 587
We set off on one of the most beautiful routes in Slovakia. Road 587, which winds around the High Tatras. Well shaped corners, beautiful views – that's what we expected and didn't disappoint. Unfortunately, after the winter the road was not cleaned yet, so in some places, on the bends, the ubiquitous gravel gave us a faster heartbeat. However, majestic mountains with snow-covered peaks that cut off from the sky and great weather, although quite crisp, completely eliminated all the inconveniences. And we enjoyed the route all the way to Zakopane, where a crowd of people and cars pulled us out of our magical dreams.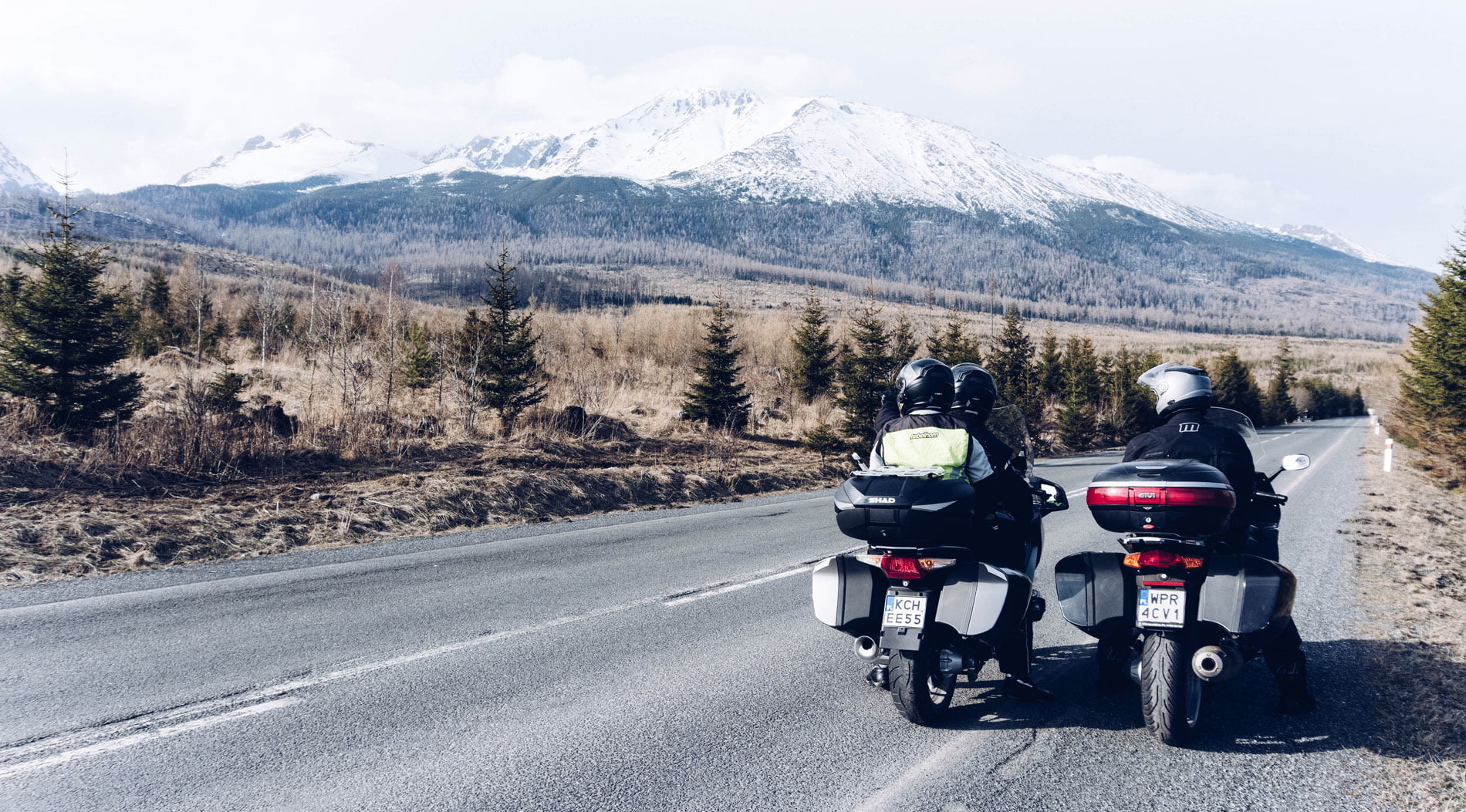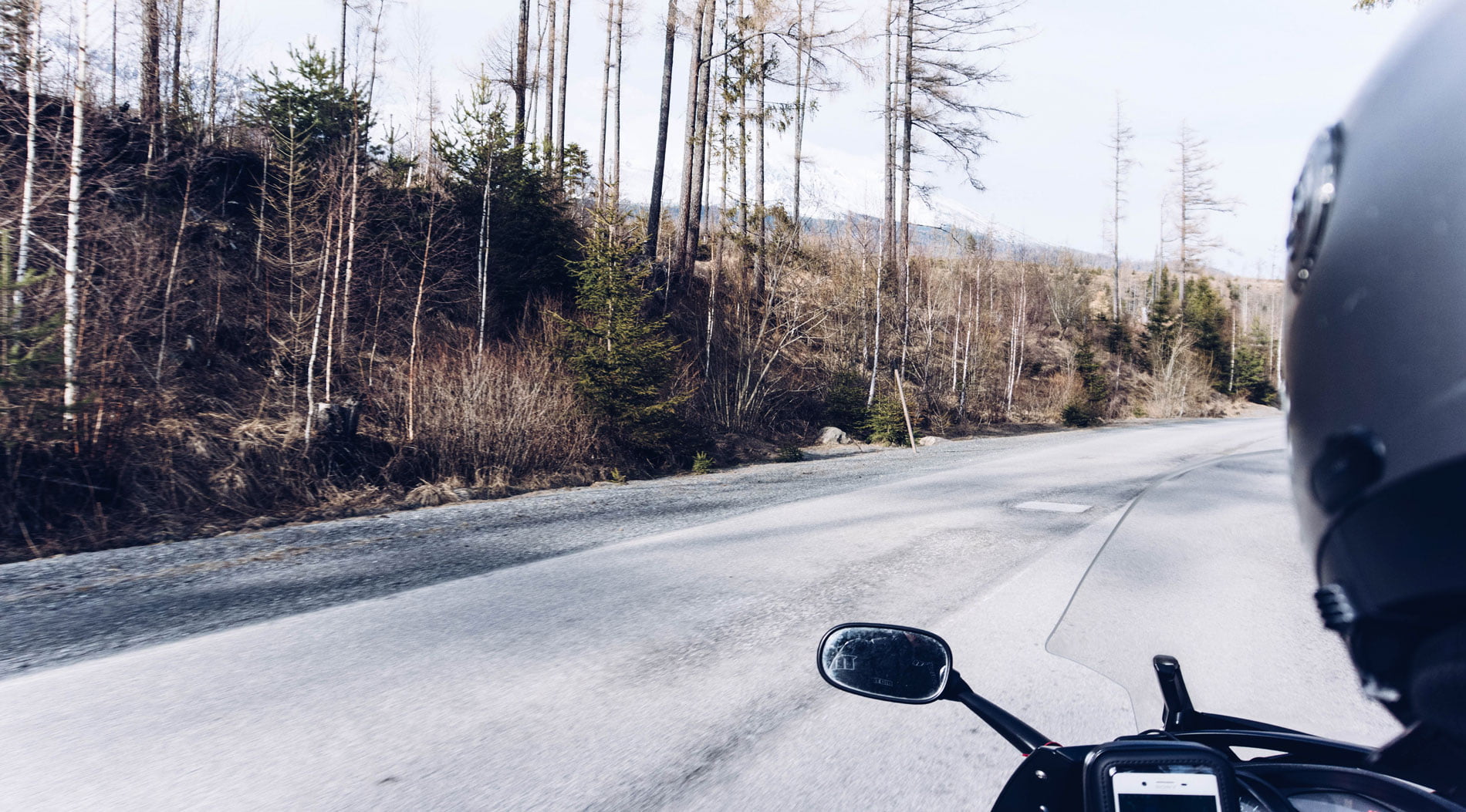 By motorcycle around the Tatra Mountains – fourth stop –

Zakopane and

crocuses
In fact, that route can also be done in one day, but we wanted to see the crocuses and spend some time in the mountains, so we decided to stay overnight in Zakopane. After all, crocuses were the leader of this trip, so we couldn't do without the main character. We spent a nice evening in a pub in Zakopane and went to sleep. And in the morning… And in the morning, when we approached the entrance to the trail on Chochołowska Valley, we were terrified by the enormity of cars and the wild crowd of people. At one moment all these articles about trampling crocuses in the Tatra Mountains, about queues of people going to Chochołowska Valley ran through our heads. And all in all, we don't know why we expected something else. That's why, partly with regret, because it's no good to see the views, partly with relief, because we don't like to break through between people, we gave up Chochołowska and went for a walk in the direction of Siwa Polana and Lejowa Valley. So what's to write a lot here – it was beautiful. There were crocuses with snow-covered peaks delving into the distance. There were streams, still very fast, like during the spring melt. There was a forest smelling of early spring and nature awakening to life after a long winter. And there were no people.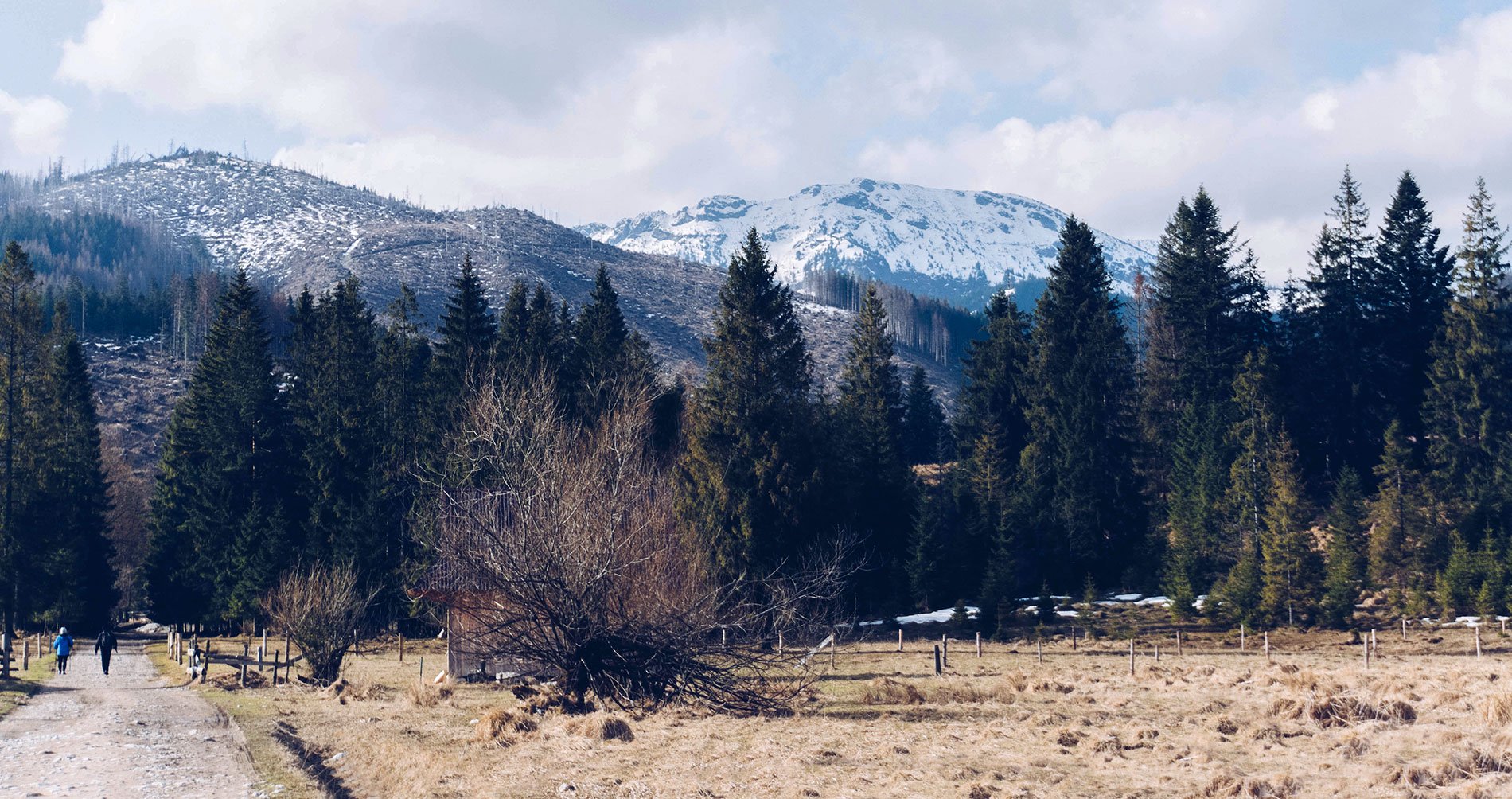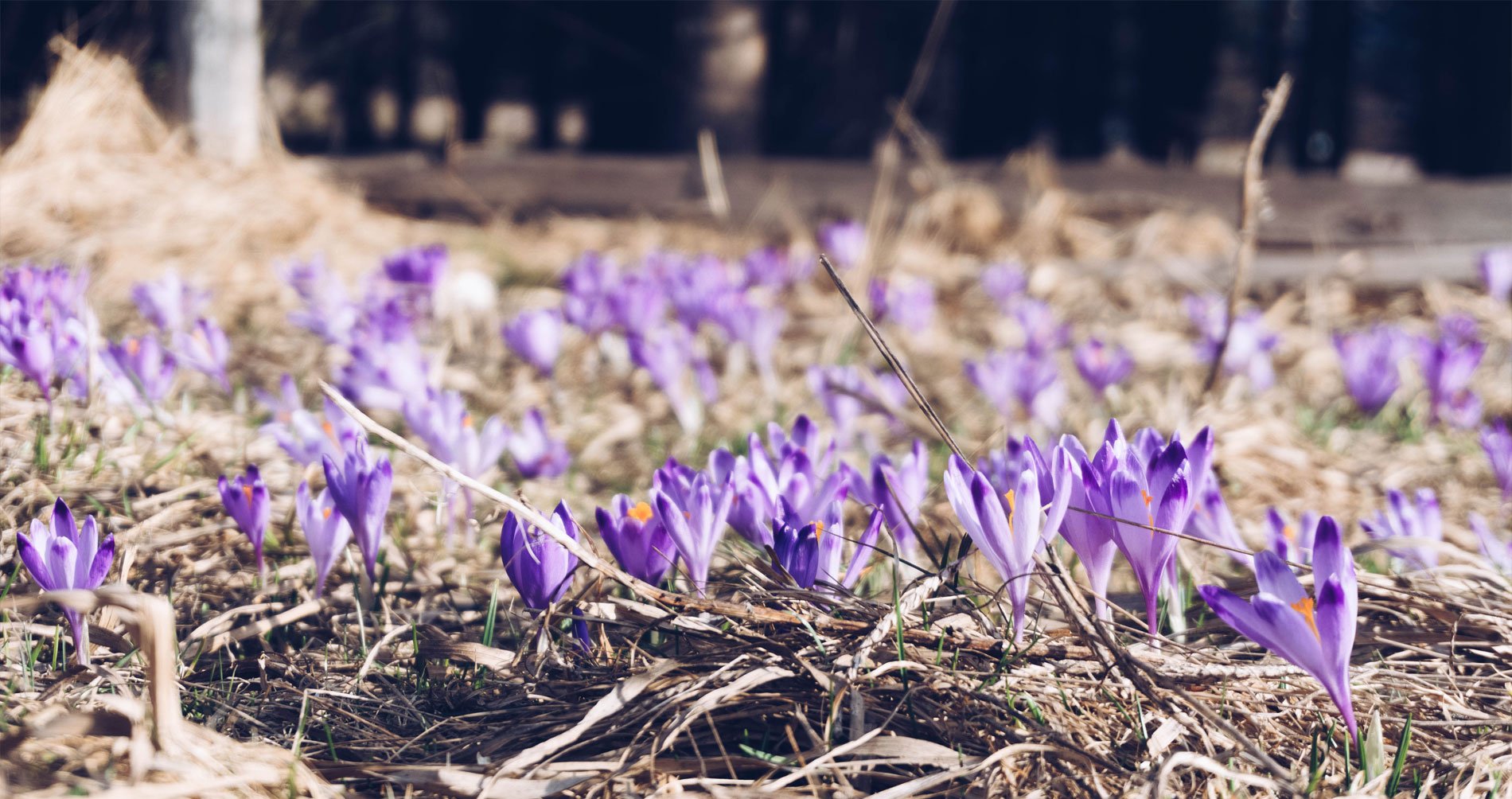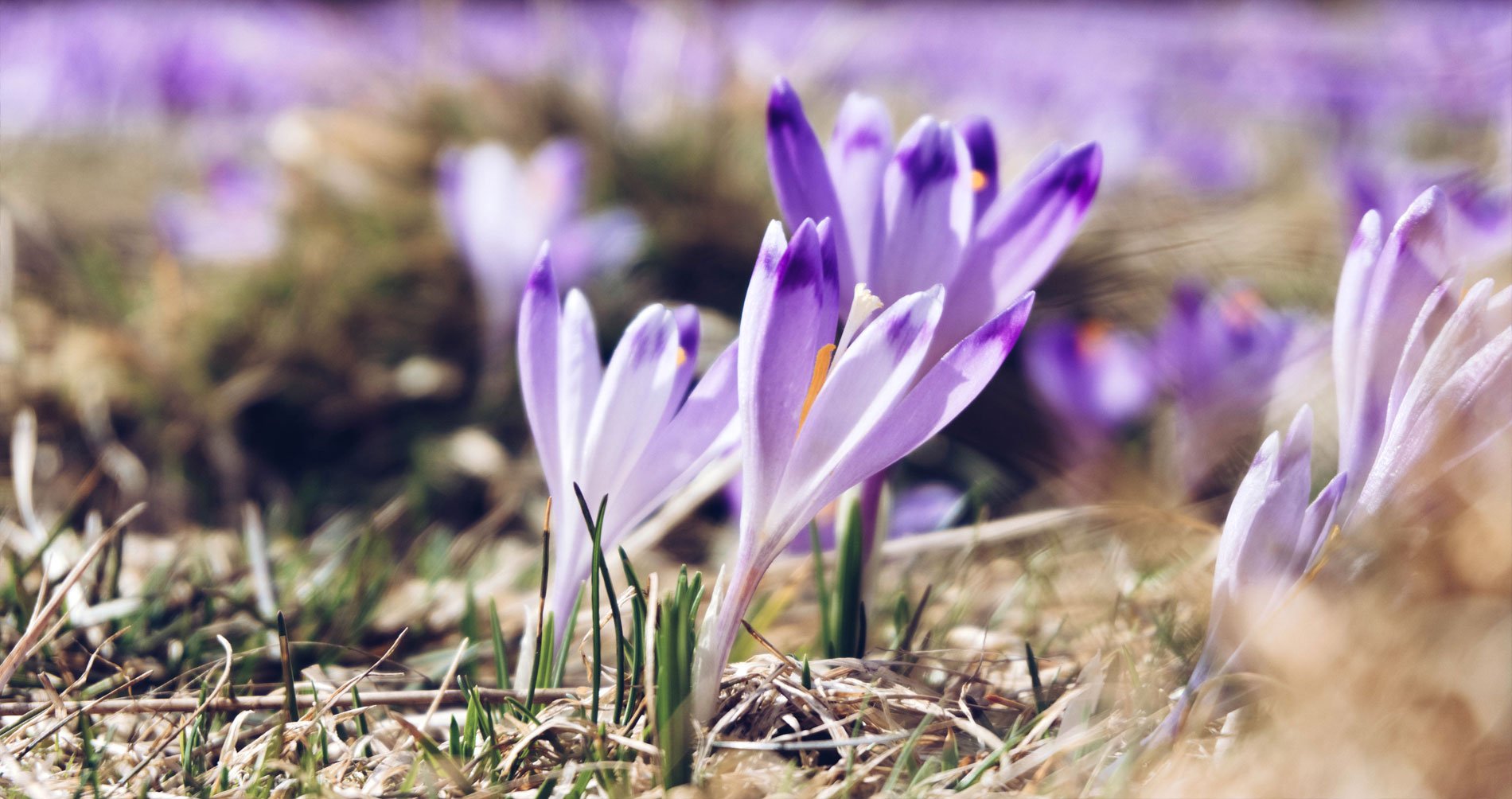 We still had some free time to manage, before we set off on our way back, so after long negotiations – drive in, get in, don't drive in, don't get in – we reached Gubałówka. After Gubałówka you know that there is nothing to expect too much – still the same market of diversity and souvenirs made in China, but with a beautiful view of the Tatra Mountains. And for this view it is worth climbing Gubałówka.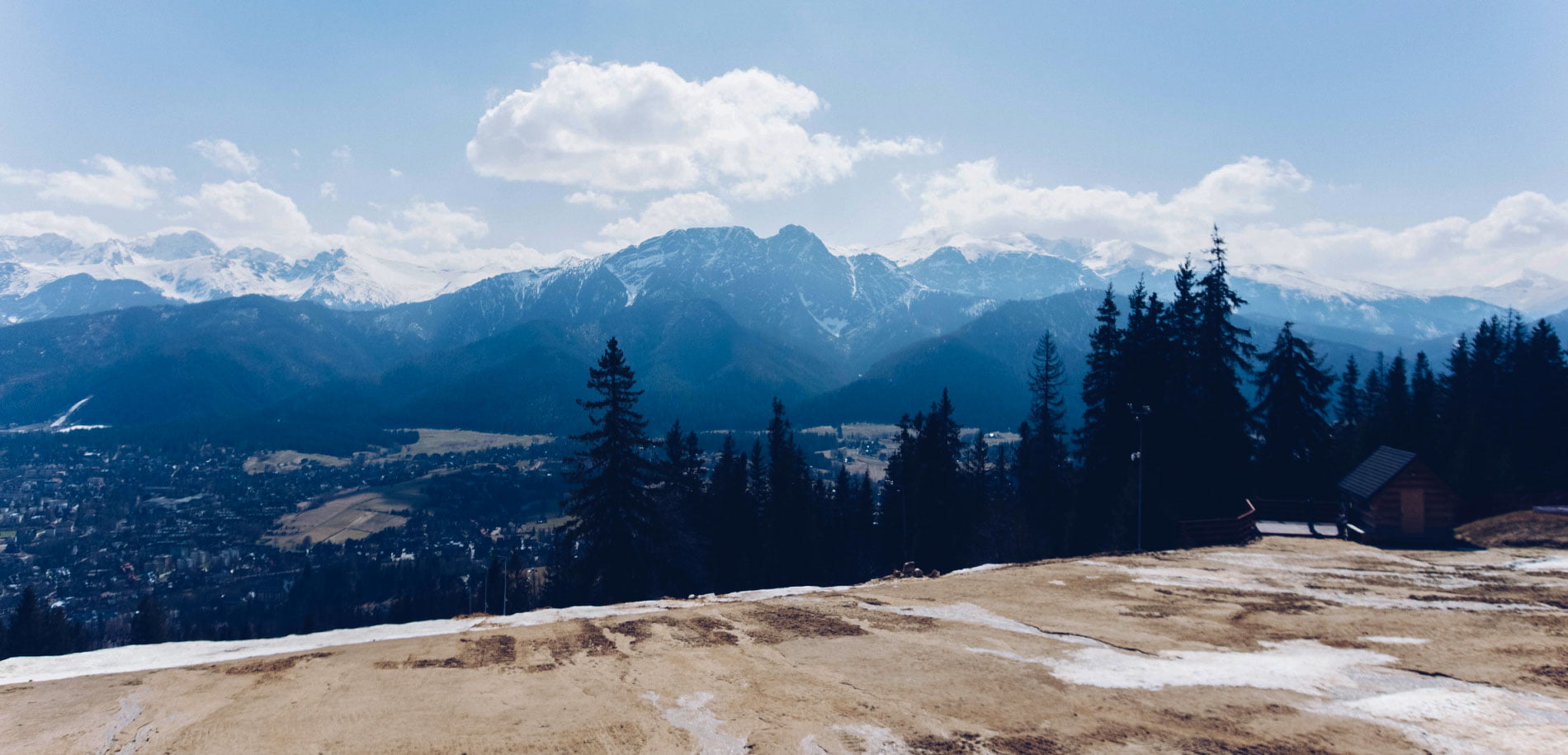 By motorcycle around the Tatra

Mountains

– a way back to Katowice with a view of Babia Góra
We went further along route 958 through Chochołów and Czarny Dunajec, and then 957 at the foot of Babia Góra in the direction of Żywiec and Katowice. The road was great, although at the beginning it was disturbed by intense traffic. We were coming back on Sunday, people were slowly ending their weekend in Zakopane, so no wonder. We suspect that on another day it can be much better. The further away, the more pleasant it was. Good surface, well-shaped corners, some quite sharp (especially those in the Babia Góra National Park). Although the Tatra Mountains were already behind us, and the view of Babia Góra was not so impressive, the route is still worth recommending. We arrived home in the evening with heads full of beautiful landscapes, still alive emotions and the decision that this is not our last trip in this direction.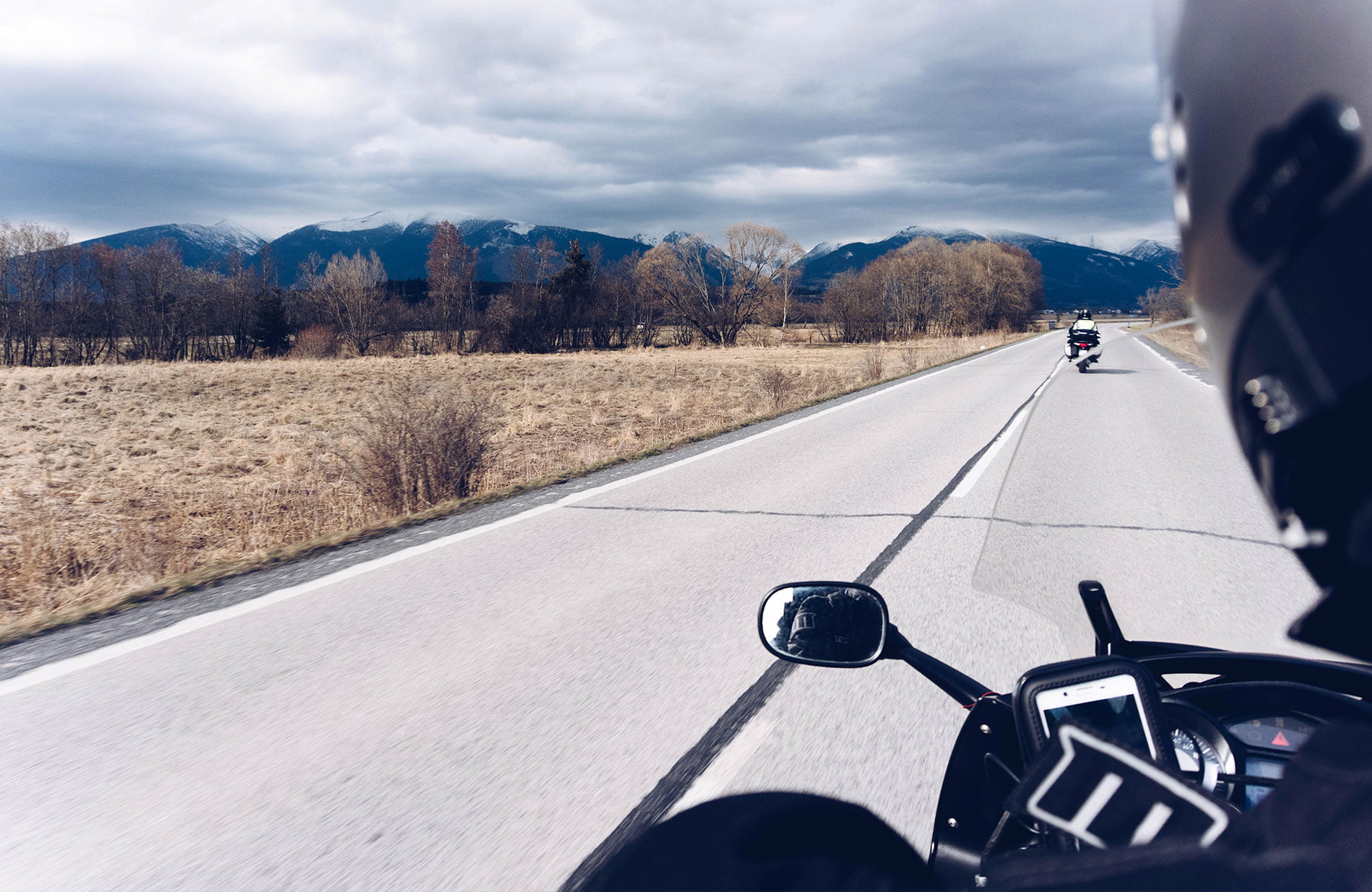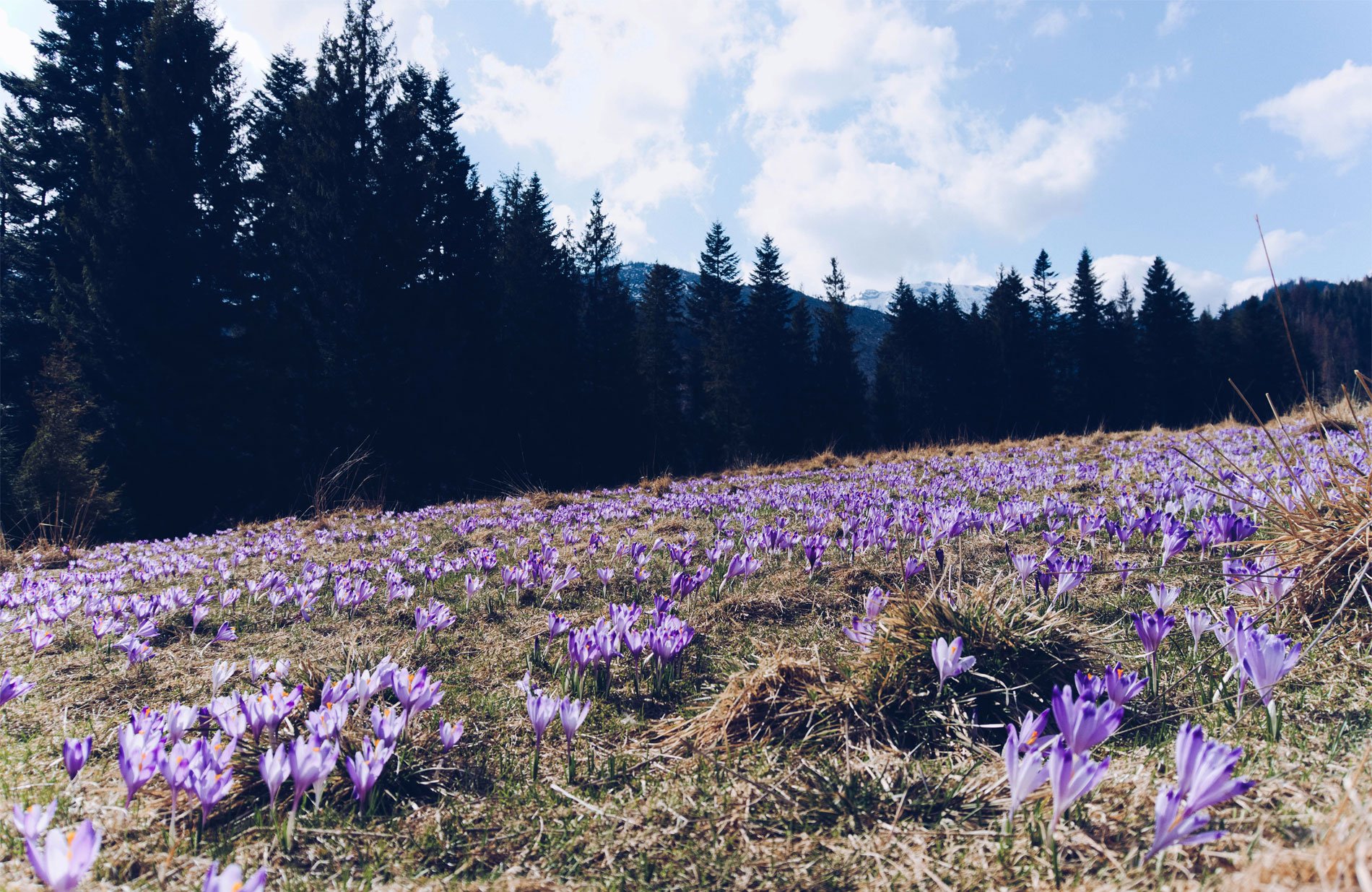 Are you looking for a place to stay in

Zakopane

?
We would be pleased if you could use our referral link to BOOKING.COM. You will appreciate the time we spend on running our blog and help us to expand it further. Below you will also find our suggestions for accommodation in Zakopane.
| Hostel Stara Polana | Apartamenty Krupówki 4 | Czarny Potok |
| --- | --- | --- |
| | | |
| Good location - close to Krupowki and the railway station. Available kitchen with dining room, with access to plates, cups, cutlery, etc. | Pure comfortable apartment with all the facilities directly at Krupówki Street. | Delicious, rich breakfast, everyone will find something for themselves. Very kind and helpful service. |
| | | |
Hostel Stara Polana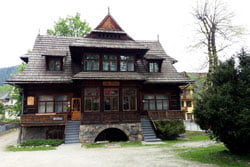 Good location - close to Krupowki and the railway station. Available kitchen with dining room, with access to plates, cups, cutlery, etc.
Apartamenty Krupówki 4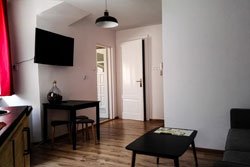 Pure comfortable apartment with all the facilities directly at Krupówki Street.
Czarny Potok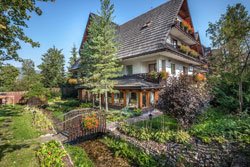 Delicious, rich breakfast, everyone will find something for themselves. Very kind and helpful service.