Are you going on a Roman holiday and wondering which motorcycle route from Poland to Italy is the best? We have chosen a route through Austria with an overnight stay in Vienna to explore the city. Then we headed towards Padua, where we had another overnight stay. For us, it was the most comfortable and fastest choice, and the time was most important for us. For those interested, at the very bottom of the entry, there is a map, which you can download and upload to your phone.
By motorcycle to Italy – route through Austria
We divided the whole route into two sections – to Vienna, where we had our first stay and from Vienna to Padua, where we had another one. It is worth to book your accommodation earlier, because although it is not problematic to find some accommodation online during your trip, after the whole day you are so tired, that you simply do not want to search for anything. We also spent one day in Vienna. Check out our article to see what we managed to see in one day. We spent the whole day on reaching Italy from Vienna, almost 600 kilometers. We decided to take a quick double carriageway E59 in the south of Austria, towards Italy. We preferred to avoid local routes, although probably more interesting, but also much slower. Although, we have to admit that even the E59 in Austria can amaze with its views.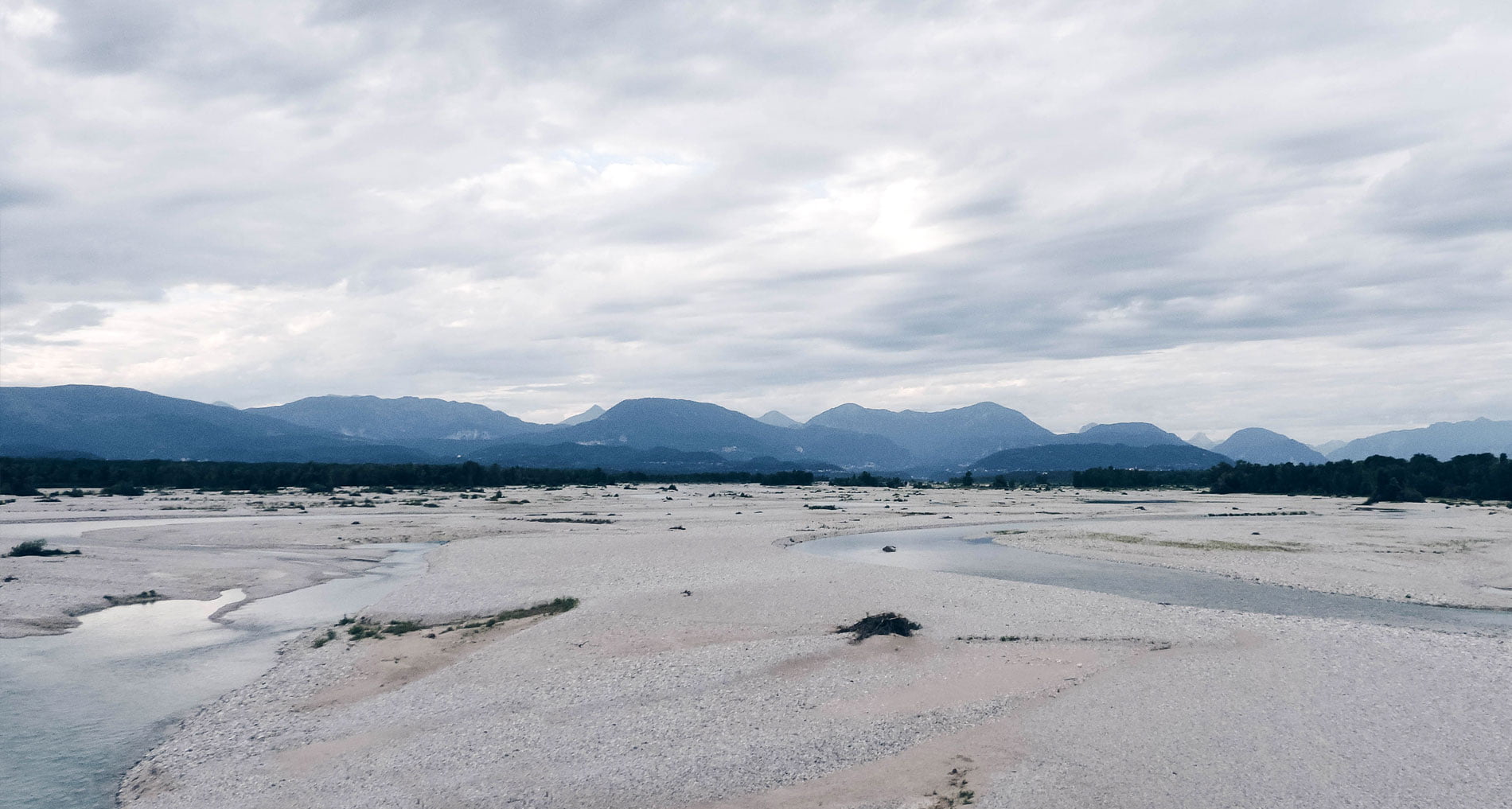 By motorcycle to Italy – make sure to take a stop near

Wörther See
It's worth to stop over near Wörther See. It is said to be one of the warmest and cleanest alpine lakes, and its temperature reaches 27-28 degrees Celsius! Wörther See is a great place to relax for a while, eat something, because the catering facilities, as befits a tourist base, are really impressive. From fast food to exclusive restaurants, everyone will find something for themselves.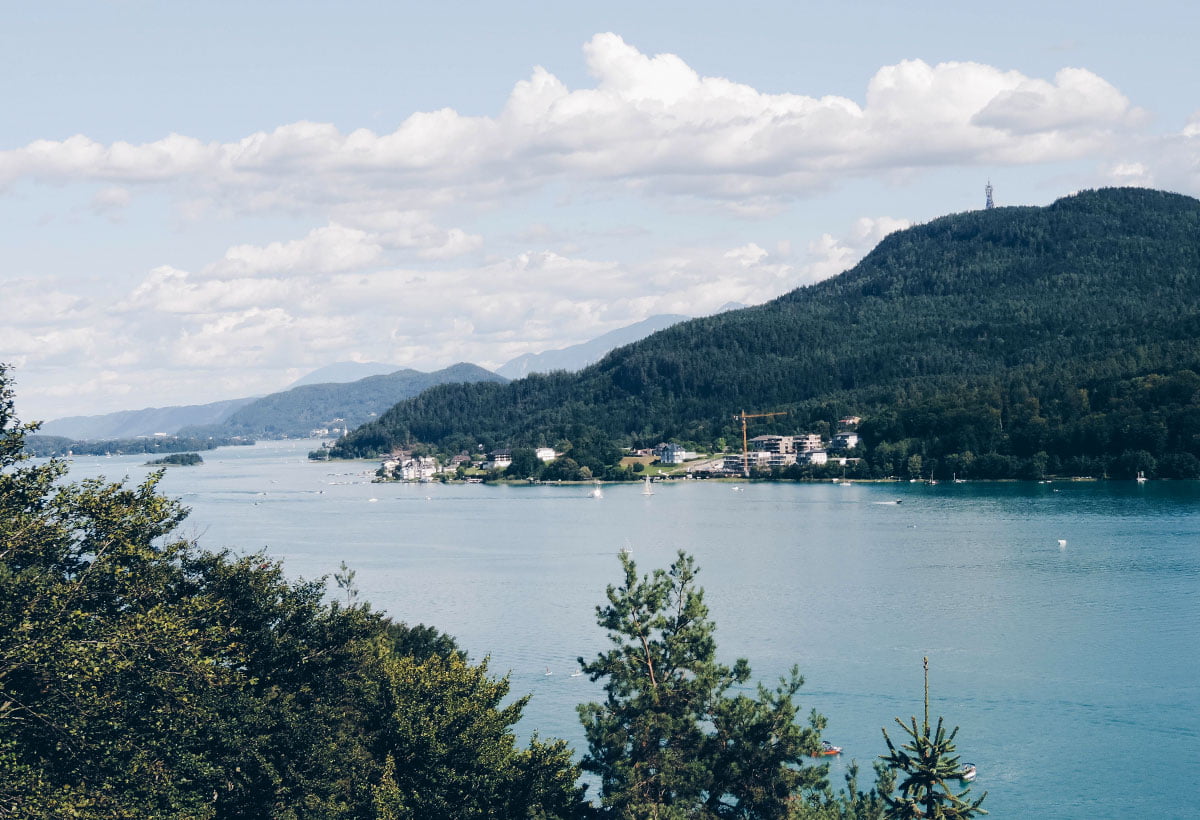 By motorcycle to Italy – through mountains and 18 tunnels
We entered Italy via the A23 motorway, which goes through the mountains by 18 tunnels. The views between them – well, delightful. If you have more time, we recommend the very picturesque local SS13 road running along the highway (not through but between the peaks). We entered it near the village of Amaro and regretted that we did it so late. Later, passing Udine and Venice with the local roads, we arrived late in the evening at the destination of our journey – Padua. Why did we choose Padua? Because it is an ideal base for excursions to Venice and the famous San Boldo Pass. Moreover, it is no less charming town than the most popular Italian cities. We wrote about Padova here and really we recommend you to visit it.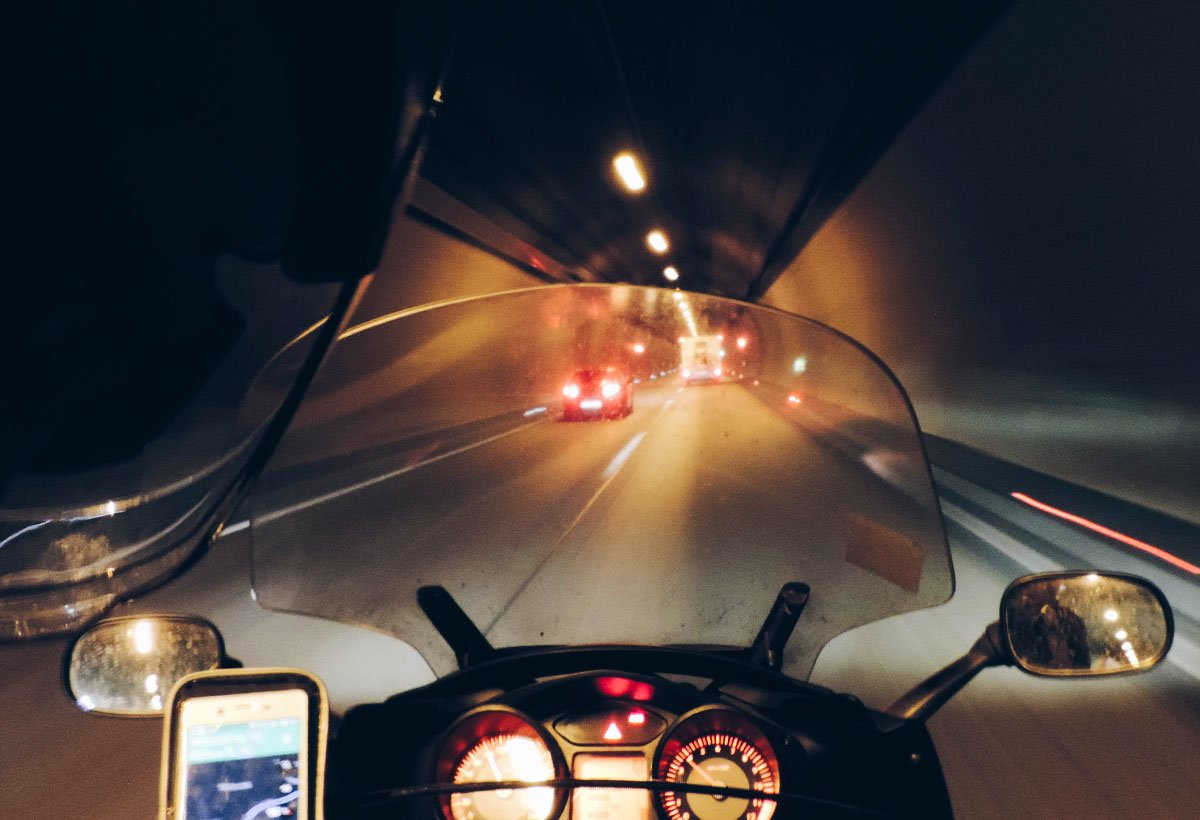 By motorcycle to Italy

– watch out for fines in Austria!
Roads in Austria are usually pretty good quality, so watch out for speed limits. It's not worth going crazy, the fines are quite high and the police there are literally everywhere, even though you can't even see them. We found out about it by stopping for a moment, on the side of the highway. We wanted to change the navigation settings because something was wrong with that. Not even 30 seconds passed when the blue lights appeared behind us and a very nice policeman asked if anything had happened and if there was anything he could do to help us.
Remember that in Austria you cannot use the side lane (technical one) and the "tunnel of life" (during traffic jam). You can get a pretty big fine for this.

We mentioned high speeding fines. They really are high, and the Austrian Police are patient in sending notifications. For example, speeding above maximum speed allowed in open terrain will be fined of 160€ and above.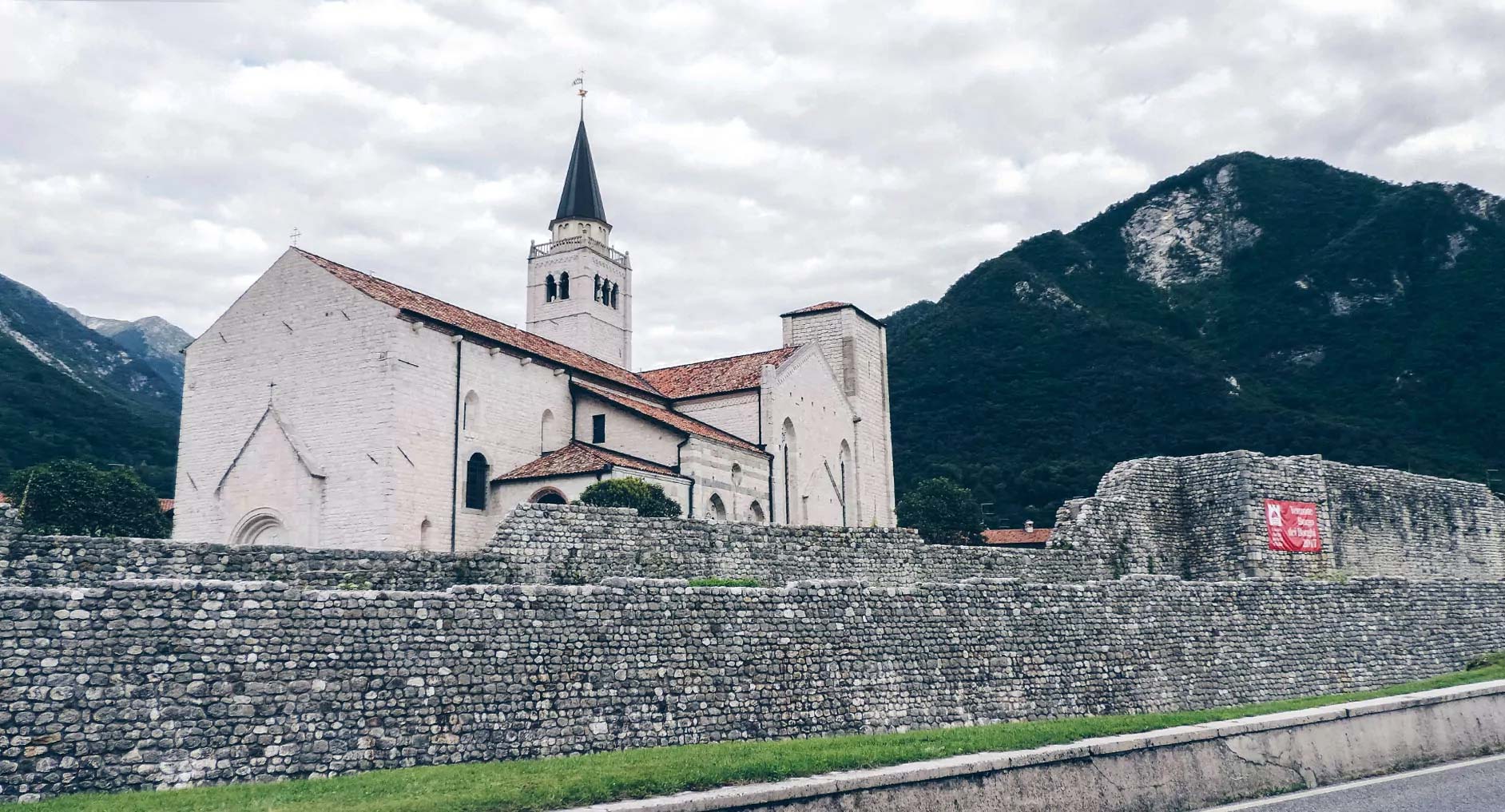 A bunch of useful information at the end

If possible, refuel the motorcycle at the Austrian side. After crossing the border you can say goodbye to reasonable fuel prices. Prepare for the absurd 2€/litre and above.

Motorways in Italy are expensive. Even very expensive. You'll pay for the distance traveled and the prices depend on the terrain and the complexity of the roads. The rules are simple – the closer to the mountains the toll is more expensive. If you have the possibility, use the free routes, which very often run along the highways. The toll table for motorways can be found here.
We wrote about traffic regulations and parking rules in Italy in this article.
Practically information about Italy itself, what to expect and what for to prepare, you will find in our guide Italy practically.