The day promised to be great, although as it turned out we didn't get up until 11 o'clock (it always takes the most time to get out of a warm sleeping bag, who was in Iceland knows how it is :)))). No less, finally, after breakfast and coffee, we managed and set off. And our plan for today was trip around the Snaefellsnes peninsula, but not like from guides – point by point, but with stops where we like to stop or we always wanted to come back. So it will be about seals, a black church, thousands of wings over the cliffs in Arnarstapi, the most iconic mountain of Iceland, and swimming with the Vikings.
Ytri-Tunga and our seal dream come true
Seals, like puffins, have become our obsession. We were really looking for them in many, many places. Usually with a poor result, and our sadness deepened when our friends were putting online more and more pictures of these charming animals, lying on the beaches which were a few kilometers from our place of residence. Going back to Ytri-Tunga – if it was our birthday, we really couldn't dream of a better present. Dozens of lying adults and young seals were turning our hearts into sugar foam. It was almost like a dream come true for a young child. If you're just as crazy about them as we are, Ytri-Tunga is really worth recommending. Just remember a few important things: a) you have to choose a warm, sunny day (preferably in May or June, when there are little seals), b) absolutely never try to approach the little seals and don't stand between them and their mother, c) to make a close-up, it's worth having a better lens with you, the seals are quite timid, d) don't forget to take your wellingtons, which make wading in the shallows easier (we wrote about our best purchase in the first post here).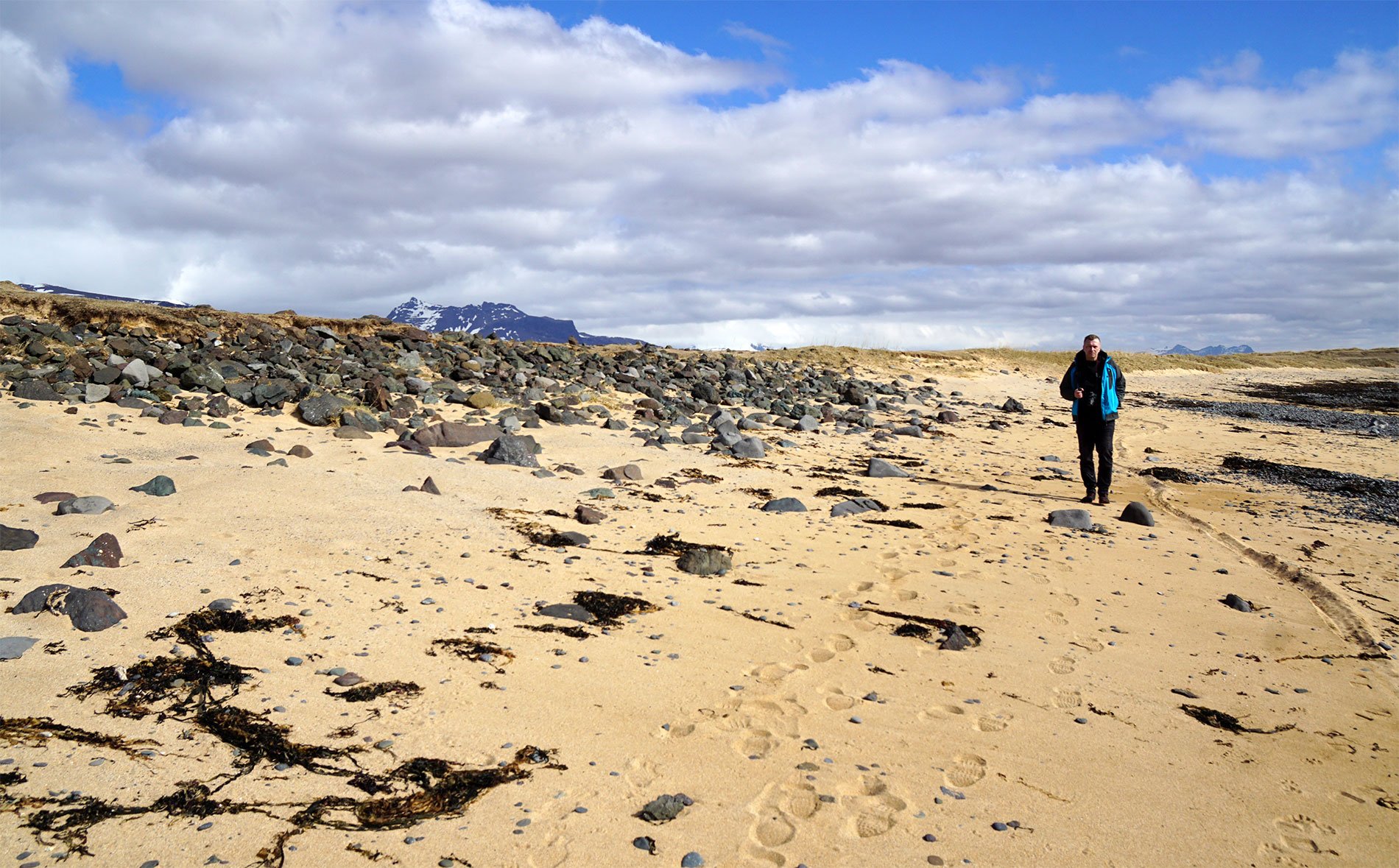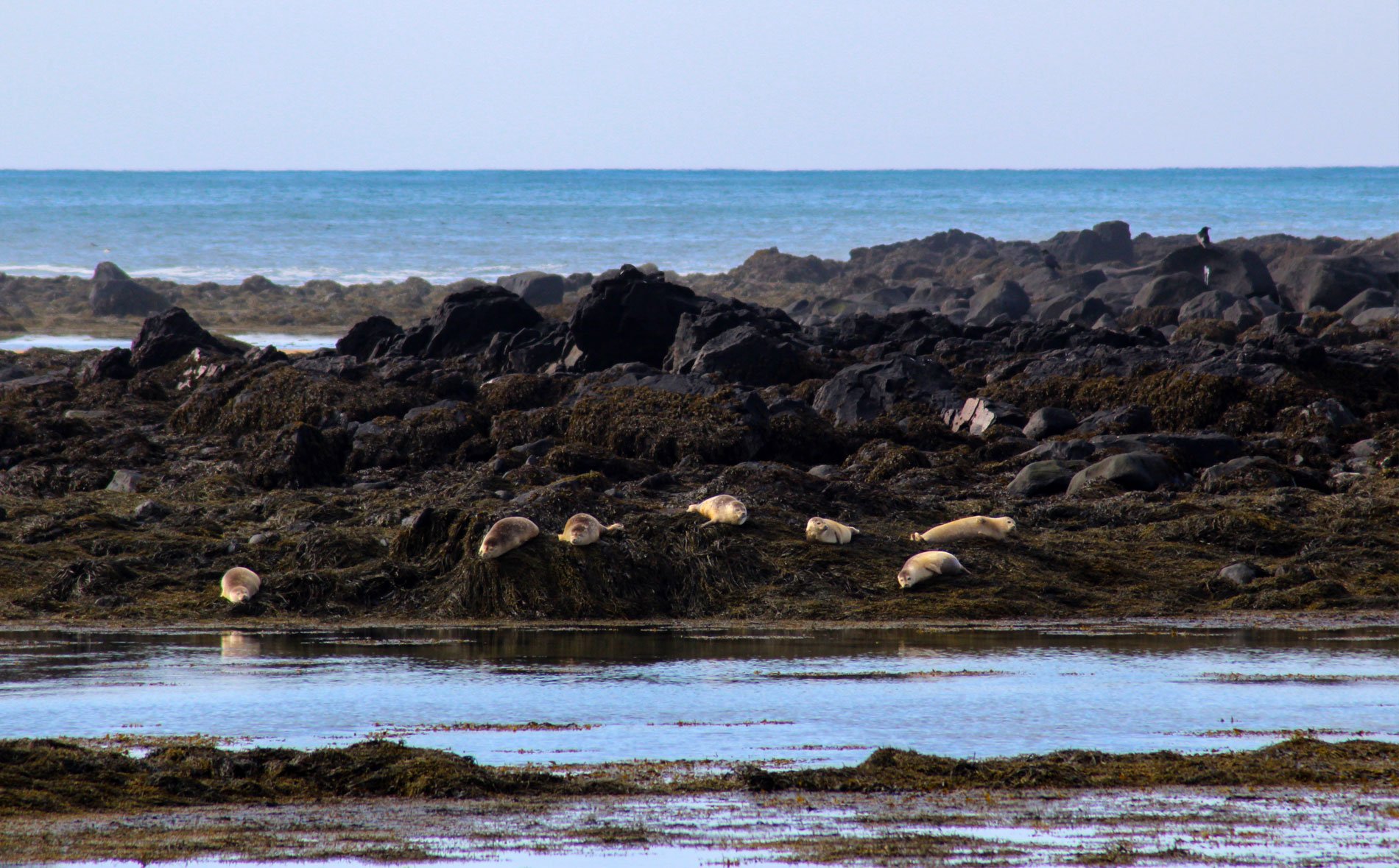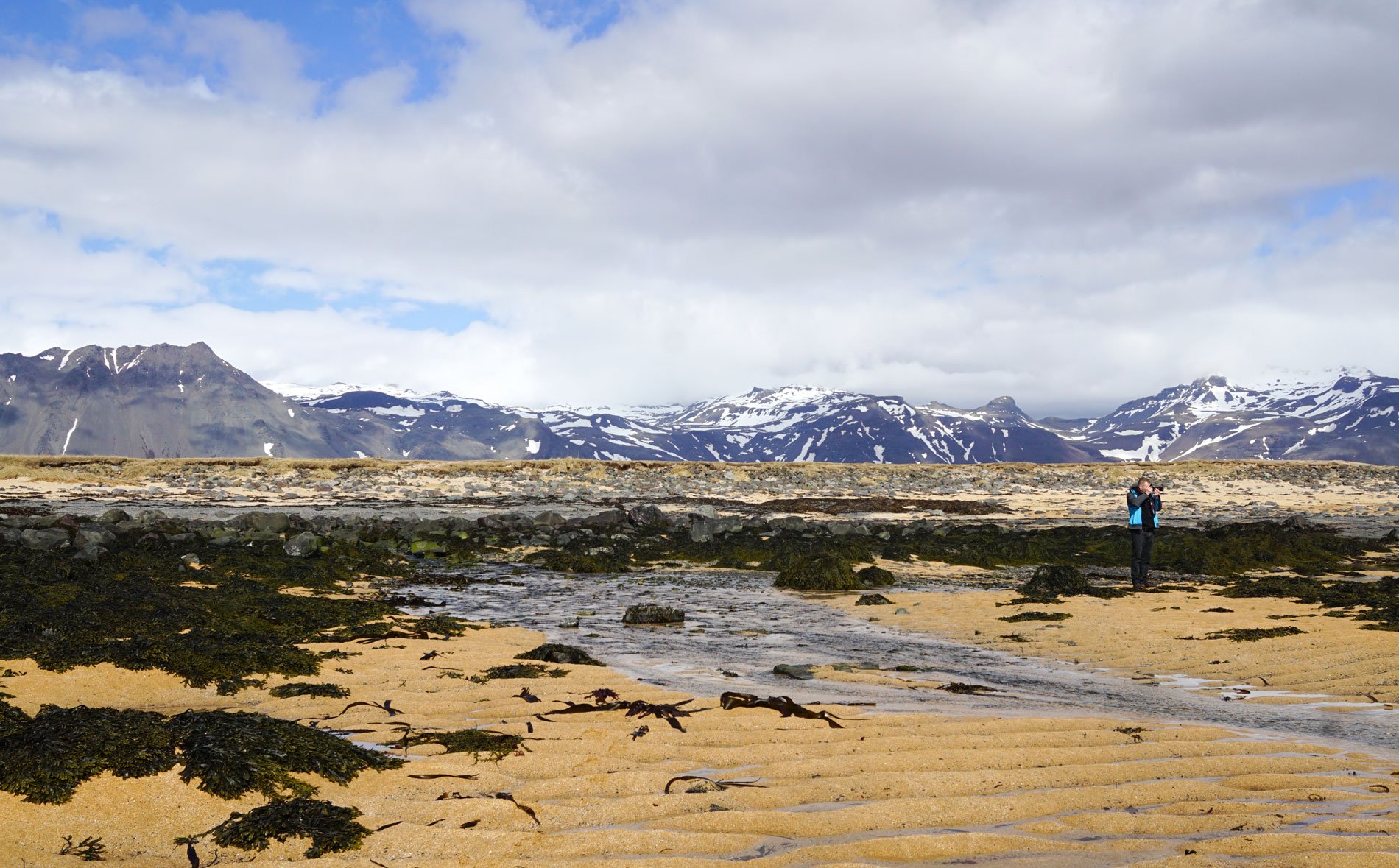 Búðir – lava fields and Iceland's most famous church
Once we had satisfied our need for contact with seals and when the wind started cooling us with cold, we decided it was time to move on to our next point – the most famous black church in Iceland. We don't know when and why it has become one of the recognizable signs of Iceland, but it is to this day and thousands of the same pictures on Instagram bear witness to this (necessarily in a yellow, red, or other strongly contrasting jacket or dress). The church itself is very pretty and it blends in picturesquely with the mountains in the background, but we have seen many similar ones and the more surprising is its fame. Right near the church, several hiking trails start, among the surrounding lava fields, overgrown with soft mosses and the coast – depending on what you like and how much time you have. We, after a short walk, came back for coffee and moved on.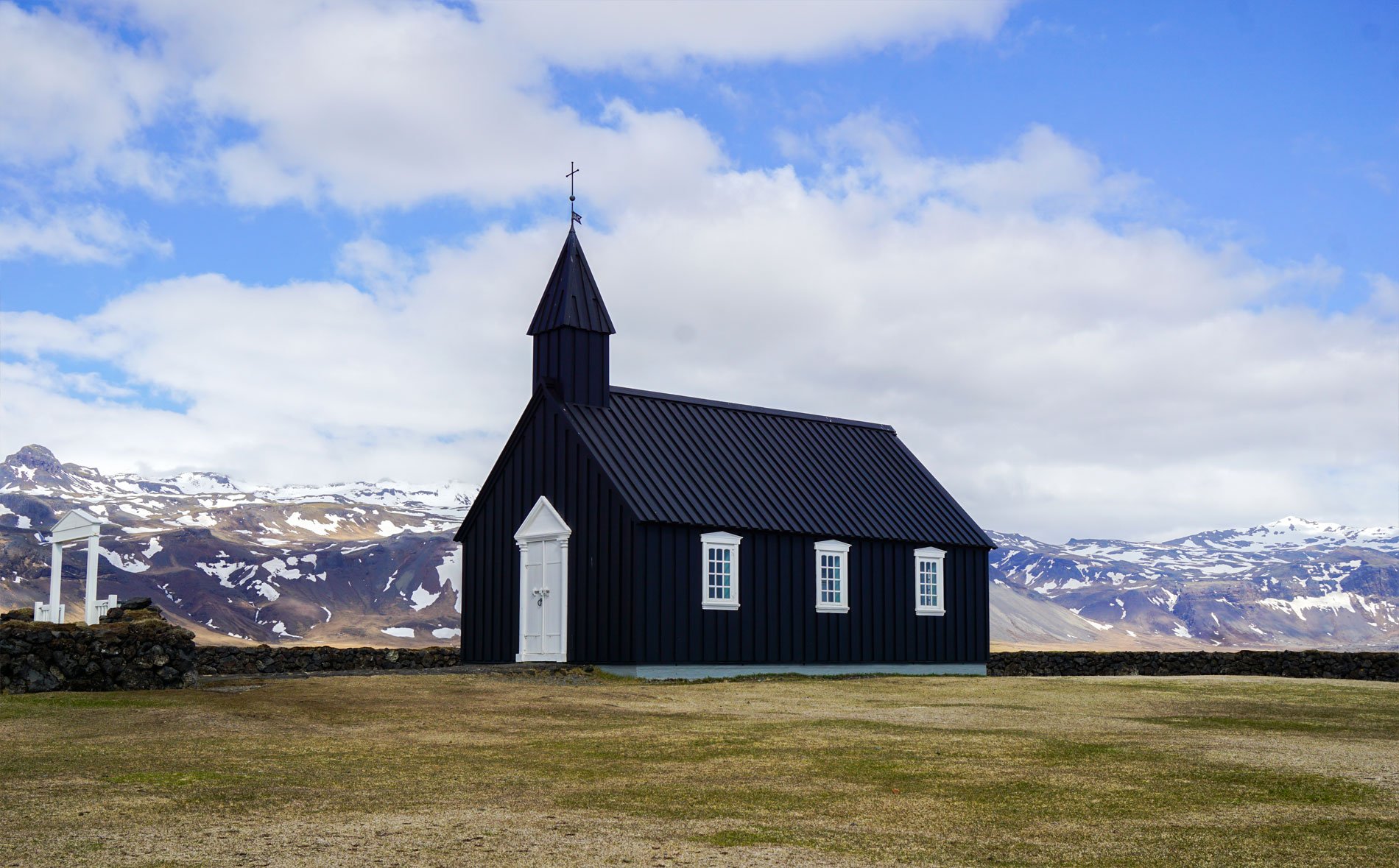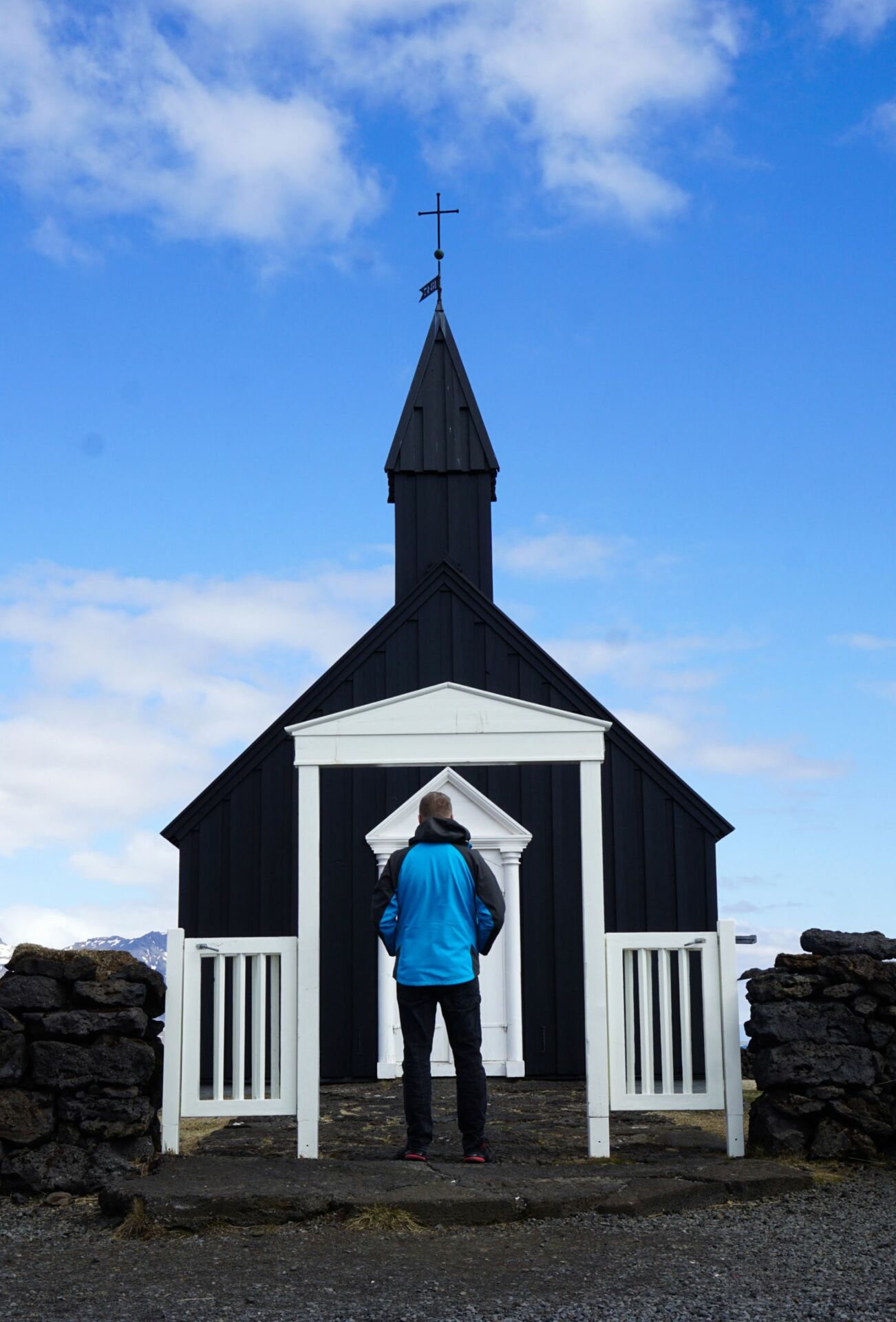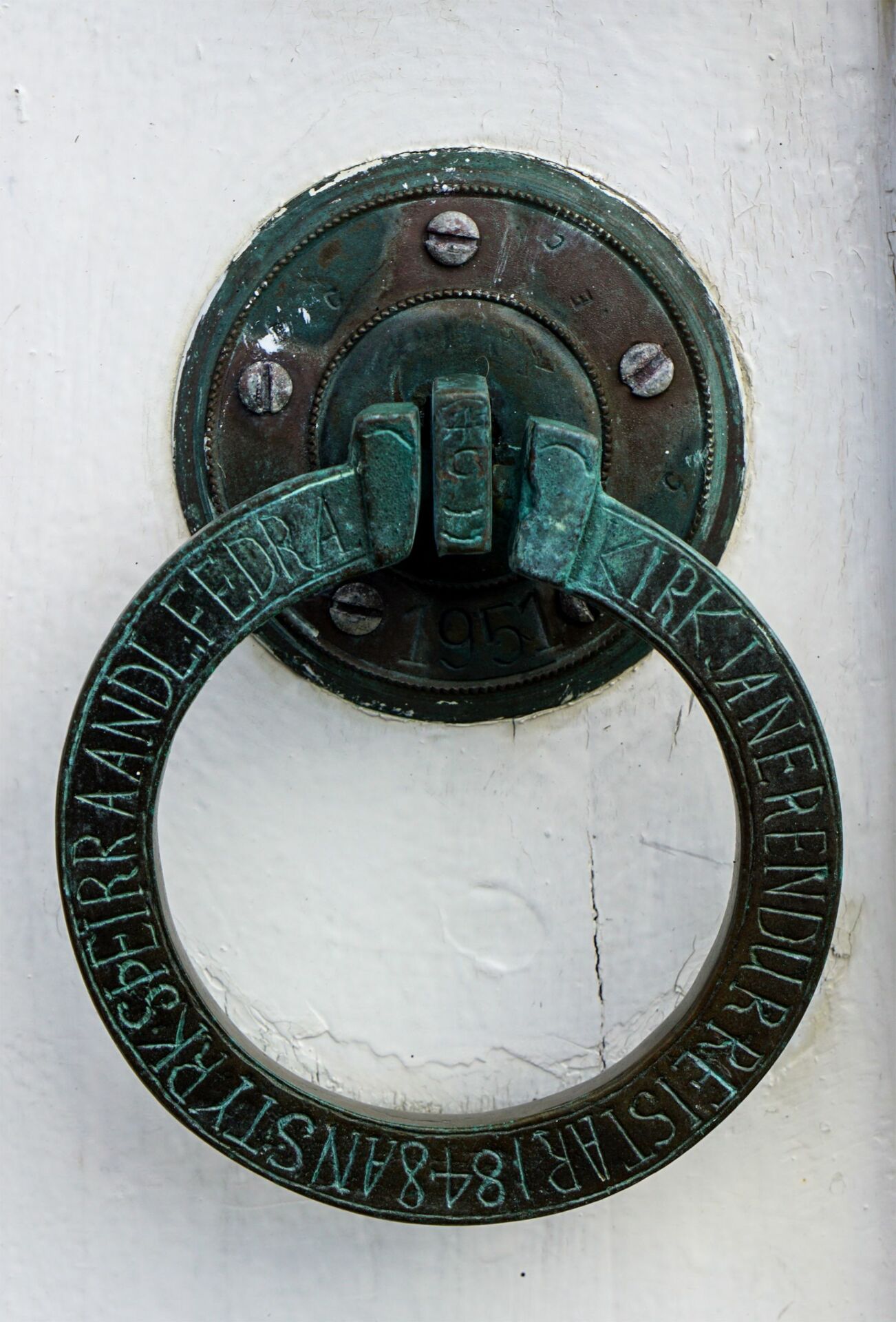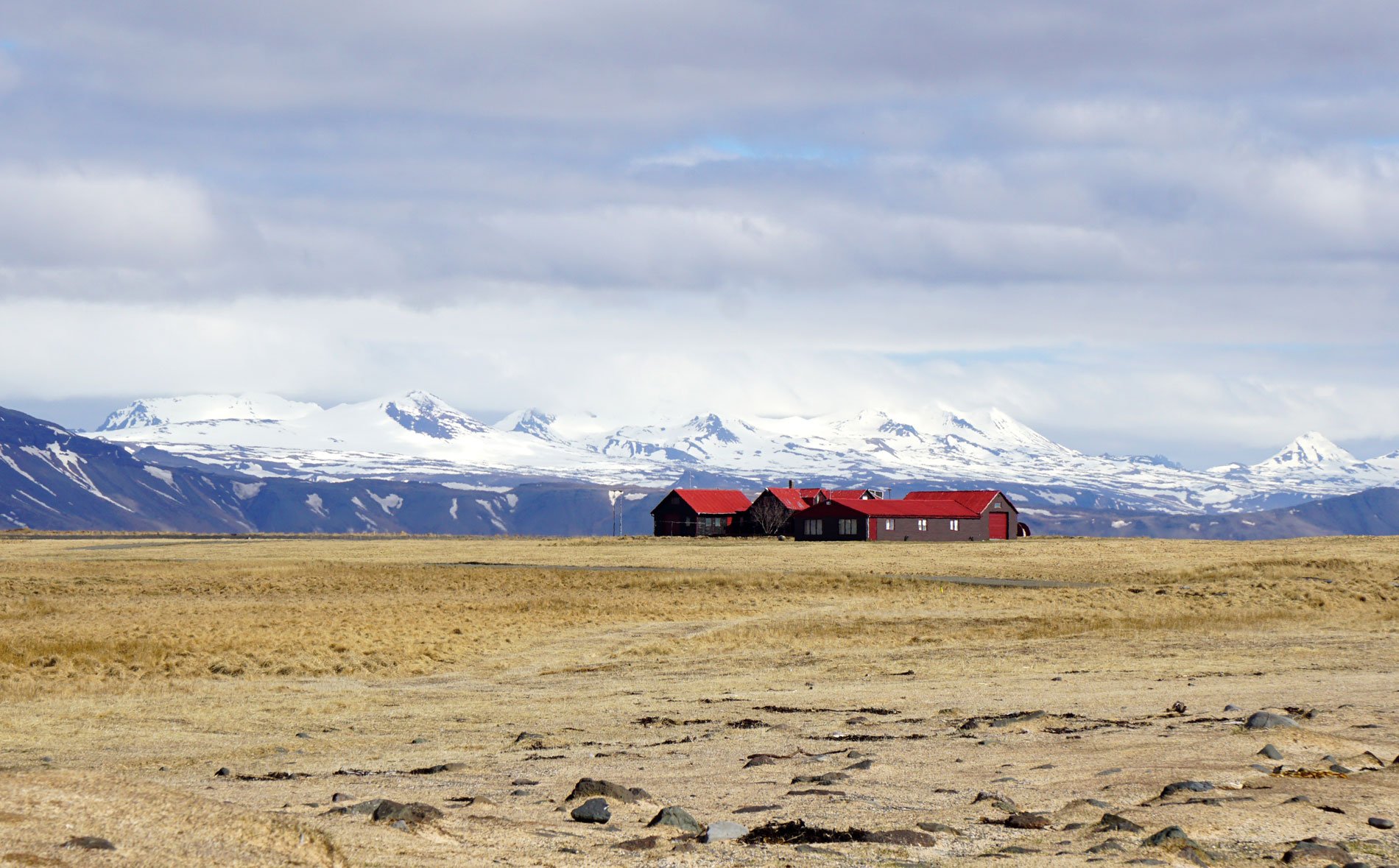 The Arnarstapi Cliffs on Snaefellsnes
Our next target was the cliffs in Arnarstapi – a small village on the Snaefellsnes peninsula, consisting of several cottages, a charming harbor, at least one restaurant (we didn't count, we saw one – it was closed) and thousands (if not hundreds of thousands) of bird wings. We were never lucky enough to stay longer at this place, always the rain catch us and we ran away to the car. But not this time! This time the unnaturally sapphire ocean and blue sky with white like lamb's clouds seemed like nothing from this raw, cold, Icelandic fairy tale. Coyed by the swoosh of the ocean and the screaming of an incredible number of birds, we could really hang out there for hours, if it weren't for the mundane of life (as it usually is). On that day there was still shopping waiting for us, and it is not so easy, as it may seem in Poland. Well, there are almost no all-day shops in Iceland and the larger ones are usually open until 5 or 6 PM. Smaller ones vary, depending on the owner's vision, and sometimes they are closed even during the day time. :))) Opening hours are one thing, the other is availability. While in larger cities there is no problem with that, in smaller ones it is sometimes a 40 km trip. And that's what awaited us. So we gathered our cuffs and moved on. First a shop, and then the most iconic mountain of Iceland – Kirkjufell.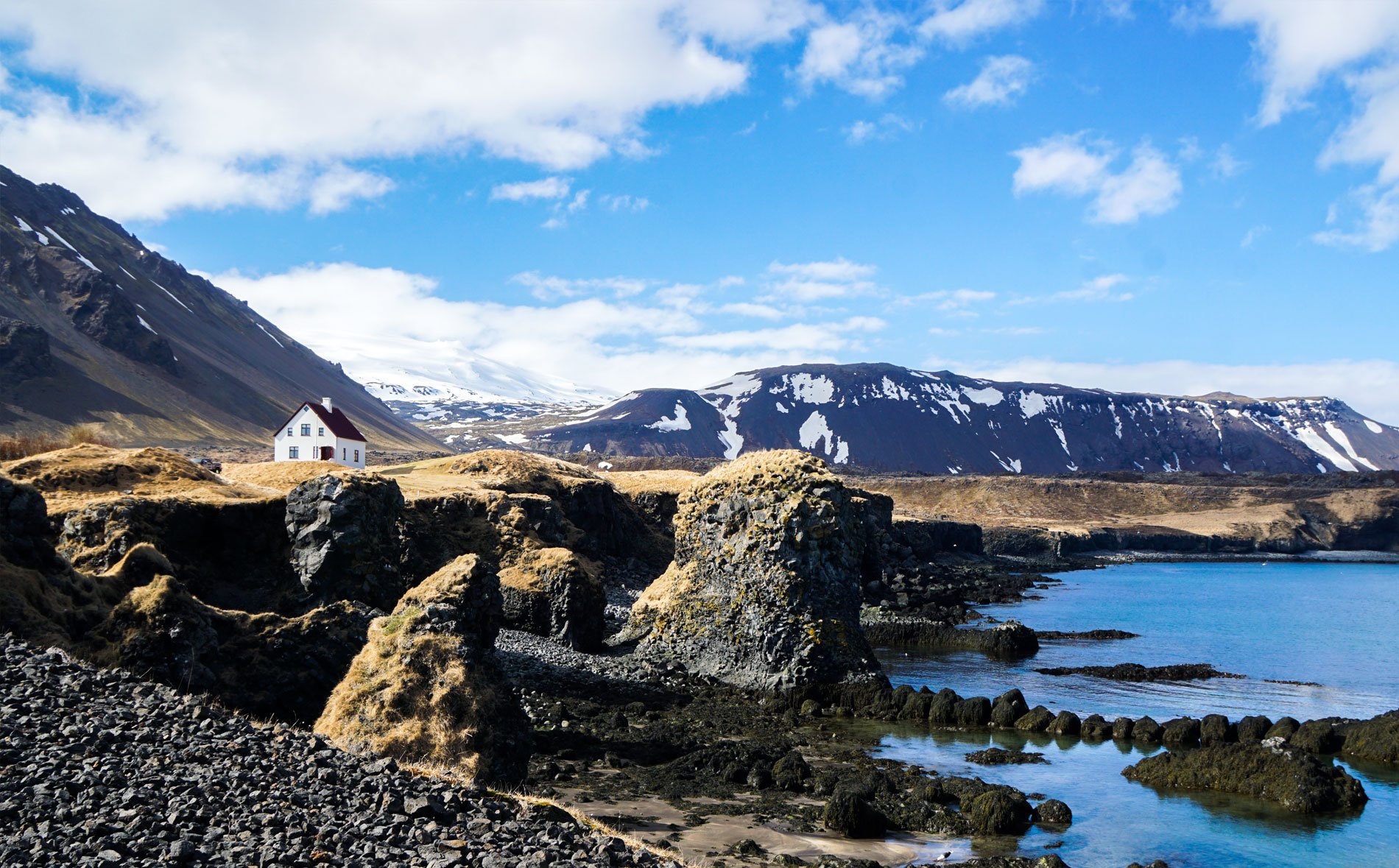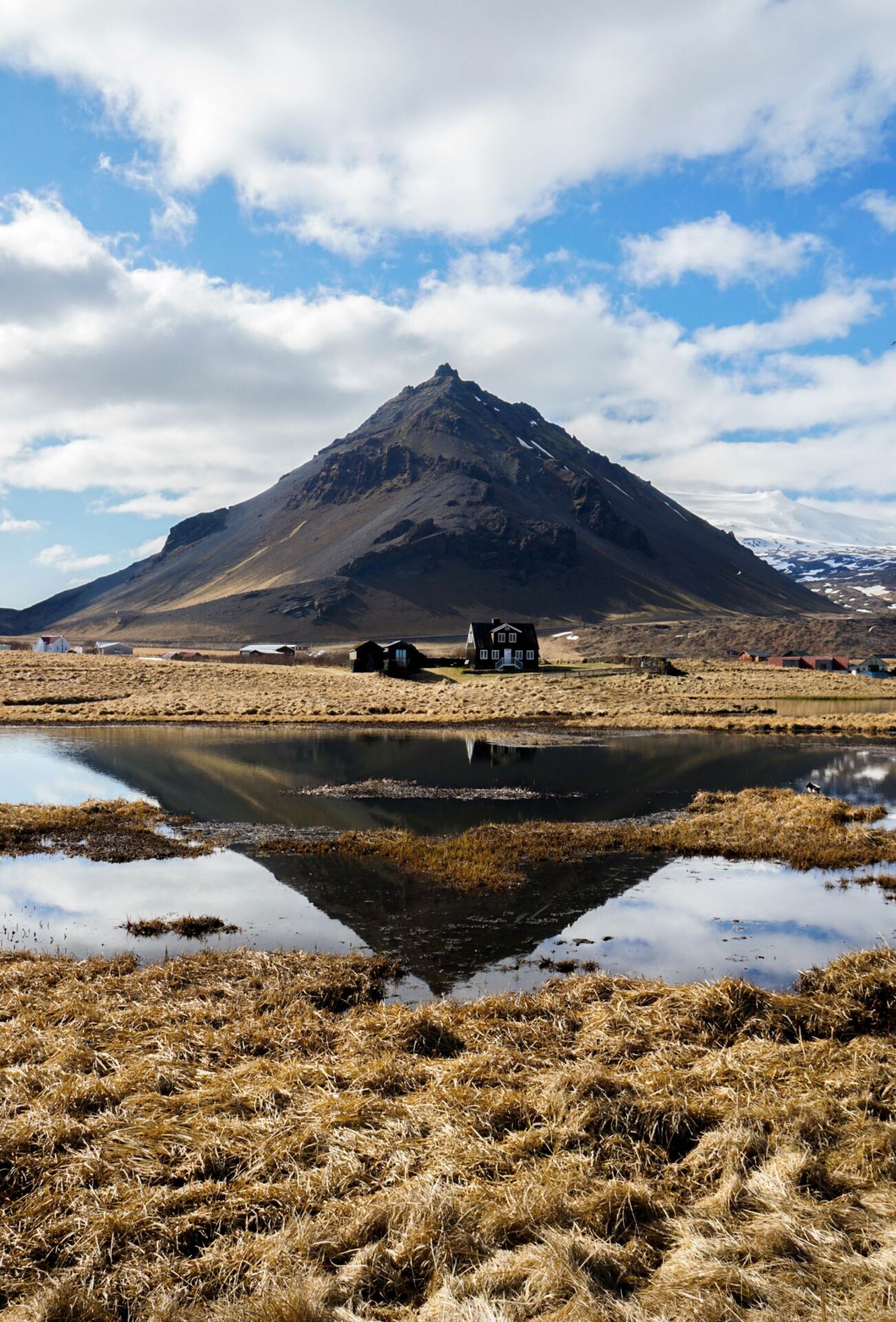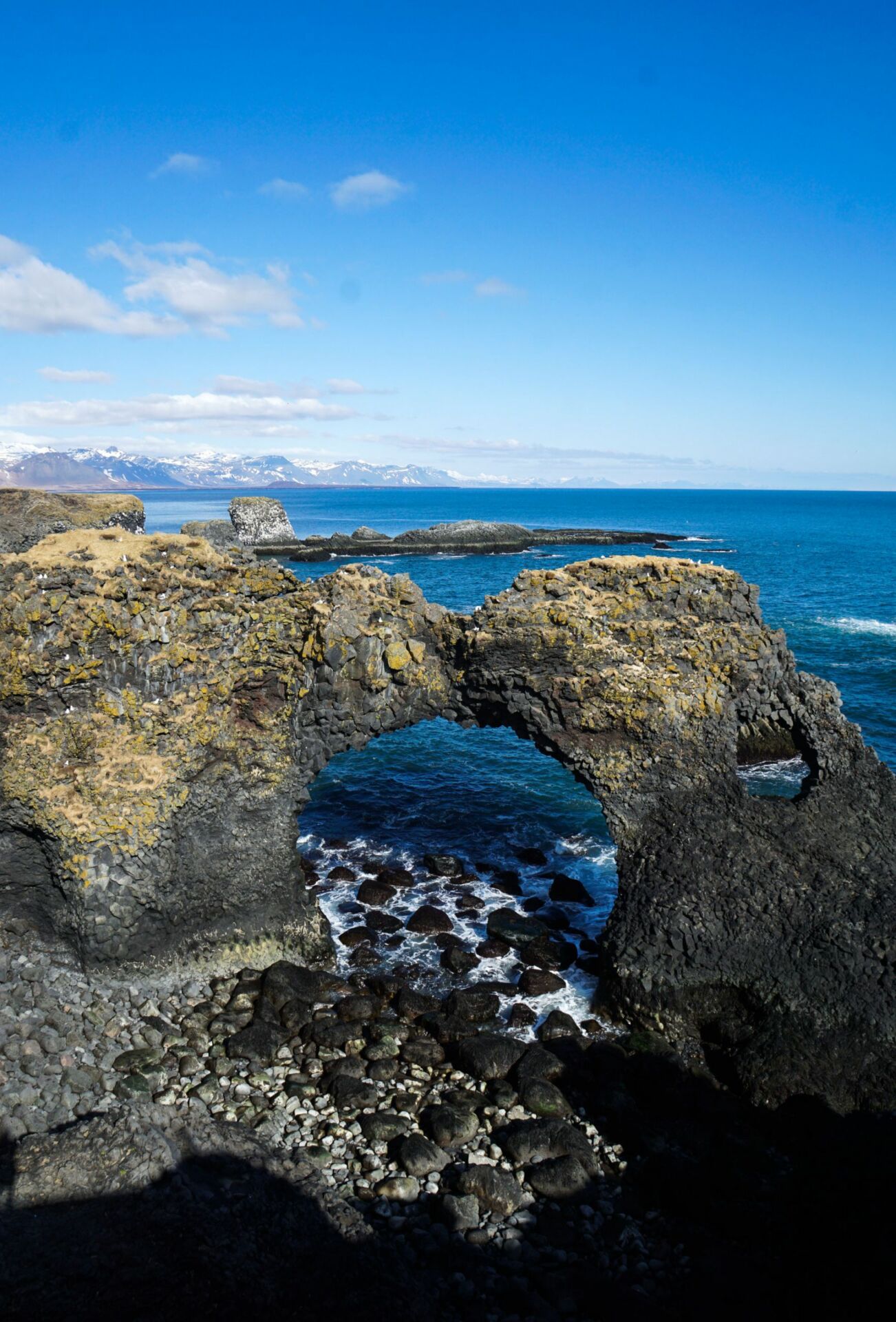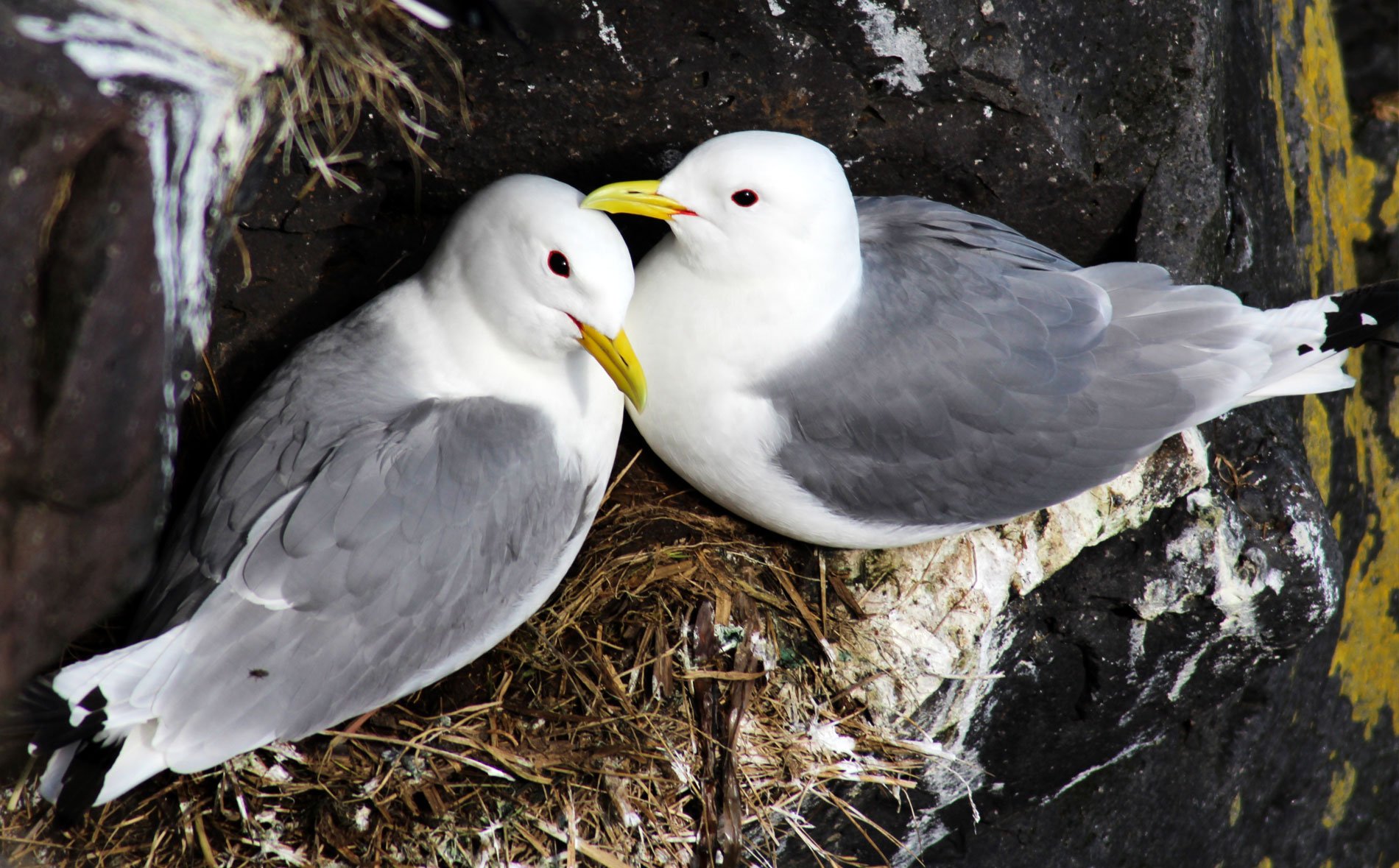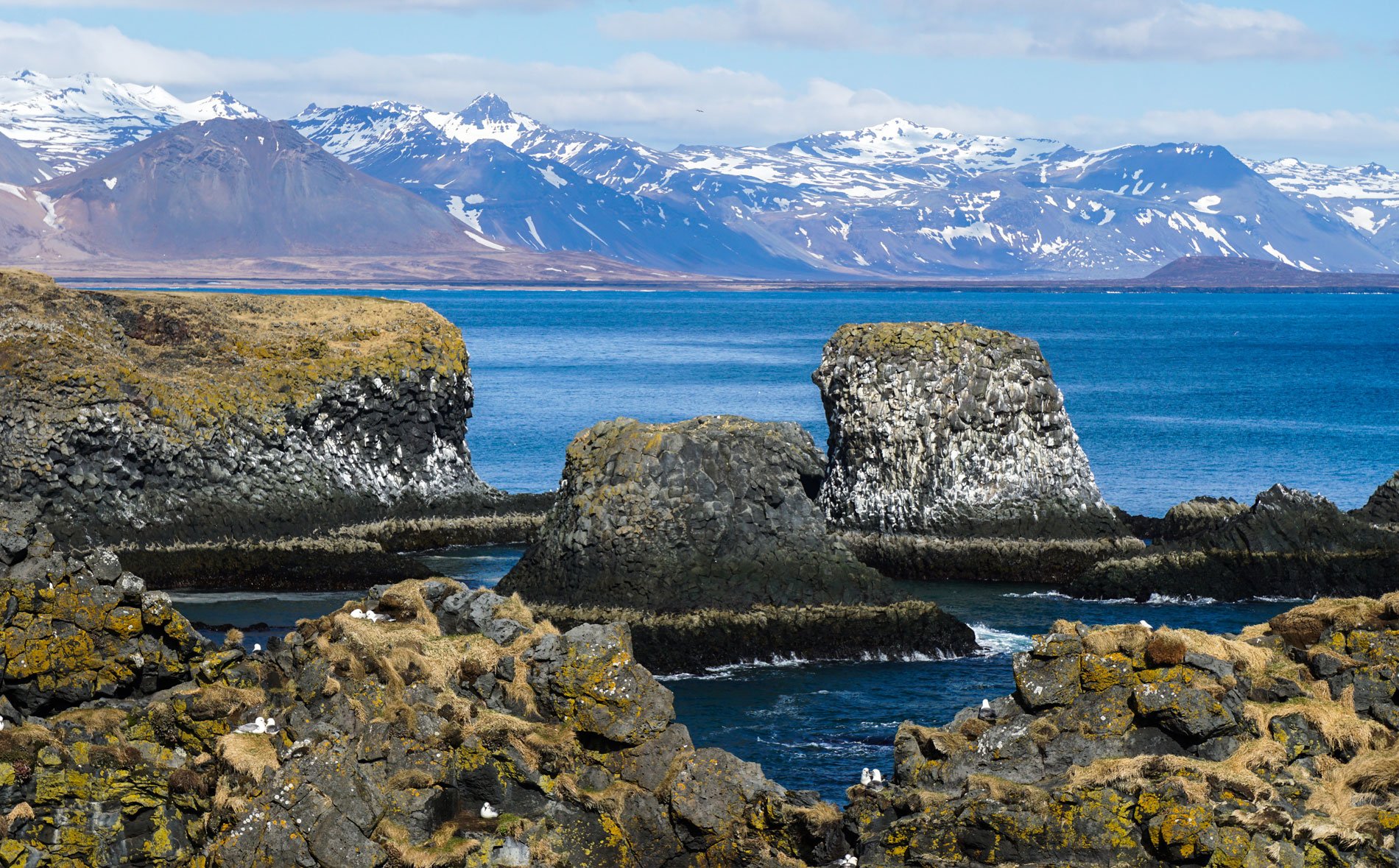 Icon of Snaefellsnes (and Iceland) – Kirkjufell
You'll find it on postcards everywhere they sell them, or even at the airport next to Blue Lagoon. For fans of the Game of Thrones, "arrowhead-shaped mountain", and for Icelanders, just "church mountain". Ever since Jon Snow went looking for it, Kirkjufell has literally been a pilgrimage destination, and if you dream of taking a picture like the one on the postcards, you can forget about it – wild crowds of tourists enter the frame all the time. Everyone wants to have a photo there, because Snow, because the Night's Watch, because the Others, etc. :))) We had seen Kirkjufell before, but it was already very popular, so we "taking advantage" of the prevailing pandemic, wanted to enjoy it alone. There suppose to be a spectacular sunset with a mountain in the background and waterfalls in the foreground, but unfortunately, the sun was playing with us, because it hid behind the mountains from a completely different side (oh, this geography) and that was the end of cool pictures, not to mention the sunset. No less, there was no living soul except us, not to mention the Others, but they were already dead. :)))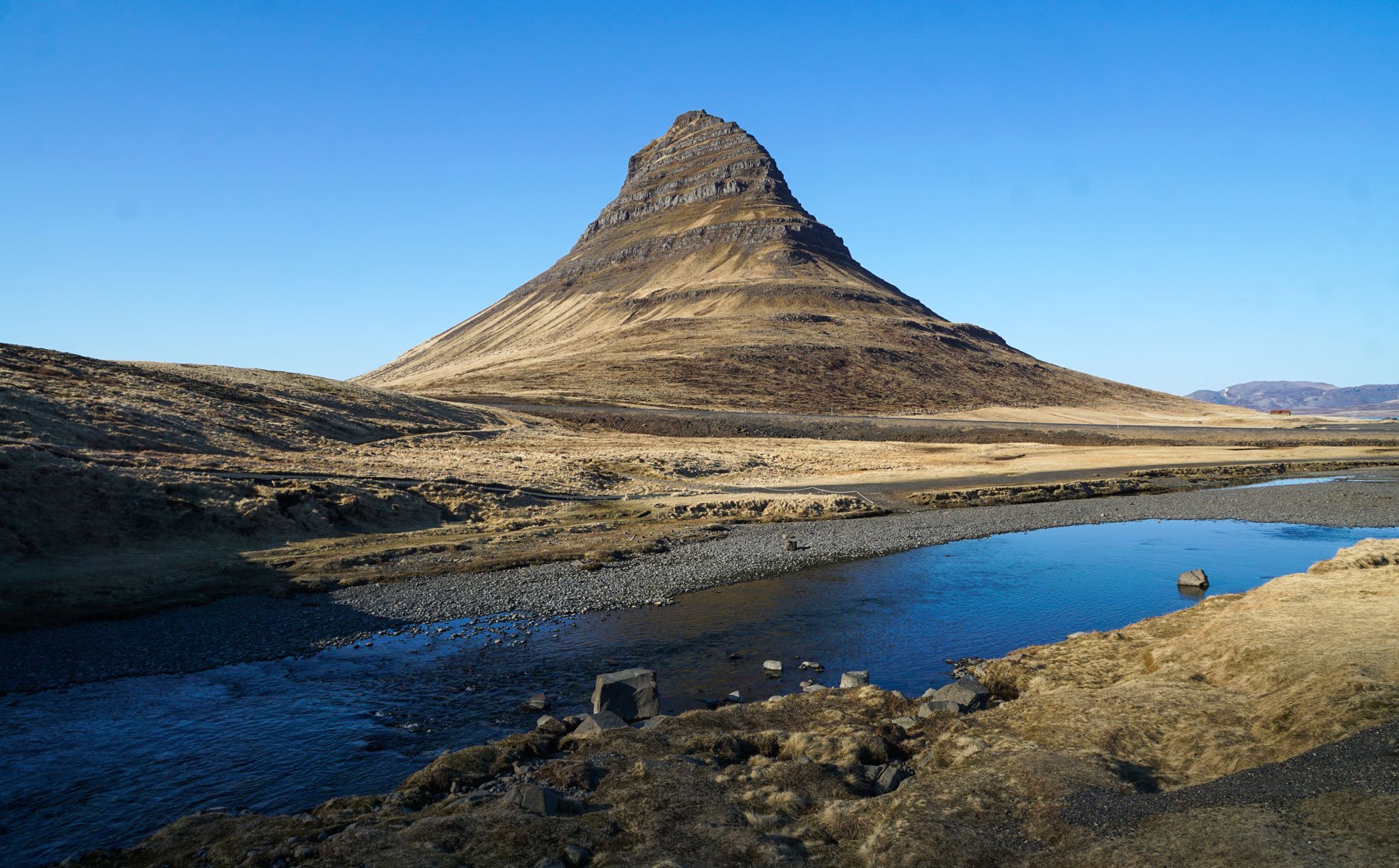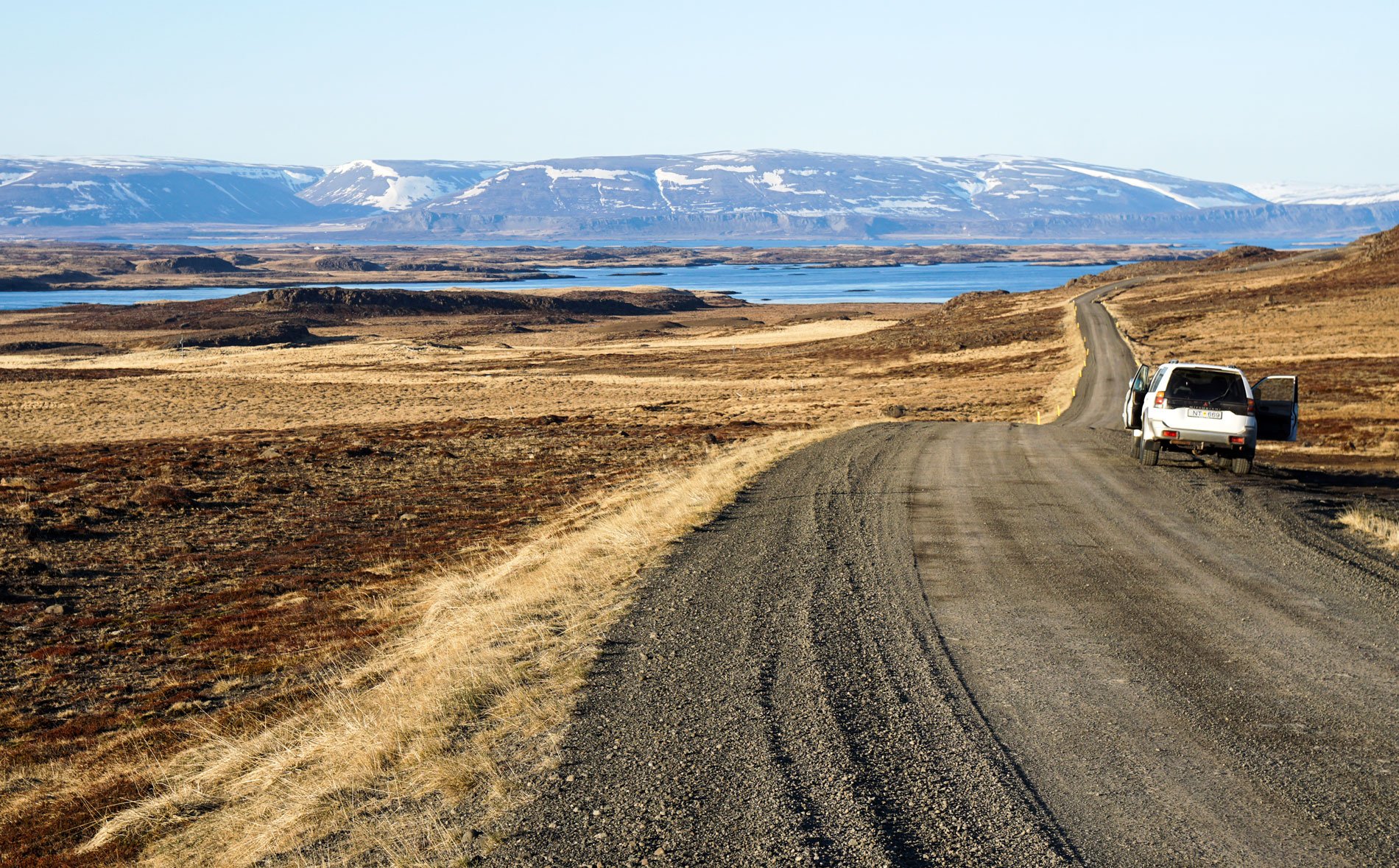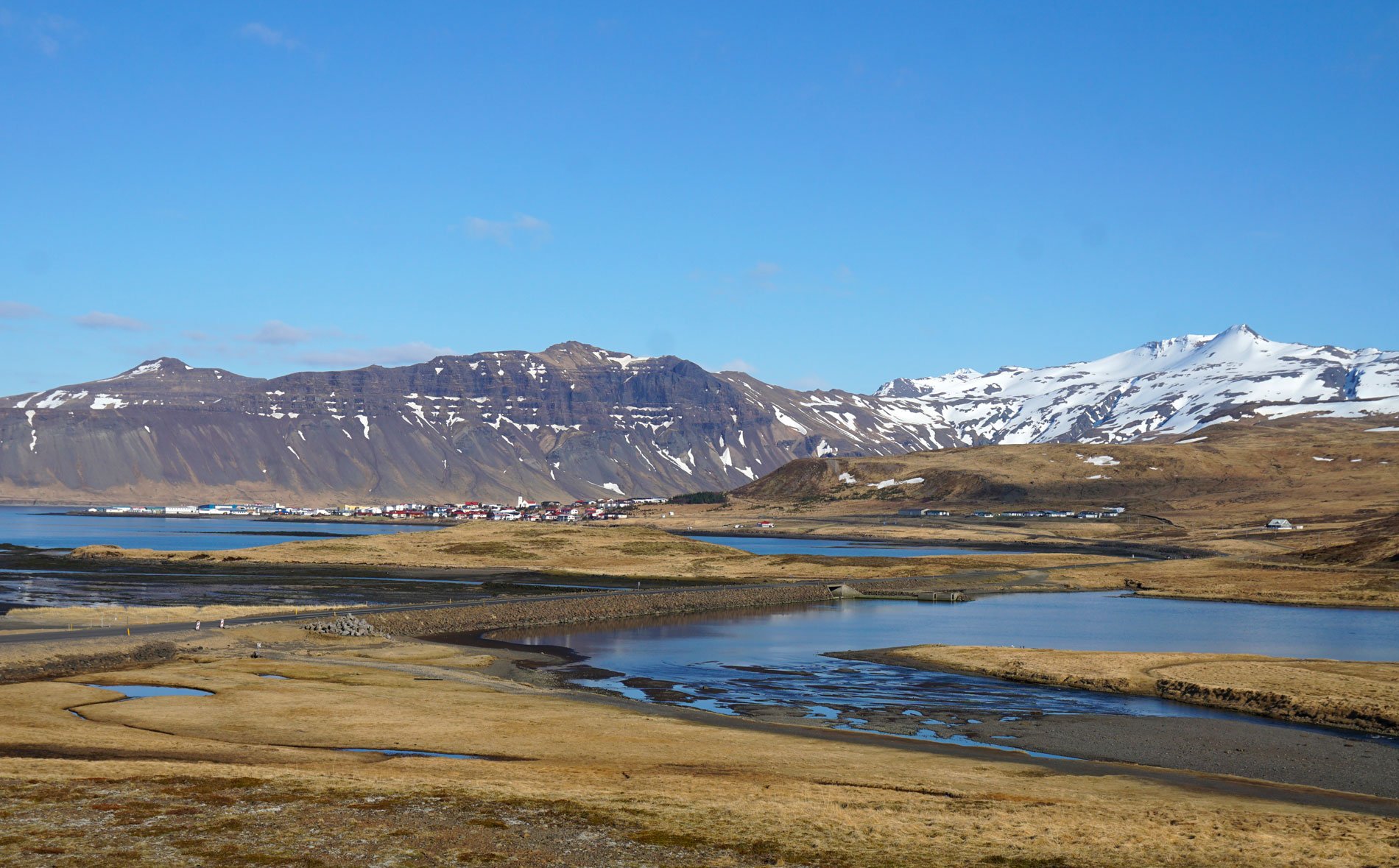 Laugar í Saelingsdal – our bath with the Vikings
After a long, and a bit boring for us, road (unfortunately, the road at a certain point goes off the coast and continues through sand fields without any interesting views) at the end of the day we have a gem for you. A really beautifully situated camping site with perfectly warm springs in its area. Laugar í Saelingsdal has already been used by the Vikings 1000 years ago, so after a day of sightseeing, you can relax like Nordic warriors after bloody battles or hunting. :))) It is worth knowing that you can use the spring even if you are not staying overnight at the campsite.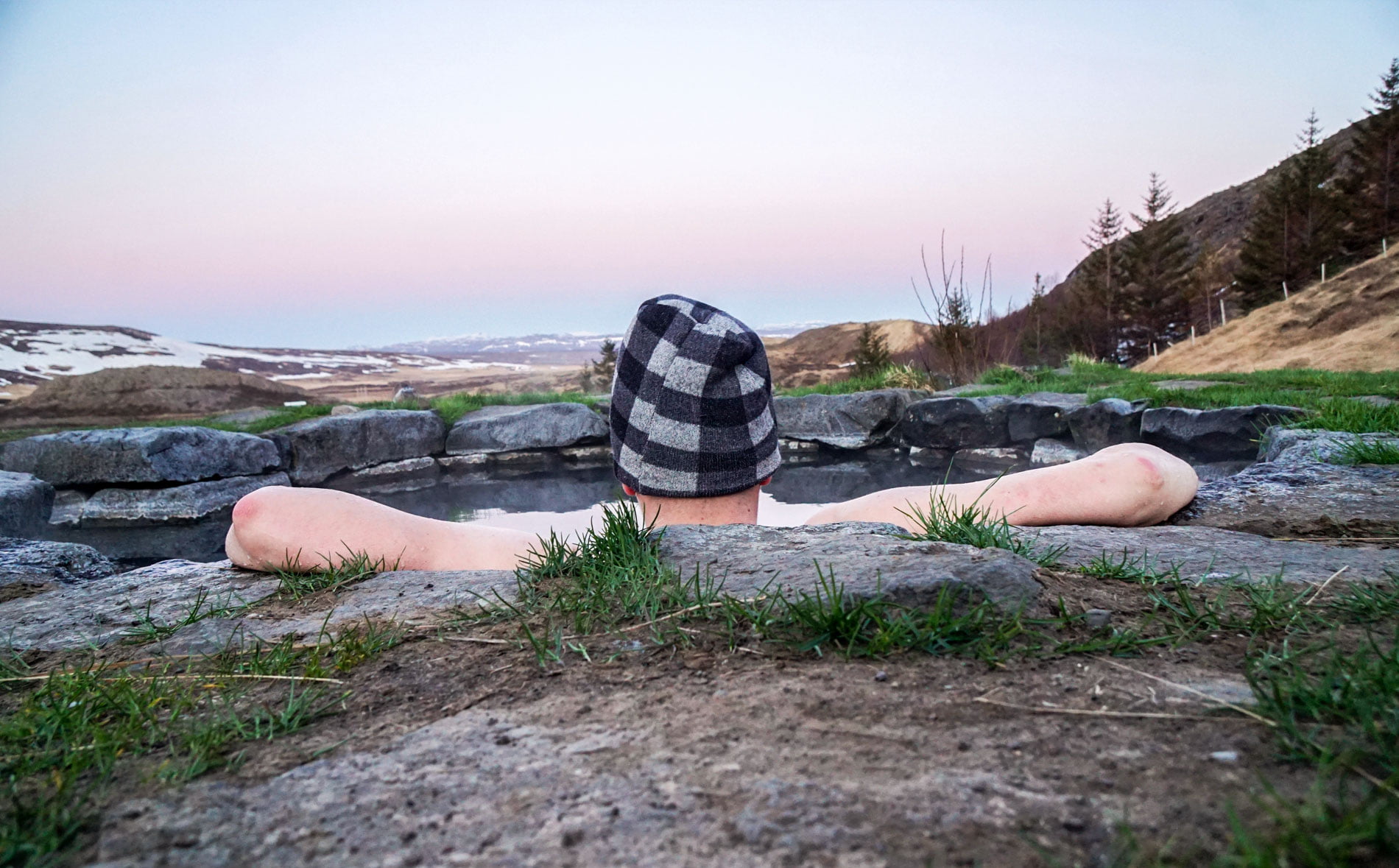 A skilled traveler to Iceland will notice that we missed many points on the Snaefellsnes peninsula. That's true, but we didn't treat this entry as a guidebook, and we still hope that this one will be created in the end by us. :))) We described only those places we visited on our way to the farm. For the curious, a map from our route below. See you! :)))